Trip Region: South America
Country(ies): Brazil
Partners Trek? No
Trip Cost: $2400
Airfare Estimate: $1400
Nightlife: 7 • Activity: 7
Calling all foodies, explorers, and brilliant thinkers who want to be Brazilian drinkers! Your soon-to-be favorite gang of Rossers is headed to Brazil, and we want you to come with us! Should you accept, you'll join a squad of fun-loving and goofy leaders who bonded over their trip last year, and are determined to lead the best MTrek yet!
We kick off in Sao Paulo, where we'll quickly become the best of paulos… ok, maybe that's enough puns for now. We'll immerse ourselves in Brazilian culture through guided tours of the city, nightlife, and a competition to be the loudest fans at a Brazilian futbol game! Because we're both nautical and nice, we're heading to the beaches of Búzios, a coastal community outside of Rio, to relax under the Brazilian sun. Activities include beach-hopping on a private boat and a trip to one of the 10 most beautiful beaches in the world! Finally, we trade boats for caipirinha boat races in Rio de Janeiro! We'll need some redemption after that first night out in Rio, so get that selfie-stick ready for one of the seven wonders of the world: Christ the Redeemer. The trip concludes with so many awesome activities it's hard to list them all, but expect food tours, cooking classes, hikes, shows, and a Carnival dance experience with costumes and Samba!
Doesn't that sound incredible? Rhetorical question, we know it does. Fair warning though: we're balancing lots of activities so if you're expecting a low-key week of R&R or a week-long rager until the sun rises, steer clear. But if you want a truly authentic and life-changing start to your business school experience, we'll see you in Sao Paulo.
Travel Day — Saturday, Aug 15
Travel Day to São Paulo
Day 1 — Sunday, Aug 16
Welcome to São Paulo, a city famous for its food, cocktails, and nightlife! After breakfast at the hotel, we'll start out the morning with a tour of the city, including a visit to Paulista avenue, one of the most important avenues in São Paulo, before making our way to Ibirapuera Park for our MTrek Welcome Picnic, and then finishing at the entrance into the MASP Museum. Along the way we'll learn about the city and engage in its art and life during the day. From there, we'll make our way to the stadium to watch a Brazilian football match. Afterwards, head over to the rising Pinherios or Vila Madalena neighborhoods for dinner and nightlife.
Day 2 — Monday, Aug 17
After (probably a light) breakfast and relaxing a bit we'll make our way to the Municipal Market, commonly known as Mercadão (or "Big Market") for a guided tour. This will be the food-lovers dream: hundreds of stalls selling all types of delicious local food, including Hocca Bar, the most popular, serving the Mercadão's famous mortadella sandwich and pastel de bacalhau, a deep fried thin crust pie filled with salt cod. We'll then head to the airport and take a short flight to Rio de Janeiro, and then transfer to Búzios. Welcome to Búzios, one of the most well known beach towns located on a peninsula of Costa do Sol, a 190-mile stretch of beaches north of Rio. It is famous for its seaside resorts, boutiques, fine restaurants, villas, bars, and posh pousadas located along cobblestone streets and picturesque waterfront. We'll check into our hotel and run to dinner potentially at Rua das Pedras nearby.
Day 3 — Tuesday, Aug 18
After a rich breakfast at the hotel next to palm trees and the pool, we'll be picked up and brought to a pier, where we'll board our private glass-bottomed Catamaran. We'll sail to Turtle Beach where we'll swim, relax on the beach, and enjoy lunch. We'll then sail to the other side of the peninsula to board the Buzios Trolley. We'll head up to one of the highest points of Buzios to take in the scenery of 12 beaches and 2 observatories. After a full day of beach time and taking in the stunning views we'll take a chill-out moment at the hotel before making our way to dinner.
Day 4 — Wednesday, Aug 19
We're going beach hopping today. We'll head to Arraial do Cabo to board a Schooner with other travelers to head to three separate beaches for swimming and relaxing. One of the beaches, the Prainhas, was elected one of the 10 most beautiful beaches in the world, with its white sands and crystal clear waters. After lunch, we'll take in the panoramic views of Cabo Frio before heading back to the hotel to relax, enjoy some group activities, dinner, and Buzios nightlife.
Day 5 — Thursday, Aug 20
After breakfast we'll enjoy some time by the pool relaxing before taking a private bus to Rio. Welcome to Rio! Located between lush, forest covered mountains and gorgeous beaches, Rio de Janeiro is the second most populous city in Brazil and is designated as a World Heritage Site. Rio is rich with culture, music, celebration, food, and breathtaking views. After checking in at our hotel located 350 feet from the famous Ipanema Beach, we'll take a moment to relax before making our way to a welcome dinner and then enjoying the incredible nightlife in Leblon nearby.
Day 6 — Friday, Aug 21
After breakfast we will embark on a half day guided tour of Corcovado, one of the Seven Wonders of the World, and a hill in central Rio in the Tijuca Forest national park. At its peak, we'll witness the incredible 125ft "Christ the Redeemer". From here we'll head to Sugarloaf Mountain where we'll explore the walking trails. We'll then take a cable car to the top of Sugarloaf for some of the most spectacular views in Rio. After a busy day of hiking, we'll head back to the hotel for a breather before making our way to a cooking class to learn how to make traditional Brazilian dishes. Chef Simone Almeida will keep the class fun and dynamic with boozy drinks, before learning how to make a few Brazilian drinks, appetizers, and a main Brazilian dish. We'll then head back to the hotel, and get ready to enjoy an infamous night out in Rio.
Day 7 — Saturday, Aug 22
Today we'll start with a guided historical tour of Rio that stops at Pier Mauna and the Boulevard Olympic. After a full day of exploring the city, we'll be enjoying some of Rio's best food spots via a culinary food tour. We'll have the chance to discover some of Rio's best botequins, bars, and nightlife, and enjoy a wide variety of food and drinks, including juices, beers, caipirinhas (a famous Brazilian cocktail), and cachaça (Brazilian white rum).
Day 8 — Sunday, Aug 23
After breakfast, we'll take another day to hike on Pedra Bonita, the paragliding headquarters of Rio. The views from this summit are astonishing, including the endless Atlantic Ocean and wide ranging mountains. After hiking we'll have the afternoon to ourselves, where we can explore the beaches or relax after a long trip at the hotel. In the evening we'll visit the samba school of Acadêmicos da Grande Rio where we'll learn the history of the samba, carnival parades, and take a dance workshop. From there we'll have our final farewell dinner.
Departure Day — Monday, Aug 24
After breakfast, we'll all start heading out for the airport towards our next destination. You'll be exhausted but so full of life and stories in preparation for new beginnings in Ann Arbor!
Dustin "Queen of the Dance Floor" Huibregtse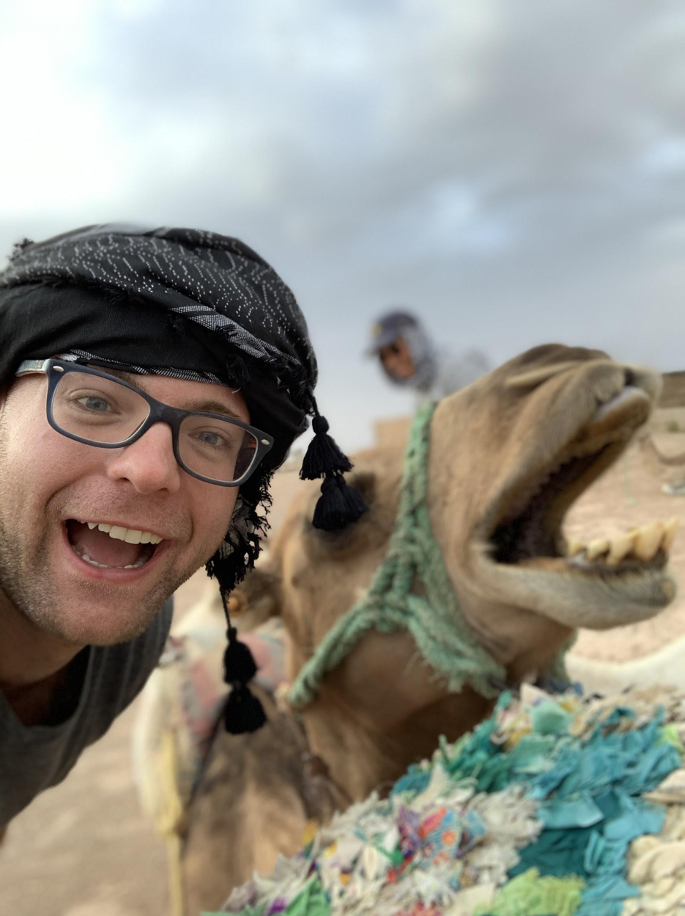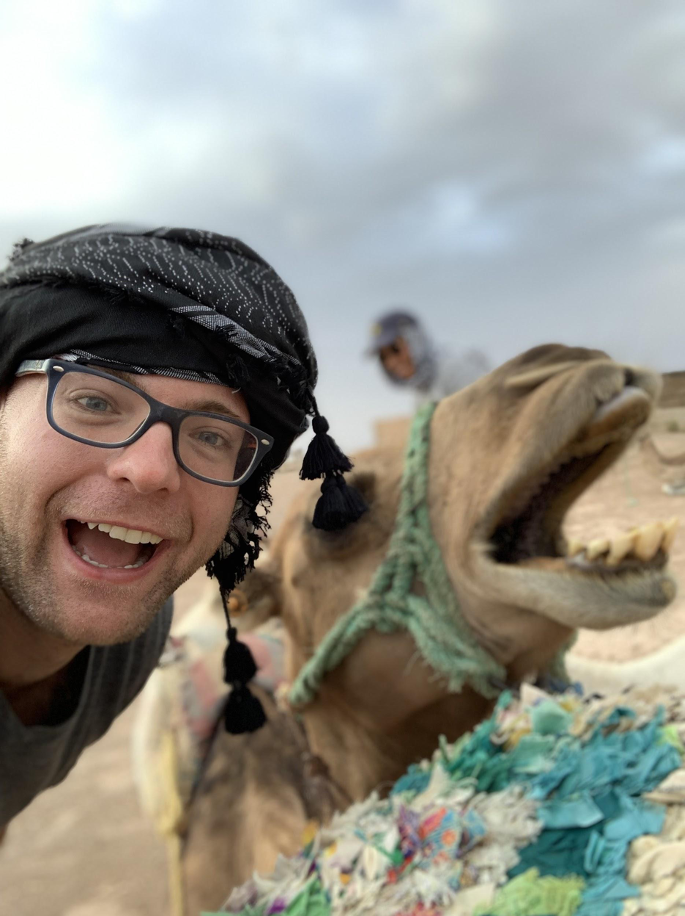 Capturing the infinite flair of Dustin in one paragraph has to be one of life's greatest challenges! He's the heartbeat and lifeblood of our trek and will make you laugh with a sultry look or a punchline that will have you rolling on the floor (speaking of floors, @ him on the dancefloor at Necto). Dustin hails from the frozen metropolis of Minneapolis, and we're lucky to steal him from his home state after receiving his degree from University of Minnesota, becoming a seasoned Consultant at Deloitte Consulting in Minneapolis, and founding TEDxMinneapolis to bring powerful speakers to the Twin Cities. At Ross, Dustin puts his unique combination of LGBTQ pride, humor, and organizational skills to good use. He's the VP of Events for Out For Business, Ross' LGBTQ professional community, and he produces and directs two of Ross' most memorable shows: MBgAy and the student-led comedy show, Ross Follies. He also proudly contributes to the Social Venture Fund and is an Open Road Fellow.
His natural habitat: dancefloor of a nightclub with speakers blasting into the early morning
Ask him about: Healthcare and MedTech recruiting, meal prep and MBA wellness, SciFi, Moroccan dating apps
Lucy "Silent Killer" Ai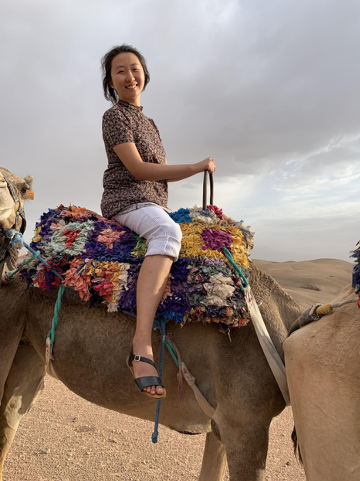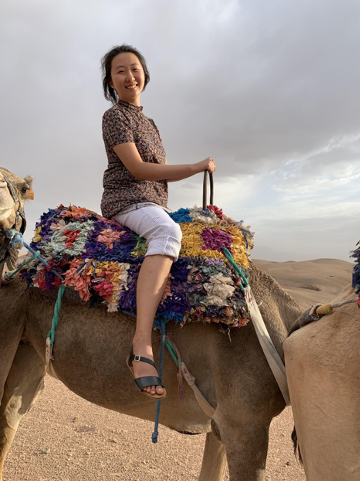 We never know when she's going to strike, but it can happen at any time. There are no warnings, but when the lights dim, the bass starts bumping, and the strobe light starts spinning, Lucy will hit you with her signature dance moves that keep the party going all night long! That, or a sarcastic comment the next morning, some of which are so savage they require at least nine hospital visits. Lucy is our Magic 8 Ball of tough love and witty comebacks and the mystical force that keeps us grounded. An Ann Arbor native, Lucy graduated from Columbia University and did consulting in NYC before shipping up to Boston, where she pushed the limits of disruptive ride-sharing technology services. At Ross, she follows her passions for Tech and mobility in the Wolverine Venture Fund and creates fun yet educational events as VP of Engagement at Auto & Mobility Club. You'll be in good hands with Lucy in the driver's seat!
Her natural habitat: a dark room with videogames
Ask her about: AI vehicles (no pun intended), her dagger collection, Mulan cosplay outfits
Moji "Almost a Palindrome" Jimoh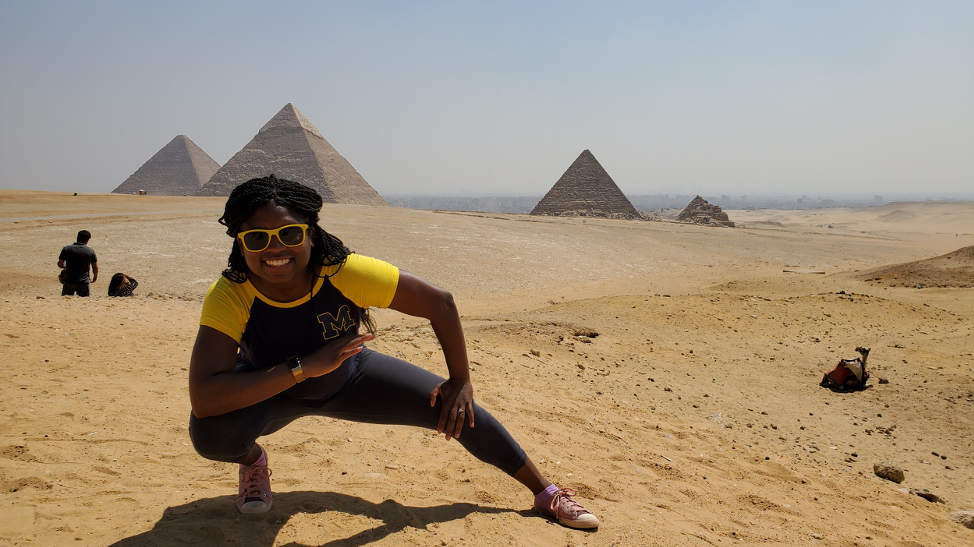 Moji once ran a marathon, because it was on her way. If opportunity knocks and she's not home, opportunity waits. She's your spirit animal's spirit animal. She is…. THE MOST INTERESTING PERSON AT ROSS. But really Moji is Ross' biggest cheerleader and renewable source of positive energy, fueled by Hamilton, Disney movies, and smiles. She's run three half-marathons through Disney parks (but really tho) during which she told Gaston to drop and give her twenty and then beat him so hard he cried for mommy. Prior to Ross, Moji used her MIT Engineering degree to improve Washington DC's transit system, and now she's on a quest to become the world's happiest investment banker! At Ross, Moji is the hype and hustle train that goes harder than the Energizer Bunny: she's the Co-President of the Gourmet Club and the Professional Development Chair of Section 4!
Her natural habitat: a cozy library
Ask her about: Investment Banking recruiting, young adult fantasy novels, saving Dean DeRue from choking on a grape (or not)
Collin "Thunder from Down Under" Knauss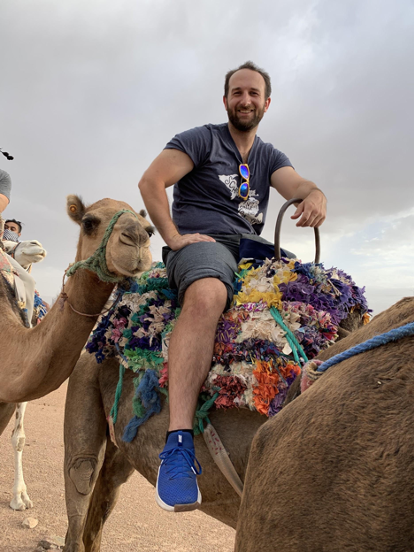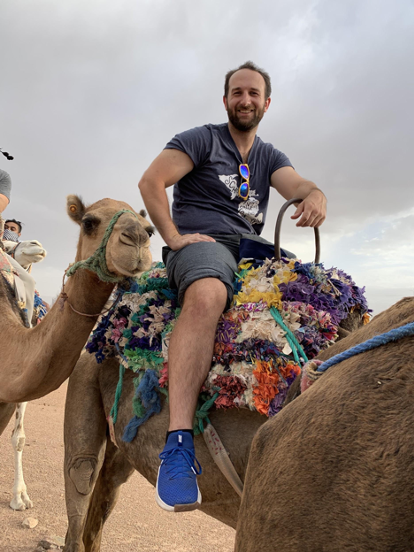 No, Collin isn't really from Australia, but when he randomly slips into an Australian accent at the bar, you'll wonder if he's actually the good kid from DC he says he is! An air of mystery surrounds Collin: was he a semi-professional soccer player? Where did he get those thunder thighs? And how does he make it clap with no hands? Some questions are better left to the imagination, but we do know that Collin has a heart of gold. He's a dual-degree Erb student with School for Environment and Sustainability, and prior to Ross he worked for the National Park Trust developing youth environmental education programs! We can only assume he was making friends with mama bears and wrestling crocs like the real Dundee! Crikey! At Ross, Collin is the Co-President of Detroit R&B, a club dedicated to professional and community service projects across Detroit.
Natural habitat: loin-clothed in the wild
Ask him about: Careers in sustainability, local education and Detroit revitalization, the owls in Colorado
Chris "Hella Hyphy" Nguyen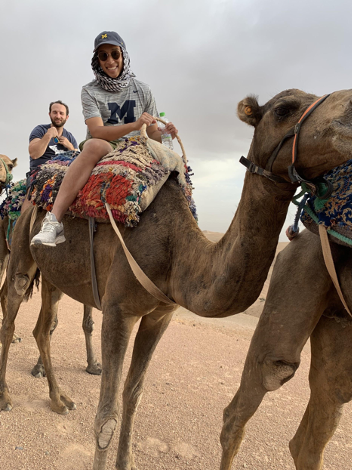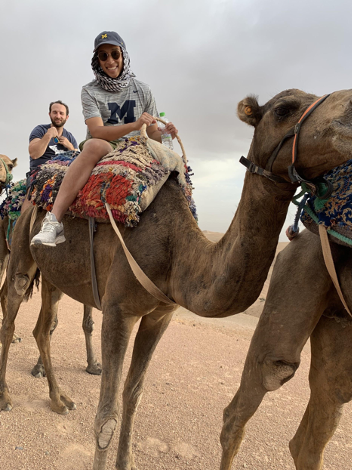 When Chris takes a break from talking about how cool California is, he's legit the funniest person at Ross. We love Chris because he's the personification of chill vibes, a good laugh, and 3am bar crawls. But there's so much more to his laid-back attitude and cheery smile: Chris is incredibly thoughtful and passionate about documentary film-making and social impact, and he plans to use both those skills to help social entrepreneurs across America in Ross' Open Road program. And as our resident soccer aficionado, he'll make sure we know the right players to heckle once we're in the stadium in Sao Paulo. Prior to Ross, Chris consulted for large hospitals and healthcare systems in the Bay Area. A proud Bruin, he did his undergrad in sunny UCLA and will easily convince you his native California is where it's at. Lit af, bro!
Natural habitat: a soccer stadium, or an artisanal tea shop in the Bay, or in a Moroccan airport interrogation holding cell trying to convince them his passport is real
Ask Chris about: Marketing for a direct-to-consumer brand, the trendiest streetwear and sneakers, the party culture at his former employer
"Steamy" Steve Boland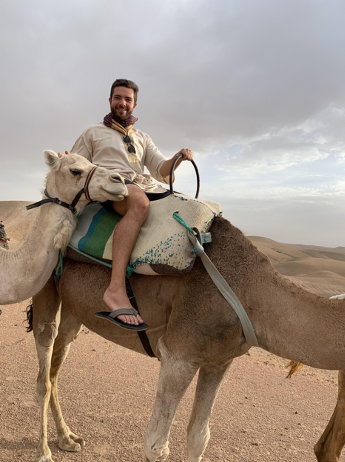 A man of words, reflection, and culture, Steve will always be listening intently and bringing out the best in us. We love Steve for being hardcore about work and a complete nerd about philosophy and life, but at the same time keeping a youthful sense of adventure that always leads to serendipitous journeys and legendary stories. Steve's epicurean tastes are unmatched, and he'll make sure that we feast on the finest food that Brazil has to offer while being a fountain of knowledge during our food tours and cooking classes – and if he doesn't know, he'll make something up that sounds 100% real. Before Ross, Steve worked in human capital consulting in Chicago, the city where he started his food website (dinelikeyoumeanit.com). At Ross, he's the Co-President of the FoodBev & Business Club and leads education efforts for the Michigan Marketing Club.
Natural habitat: a romantic moonlit night on a boat
Ask him about: Marketing and Brand Management recruiting, the best version of Super Smash brothers, his collection of tiki mugs
Leah "A Little Too Pristine" McSteen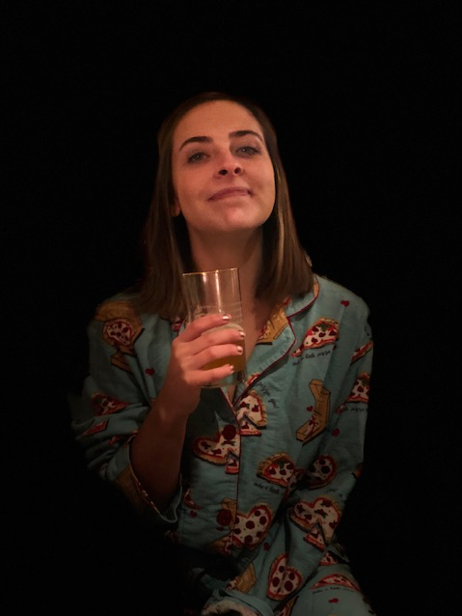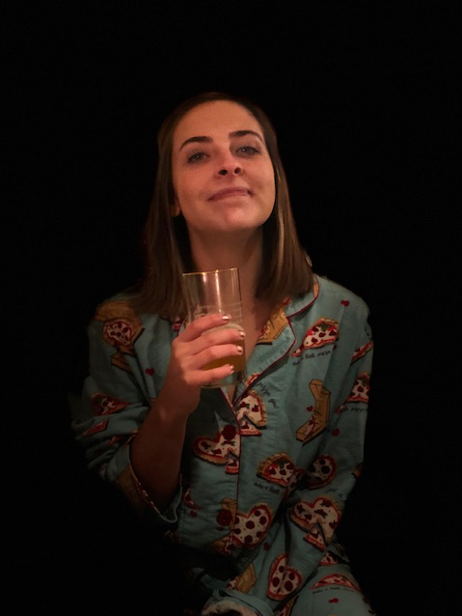 Leah may be the nicest person on Earth… and it's driving us crazy! We tried to find dirt on her, but the only thing we've come up with is that she had to stop activism work for the Save Darfur campaign to attend college (so selfish, tbh). Leah single-handedly raises our karma to astronomic levels, which gives us a safety net to run the trek how we ACTUALLY want to, and for that we thank her. At Ross, Leah leads education efforts for the Michigan Business Women Club to empower female professionals. Prior to Ross she worked at a mission-driven communications agency in DC to help advance policy and non-profit work in the public health space (so sickening, we know). She's a die-hard Wisconsin fan from undergrad, and perhaps Leah's only flaw is that she cheers against Michigan whenever the Badgers are in town.
Natural habitat: a Barre3 studio
Ask her about: Purpose-driven careers, public transit systems, the Nationals World Series championship