Trip Region: Africa
Country(ies): South Africa
Partners Trek? No
Trip Cost: $2150
Airfare Estimate: $1500
Nightlife: 7 • Activity: 7
There are MTreks. And then there is this MTrek.
Nightlife, we got it! Adventure, hell yeah! Beaches, you betcha! Hungover mornings, most likely! Weird theme nights, of course! Are you ready for the best nine days of your life? South Africa has so much to offer, we don't even have to leave the country!
We'll fly into Cape Town, set up shop and have several bright days and blacked out nights. You'll experience the best of what the city has to offer while also stepping into the South African wine country or cable car-ing up Table Mountain, but no chairs allowed. Next we'll jet off to the beautiful city of Durban, known for its beaches. Get ready to get barreled like Kelly Slater (or Johnny Tsunami for the less cultured of us) as we ride the waves of the Indian Ocean. We'll end the trip being #safarinotsorry touring the Kruger National Reserve in all our Wild Thornberry's glory. Maybe you'll run into a shaman and get to talk to animals or that could be the excessive alcohol consumption talking.
Your trek leaders know each other from all walks of MBA life. Some met last year on an MTrek to Georgia and Azerbaijan (the coolest places nobody you know has ever been), a few are lucky enough to be in Section 4 – the best section, and then there's Mejoy.
Travel Day — Saturday, Aug 15
After being orientated for far too long, you now know what your Michigan Model of Leadership is, but not how to register for classes, (we still don't understand course bidding over here), you will embark on your journey to Cape Town. The flight is...well, long. So, be sure to pack things to keep yourself entertained while you eat mediocre airplane food and your muscles start to atrophy. You may run into some other trekkers in the variety of layovers around the world, but hey #GoBlueGoAnywhere.
Day 1 — Sunday, Aug 16
Howzit! Heita! Pull yourself out of bed in your jetlag stupor to meet your new BEST FRANDS. Our South African adventure begins in Cape Town, where we'll check into our hotel, engage in some serious group bonding (read: eat and drink everything in sight), and rest up for the big day ahead.
Day 2 — Monday, Aug 17
Grab your sneaks because we're going to break a sweat and hike up Cape of Good Hope, the most south-western point on the continent. Prepare yourself for some #views from the lighthouse. Next, we head to the Instagram-worthy Boulder's Beach. Ever wanted to recreate March of the Penguins? Well here's your chance! The beach is entirely inhabited by penguins. They're endangered, so I guess you can't really march with them, but we can pretend.
Day 3 — Tuesday, Aug 18
Rise and shine! We're heading to Table Mountain! Table Mountain is a big ol' slab of rock that emerged out of the ocean 250 million years ago - and it's Cape Town's most prominent landmark. Don't worry we're not doing another hike. We've already checked strenuous activities off our list… this trip is about balance. So we will be sitting as we ride the cable car up to its peak. Now that we've conserved our energy all morning we'll be spending the rest of the day getting wine drunk at the wineries in Stellenbosch - what Jen has been looking forward to the most! Whether you're a wine snob or a Two Buck Chuck buff, this day will be a blast for everyone. Just remember, white + red does not = rose.
Day 4 — Wednesday, Aug 19
Grab your fanny packs, we're getting our tourist swag on today. We'll be visiting the iconic Robben Island, where Nelson Mandela was incarcerated for 18 of the 27 years as a political prisoner of the Apartheid regime. Following our afternoon of learning, we're gonna get our Bobby Flay on and partake in a cooking class in Cape Town's colorful Bokaap neighborhood. Now is Doreen's chance to finally learn how to cook something other than Asian food. After cooking up some delicious eats, we'll enjoy a group dinner. The night ends (or perhaps, just begins!) as we head out for a night on the town.
Day 5 — Thursday, Aug 20
Capital city? Check. Nature? Explored. It's time to head to the beach to recover from all of the action-based-learning and see why Durban is South Africa's summer vacation destination. Casually stroll along Durban's beautiful Golden Mile during an afternoon city tour and gaze at the most impressive temples, churches and mosques of the city. The night is ours, and we will be putting Hannah's bar crawl planning to the test.
Day 6 — Friday, Aug 21
Today will be the best day yet...a relaxing beach day. Ahhhhh. Catch some rays, play some beach games, sip on some brews, what could be better?! Get ready to hang 10, dude. We're learning to surf today. We'll finally get to see if Josh is as good of a surfer as he claims to be. After working up an appetite, we will grab some food and then the rest of the day is yours to explore what all this beach town has to offer.
Day 7 — Saturday, Aug 22
Pack up your binoculars and safari hats and put on your party pants, we're headed to Kruger National Park! No major activities are planned since it's a travel day, but don't worry, there will be plenty of opportunities for you to crack out the X-Pro II filter and take some 'grams en route. We'll spend the night getting settled into the hotel and sharing our deepest, darkest secrets to bind our friendships permanently. Just kidding, but Tieranny does have a few ideas in store to keep things interesting...
Day 8 — Sunday, Aug 23
Today's the day, Cape Town and Durban were fun and all that but it's time to pack a snack, dust off your camera, slap on some bug spray, and strike your best Ace Ventura pose cause we're going on a safari. What's a game drive, you ask? Exactly what you think - driving through the African landscape to get up close and personal with some of the Big 5. Now is your chance to reenact every scene from every episode of Man vs. Wild...who knows what'll happen! Mejoy has his favorite camera lens ready to capture best angles with our favorite animals.
Departure Day — Monday, Aug 24
Sad day, today is the last day of our amazing trip. This is where the trek ends, but rest assured that you'll arrive back in A2 with a new group of best friends to kick off two of the best years of your life!
Jen Nwuli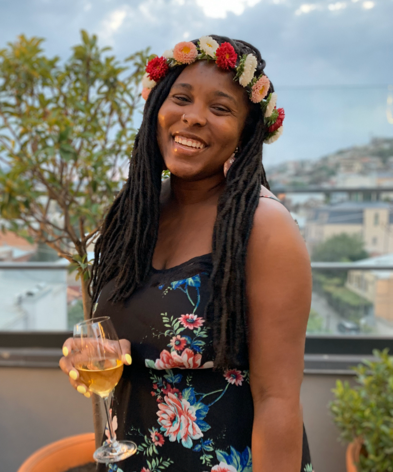 Our Madame President hails from the great country of Texas (hook 'em!) and is the biggest badass out there. Like they say, everything's bigger in Texas, but good news, no problem is too big for Jen. If you're ever in a dilemma between working out or going to Skeeps, the answer is simple: both. Jen was elected MBA Council President based on her unique skill set, one that includes ripping tequila shots pre and post Peloton rides. And in case you haven't gotten the idea, Jen's a really big deal here at Michigan Ross. Intimidated yet? Don't be. One time she lost her Apple watch while tubing in the Huron River, further proof that at the end of the day, we're all human folks. Jen is the trip's logistics whiz, hailing from consulting, she can optimize the shit out of everything to ensure the trip is packed with as much awesome as possible, get excited!
Doreen Yeung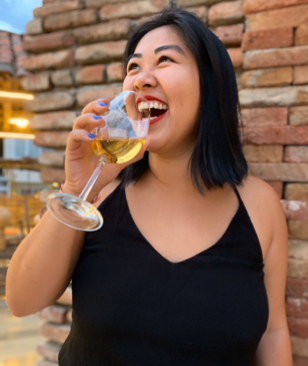 Born and raised on Strong Island from the town of Hills of Dixs, Doreen is definitely our most fashionable leader. While we're all out here reliving that college life in our leggings, joggers, and abrasively maize T-shirts we got for free from the Sanger Leadership Center (don't worry you will too soon have a collection), Doreen is a breath of fresh air in her all black outfits. If she likes you, maybe she'll let you borrow one of her awesome hats (there's a La Croix one). Consult with her before buying any South African garb. When she's not stylin' at Ross, you can find her making bomb ass ramen or baking GIANT Levain cookies in her apartment on those cold winter days, even though she didn't have an oven growing up. A reality TV addict, Doreen may turn the trip into one of her favorite shows (let's just hope it's The Amazing Race and not Naked and Afraid).
Hannah Lifset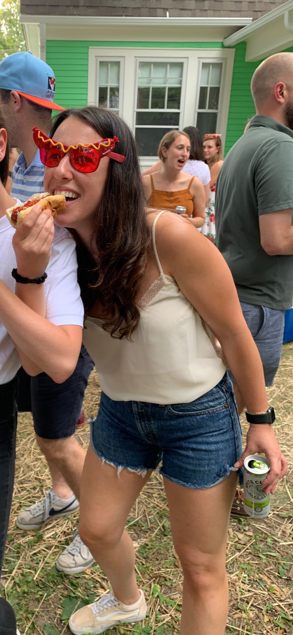 What do you get when you mix food, homemade crop tops, and a social butterfly? Hannah! Before Ross, she worked in social media, so she will ensure your snapchats, instagram stories, and tiktoks are all [fire emoji]. Beware, though, if you creep into one of her pictures, she will crop you out faster than you can say, "Go Blue!" When she's not refreshing her feed, you can find her feasting on pizza while wearing one of her MANY pizza-themed outfits. Hannah also threw an infamous MBA1 Hot Dog Party with, you guessed it, hot dog swag, at her house she calls the Lima Bean. For real, this girl has a food obsession, and you'll definitely want to take her recommendations at any restaurant. An aspiring HR 'professional,' she will be overly concerned that you have the time of your life and will facilitate many of the bonding activities throughout the trek. But, don't let her passion for HR fool you; she's nothing like Toby Flenderson.
Tieranny Baker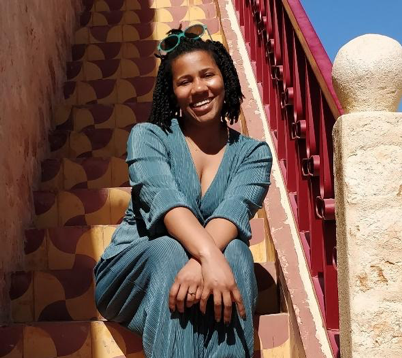 Tieranny is a native Chicagoian and already owns a home. So yes, she definitely has her life more put together than you. She also worked in construction, so she can help you reconstruct your life after this Mtrek destroys you, just kidding! An adventurous eater, Tieranny will ensure we eat all of South Africa's delicacies, no matter how weird (just don't make her eat bats). You'll wonder how she's still sober after a couple bottles of wine. She's not.. you're just drunker. Tieranny is excited to hit her 9th new country on this trip, only 11 more to go before she returns to adulting.
Joshua Ahrens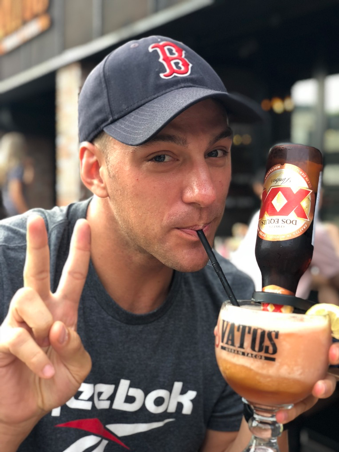 Joshua missed orientation because the Army thought he was too important and they wouldn't let him go (at least that's what he told the MBA Program Office). In reality, he was surfing in Hawaii. He still can't find his way around campus, so if you see him wandering around, please direct him to Skeeps. He is the nicest guy you will meet, but also known for his savage comments in class and brutal gifs in the section 4 groupme. As our resident investment banker on this trip, Josh will help you calculate your free cash flows or explain how your student loans should be considered as 'levering up.' Josh will also undoubtedly be the life of the party at the club into the wee hours of the morning.
Mejoy Lawson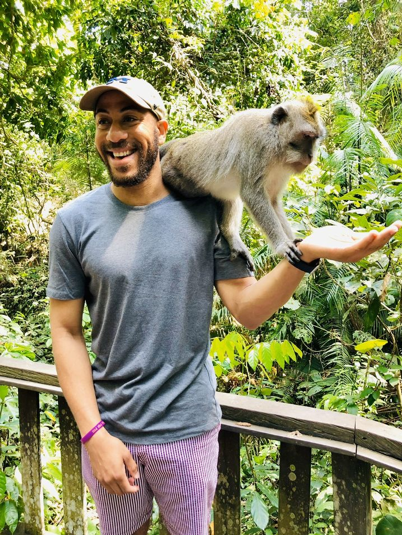 Mejoy was born in Togo and raised on the mean streets (cause they're so cold) of Minneapolis and is the trip's resident entrepreneur. Ask him about his Michigan Business Challenge winning hair care company for bald men. An oxymoron? Who's to say? Make sure to run all your business ideas by him, especially those that come to mind late at night while out at the club. He is also our designated sober friend, so Mejoy will be responsible for getting our drunk asses home every night. He'll keep us entertained as we ride around South Africa with his incredible riddles and make sure we remember the trip (and look beautiful) with his badass photography skills. Also, if you are feeling down, Mejoy gives the best hugs!