Trip Region: South America
Country(ies): Peru
Partners Trek? No
Cost: $2025
Airfare Estimate: $1000
Structure: • Lodging: • Nightlife: 8 • Activity: 6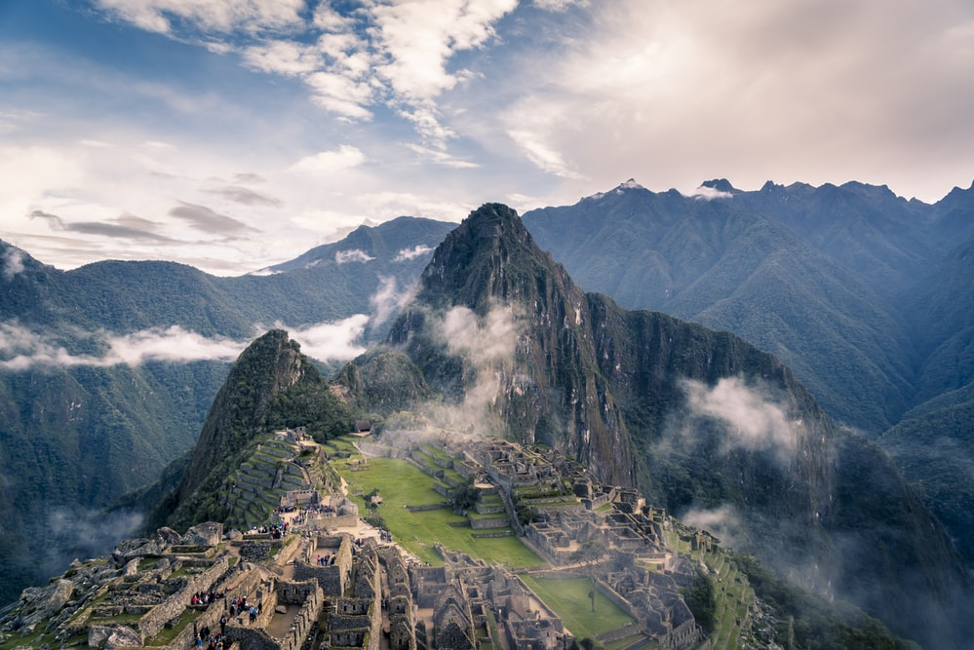 Have you ever wanted to surf the sea and sand?  Do you want to visit one of the 7 Modern Wonders of the World?  Would you like to fill your Instagram with pictures of a rainbow mountain and other beautiful sights?  Well then alpaca your bags and come join us in the land of the Inca for an incredible trip that will leave you with friends and memories to last a lifetime!  Karaoke, pisco sours, and late nights on the dance floor will supplement the fun adventures and beautiful sights so don't miss out on your chance to join us in Peru!
Day 1 — Saturday, Aug 15
Buh bye A2! Leave the Business + Impact challenge and orientation stress behind as we head down to the Land of the Inca.
Day 2 — Sunday, Aug 16
Bienvenidos a Lima, Peru! What better way to fend off your jet lag and kick off the trip than by riding some waves. Today we'll take surf lessons at Los Yuyos Beach and get to embarrass ourselves in front of our new best friends. Don't worry, you can make up for your poor surf skills at the bar. We'll have an official welcome dinner tonight and will be sure to keep the party going.
Day 3 — Monday, Aug 17
Today we're going to kick the adrenaline rush up a notch. We'll head down the Pacific Coast to take on sand boarding and dune buggies. Get your cameras ready because we promise the view from the top of the dunes will not disappoint. Santiago might even bring his gopro, capture all the memories, and then never show you the epic videos ever again...we're not bitter or anything. After we take on the dunes we'll head back to the local watering hole to recover.
Day 4 — Tuesday, Aug 18
Vamos a Cusco! Finally realizing that you're not 21 anymore, and need extra time to recover? We gotchu. Once we land in Cusco, we'll have a day of leisure. Feel free to explore the beautiful city or just hole up at the local microbrewery and rest up for tomorrow.
Day 5 — Wednesday, Aug 19
Sacred Valley time! Today is all about exploring the countryside. We'll take a private bus tour through the Sacred Valley and have lunch with local villagers in Ollantaytambo. Get ready to say "Ollantaytambo" five times fast before exiting the bus. We'll then board our next form of transportation and take an epic train ride to get our fill of NATURE. Don't let this train ride fool you, we'll be riding in style and will be getting one step closer to the much-anticipated Machu Picchu (heart eyes).
Day 6 — Thursday, Aug 20
The day you've all been waiting for - a visit to one of the Seven Modern Wonders of the World - Machu Picchu! Thanks to Shakira, we'll keep the hiking to a minimum. The train will help us begin the trek and we'll have a full day tour to take in all the glorious views of Machu Picchu. Your Insta will be blowing up with likes after capturing this great #content. After training back down, we'll most likely end the night with Miguel getting low on the dance floor.
Day 7 — Friday, Aug 21
Making some delicious Peruvian food + visiting a World Heritage Site by UNESCO all in a day's work. We'll start the day exploring the markets in Cusco and take a cooking class. Sharpen your knives and watch your fingers because we're about to make some grub! We'll then hit the streets to walk through the Imperial City and attempt to work off all that bomb food we just made. We'll take in all the sites before getting ready for an early morning tomorrow.
Day 8 — Saturday, Aug 22
Woooow it's a double rainbow. We're heading to RAINBOW MOUNTAIN. Colors everywhere. We were able to convince Shakira this slight increase in her step count for the day will be extremely worth it. So get ready, anti-hikers, it's going to be a journey you will love to hate but be really glad you came. If nothing else, do it for the gram.
Day 9 — Sunday, Aug 23
Free day - it's your day to shine. Treat yo' self. Buy that Andean hat you've had your eye on. Go pet those llamas. Soak in all the time you can with your new favorite squad. Prepare for a wild night that'll be the ultimate send off before heading back to reality.
Day 10 — Monday, Aug 24
Sadly, our time together in this beautiful place has come to an end. I'm not crying, you're crying. Head back to A2 with your new MTrek family. See you amigos at Skeeps!