Trip Region: Eastern Europe
Country(ies): Serbia, Bosnia, & Croatia
Partners Trek? No
Trip Cost: $1835
Airfare Estimate: $1500
Nightlife: 4 • Activity: 1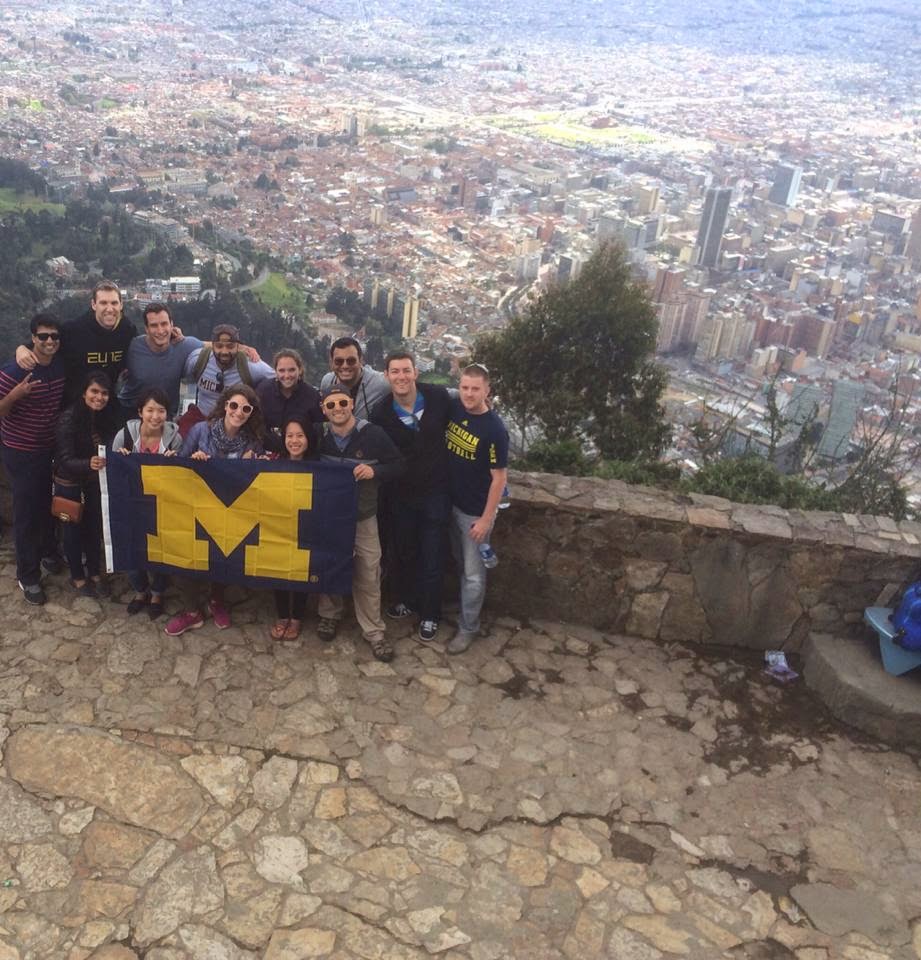 Are you ready for the most insane, memorable, photo-worthy, rage-tastic trip of your life!? Have you ever wondered what life was like in former war-torn Sarajevo? Belgrade? How about the beautful sun-soaked beaches of the Adriatic Sea in Croatia? Well we have! Former Yugoslavia is full of mystique, beauty, ridiculous nightlife, and history. And that's why we are taking you to 3 countries, and 5 cities in 9 days. We'll take you through the most interesting, scenic part of Eastern Europe and have a little adventure too with some white water rafting and incredible sailing in the crystal blue waters of Croatia. Pack your bags, clear your minds, and prepare yourself for the ultimate pre-Ross experience!
Day 1 — Saturday, Aug 29
Arrive in Belgrade, Serbia. Welcome to Eastern Europe! After checking in to our hotel in the evening, we'll kick things off with a huge feast of local Serbian food and drink while getting to know each other. Afterwords, we'll get to know the Belgrade nightlife with one ridiculous pubcrawl. What jetlag!?
Day 2 — Sunday, Aug 30
After sleeping in at our luxurious hotel, we'll explore the cobblestone streets of Belgrade, tour a fortress, and sip on the local wine at a wine tasting. Don't like wine? Don't worry, we'll have plenty of options for libations afterwords.
Day 3 — Monday, Aug 31
Time to cross the border into Bosnia! We'll travel in a comfortable coach bus and share tales about legendary nights back at Skeep's and Rick's. Upon arrival in the afternoon, we'll stroll through old town Sarajevo, shop at a bazaar, and enjoy some Sarajevsko pivo's (local Bosnian beer). Want more? We'll hit the pubs and clubs of Sarajevo
Day 4 — Tuesday, Sep 01
Get your paddles ready, we're heading for the Balkan region's best white water rafting. If we all make it out in one piece, we'll continue on to Mostar and visit the Old Bridge "Stari Most," a UNESCO world heritage site. Need a refreshment after all that? Mostar nightlife is renown.
Day 5 — Wednesday, Sep 02
Catch up on some sleep and hear more stories about how Jim Harbaugh will be Michigan's Savior as we head to our next spot: Hvar Island, Croatia. We'll hop on a ferry ride to the island. After checking in to our beachside hotel we'll hit the famed clubs of Hvar!
Day 6 — Thursday, Sep 03
Craving the beach? Ah, complete relaxation. Spend the morning soaking up the sun and sipping on drinks with tiny umbrellas in them. In the afternoon we're on a boat! We'll meet up with other yachts for yacht week, sail the afternoon away, and cap it off with a visit to the Blue and Green Grottos
Day 7 — Friday, Sep 04
Dubrovnik! As we journey down the coastline to southern Croatia we'll make a pitstop in Split for the freshest seafood on the Adriatic.
Day 8 — Saturday, Sep 05
Dubrovnik is among the 10 best preserved medieval walled cities in the world. We'll tour the city and spend the afternoon at the "bar with the best view in the world." Trust us, you'll see why when we're there. Afterwords we'll feast on local Croatian food and drink for our farewell dinner. Finally, we'll cap it off with an epic night of raging in Dubrovnik's best bars and clubs.
Day 9 — Sunday, Sep 06
Our time in Europe may be over, but now the real adventure begins. Back to Ann Arbor we go. See you at Skeeps!
Jason "Thirsty Thursday" Nguyen
Don't let Jason's small size detract you. He's a little ferocious ball of fun and is known to keep the party going well into Wednesday morning. He may be a consultant on the inside, but to us, he's the reason Taco Tuesday exists. And maybe wing Wednesday. Even Meatloaf Monday. Can you imagine what he'll create for us in the Balkans?? Serbian Sunday has so much potential.
Barry "Manilow" Corrado
Barry is a 6″6 giant gentlemen. He's easy on the eyes and likes relatively short walks (for a man of his stature) on the beach. But don't be fooled by his Calvin Klein aromatic musk. He hails from Naples, FL where the beaches are welcoming and the retirees flourish. The sand is his kingdom. The water is his domain. But underneath it all, he's just a fluent mandarin speaking, happy-go-lucky teddy bear. Say hi to him at the Bus Tailgates. He's a master at cornhole.
Margaret "The Iron Lady" Tellier
No, she's not the former Primer Minisiter of Great Britain, but she may as well be. After finals, you'll find Margaret leading her section to bad decisions at Pizza House. But then again, is there ever a good decision there? However, what she lacks in judgement, she makes up for in cheese. That's right, Margaret is a blonde-haired, blue-eyed Wisconsinite and she's all the rage. Brett Favre would be proud. Did we mention Wisconsin was the number one party state in the US?
Mike "DJ Cosmo" Cramer
When Mike isn't daydreaming about his former days as a sailor in the Navy or old episodes of Seinfeld, he's putting together fist-bumping beats and dropping the bass at the Bus Tailgates and parties at the Frat House. Don't worry, he'll throw in some TSwift for good measure. Don't insult his beloved Chicago sports teams though, or we may have to hear the entire Blues Brothers soundtrack on repeat next year.
Michelle "Mulan Kwan" Ng
That's right, Michelle is as graceful as the figure skater. But when she's not dazzling us with her figurative Triple Lutz and Olympic quality smile, she's amazing fellow MBAs with her astounding love and knowledge of Disney. That's right, she'll be the first to reference a line from "Snow White" or be cast into a pumpkin if she's not home by midnight. Wait midnight!? Just kidding, we're rewriting Disney. Make that 5am.