Trip Region: Canada
Country(ies): Canada
Partners Trek? No
Trip Cost: $3580
Airfare Estimate: $500
Nightlife: 7 • Activity: 8
MTrek is coming! Are you ready to venture North, to the land of maple syrup, hockey, Tim
Hortons, poutine, the Mounties, Ryan Gosling and Reynolds, and most importantly… Justin Bieber? We are going to explore all that our friendly northern neighbor has to offer, including nature walks, glacier hikes, kayak rides, suspension bridges, and as many whales as we can find. Also included – nights under the stars, delicious dinners, and lots of Kokanee beers.
Prior adventuring experience not necessary, as this seasoned crew of Peruvian Alpacas has got your back. We met on MTrek last year, and could not be more excited to travel around with a new crew of Canadian Mounties? Moose? Kermode Bears? We'll figure it out.
Think you're ready to travel aboot Canada, eh? Well strap on your adventuring (read dancing) shoes, and get ready to Banff that a$$ up with some Canucks (and us). Drake – here we come!
Travel Day — Saturday, Aug 17
Welcome to Calgary! After a long(ish?) day of travel, we'll make ourselves at home in Canada with a welcome dinner and a visit to some local watering holes. If we're lucky, we may just catch a glimpse of Nick's "In My Feelings" moves. This is the land of Drake, after all!
Day 1 — Sunday, Aug 18
Jasper, ho! Today, we're making our way to Jasper National Park, stopping to admire some naturally beautiful sights (and we don't just mean Jayden!) along the way. To cool off, we'll visit Athabasca Glacier, take a walk on the ancient ice, and learn more about these fascinating formations. To cap off the day, we'll enjoy a group dinner before wandering out to catch a glimpse of the Northern Lights.
Day 2 — Monday, Aug 19
Lace up your boots! We're going hiking (or wildlife spotting, or boat touring… the options are endless)! This day is ours to explore the park however we choose.
Day 3 — Tuesday, Aug 20
Bye, Jasper! Hello Banff! We're heading down to another glorious park, which we'll admire for the first time from the Banff Gondola. At 2,281 meters, we'll take photos that tell the world, "No income, no problem! We still have fun!" After settling into our hotel, we'll grab a fun group dinner and unwind with some cozy drinks.
Day 4 — Wednesday, Aug 21
Get ready for the hike of a lifetime! With fearless Greta at the helm, we'll explore some of the Canadian Rockies' most iconic hikes and vistas. Or we'll go kayaking on Lake Louise with Angie, or explore the tea house with Ally - another free day with loads of options!
Day 5 — Thursday, Aug 22
After breakfast we'll head back to Calgary to jetset westward to Vancouver! After settling into the hotel, we'll hit our first adventure stop: the Capilano Suspension Bridge Park. We'll learn about the local history and culture as we roam amongst its tree-tops. When we all return to sea level, we'll head downtown to explore the Vancouver food scene (and find the Canadian Skeeps, of course - it's about time we see the smooth moves of Nick and Jayden).
Day 6 — Friday, Aug 23
This is the day that Ally has been waiting for - IT'S WHALE WATCHING DAY!!!!! All aboard 'Ocean Magic' to search for whales, sea birds, and as many other marine wildlife species as we can find. After returning to shore, the evening is free for us to explore Vancouver (or finally getting that massage that we know Nick has been waiting for).
Day 7 — Saturday, Aug 24
To celebrate our last day in Vancouver, the schedule is ours to do whatever our Canadian souls desire! Biking? Check. Fishing? Check. Bird Watching? Absolute check! Or we can lounge on the beautiful beaches and soak in some more Pacific Ocean time. We'll end the day with a farewell dinner to reminisce about all of our northern adventures and begin planning our first reunion back in Ann Arbor.
Departure Day — Sunday, Aug 25
Today we head back to the mitten state to finalize preparations for our first Skeeps, football game, and the Bus. Oh yeah, and classes too. But no need to fret - we'll make sure you have what you need to take on Ann Arbor (and the Winter Garden), and be the first loving hug when 8am Stats inevitably gets you down… your Ross MBA experience begins NOW!!
Ally Siciliano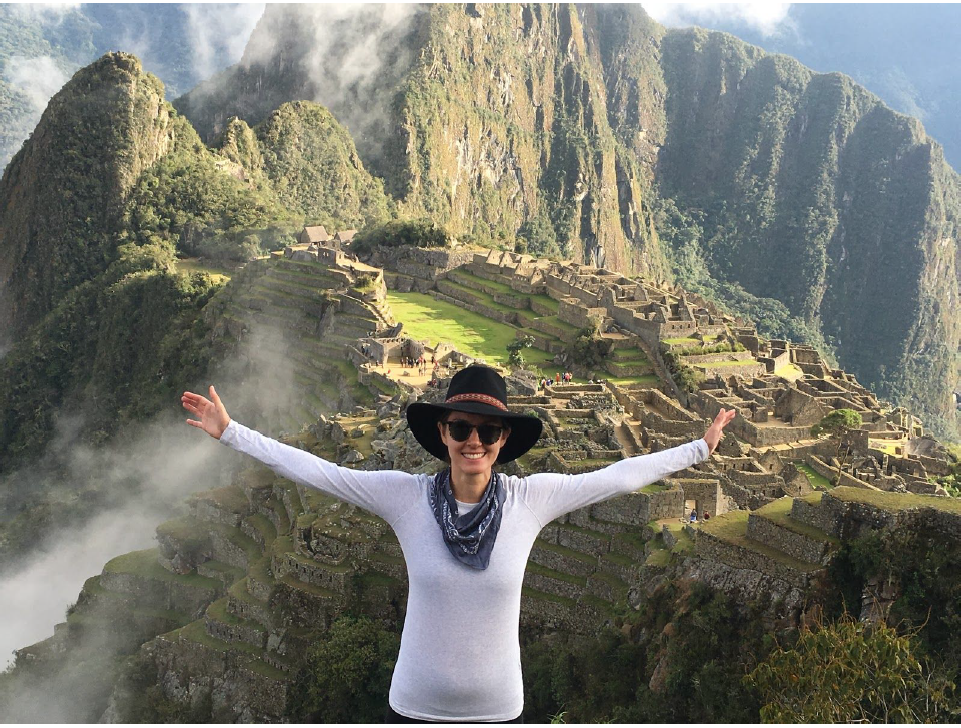 Quite the wildcard, you never know what you're going to get with Ally "the wildcard" of the group. She knows how to get down but will also get your butt out the door for that morning hike. She'll be your saving grace when you start school as she somehow managed to do it all – LDR, fam time, and school. But don't let her calm exterior fool you – this gal knows how to party and supposedly shut down the dance floor at her first GBR. She also loves a solid G&T and Pisco Sour now and again, and playing darts (or kicking people's ass whenever they cross the throw line). Paired with her native Michigan status (State? What? No!) we still count her as one of our own and she now bleeds Maize and Blue, thank goodness.
Greta Meyer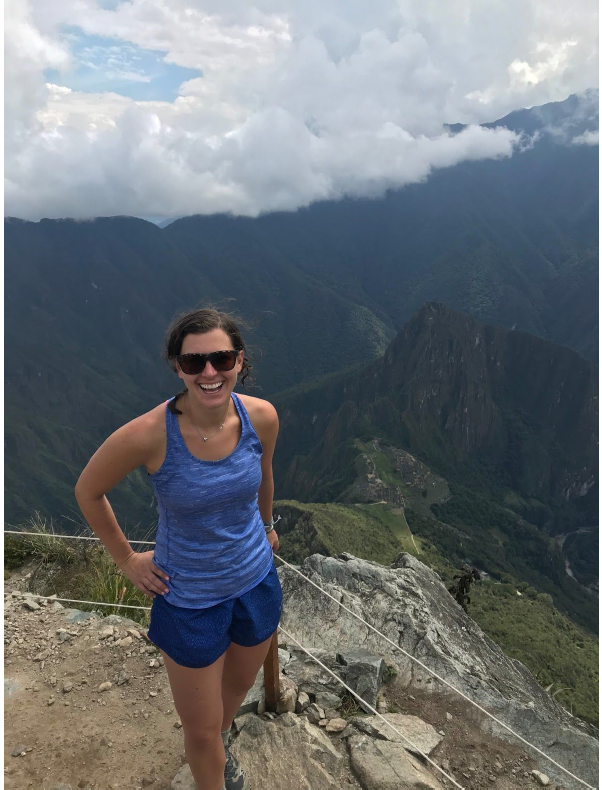 What's your most embarrassing dance floor makeout story? Greta's is better. This Denver native turned college lacrosse star turned investment banker loves adventure. When she's not peaking Mt. Rainier or conquering the Alps, Greta can be found dancing the night away, cracking jokes, and making everyone around her feel right at home… even in Peru on last year's MTrek. Greta is your go-to gal for a good laugh, a second look at your financial projections, or a partner in crime for your half-baked scheme. Gret ready (lol see what I did there?) for the time of your life!
Angie Yang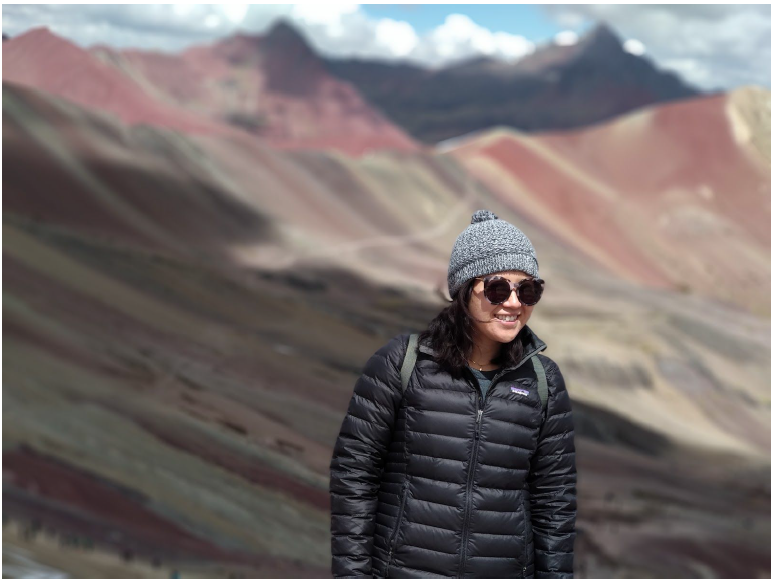 Don't let this Chicago native's sunny disposition, kindness, and wit fool you! On the inside she is one meeeean endurance athlete and is guaranteed to have the highest Uber rating. Whether it's hiking Rainbow Mountain in Peru or crushing marathons (yes – plural marathons), A-Yang will leave you in the dust with a smile on her face. When she isn't training for her next 26 awful miles, you can find her in the aisles of Whole Foods Ann Arbor sampling all the freebees and plotting what to make out of the latest stone fruit (some may call her Angie Flay). If I could be anyone when I grow up, it would be the multi-talented Angie Yang. So saddle up and get ready to try to keep up with this lean-mean-machine around the Canadian Rockies!
Jayden Lee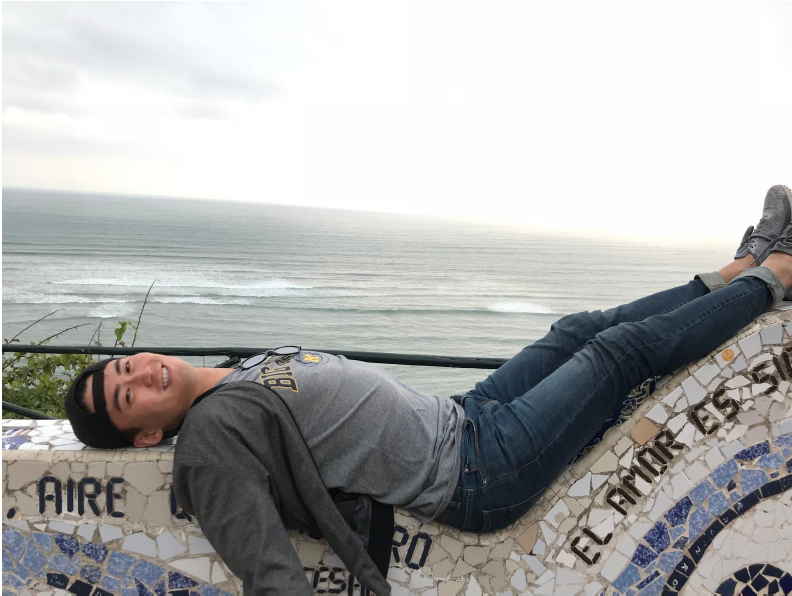 When you first meet Jayden, you might find yourself lulled into a false sense of security. "Oh," you think to yourself, "seems like a nice, mild-mannered guy! AND he's in Tauber?? Super dreamy." Don't fall for it. Once the sun goes down, you'll find out that he can (with only the slightest urging) put away a formidable volume of Skeeps' finest house spirits. Those aforementioned spirits seem to "unlock" hidden abilities – everything from incredibly accurate dart placement to impressively fluid dance moves. Unfortunately, they also lead to something far scarier – deafening, deafening snoring. Luckily we designed our trip specifically to avoid any fault lines, because this is tectonic-plate shifting activity. But, when you step back and look at the whole package, though – he's one heck of a trek leader. Buckle up, kids.