Trip Region: Western Europe
Country(ies): Spain
Partners Trek? No
Cost: $2435
Airfare Estimate: $1100
Structure: 3 • Lodging: 3 • Nightlife: 4 • Activity: 1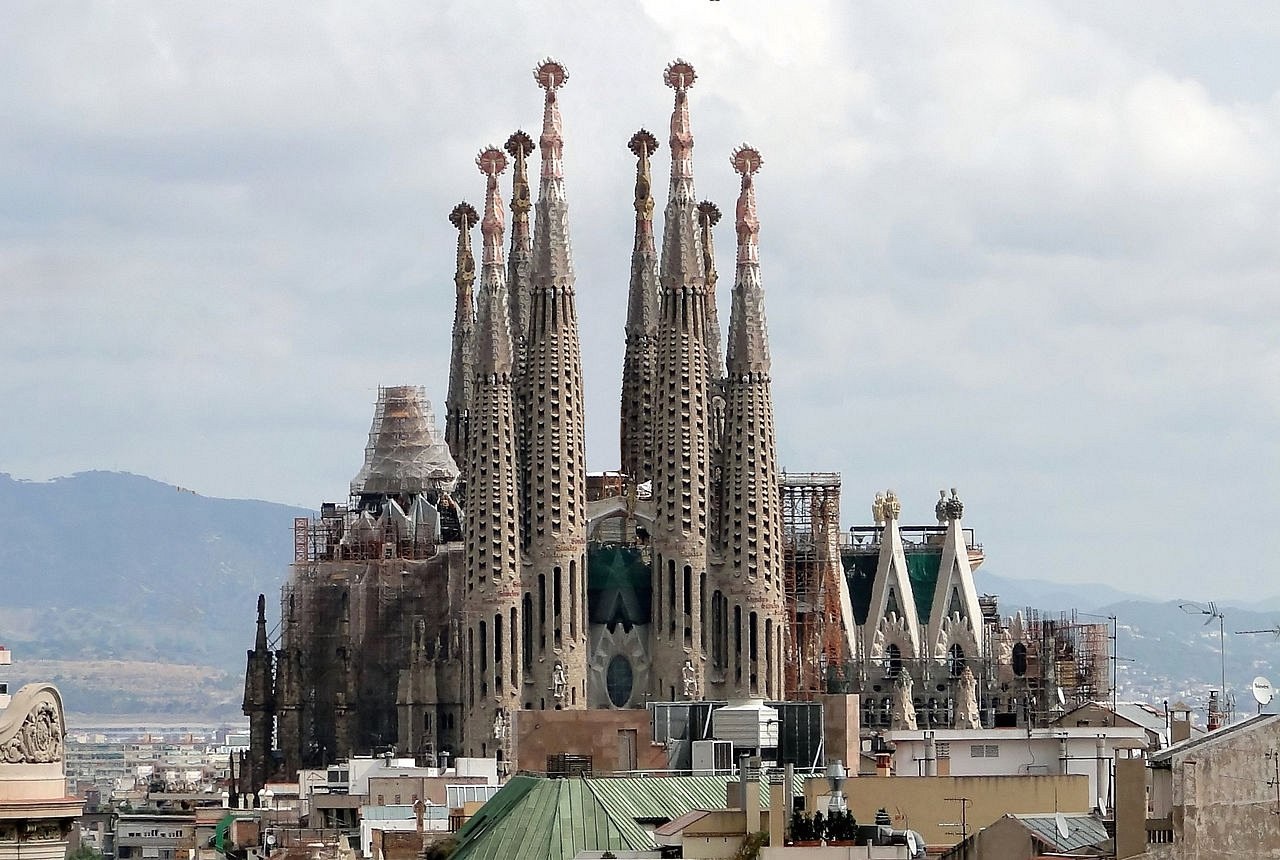 How do you say "Rosé" in Spanish? Turns out it's just Rosé, but regardless you can count on us to provide you with plenty. Last August, a group of 5 idiots made two of the best decisions of their lives – coming to Ross and choosing to go on MTrek together. Now that you've made the choice to come to Ross, and you can rest assured that your critical thinking skills are exceptional, why not join these 5 idiots in a test of competing livers and perfect tan curation that'll last you through autumn in Ann Arbor. From the nightlife in Barcelona, to the stunning beaches in Mallorca and the bullring in Seville, you'll get a full dose of what Eastern Spain has to offer – beaches, culture, mojitos, sangria, tapas, Lionel Messi, and last but certainly not least: raging. From the coast to the mountains, this group of Trek leaders can't wait to take you on this magic carpet ride.
Day 1 — Sunday, Aug 21
Barcelona - Pack up those shorts, sunnies, and advil because it's time to depart Detroit and arrive midday in Barcelona! Once people trickle in, we'll start our first night with enough sangria and tapas to feed a small village.
Day 2 — Monday, Aug 22
Barcelona - We'll be staying in the heart of Barcelona, so you'll wake up today and get a full dose of Spanish culture and history. We'll see some sights like the Sagrada Familia Cathedral, Park Guell, and the Gaudi museum. When our minds are fully stimulated and feet could use a break, we'll cool off at a local's only champagne bar and butcher shop for a drinks and wifi strong enough to post your first Spain selfie. Then it's off to dinner, too much Rosé, and Barcelona night life (did we mention the nightlife here is sick??)
Day 3 — Tuesday, Aug 23
Barcelona Beach Day/Optional Camp Nou tour - We know you might be a little jet lagged, so we're going to relax and check out some of the world famous beaches in Barcelona! Optional: Yoobs will be holding a tanning info session for those looking for expert tips. For futbol buffs, we have the option of visiting Camp Nou, where Yassi's favorite living human (other than Kate) plays soccer. Either way, it's our last day in town, so we'll be sure to load up on jamon and mojitos before hopping on our ferry to Mallorca.
Day 4 — Wednesday, Aug 24
Mallora - A quick hop over the water takes us to the beautiful island of Mallorca! Time to hit the beach and relax today, because tonight, you'll be joining the biggest sunset booze cruise in Mallorca. As the locals say, "When the sun goes down, the sound goes up!" (I think they stole that from Shakespeare but we could be wrong).
Day 5 — Thursday, Aug 25
Mallorca - After getting the morning to sleep off any rum-induced headache, we have the option of getting active and exploring the coves and clear blue waters of the island. I promise your Instagram followers will be satisfied.
Day 6 — Friday, Aug 26
Mallorca - Last day in Mallorca! Nurse off that 4 day hangover with an adventure of your choice - explore the island or chill on the beach, spend some time with your new best friends. Tonight we'll celebrate your new impeccable bronze glow and even more impeccable BFFs with dinner in one of Mallorca's best restaurants!
Day 7 — Saturday, Aug 27
Seville - Say your farewell to the sand and hello to one of the dopest cities in Spain – Seville! After arriving at our hotel and getting a tour of the neighborhood, we'll attend a live flamenco show. At this point, we should probably tell you that Dave moonlights as a flamenco instructor, so get excited for some demos and snide remarks from the peanut gallery. Afterwards, we'll keep the momentum going with a night of dancing and libations.
Day 8 — Sunday, Aug 28
Jerez Wine Tour - How can this trip get doper you ask? It probably can't, but a wine tour through Jerez couldn't hurt. Get ready to put your pinkies up with a full day of vineyards and pretending to taste the difference between each varietal. Be sure to ask Dave if he's having fun today, because he definitely will be.
Day 9 — Monday, Aug 29
Seville - It's our last night and we'll do it up right. After exploring Seville during the day, we'll be eating our way through Seville with a guided tapas tour of the city (at this point we estimate that we'll have eaten approx 15.2 lbs of seafood and bread). Afterwards we're bidding farewell to this city and country so put your party pants on or you'll be forced to wear a Dan Shott frat tank to the club.
Day 10 — Tuesday, Aug 30
Seville and Home - Back to Ann Arbor with a set of new friends (read: liabilities) and memories to last a lifetime. Things to look forward to in Ann Arbor: seeing Dave at Ross, the BUS, and the coolest MTrek reunions of all time.