Trip Region: Western Europe
Country(ies): Greece
Partners Trek? No
Cost: $2050
Airfare Estimate: $1400
Structure: 3 • Lodging: 3 • Nightlife: 3 • Activity: 2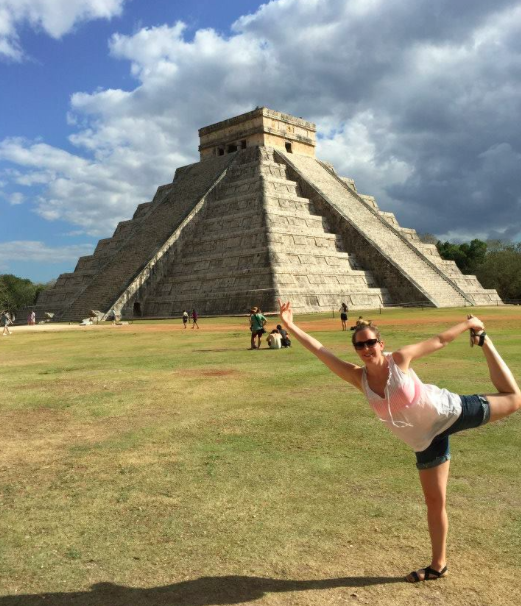 Choosing Ross was your first great decision, now it's time to make your second (followed by many many poor ones). If you live for four-star hotels, baller beaches, beautiful sunsets, Tzatziki sauce, dancing and bonding with 20 of your new classmates, you've come to the right place. Join some of last year's Portugal and Panama Trekkers on an adventure through the legendary Isles of Greece.  We will soak in the sites, the sun, and party the night away in one of Europe's hottest destinations and one of the best party countries in the world.  Get ready to venture through Santorini, relax and rage away the days on the pristine beaches in Mykonos, and sample some renowned Greek cuisine in Syros. Boat tours, biking, party beaches, gyros, grottos, and (some) culture await. There is no better way to spend your hard-earned government loan dollars.
This journey begins on the amazing island of Santorini and carries you across to Mykonos and Syros, with a grand finale in the remarkable ancient capital of Athens. Discover remote ruins, indulge in some alcohol fueled island-hopping, lounge on fabulous beaches, and delight in the outstanding scenery.
Day 1 — Friday, Aug 28
Depart Detroit for Athens! You are about to start the greatest 2 years of your life - get excited. Flights take off in the evening and you will spend the night dreaming about Zeus and your beautiful trek leaders while your plane jets 5229 miles to Athens. Wait, do they have fireball in Greece?
Day 2 — Saturday, Aug 29
Arrive in the morning and meet up with the Mtrek group at the airport and hop on a quick flight to Santorini. In case you don't have an instagram account, Santorini is that magical place with the beautiful white and blue buildings. NO FILTER NEEDED betches. Also, Mark would like to request that you get an instagram account so you can heart all of his selfies. We'll start out easy with a nice little stroll around the island along a crater rim, ending up in the village of Oia, which is known for its sunsets. A romantic dinner will set the stage for our first night together, full of "never have I ever," dranks with the greeks, and poor decisions.
Day 3 — Sunday, Aug 30
Further explore Santorini with a half-day visit to a Volcano and hot springs to detox from our first night on the island. Then, as should be assumed for most nights, we will find fun dinner and nightlife spots!
Day 4 — Monday, Aug 31
Free Day in Santorini! Lounge by the pool, the beach, day drink, it's your choice! You've clearly worked hard these past few days, you deserve it. At night we will have a tasty meal and dance the night away in one of Santorini's hottest clubs for our last night on the island! (Mary estimates that by this point she will have consumed roughly 17 pounds of feta cheese).
Day 5 — Tuesday, Sep 01
Travel by ferry to Mykonos (approx 3 hrs, imbibing to be expected). I'm on a Boat! Here in Mykonos we will take a day trip boat ride to the island of Delos to soak in some of the nicest beaches in Europe and check out the "birthplace of Apollo." Literally partying with the gods...
Day 6 — Wednesday, Sep 02
Day trip to Paradise Beach party to enjoy cocktails at the infamous Paradise and Super Paradise beach bars and rage with the Europeans. This will probably be the rage-y-ist rage of your entire life (until school starts, duh). Bring your Michigan or neon swimsuit (the less clothing the better).
Day 7 — Thursday, Sep 03
Final day in Mykonos. For those feeling particularly athletic (and who wouldn't after six days of drinking), we can rent some bikes to explore the rest of the island and its archaeological sites.
Day 8 — Friday, Sep 04
Hop on a ferry from Mykonos to Syros. ANOTHER ISLAND?! I know, and yes. And you get to tell all your friends with jobs (losers!) that you're spending the week island hopping with the most beautiful trek leaders on earth. Imagine how jealous they'll be!! Anyways, after settling in and resting up, we will take a guided walk around the island ending with a dinner overlooking Syros' whitewashed houses, farms, terraced fields and fabulous sandy beaches.
Day 9 — Saturday, Sep 05
Hop on a ferry from Syros to Athens! Hike to the Acropolis and surrounding ancient sites. "Why do all these buildings look like shit? They're falling apart" you might find yourself wondering... Well, apparently Greece is in a bit of pickle right now. But don't let that get you down! Our booze consumption alone will probably have a significant boost on the local GDP. Afterward getting all cultured, we'll roll back down the hill to the nearest watering hole because nothing keeps you from dehydrating in the August sun like more alcohol. (We're in b school, not med school, whatever). One last classy group meal before heading back to Ann Arbor tomorrow. And one final rage night on the town. We may or may not sleep, but we will have the time of our lives.
Day 10 — Sunday, Sep 06
Say goodbye to Athens and pray to the Greek gods that we aren't too hung over on the flight back to Detroit. We miss you already. Get ready for our first (of many) Mtrek reunion in a few weeks time.