Trip Region: South America
Country(ies): Ecuador/Galapagos
Partners Trek? Yes
Cost: $2496
Airfare Estimate: $1000
Structure: • Lodging: • Nightlife: 3 • Activity: 4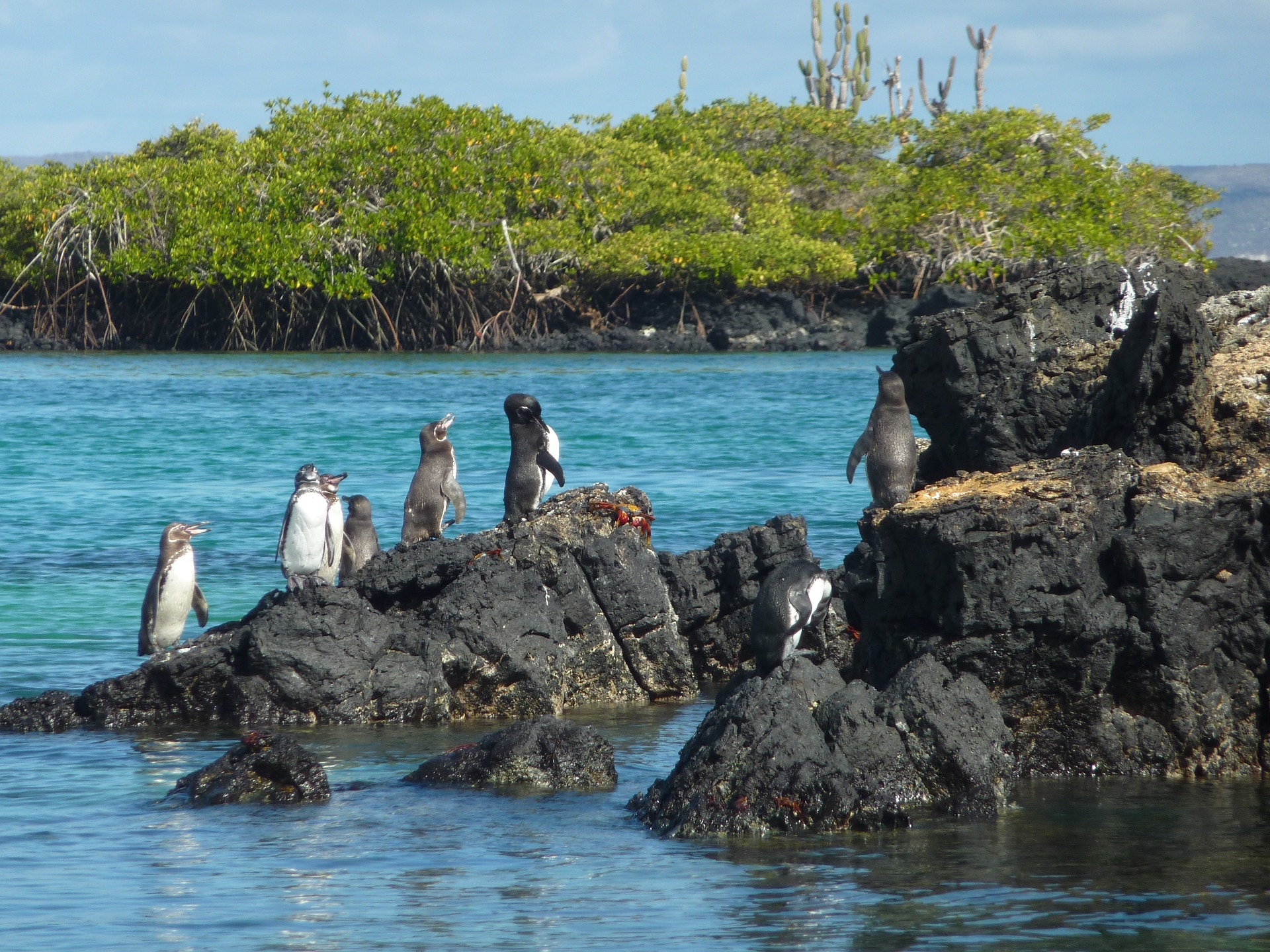 "Pack your goggles and sunscreen, we are go go going to the GALAPAGOS!! Dial the SPF 90 alllllllll the way up because we'll be basking with rays in the rays, snapping subsurface selfies with sea lions, and chasing bottomless sunshine with drinks so cold they need their mini umbrellas. This trip is designed for students looking for an activity-driven trip, exploring the stunning landscapes, diverse ecosystems, and rich cultures of South America. Your leaders always pack the party, so we'll have plenty of fun on beaches and out in the evenings, but we're going to take advantage of our days too because there's no place like the Galapagos.
Our journey begins in the historic city of Quito, where we'll spend two days exploring the city's landmarks, food scene, and culture. From there, we'll fly to the Galapagos, where we'll take boat trips to snorkeling destinations, relax on white sand beaches, walk nature trails through the islands' wildlife-filled ecosystems, and visit historical landmarks. Along the way, we'll jump into Ecuadorian culture, from history to dancing to cuisine, all while bonding with a new group of Ross friends! Join us on this unforgettable trip to Ecuador and the Galapagos Islands, where you'll optimize work-life balance and make memories that'll last forever!
A note on the trip's activity level. We're not trying to climb mountains. We'll be active in terms of planned activities, not because these activities are particularly strenuous. However, we recommend that all trip participants be comfortable both spending days on boats and swimming in the ocean.
"
Day 1 — Saturday, Aug 19
https://www.tourhero.com/en/epic-adventures/ecuador/ecuadorian-escapades-ross-goes-south-of-the-equator-972073
Andrew Haeger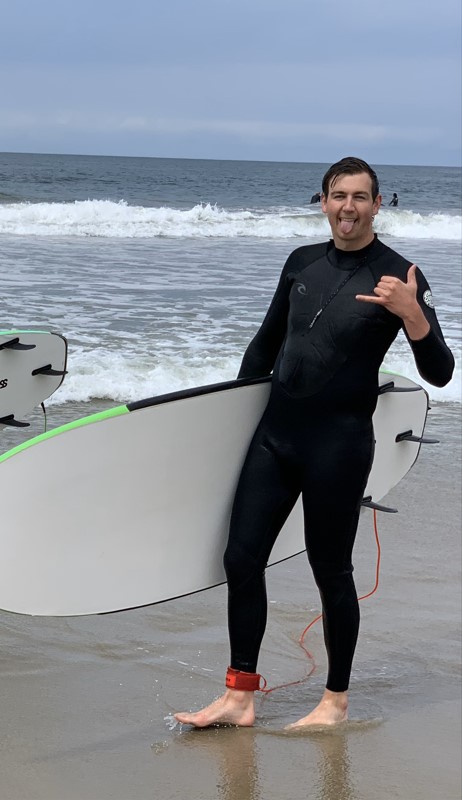 Hometown: Seattle, Washington
Undergrad: Bowdoin College
Pre-MBA life: Finance → Startup → Operations Project Management
Post-MBA plans: Climate Tech Venture Capital
Why should you join my trek?
"Memories that last a lifetime" is a cute cliché. "Memories that you think about every week for the rest of your life" is much more like it (sorry, not sorry, to your partners for making you think more about the Galapagos than about them). You'll soon find out that business school is quite homogeneous–90% of us are type-A planners who love organizing thrilling activities and balanced trips. This group includes your humble leaders. But the bar for this trip is different… Over the course of a week, we're going to validate every life decision you've ever made that led to you attending Ross. Buckle up.
About Me: Nourished on the fine water of the Pacific Northwest, I've grown (almost) as tall as the evergreen trees that give my birthplace its nickname. Though I've long since moved away to explore the world (43 states and counting!), my roots in the PNW still run deep. I love spending time exploring new cities, restaurants, and mountain ranges, whether fly-fishing, hiking, camping, skiing, or hanging out with MBA1s. I love to cook and throw dinner parties, so get ready for the friendships we make to last way longer than August. At Ross, I'm a co-president of the Entrepreneurship and Venture Capital club and Ross Outdoor Club, on the board for MTrek and the Ski & Snowboard club, involved in a variety of initiatives through ZLI and Sanger, and enjoy attending most of my classes. I'm terrible at making tradeoffs, so I usually just try to do everything (kind of like how we're going snorkeling in **all** the best spots in the Galapagos)… you could say I'm an "and" kind of guy. Looking forward to meeting you where the sun shines, drinks flow, birds sing, and waves crash!
Stephanie Lachaud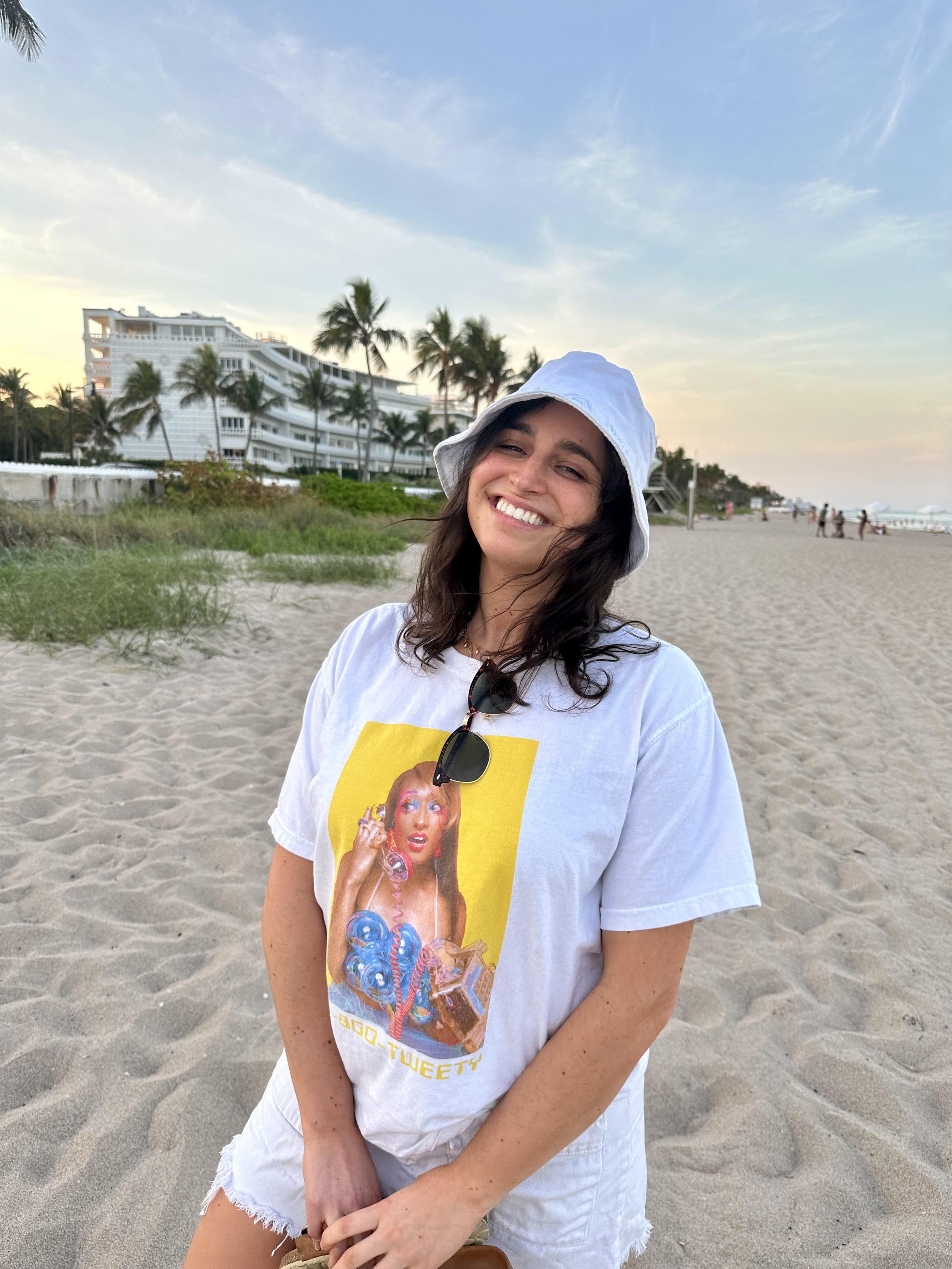 Hometown: NY, NY
Undergrad: Lehigh University
Pre-MBA life: Interior Architecture → sold out→ A&E Consulting → sold out a bit more→ MBA
Post-MBA plans: Real Estate Development
Why should you join my trek?
It's me, hi, I'm the problem, it's me. If you have any questions about joining this trip, ask Andrew.
I bring the vibes, not the itinerary.
About Me: I like snacks. Intrigued? You'll just have to come on my trip to learn more!