Trip Region: Central America
Country(ies): Panama, Guatemala
Partners Trek? No
Trip Cost: $2355
Airfare Estimate: $850
Nightlife: 7 • Activity: 7

Influencers. Big Name Musical Guests. Insta-fame. Models. CHEESE-SANDWICHES. None of these will be on Fyre Fest 2.0….
Come join a group of adventurers as we galavant through Panama and Guatemala–eating, drinking, dancing, and seeking out Nat Geo style cool shit. From dancing through the streets of Antigua, to climbing volcanoes, to sailing away to remote island getaways, this trip will have something for everyone. While we promise you an amazing trip with some first class relaxation; come prepared for some "rustic" sleeping conditions (no room service on remote islands), a couple challenging hikes, and many dumb jokes. Go ahead and google San Blas Islands if you need more convincing…
Travel Day — Saturday, Aug 17
Welcome to Panama City! Meet your guide at the airport and travel to the hotel to settle in and clean up for the first night out (cheers to no jet lag!)! We will first explore the local cuisine over dinner, do a little (read: a lot) of first day bonding, and then hit the town for a night of fun (Seco, better known as Rum, anyone?)! Beware: Panamanians know how to party.
Day 1 — Sunday, Aug 18
Time to check out Panama City's v Instagrammable Old City ("Casco Viejo")! Today we will have a relaxed day exploring the beautiful Panama City, learning about the town's rich history and culture. To appease the Erbers on the trip we are also making a stop by the biodiversity museum (swear it will be cool!). Once we learn about beautiful things and extinctions, we will head to dinner for some more team bonding and a few drinks to get us through the Anthropocene.
Day 2 — Monday, Aug 19
Are we best friends yet!?!? Today is an EARLY MORNING—but don't worry, it will be TOTALLY worth it. Roll out of bed and throw on your swimsuit because we are heading to the sea. After a ride through the crystal blue water, we will land at the San Blas Islands (google it, google it, google it…your welcome). These islands are a pristine paradise self-governed by the Kuna Yala tribe. Remember what we read about biodiversity yesterday? Well it turns out to preserve these precious spaces means not much development. Be prepared for the most incredible escape, delicious lobster fresh from the ocean, Balboa beer, and some rustic beach hut accommodations.
Day 3 — Tuesday, Aug 20
Pack your waterproof Go-Pro and some sunblock because it's time to make some more Instagram memories. Today we are exploring a few other islands, hanging on a boat, and snorkeling through paradise. There will be food, there will be a few bottles of rosé, there will be good times. At night we will return to our humble abodes on the beach to dance in the sand and howl to the moon (probably only Eric and Joe on that last one but more are welcome to join that wolfpack).
Day 4 — Wednesday, Aug 21
Time to say goodbye to the islands. Wake up for a boat ride and transport back to Panama City. If you're exhausted from the sun, need some stable wifi service, or down to do more exploring—this day is yours. We will relax, recoup, maybe rage?!? (for those inclined), and get ready for the next big adventure.
Day 5 — Thursday, Aug 22
TRAVEL DAY! Time to jet set to a new destination. We are headed to Antigua, Guatemala. Once there we can explore the city before eating what is sure to be another dope meal together. We have an early morning of adventure, so be sure to hydrate!
Day 6 — Friday, Aug 23
GOOD MORNING EXPLORERS! We are headed to the volcano. Yes, you read that right, we have an early morning to go hike Volcan Pacaya. It won't be overly strenuous, but you should be able to do some decent cardio in the heat. After the hike, we will explore the historic and insanely colorful city of Antigua and relax over a some cervezasssss.
Day 7 — Saturday, Aug 24
Wow, has it already been one week?!? Time flies when you're ignoring real world responsibilities and having a blast with your 15 new best friends. Today we are traveling to Panajachel to explore this rad lakeside town. At night we will party it up big city style with small town amenities.
Day 8 — Sunday, Aug 25
So lost in fun that you forgot to get a present for your s.o. (or your mom if no s.o. exists cuz that's what business school is for…)? Want something to remind you of this legendary trip? Today you get to visit the Chichicastenango Market, an old Maya market with colorful stores full of fresh foods and souvenirs. After exploring and shopping #capitalism #supportlocal, visit the House of Popul Vuh, the Mayan book of human origin. Once you feel sufficiently spiritual, it's time to get back on a boat to explore the freshwater life of Atitlan Lake. Meet some locals, cruise around, and return home for our final dinner together. Share something tasty with the crew and embrace those end of summer-camp vibes. Tomorrow we return back to Ann Arbor.
Departure Day — Monday, Aug 26
Eat some breakfast and head to the airport. Bye bestiessss.
Billy Grant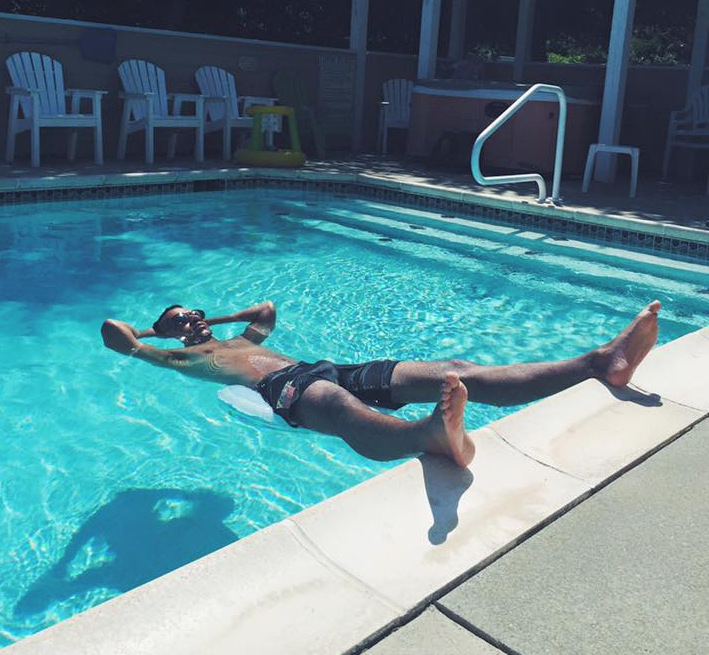 As the son of two soldiers, Billy pretends to answer the call of duty. When Joe asked him in passing to join the trek (aka go on vacation) Billy stepped up. A true hero.
Before Ross, Billy lived in DC and worked in the fintech UX space – whatever that means. He came to U of M for the School of Information but stayed for the Ross experience/shenanigans. When he's not pulling a hamstring on the soccer field he's insisting that interning at Twitter is more than just free food and accumulating a war chest of memes.
So what will Billy bring to the trek? He will cue his inner Larry David with lighthearted self-deprecating jokes, worst-case scenario brainstorming just for kicks, and a knack for asking obvious questions that are helpful ~20% of the time (not bad). Most importantly, he clears the minimum requirements of being fit to dance, drink, chill, and explore. LEGGO!
Leslie Chang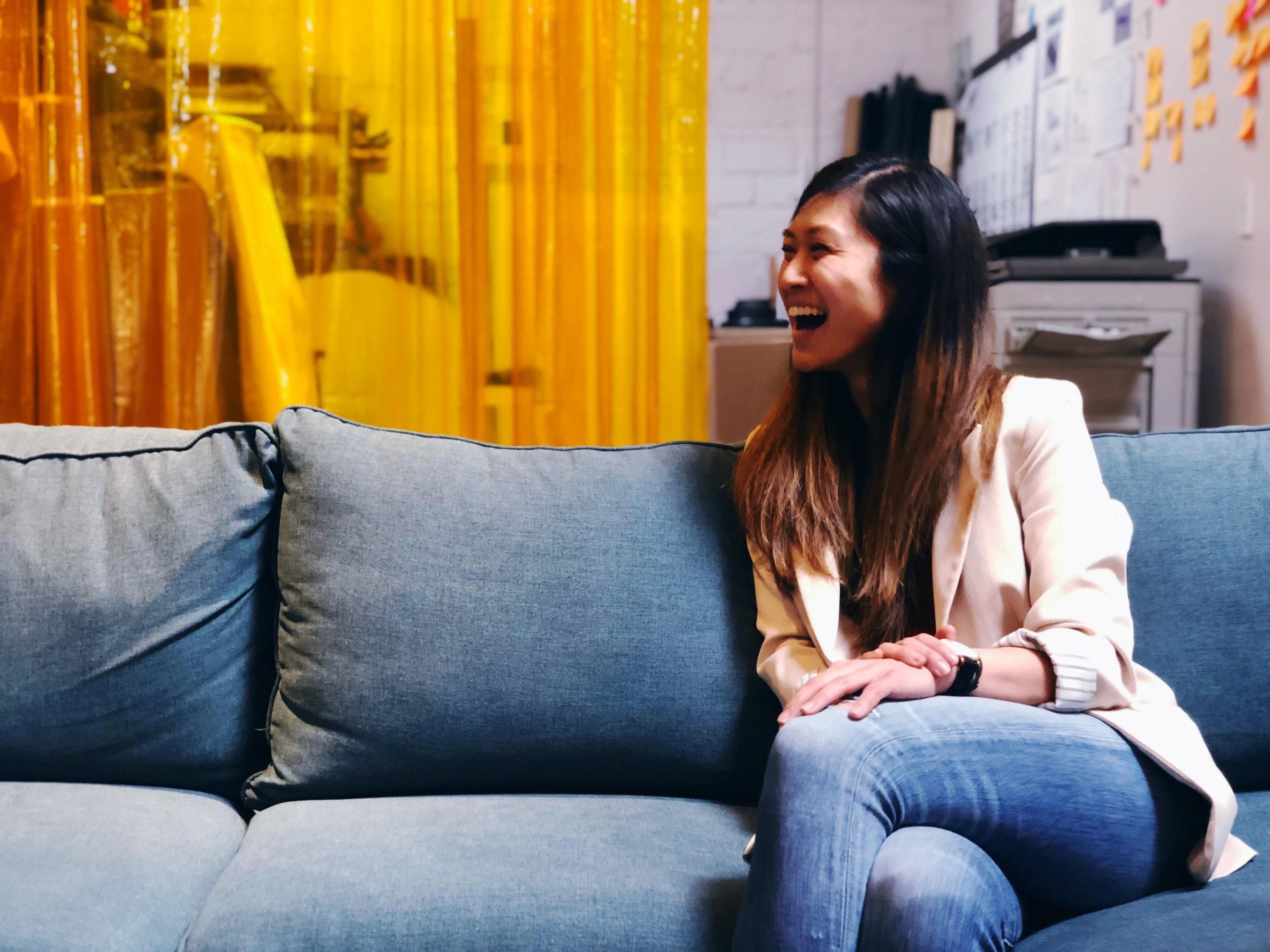 Leslie wishes she could keep more of her houseplants in good health, but Internet plant lady fame just doesn't seem to be in the cards. On the bright side, she's stoked to go on MTrek with THE ABSOLUTE BEST CREW. Leslie hails from the Yay Area, and has oddly found herself defending the sunniness of her home region to many people at Ross. She also loves finding great hole-in-the-wall restaurants in Ypsi, working out, researching public transit, discussing Still Processing with Billy, eating cheese samples at Lucky's, and aggressively pre-parking in the Midwest in a manner that is completely uncalled for.
Before b school, Leslie was a podcast host/producer reporting on environmental science and tech. She can nerd out about the Anthropocene, Silicon Valley, and anything podcast related til the cows come home. So of course, it makes perfect sense that this summer she will be working at a skincare start-up in New York. The truth is, Leslie Chang is not always good for a like on IG, but she's always great for the most solid high five you've ever received IRL. She'll be practicing her Spanish and stocking up on sunscreen all summer.
Joe Garcia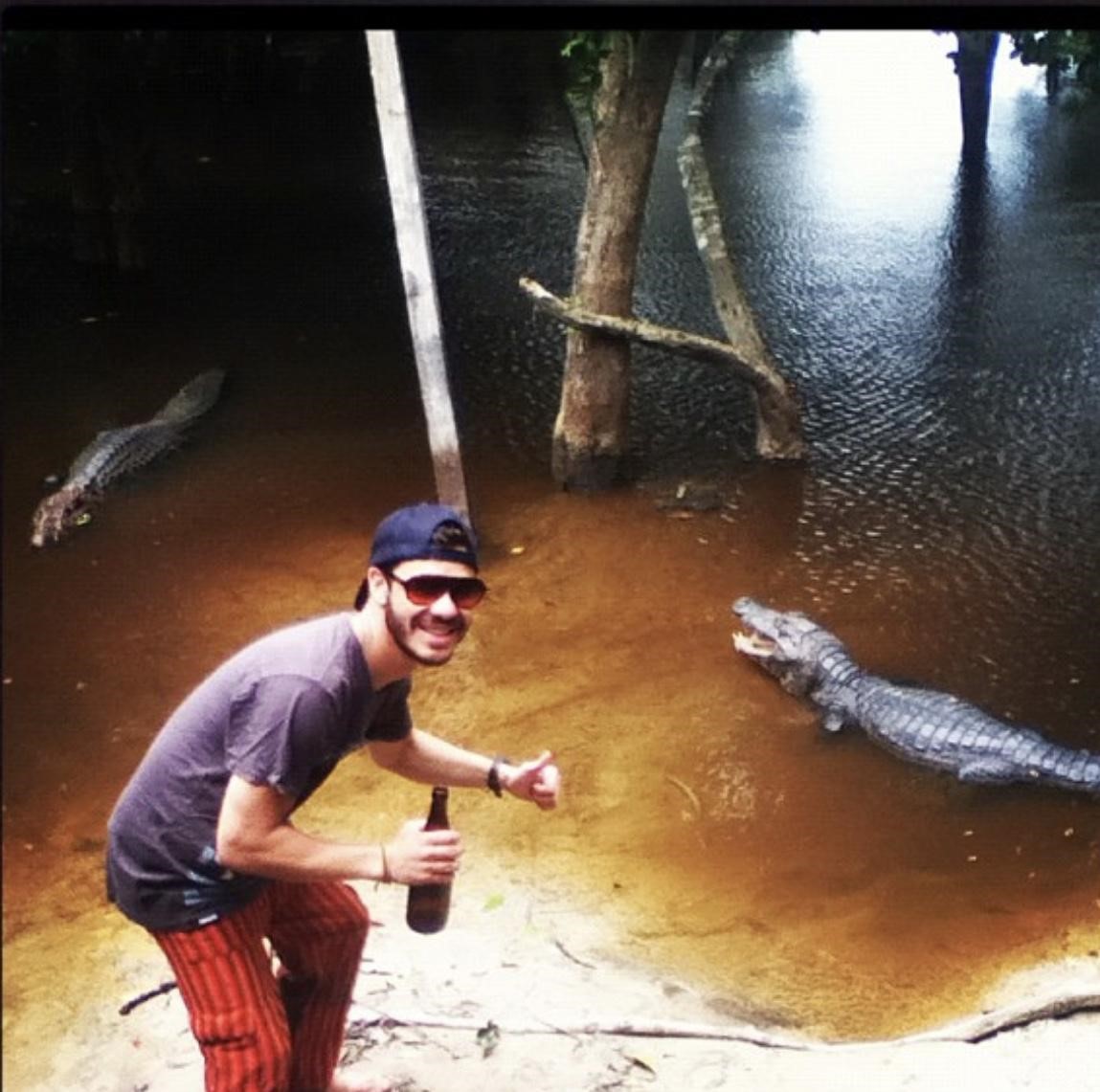 At the time of writing, Joe appears to have just barely survived the first winter of his life (fingers crossed!). Not shy about being a proud Californian, he grew up in Orange County, went to USC for undergrad and spent five glorious years in San Francisco prior to Michigan. After slinging software for a few years, Joe decided it was time to change things up and enrolled as a dual-degree student at Ross and the School for Environment and Sustainability (and is aka an Erber with Madeleine) and is exploring careers in renewable energy, food & ag and impact investing. One of his favorite things about Ross has been the frequency of dance parties and you can bet your admission deposits he'll be instigating those on this trip (while probably wearing a wig). At school, he spends a lot of time with the Social Venture Fund and advocating that there is more to business than shareholder value. He is also sponsored by White Claw.
On this MTrek, you'll find him enjoying as much sun as possible, seeking out new linen garments, working to create memorable moments for all ye trekkers, and mainly just trying to live up to the legendary trek leaders that he and Eric had last year (while repeatedly expressing their love for Latin America).
Flavia Talhacolo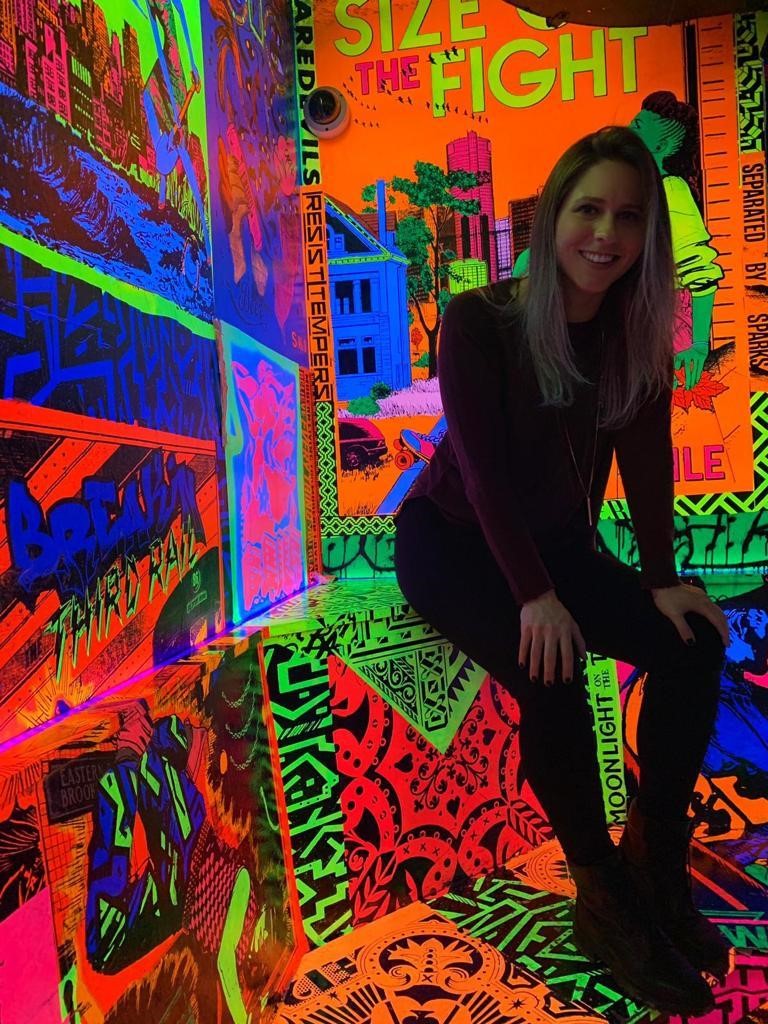 With a large experience as an Carnival Parade Operations Manager in Rio and as Co-President of the Dance Club, Flavia Talhacolo ensures that FYRE FEST 2.0 edition will maintain the SAME standards as the 1.0 edition. During Mtrek, this "Ipanema Beach" girl won't let the crew give up on any beach/lazy/drinking activity.
Flavia came to U of M after a big misunderstanding of US temperature metrics, so be prepared to be convinced by her to go to Brazil or any other warm place during winter. At Ross, Flavia balances her time being active as Event VP of BRASA Club (think: Barbecue & Latin Vibes parties), complaining about the lack of CrossFit gyms in Downtown, and continuously trying to get on time to 8 am classes. After graduation, Flavia hopefully intends to find a way to pay her loans.
Eric Messinger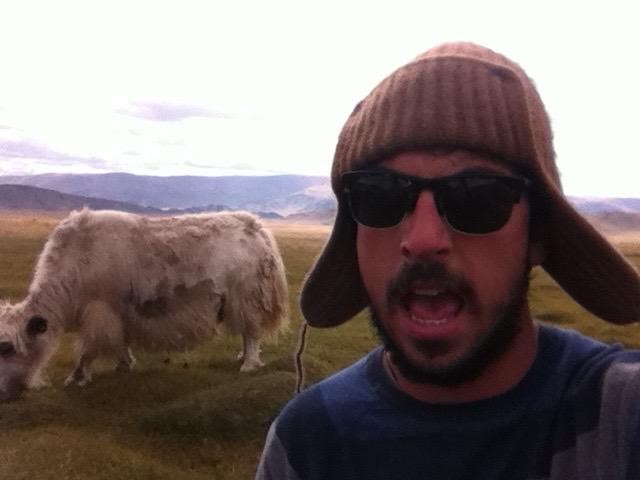 Eric will think he's an expert about Panama and Guatemala, and might just start blabbering about his previous journeys there, so please just ignore him. A New Jersey native, he went off to college at Wash U in St. Louis, where he slowly pontificated on his life aspirations as a history major. Afterwards, he moved to NYC to join Teach for America, during which time he was overmatched by 6 year olds until slowly earning their trust in his slow pursuit of teaching competency.
Eric wanted to get as far away from the classroom as possible, so he spent the next 2 years filming his world travels. It is here where he acquired his snooty attitude about how well traveled he thinks he is. A lukewarm-ish attempt as a digital media entrepreneur back in NYC subsequently led him to seek career safety as an MBA. At Ross, he's focusing on "strategy and marketing," mainly because he thinks it sounds impressive.
Hit him up to practice Spanish, party to Reggaeton music, or go hunting for Venezuelan arepas while in Panama.
Madeleine Carnemark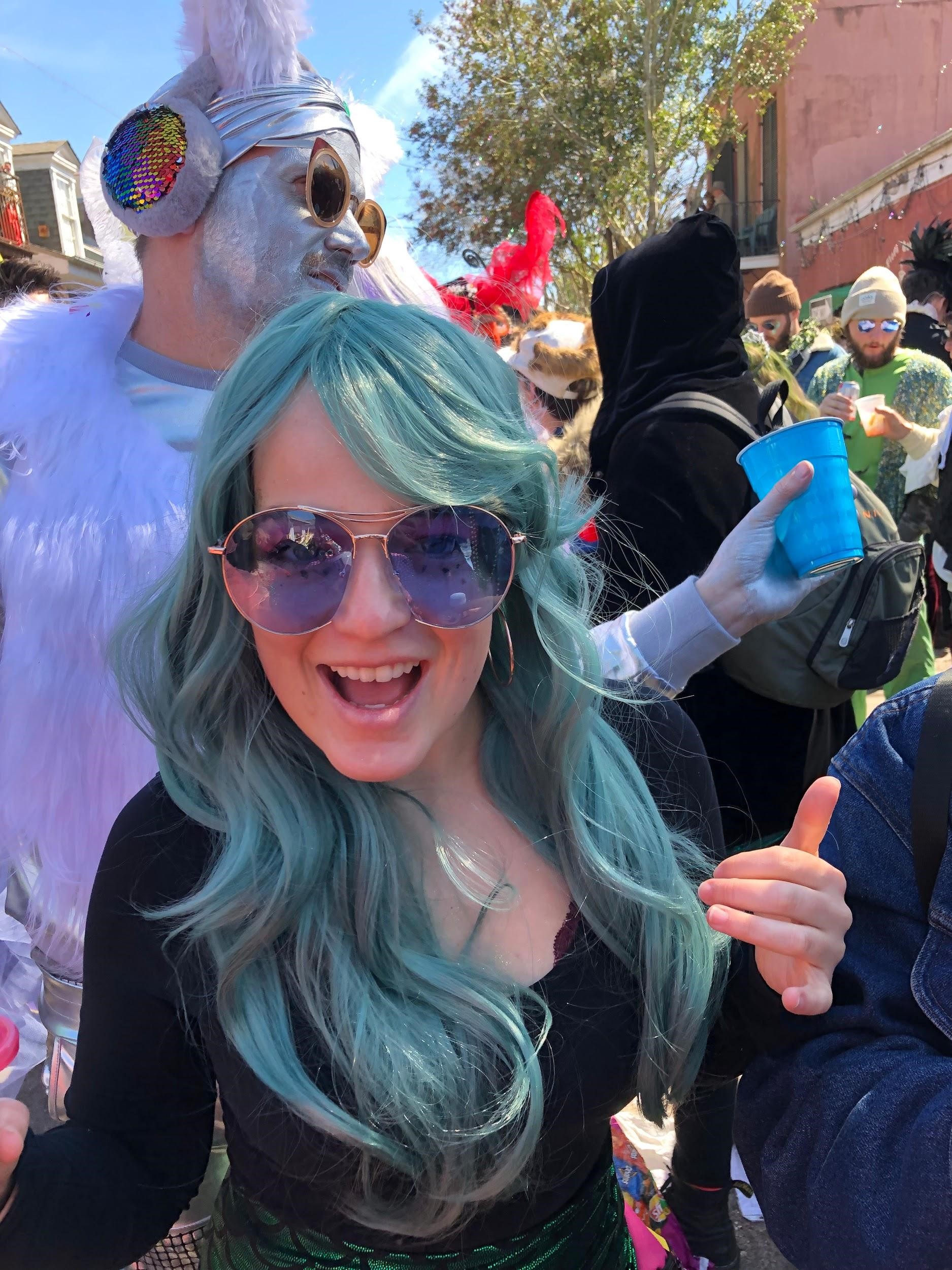 Madeleine, along with Joe, is one of those Erbers your parents warned you about. After eating and drinking her way through New Orleans for several years while pursuing the ever practical philosophy degree, Madeleine moved to Washington DC to lobby on behalf of bees (did you know they are dying at an alarming rate?!?!). After congress voted in a groundbreaking  unanimous decision to stop hearing random bee trivia, Madeleine left the NGO life and decided to dismantle capitalism from the inside (mostly joking) by joining the ranks of the MBA elites. Sustainable food justice warrior by night, strategy consultant douche by day she equally loves time spent in the ecology lab studying soil biology, as she does hanging out at Skeeps doing anthropological studies of banker bros.
On this trip you will find her worrying that you forgot your sunscreen (I'm not like a regular mom, I'm a cool mom), attempting to break the ice 3 layers below your first layer of ice (late night conversations on the meaning of life anyone?!), and geeking out over cool bugs and epic volcano views.