Trip Region: Western Europe
Country(ies): Spain
Partners Trek? No
Cost: $2480
Airfare Estimate: $1000
Structure: • Lodging: • Nightlife: 8 • Activity: 5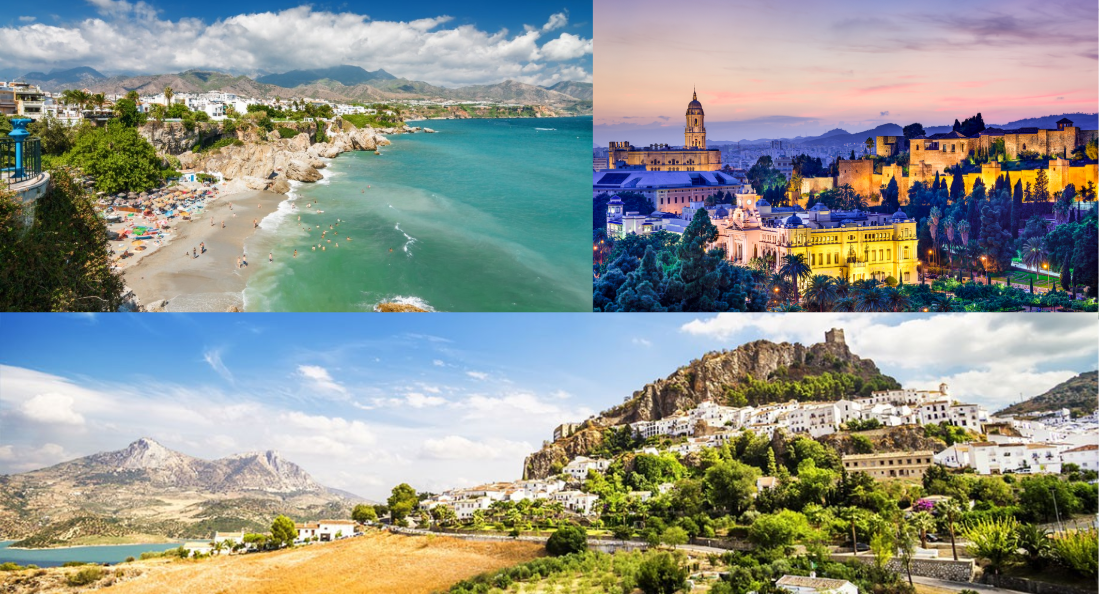 We've all heard it before – No Spain. No Gain. What are you gaining, you might ask? The opportunity to treat yourself in the beautiful and vibrant land of Southern Spain while making best friends along the way. Come explore the best of Andalucia with the best of Ross for a truly amazing experience. From flamenco dancing and nightlife in Seville, to winery tours and tapas in Cordoba, to cooking classes and beachin' in Malaga – we'll do it all, and we'd love to share it with you.
This glam-casual trek has a bit of everything: forays into the great outdoors with hikes and swimming, local culture and cuisine, boats (of course), even more nightlife and a bit of history so you have something respectable to tell your grandparents. Oh and wine. You may have been to Europe before, but not like this — with a diverse group of MBA2 leaders who are ready, willing, and eager to show you the time of your lives. We hope you're ready to take some time off from real life to explore, relax, and live it up in this phenomenal region of the world.
Day 1 — Friday, Aug 16
Ready, set, go! You are free to depart from Ann Arbor after orientation activities are over around 5pm.
Day 2 — Saturday, Aug 17
Congrats on surviving your first week of business school - hopefully you made it through all that Ross had to throw at you! Unless you'd like to hear about one more person's recruiting plan, we'll shift focus away from all things serious and kick back. Tonight we'll tackle that pesky jet lag and celebrate new friends with a welcome dinner in Seville, the heart of Andalucia.
Day 3 — Sunday, Aug 18
Welcome to Seville! The city is intensely vibrant and steeped in both ancient and modern history. We'll take a culture tour to kick off the day and view some of Seville's dramatic monuments – the Giralda tower, the Catedral, and the Alcázar. Then we're off to visit a winery (if you so choose) and eat some delicious tapas to fill us up for the night ahead. Quick nap time then Nick will lead us on the quest to understand the true meaning of "early morning life" as we explore the late night party scene in Seville.
Day 4 — Monday, Aug 19
Next stop - Cordoba! We'll travel roughly for an hour and a half by private coach (the perfect chance to catch up on some sleep - or play the 'ice breaker games' that Rachel will try to instigate) to one of the oldest cities in Spain. Once in town, we'll take a guided bike tour through the beautiful city and stop for some insta-worthy pics. This evening, we'll meet up for a group dinner before we embark on a pub crawl and enjoy some casual Mtrek bonding.
Day 5 — Tuesday, Aug 20
Before we get too carried away with boats and beaches, we'll squeeze in our last bit of 'cultural awareness training' as we head to Granada for a day and night. We'll take a guided tour of the city, checking out the stunning Alhambra Palace and Palacio del Generalife (where Mason will probably quote random facts from his architecture courses - you have been warned...). Then we're heading to a winery to sniff, swirl, evaluate, and chug those incredible wines for which Spain is known.
Day 6 — Wednesday, Aug 21
Goodbye Granada, hello beach (insert sunglasses emoji here). Time to brush up on your Spanish during the private coach ride to Malaga and/or day dream of all the incredible cerveza, vino, bailando, and tapas that's about to happen. Once in Malaga (home of Pablo Picasso), we'll have some free time to wander before our evening's festivities. For dinner we're making our own meals - yep - an authentic Spanish cooking class where we'll craft Gazpacho and Paella (Ming's culinary spirit animal)! If we're not in a food coma, we'll dip our toes in the ridiculous nightlife of Malaga's discothèque scene (and bear witness to Rachel's dance moves).
Day 7 — Thursday, Aug 22
Today we'll take some time to get to know the city (and your new Mtrek friends) on a more 'personal level'. We'll have a flexible schedule so we can hit all those sites/bars/restaurants/shows that you've been dreaming of. Your MBA2 leaders will throw in a few surprises to help prepare you for the 'ambiguity' challenges you'll face in b-school...we're so thoughtful.
Day 8 — Friday, Aug 23
Finally, a free day. We've earned it. You'll have the chance to explore the city, go shopping, or just indulge in some much needed beach time alongside Manasa and Ming (and honestly probably all your MBA2 leaders). The world is your oyster on this free day, so use your time wisely (or not…) - just make sure to save up some energy for tonight, when we meet up to discover the best salsa and flamenco clubs in town.
Day 9 — Saturday, Aug 24
There's something you need to know about your MBA2 leaders: we love boats. A lot. Today we're on a big 'ole (optional) private boat which will take us down the coast for some booze cruising and cliff jumping in the sweet sunshine. Along Malaga's incredibly beautiful coast we'll hunt for the unspoken, but very real, best MTrek Instagram. Tonight is our last night in Malaga, so we're going all out - no sleeping tonight, kids.
Day 10 — Sunday, Aug 25
After saying adiós to Malaga and our new Spanish friends, we'll hop on a private coach one last time for the final leg of our trip back to Seville. We'll stop at the gorgeous mountaintop city of Ronda for a tour and cliffside lunch, and where Nick's subtle vanity will blossom as he ventures to find the best Insta light for his selfies. This is our last night together (crying face emoji), so we'll do an unforgettable 3-course meal and fiery flamenco show, before we turn up for one last night in España.
Day 11 — Monday, Aug 26
Today we'll head to the airport and say hasta luego to Spain and the new friends (and perhaps lovers) we've made over the trip. Remember, what happens on MTrek, stays on MTrek. On the plane ride back to Michigan, let's braid each other's hair and plan our first pre-Skeeps reunion.