Trip Region: Eastern Europe
Country(ies): Georgia, Azerbajan
Partners Trek? No
Trip Cost: $1950
Airfare Estimate: $1500
Nightlife: 8 • Activity: 7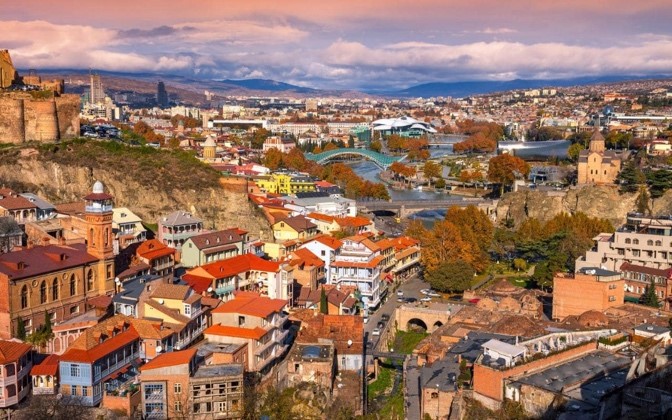 There are MTreks. And then there is this MTrek.
Decades from now, when you rise creakingly from your hand-woven mid-mid-century chaise, you will think of the time when you emerged from the chrysalis of youth and met partners on the journey to self discovery, inner beauty, and an Instagram that makes future Bumble matches weep with the joy of possibly becoming associated. As you recap your adventures in Travel and Leisure's "Coolest City You've Never Been To", to jealous classmates, relatives, and strangers on the streets, you will be asked "How did you manage to do this?" and you will respond, "I'm too full of khachapuri to answer you right now".
What began as six impressionable trekkers, wandering together through the MTrek wilds of Southeast Asia has transformed into a magical traverse across the wilds, beaches, dance floors, spas, and dreams of peoples across continents. We will laugh, we will cry, and we will laugh while crying as we try to make sense of the wonders and bottles we've explored together, apart, and togetherly apart. Sound good? Great. We'll see you in August.
Travel Day — Friday, Aug 16
Depart for Tbilisi. It's a long journey ahead, so download your movies, put on your favorite relaxing Spotify playlist, and get some rest...you're going to need it. Before you know it, you'll touch down in 2018's "Most Exciting City".
Day 1 — Saturday, Aug 17
Welcome to Tbilisi! Pat yourself on the back for surviving the voyage, then collect your bags and meet your M-Trek leaders at the Hotel Oriental. Welcome Meeting at the hotel starts at 4pm local time. Once we've become acquainted with each other and the time zone, we meet up with our local guide and head to visit a Georgian family to have our very own private cooking class. Prepare to cook up some deliciously decadent khachapuri that we'll devour alongside other local delights. #Trashbulkingseasonbegins
Day 2 — Sunday, Aug 18
We'll get started on conquering that jet lag with a tour of some of Tbilisi's most significant sites. After we cross the Metekhi Bridge we'll head first to the sulphur baths, natural hot springs where we can begin to sink into the treatyourself lifestyle. From there, we'll tour old town hotspots including the tamada sculpture, the Great Synagogue, Sioni Cathedral, and Anchiskhati Church. When we've finally walked off all that khachapuri we'll top things off with lunch at a traditional Georgian restaurant. The remainder of the afternoon is free to choose your own adventure before we meet up again for some "networking" in the evening.
Day 3 — Monday, Aug 19
Time to test out that Pedialyte as we make our way west towards the city of Kutaisi. We'll casually swerve through the 12th century Gelati Monastery before ramping up the adrenaline with some rafting on a nearby river. After collecting Rob when he falls out of the boat, we'll swing back to town to hang out and get to know each other over "board" games.
Day 4 — Tuesday, Aug 20
Get your filter game ready, today we head to some of the most picturesque spots west of the Mtkvari. In the morning we'll visit Prometheus cave and later drive to the village of Gordi to hike into the scintillating Okatse canyon. Don't worry, Grace will figure out just the right angle to conceal that Georgian cheeseboat beach bod and make all of your friends from home jealous. We'll return to Kutaisi that evening to dance off any remaining energy.
Day 5 — Wednesday, Aug 21
Capital city? Check. Nature? Explored. It's time to head to the beach to recover from all of the action-based-learning and see why Batumi is Georgia's summer vacation destination. Casually stroll along Batumi Boulevard during an afternoon city tour and gaze at the Alphabet Tower, a monument to Georgian script and culture, before we head to the exquisite Piazza Square. Grab a seat at one of the many cafes and let the waves lull you into a relaxed state, only broken by Plavner inevitably causing a scene.
Day 6 — Thursday, Aug 22
Today is a free day so you do you! Hit up Iveria beach to work on gaining that perfect pre-Bus tank top season summer shade or make the hike to the enchanting Batumi botanical gardens to enjoy subtropical cliffside flora. This is a great day to relax and recharge or maybe sample just a bit of the craft of the world's oldest winemaking region.
Day 7 — Friday, Aug 23
Pack up those espadrilles for a flight to our final location, the upstart city of Baku, Azerbaijan. Described as "an engaging blend of Dubai, Paris, Marrakech and Moscow" we'll get settled into some stellar accommodations (you may see Nancy do a happy dance). Enjoy some unstructured time to get acquainted with the flow of the city before we meet up for a group dinner.
Day 8 — Saturday, Aug 24
Snag that second cup of coffee because today we're going to take a whirlwind tour of the area, visiting Shirvanshakhs palace, the Maiden tower, the Shemakha gate, and Ateshgah fire temple among other major sites. If you still have energy left, head out to Nizami street to search for some keepsakes to fill up any remaining space left in your suitcase.
Day 9 — Sunday, Aug 25
It's the last full day in paradise so let's make it count! We'll drive outside the city to learn more about the origins of the region and visit the Gobustan rock paintings museum. Just our casual second UNESCO World Heritage site of the trip, nbd. We'll continue on to visit the Mud Volcanoes before heading back to close out our trip with a celebratory Caspian sea cruise and recap of all of the embarrassing things from the trip we've sworn never to share to the outside world.
Departure Day — Monday, Aug 26
Departure day, ugh. Soon you'll head to the airport with your new best friends and depart for Ann Arbor with some incredible memories, a great tan, and several instagrammable pics to show off!
Nancy Munoz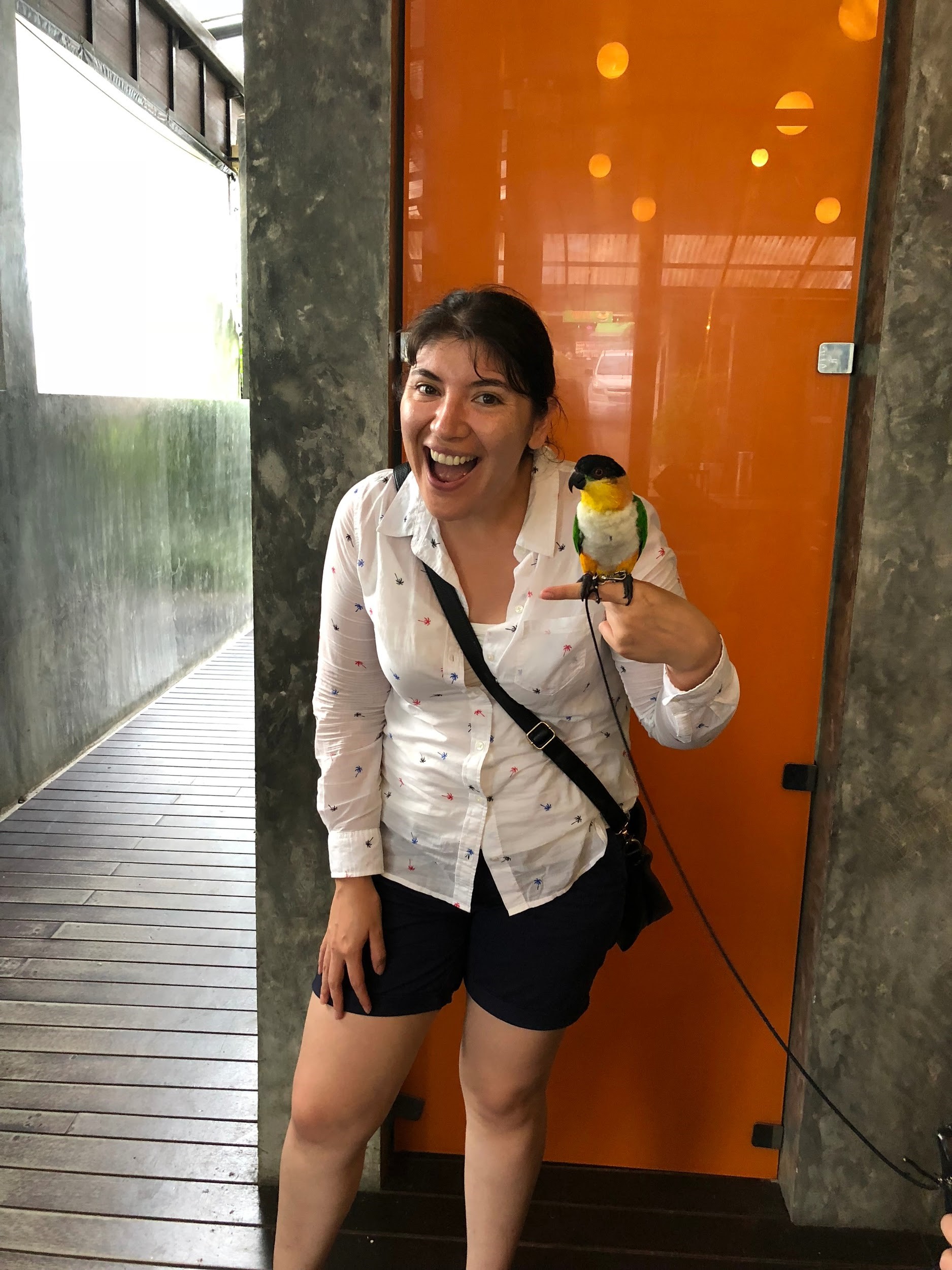 Allow us to introduce Nancy, born and raised in East LA, future financial maven and current full-time badass. Don't let her tough exterior fool you, Nancy is the trip's den mother and will keep us together while making sure we arrive in one piece (tell your mom to thank her in advance). When she decides to occasionally take a break from her leadership roles in every club at Ross, you can find her ripping up the dance floor, living her best life at Frita Batidos, or maxing out that collagen recovery with a fat stack of face masks. Her hobbies include unfailingly hitting up Starbucks before morning class, actually making social impact, crushing crossfit, and being your best friend's real best friend. Excited to add another set of stamps to her overflowing passport, Nancy is looking forward to trying to order palomas in Tbilisi and ensuring we stay in accommodations that fit Plavner's bad and boujee lifestyle.
Grace Kim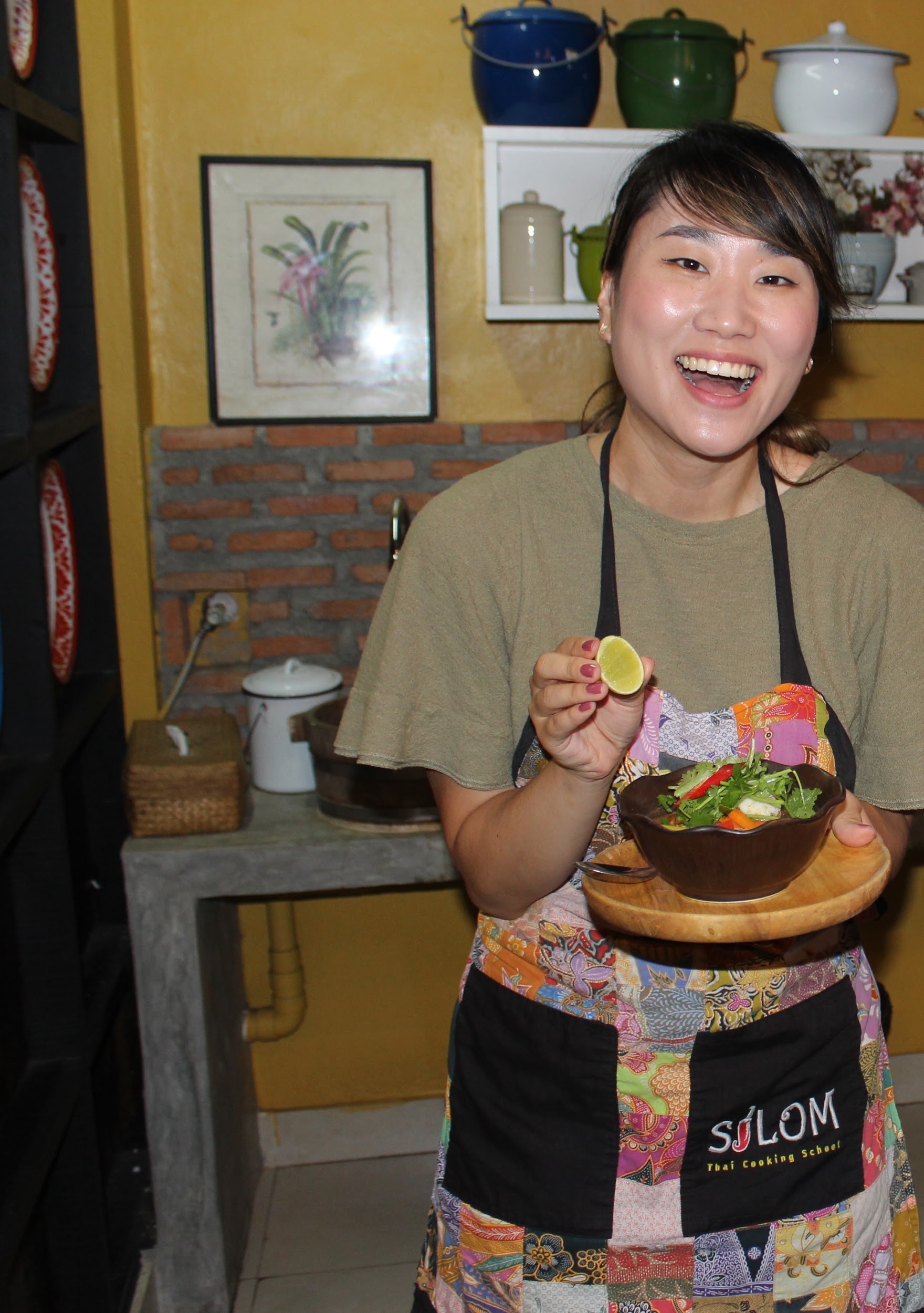 Hailing from the sunny streets of LA, Grace is the most overpreparedly underprepared of your leaders. When she's not getting us to spill our innermost secrets, she's grace-ing (yep) the Ross community with immaculately crafted Instagram posts. Like her spirit animal, the alpaca, she's cute and fluffy on the outside, but packs a mean bite, especially in the frequent case when she tempts her lactose-intolerance with copious amounts of cheese. In addition to looking like a snacc, she whips them up as chief baker of the trip, and will make sure we munch our way through all of the deliciousness the Caucasus has to offer.  When she's not finding her way through a charcuterie board, catch her belting karaoke, living your best life, running all of the diversity events on campus, and being more relevant and well-known than the rest of the other leaders combined. After impressing her fellow leaders by bringing her own snorkel to Thailand, we eagerly await seeing what this innovator brings for the rivers, waterfalls and canyons of the Kutaisi region.
Rob Kasper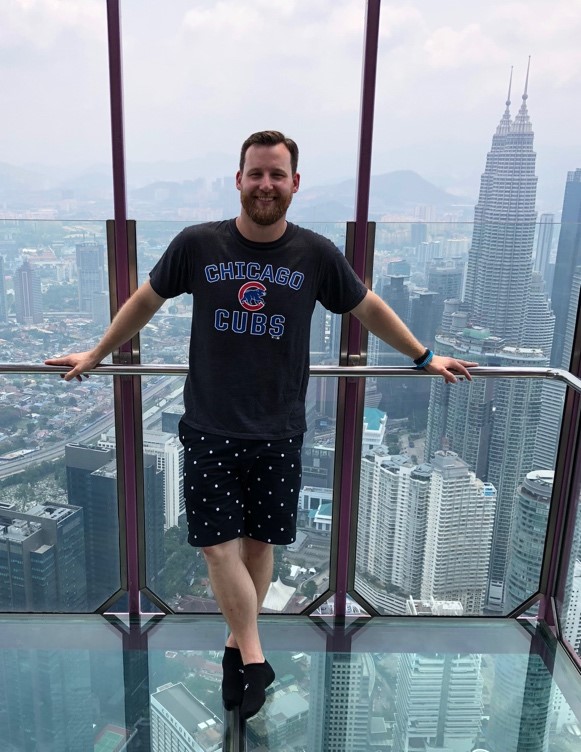 Ron Swanson's long lost cousin, Rob has perfected cheerily grumpy chic during his journey from childhood in the Chicago suburbs to formative adult years in Portland, Oregon. Simultaneously impeccably competent and surprisingly clumsy (ask him about Ann Arbor's sidewalk-clearing policies), Rob will push us to explore the wild side of the Caucasus, ensuring we make the most of a trip halfway around the world. Coming to Ross to trade in his engineer hard hat for a Thailand-custom-tailored consultant blazer, Rob can be found wrecking fools with a dodgeball, pouring you a glass of your new favorite beer, or struggling to get three-day-old glitter out of his beard. Always game for a serious conversation with a side dish of making fun of Sam, Rob will cut through the group's inevitable indecision to get us moving downhill and partially in control.
Alex Plavner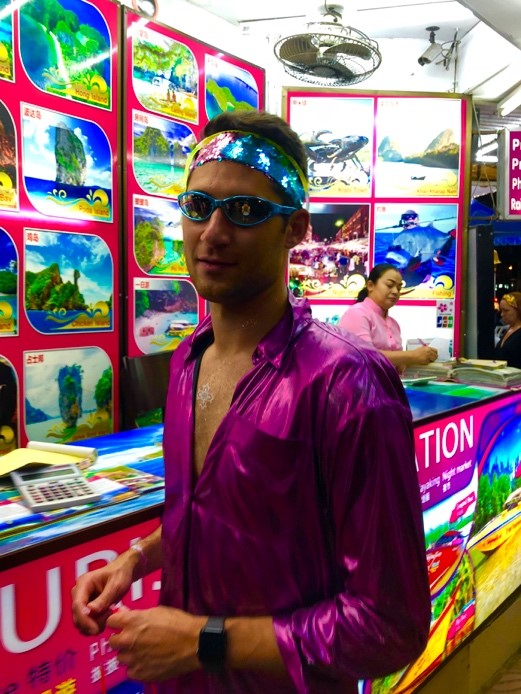 Maryland raised but mystery braised, Plavner will constantly surprise you with both winning plays and out of nowhere dancefloor-induced undone buttons (rarely, but occasionally, also a winning play). After living that #consultantlife, Plavner moved to the midwest to work on his "networking" at Skeeps while preparing to climb the management ranks and stairs to your heart. Quiet and serious by day, you'll eventually be exposed to the goofiness this former lax-pinney rocking, spoon cradler brings to the table –  especially after you've both downed a few too many glasses of Georgian chacha.
Sam Epstein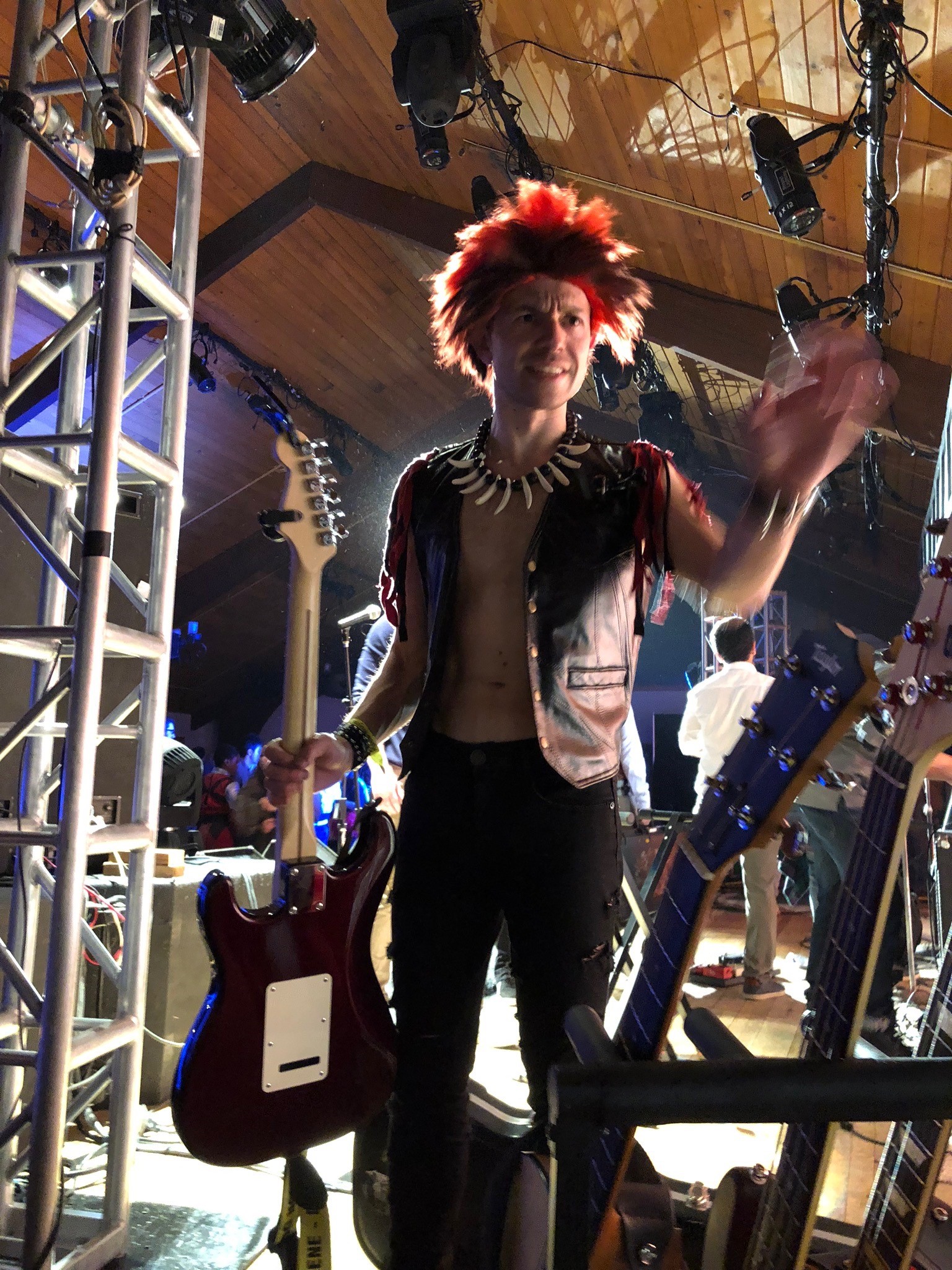 Bi-coastal badboy with some midwest spice, Sam is equally likely to be found traipsing through the wilderness or extolling the virtues of the TJ Maxx candle selection. Ostensibly at Ross to continue a career in healthcare, he's actually in Ann Arbor to play a bunch of instruments in Risky Business and hit his macros. Consistently seen with a glass of Trader Joe's vinho verde in hand, he enjoys throwing subtle jabs at his fellow leaders, being memed to death in GroupMe by Rob, doing anything and everything active outside, and planning out vacations with minimalist spreadsheets. While he may have peaked during his days as ringmaster of the kindergarten circus, don't sleep on his ability to find the best live music in Eastern Europe.