Trip Region: Australia
Country(ies): New Zealand
Partners Trek? No
Trip Cost: $2495
Airfare Estimate: $1700
Nightlife: 5 • Activity: 6

One does not simply choose any MTrek. A mixture of planned activities and choose-your-own-adventure, this trek has something for everyone and welcomes all activity, drink, and food preferences. Get to know your fellow trekkers as you: challenge yourself in the adventure capital of the world, learn about an indigenous culture, cruise down a fjord home to dolphins and penguins, relax in a mud bath, pretend to be a hobbit, and enjoy (or just Instagram) some of the most gorgeous natural landscapes in the world. We're taking you Rossers to New Zealand! And we swears it will be a good time.
Travel Day — Sunday, Aug 18
Arrive into Auckland airport in the morning Meet your Haka Educational Tour Guide at the airport Travel to Waitomo Take a Waitomo Caves Boat Tour to see glow worms in their natural cave system habitat
Day 1 — Monday, Aug 19
Today take on Black Water Rafting where you will abseil, weave, jump, climb and float together through a glow-worm studded subterranean wonderland of the Waitomo Caves Travel to Rotorua Mitai Maori Village Experience & Hangi to immerse the students in Maori Culture.
Day 2 — Tuesday, Aug 20
Spend the morning in the Mud & Sulfur spas at Hell's Gate overlooking the spectacular geothermal scenery Take a guided tour of the famous Hobbiton movie set Travel back to Auckland Enjoy a local orientation of the city with your guide You will have free time in the evening. Wander around the Viaduct harbor or even head up the Skytower for views over the city
Day 3 — Wednesday, Aug 21
This morning, take a scenic guided walk up Mt Eden-Maungawhau, a volcanic cone and the highest natural point in Auckland Travel to the airport Take a domestic flight to Queenstown Transfer from Queenstown Airport into town You Tour Guide will give you a walking orientation of Queenstown Free time in the evening to enjoy the nightlife
Day 4 — Thursday, Aug 22
Take a guided morning walk up one of Queenstown's iconic tracks with your guide Free time in the afternoon for option activities
Day 5 — Friday, Aug 23
You will be picked up early in Queenstown and travel to Manapouri Take a 3 hours cruise of the Doubtful Sound, exploring the beautiful waterways of the Tasman Sea. With nature guides on board you will learn about this incredible environment and view the fantastic wildlife that lives there too Travel back to Queenstown Free time in the evening in Queenstown
Day 6 — Saturday, Aug 24
Free day for optional activities in Queenstown. You could take a jetboat or travel on the Earnslaw Steamboat. Go on local walks or mountain biking, bunjee jumping, skydiving etc. As the adventure capital of New Zealand you have loads of activities to choose from! We recommend booking any tour /activities in advance as they can get booked up.
Day 7 — Sunday, Aug 25
Spend the morning at the Queenstown Gardens jut out into Lake Wakatipu, which provide fantastic views of the town and the mountains. The Gardens are also home to a Disc (Frisbee) golf course where you will split into teams and fight it out on the 18 target courses. Free afternoon for other optional activities, relaxing or some last minute shopping! This evening have dinner as a group to get ready to say Farewell to New Zealand
Departure Day — Monday, Aug 26
Transfer to Queenstown Airport for your flight home
Anthea Fernandes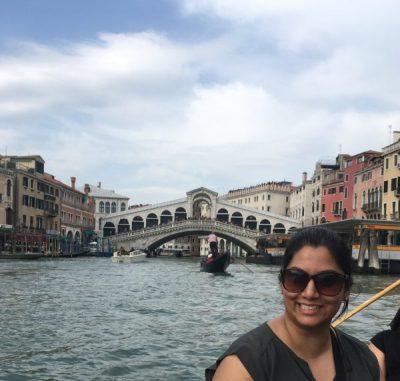 Affectionately called "Mama Bear" on her MTrek last year, Anthea takes delight in simple things. She likes finding new foodie spots, tasting wine, and sitting quietly in nature. Expect her to share random biology facts she retained from her undergraduate degree and to be distracted mid-sentence by animals or anything sparkly. Like Samwise Gamgee, she'll pack lembas bread to share and supplies for pretty much any situation – just don't expect her to carry you up a mountain. Though typically the cautious one in a group, Anthea hopes to convince a few trekkers to do something adventurous with her… but nothing too crazy. Maybe skydiving?
Pooja Kumar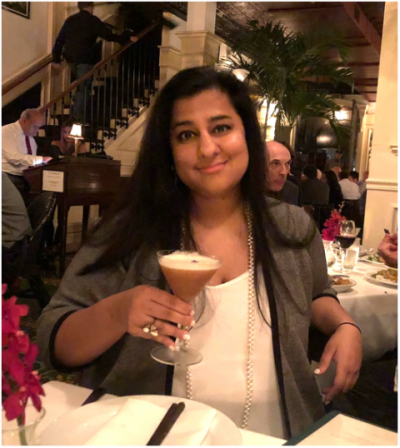 Every adventure needs a calming, chill presence and an excellent negotiator – Pooja takes on both roles naturally. A true third-culture-kid, her time growing up and working across the US, Europe, and Asia gave her a unique perspective of working cross-culturally and a myriad of techniques to conquer the universe. If you're really nice, she might share some tips. Although she hibernates in the winter, Pooja is always down to grab a relaxed drink and talk about anything. Prior to Ross she was a Strategy Consultant at Accenture, working at the intersection of business, environmental sustainability, and social impact. New Zealand has been on her list of places to go for a while and will leave her with one continent left to explore (fun fact: it's not Antarctica).
Paul Mancheski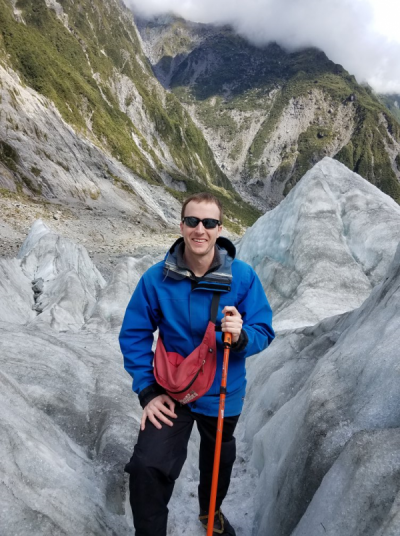 Embarking on his third installment in the New Zealand trilogy, Paul cannot wait to explore more of Middle Earth. He is looking forward to sharing his love of the All Blacks and meat pies, among many things, as we explore the adventure capital of the world and the beautiful wilderness of fiordland. Paul grew up in a sleepy town in Wisconsin and his love of cheese and beer is only matched by his love of travel. His simple ambition in life is to travel as much as possible and win the lottery. Paul can't wait to deliver you a great Mtrek experience and start your year at Michigan off right.
Stephanie Simpson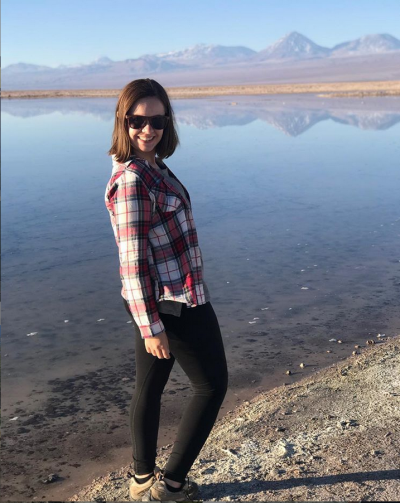 Stephanie is going to check off one of her major bucket list items on this trek – visiting Hobbiton. Expect Lord of the Rings references – and possibly costumes – on this trek. She is also excited to taste the local brews, see some amazing views, and get some good hikes in. Stephanie grew up in Noblesville, Indiana, and was in Technology Consulting in Chicago before matriculating to Ann Arbor. Stephanie went to Chile last year for MTrek with Paul, and is excited to lead with him and her two sectionmates this year as we explore New Zealand!