Trip Region: Southeast Asia
Country(ies): Singapore, Bali
Partners Trek? No
Trip Cost: $2095
Airfare Estimate: $1600
Nightlife: 7 • Activity: 7
Rooftop drinks, a volcanic hike and an island boat cruise? You will experience a little bit of everything on this trek! We'll start the trip in Singapore where we will explore everything this small city has to offer. From food to gardens to Singapore Slings overlooking the world's largest infinity pool, we will do it all. After our time in the big city, we will hop over to Bali to become one with nature. In Bali, we will say hello to some monkeys, hike a volcano for sunrise and cruise around the beach area of Seminyak to find the best cocktails. Throughout the trek, your leaders will share their wisdom and prepare you to crush the first year of Business School. Hop aboard, you don't want to miss this trek!
Travel Day — Saturday, Aug 17
Your B school travel adventures begin today. It is time to live up to the rumors that MBA students take two years off from the real world to travel around the world. Pack your bags, we are headed to Singapore and Bali!
Day 1 — Sunday, Aug 18
Shake off the jetlag, it's time to relive Crazy Rich Asians!! Our adventure begins in Singapore just like Nick and Rachel. We will check into the hotel and head to the Lau Pa Sat food market to try all of the local favs. Our resident Singapore expert, Maddie, will guide us through the market showing us all the food she tried during MAP. Full of satay, we will head back to the hotel to rest up for the next day.
Day 2 — Monday, Aug 19
It's time to hit the town and explore. We will start the day with a local tour through the Civic District, visiting the official mascot of Singapore, Kampong Glam and the Chijmes. The afternoon is free to further explore or just soak up the humidity with an ice cold Singapore Sling. We will end our time in Singapore the same way Crazy Rich Asians does at Marina Bay Sands for dinner. The night will end with bright lights and drinks in the big city at Clarke Quay.
Day 3 — Tuesday, Aug 20
Today we trade modern city buildings for monkeys and rice patties. We are off to Bali! The group will fly together and travel to Ubud, a cultural oasis in the mountains. We will have some free time in the afternoon to visit the monkey forest, take a yoga class or relax by the pool. Once nighttime falls and the monkeys are full of watermelon, it's time for us to explore Ubud. We will enjoy a nice dinner together while we listen to local live music.
Day 4 — Wednesday, Aug 21
Are you ready to see some green? We start our day with a visit to the Tegalalang Rice terraces where the insta content overload begins. Afterwards we will visit Tirta Empul, a Hindu Balinese water temple famous for its holy spring water. All of the sightseeing will leave us famished so it will be time to eat. Well... first let's learn how to cook. A local chef will teach us about the food in Bali and then we will prepare a delicious dinner for ourselves. We will end the day with full bellies and phones full of insta pics.
Day 5 — Thursday, Aug 22
Sadly it is time to leave Ubud but the adventure continues. On the way out of town, we will make one last stop at Ubud Palace to learn about the history of the area and the royal family. We will then make our way higher into the mountains to a fishing village on the edge of Lake Batur. This will be our base camp for our summit of Mt. Batur tomorrow. Get some rest, it's an early one.
Day 6 — Friday, Aug 23
Rise and shine friends. Have you ever seen the sunrise on top of a volcano? Well today's the day...we summit Mt. Batur! Not only will your efforts be rewarded with an amazing view but our reward for descending the volcano is hot springs. We will soak in the views while our muscles rejuvenate. Once we are fully relaxed, it will be time to move on to the beach and head to Seminyak. We will have seen the sunrise today so why not the sunset too? The day will end with drinks during sunset at Potato Head Beach Club.
Day 7 — Saturday, Aug 24
It's been a busy few days so why not soak up some sun at the beach? Today is a day of leisure for everyone. For those of you who can't sit still... don't worry we have lots of optional activities. Surfing? Yoga? Or perhaps a VW Cocktail Safari Adventure?
Day 8 — Sunday, Aug 25
After a relaxing day (or not so relaxing), it's time for the grand finale. It's boat day! We cruise to Nusa Lembongan Island to explore new beaches, snorkel and swim. We will enjoy a local BBQ lunch at a poolside cabana and sip on cocktails. Enjoy an afternoon nap in the hammocks before setting sail back to Seminyak. It's our last night so we will keep the party going and have one last night out together.
Departure Day — Monday, Aug 26
After a sweet goodbye over breakfast, we head to the airport to return to AA. Enjoy that long flight before the real world sets in. But don't worry too much...you will always have your trusty MBA2s to help you get through your first year!
Mercedes Alvarez
Let's be real, to know Mercedes is to love Mercedes.
Originally hailing from the Chi, Mercedes is a light to all. A true symbol of style and grace, Mercedes is a fashionista with unique flair. You can frequently catch her at pilates class or at the farmer's market.
A Double Wolverine , she is PASSIONATE about Michigan football ( it gets a little scary during the games) and is an ice cream fanatic.
Trekking with Mercedes you should expect to be infected with her contagious calm and caring demeanor.
Naja Edwards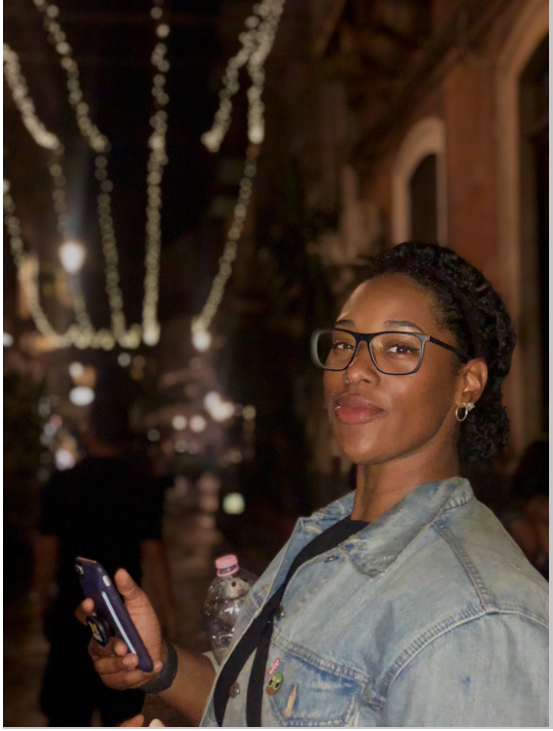 A rocket scientist engineer Chicagoan turned West Coast transplant, there is truly nothing Naja cannot accomplish. She is (Section 2 and MBA Class) president and expert on all things fitness and music, ask her about how her favorite motivational playlists and how to make the most of Taco Tuesday's at Cantina. Her perseverance and hard work is matched only by her ability to laugh (until crying) at the little things in life.
Ask her about life in LA vs Seattle, what it's like to transition from hardcore engineering to business school, and adrenaline spiking activities like diving into secret lagoons in Samoa (like the island from Moana).
Hatu Kanu
Hatu. He is style. He is grace. He's the only male trek leader in this place.
Just a simple Nigerian boy from Raleigh, North Carolina (big UNC fan) who navigated the harsh winters in Ithaca as an undergrad, and the sweltering NYC summers (and rooftop bars) as a young professional. A leader at Ross in both formal (Black Business Students Association – Social Chair and Student Action Committee Cross School Engagement Chair) and informal settings, Hatu knows how to light up a room with his sparkling personality and infectious laugh. Dynamic on the dance floor and in his fashion sense, Hatu will, no doubt be the trek leader to get the party started every night.
Feel free to ask Hatu about what it's like transitioning from New York to Ann Arbor, recruiting for tech and startups, and the best place to get a haircut in Ann Arbor 😊.
Maddie Tolmie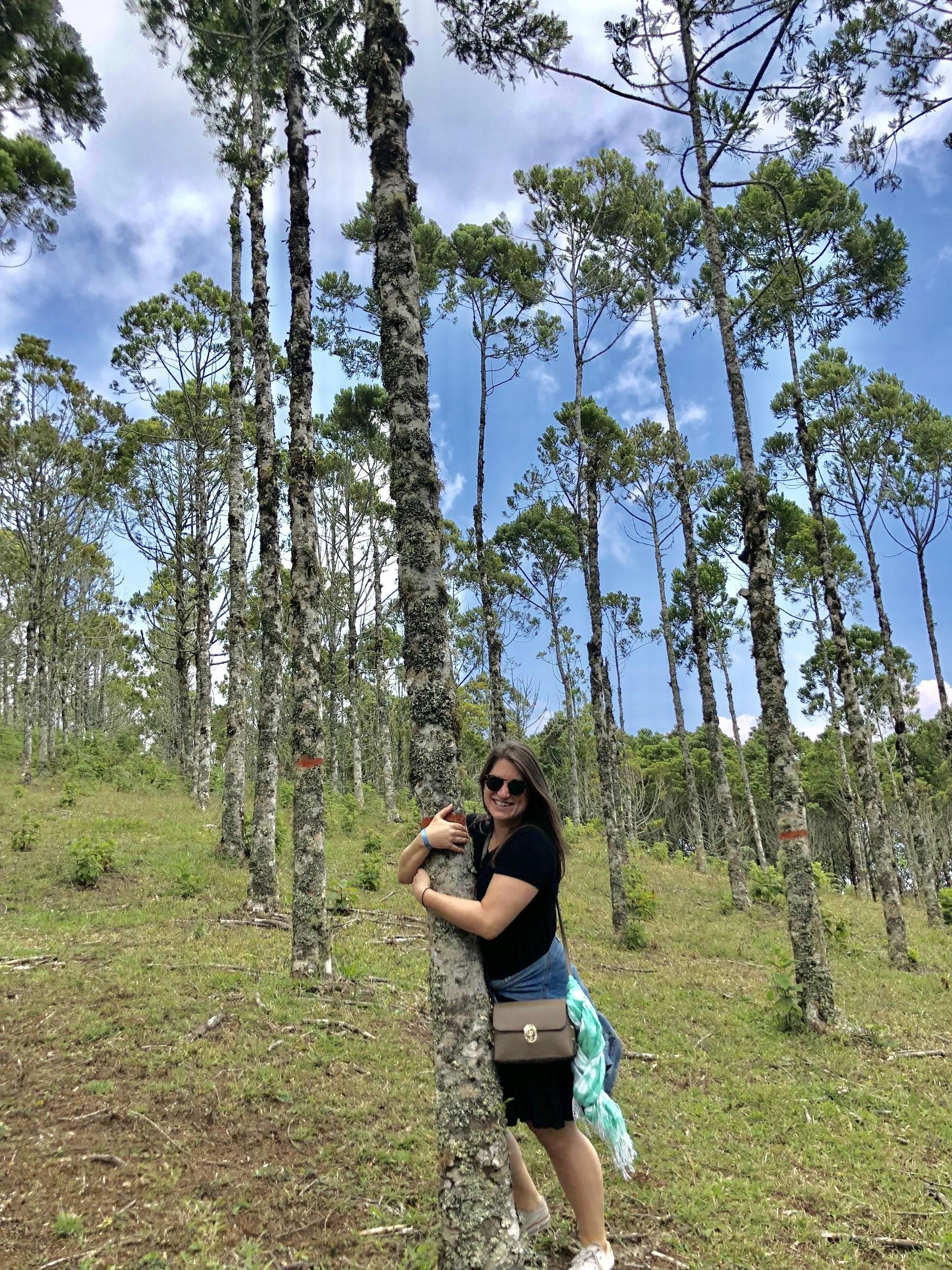 Maddie is full of energy and laughter. She will always have a question for you and she may show you some videos of her little nephew but trust us it's worth it, he's adorable! Maddie comes from a background of teaching and social impact consulting. She's ready to teach you how to make a career switch after she successfully navigated landing a CPG brand management internship. She spent her MAP project in Singapore with a specialty focus on finding the best food and drink with the most amazing views of the city. Maddie is here to help and will make sure you have a fun time along the way!
Reema Shihadeh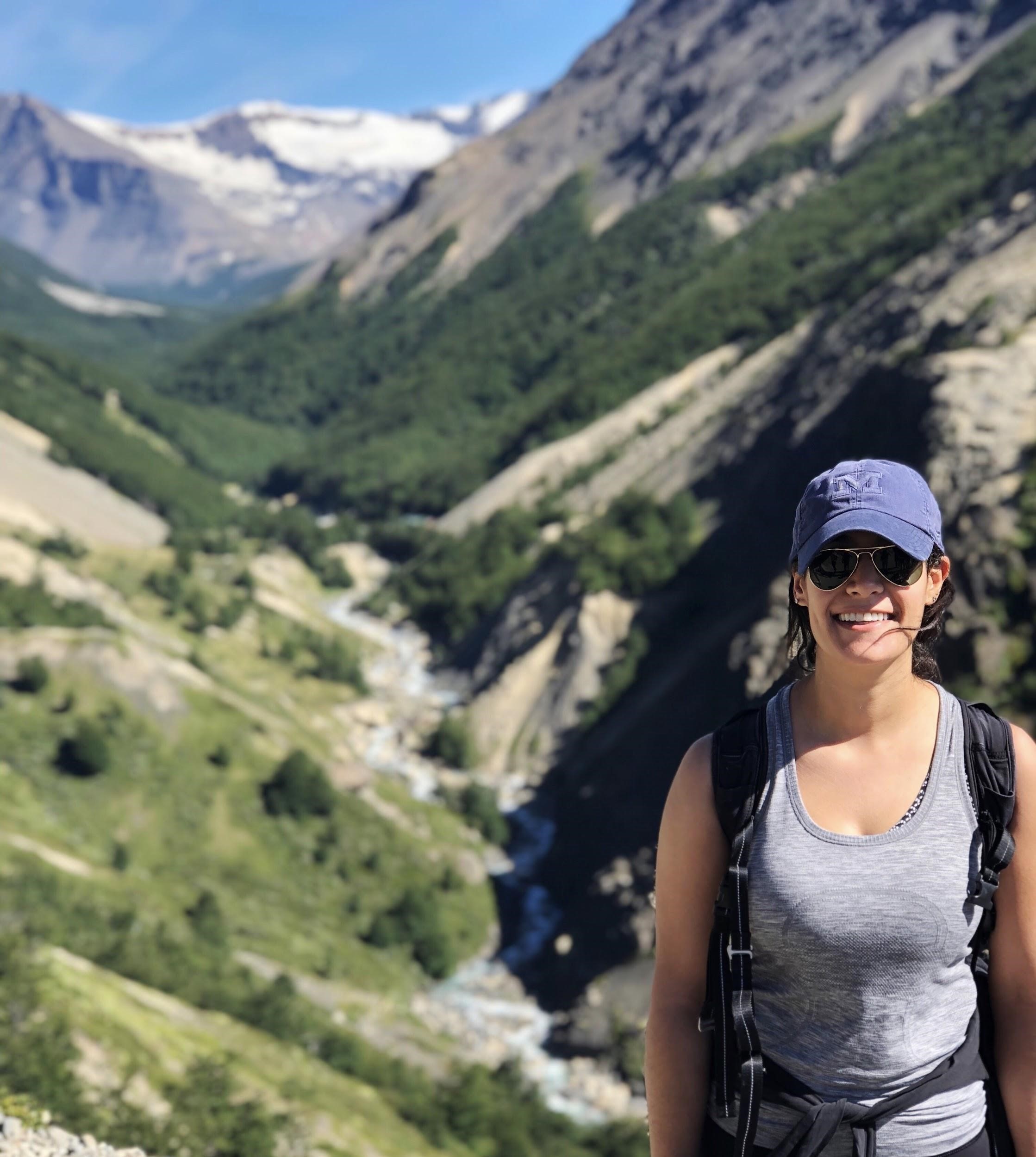 This Windy City native is truly a jack of all trades. You can find her most mornings racking up splat points at the local Orange Theory, even after a big night out. She's up on all the latest fashion trends (seriously, you should see her sneaker collection). And she knows how to capture hundreds of insta likes with just one filtered photo, a helpful skill we will all learn to love during our magical trek through Bali-land. #Content. Reema will be heading back home to Chicago this summer to work in marketing at the little chain we all love so dearly—McDonald's.
On this trek, you will likely find Reema navigating the local food hot spots by day and hitting the dance floor with her new K-Pop dance moves by night (thanks MAP office for sending her off to K-Pop bootcamp in Korea for 2 weeks!).
Jill Crowley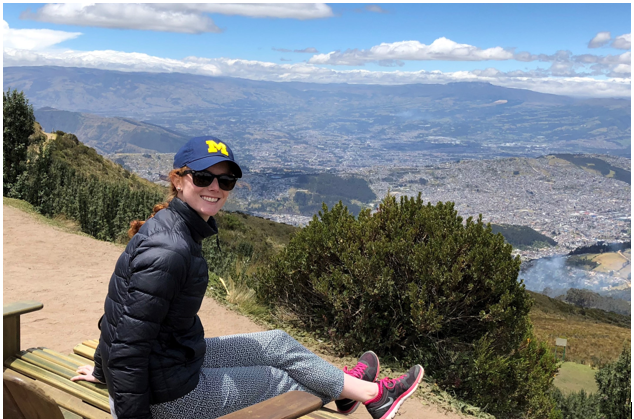 Jill, otherwise known as Brave (look at those gorg red locks!!), is the fastest MBA in the class of 2020. Yes, you read that right, FASTEST!! She may appear sweet and adorable on the outside but don't be fooled, she's tough as nails. She keeps Reema and Maddie in check, ensuring they don't eat too much Cottage Inn pizza or make overall poor life decisions. She's our mama bear that will both make you laugh and have your back. On another note, Jill is brilliant and can answer any fund related questions you have (she made it to the finals for the Michigan Investment Challenge!) so bring em on. She's an expert in all things marketing recruiting as well, and will be spending the summer in Chicago at Discover!