Trip Region: Sub-Saharan Africa
Country(ies): Tanzania (Zanzibar)
Partners Trek? No
Trip Cost: $2700
Airfare Estimate: $1500
Nightlife: 5 • Activity: 8
Waka waka – it's time for Africa! This trip has it all: animal butts, dik-diks, and amazing tinder photo opps of you getting chased by a hippo. You want adventure, check. You want nature, check. You're open to eating a freshly killed goat roasted over an open fire in the middle of the Serengeti, check.  Do you prefer the mountains or beaches? Doesn't matter we'll give you both. I bet we even learn what tik-tok is by then and go viral.
You smell that? That's cinnamon from Zanzibar's spice farms. After this trip, you'll be able to tell your classmates what a cinnamon tree looks like. You can brag about the bad and boujee white-sand beaches you visited, show photos from inside the world's largest inactive, intact and unfilled volcanic caldera (what?), and regale how you hiked (next to) Mt. Kilimanjaro. Together we'll learn to pronounce Ngorongoro while choosing the best dik-dik pics. We'll watch sunsets while indulging in some of the finest wines and delectable beers that Tanzania has to offer. If you are looking for an adventure where you can get the adrenaline pumping, turn-up, but still have time to relax, we got you covered.
At the end, you'll have a whole new group of besties and a whole lot of photos. Let's be real–this group is going to be your first group of friends at Ross, and we'd be LIONing if we didn't say anyone who's adventurous enough to come on this MTrek is going to be pretty awesome. Everything else is irrELEPHANT. If you are still on the fence, ask yourself – RHIN-ot?
Travel Day — Saturday, Aug 15
After a summer of preparing for the best two (maybe more, you don't know yet) years of your lives and your fearless trek leaders wrapping up internships after burning the midnight oil all summer, your Ross journey officially begins as we fly to Kilimanjaro International Airport. The flight is...well, long. So, be sure to pack snacks to keep yourself entertained and plenty of snacks so you don't get hangry.
Day 1 — Sunday, Aug 16
Jambo! Welcome to Arusha, Tanzania. Today we all will settle into the boutique hotel and spa and engage in some serious group bonding (read: eat, drink and play ridiculous question games from your trek leaders). While waiting for everyone to arrive, tree planting or village walking tours may also occur (coffee will 100% occur as we all get over jet-lag and get ready for an adventure of a lifetime).
Day 2 — Monday, Aug 17
Rise and shiiiiiiine (cue Kylie Jenner). In the morning, we will embark on a short drive to the base of Mt. Kilimanjaro! This will prepare you for your imminent Management & Organization class simulation--except that we won't be hiking to any base camps and won't have to worry about carrying extra oxygen. Instead, we will enjoy a half-day hike through the rain forest to visit Maundi Crater and the Mandara escarpment. Prepare yourself for some awesome views and the chance to spot colobus monkeys in their natural habitat.
Day 3 — Tuesday, Aug 18
Dreaming of that African safari gram? Today is the day those dreams become reality as we embark on a game drive towards Serengeti National park via the beautiful high lying farmland of Karatu and the Ngorongoro Conservation Area. There will be plenty to see on the way and plenty of icebreakers to get to know your new besties. Cat-naps on the ride over are optional before we settle into our "glamping" at the Serengeti Camp (facilities available, no trowels required).
Day 4 — Wednesday, Aug 19
Get up before the sun and head out while the animals are the most active. Put on your full safari get-up (cargo pants and animal print highly encouraged) for the photo op of a lifetime. James will be prepared with his mini tripod and scope out the best lighting and angles for everyone. We'll return back to camp for brunch and will spend the warmer part of the day relaxing. We will do another game drive at dusk, and spend the night bonding over a fire and games.
Day 5 — Thursday, Aug 20
Rise with the sun, or perhaps with some sunrise yoga taught by your two fabulous trek leaders Sonja and Jane. Today, we will leave the Serengeti and head to Mto wa Mbu via THE CRATER. The world-renowned Ngoro Ngoro Crater is widely regarded as a microcosm of natural habitats in Africa and often touted as a veritable Garden of Eden. Within this crater lies so many types of ecosystem, including riverine forests, open plains, freshwater and alkaline lakes. The scenery is spectacular as you descend almost 600 meters down to the crater floor. Animals within the Ngoro Ngoro Crater are less shy of people and safari vehicles, so it's easier to see them up close. We'll end the day at Mto wa Mbu, a delightfully small village that will give us a snapshot of small-town African life, situated well off the tourist trail.
Day 6 — Friday, Aug 21
Today we will immerse ourselves with the local community--a highlight for many of your trek leaders in Egypt last year. We will visit another village for a guided stroll around the farming areas, milling machine, and local homes and farmlands. We will also have the opportunity to prepare a Swahili lunch with the locals and to taste the culture! After lunch, we will drive to Arusha for the night before heading to Zanzibar!
Day 7 — Saturday, Aug 22
Today we will fly to the 'Spice Island' of Zanzibar where things are certain to get spicy! Imagine idyllic beaches, winding cobblestone alleyways, traditional dhows sailing the coast, fragrant bazaars, and delicious cocktails. Our bungalows on the North coast are right on the beautiful white-sand beaches. We might take a tour of the spice plantations, or we might drink and eat CAKE BY THE OCEAN, or we might have a [full or not] MOON PARTY.
Day 8 — Sunday, Aug 23
Our last full day will be a leisure day to relax with your new best friends. Choose from activities like snorkeling, feasting on local seafood, chilling on the beach, or exploring more of the island.
Departure Day — Monday, Aug 24
After breakfast, we will proceed to Stone Town for the end of our adventure and travel back to the US.
Sonja "The Lioness" Manning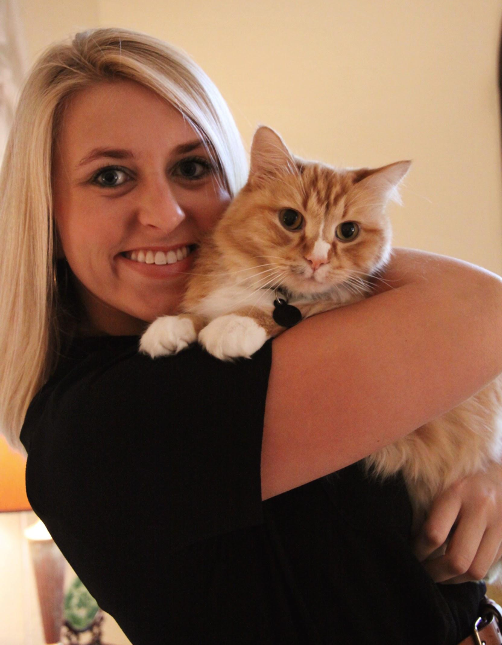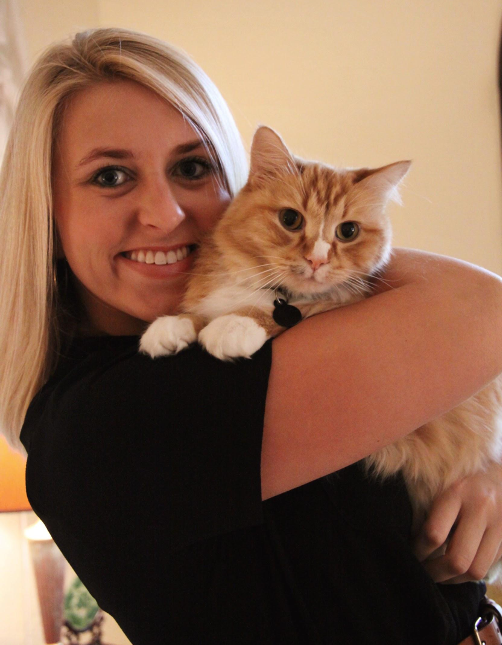 Hailing from beautiful Minneapolis, Sonja will most certainly have withdrawal symptoms from being 7,960 miles away from her Peloton; the group will be providing her the same support she receives from her Peloton instructors, "Let's be legendary today", "You do you boo" or "This is your life not a dress rehearsal." Once over her withdrawals, she'll tell you all about her role as President of Bachelor Nation at Ross or how she participated in a rose ceremony at one of the 7 wonders of the world (minus the rose). In a previous life, Sonja was a consultant and has been known to travel the world searching for adventure. She befriends everyone immediately and will get you playing Rose-Bud-Thorn before you know it. One time she frowned, just to try it. A natural soul knowledge seeker, she will probably know you better than you have known yourself all your life. At Ross, Sonja founded and is the "madame president" of a professional club called FitX that is focused on the health & wellness industry (her personal and professional passion), a +Lab fellow, member of the Zell Lurie Commercialization Fund, and of course, the Cycling Club (she's VP of Team Spirit, no one is surprised)..
Beach or mountains? Beach (I'm from the land of 10,000 lakes)
If I could only have three things on a deserted island it would be: A big comfy pillow, Alexa, and my running shoes
If I had an extra hour in the day I would: Read more
Dan "Zebra Tail" Marchini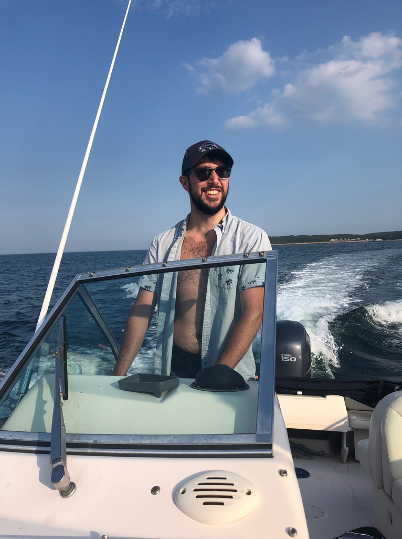 Dan is a mystery. This recovering consultant and former 4th grade teacher hailing from the mighty shores of Lake Erie hasn't lived in the same place for more than a year since leaving home. He needs wide open spaces, room to make his big mistakes, he needs new faces, and he knows the high stakes of travelling with a bunch of MBAs (Dixie Chicks anyone?). He doesn't like the Dixie Chicks but loves the Popeyes spicy chicken sandwich. Luckily, he's been to Tanzania before and has "contacts" in East Africa so if our guide gets eaten by a hippo, we'll need him to get us hoMe. Back in Ann Arbor, Dan leads the Entrepreneurship and Venture Club (EVC) and relaxes with a nice bourbon as the VP of the Whiskey Club. Post Ross he's looking to join a micro-mobility startup and convince everyone to ride scooters everywhere. Dan is often the jokester of the group, but don't be offended if the jokes go over your head. He has a story about everything and will throw out random facts on mundane topics. Despite his mysteriousness, he is curious about everyone, asks a lot of questions, and can't wait to meet the next class of MBAs.
Beach or mountains? Por que no los dos?!
If I could only have three things on a deserted island it would be. A boat, a fully stocked fridge, and Sonja's Peloton (increases the probability of rescue)
If I had an extra hour in the day I would: Pick-up Kiting
Dushyanth "Tourist in a Dream" Nutulapati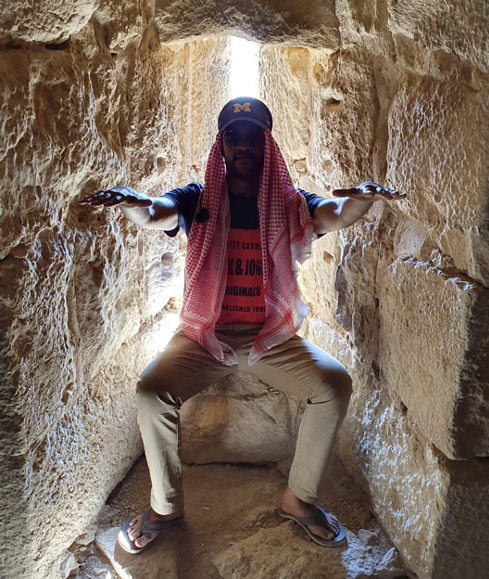 Dushyanth aka "Dushaant" aka "Willie" is known for conquering fears (read: water!) on Mtrek last year, if some part of the trip is outside your comfort zone Dushyanth will guide you through it. On a related note, he now goes snorkeling regularly in the Huron River (okay, maybe not, but he did snorkel over a 328ft deep hole in the Red Sea). He will be the instaclick partner you deserve but not what you need! He's also a great cook and will whip up an Indian dish (hails from biryani land of Hyderabad) for you back at Ross if you're nice or teach you some Bollywood "thumkas" to rock it at Diwali. He's climbed all the tallest trees on campus and often carries cheap paperback novels in his back pocket. Dushyanth is spending his summer at Visa (everywhere you want to be, ya feel?) and when he returns to campus he will continue rocking it as Indian Subcontinent Business Association PRESIDENT and member of the Zell Lurie Commercialization Fund.
Beach or mountains? Mountains!
If I could only have three things on a deserted island it would be: Biryani, Seinfeld and Sunshine
If I had an extra hour in the day I would: Learn Dance styles
Tom "Hakuna Matata" Swift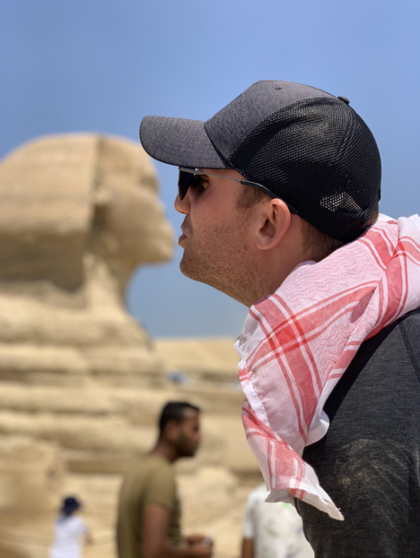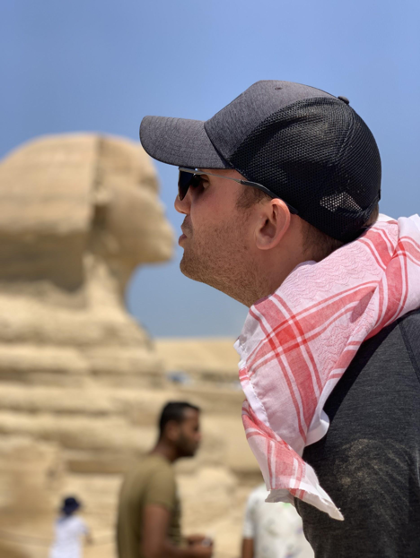 Tom or "Tommy" as his mom calls him, has lived all across the US and even in Canada. He is our most chill and go-with-the-flow traveler. He is also the most likely to accidentally get married at a world wonder… he's looking for love and will swoon you with his one-liners. Until then, you'll find him travelling around the world looking for his new favorite cuisine and learning to make the local dishes. If you're lucky, you'll find him serving up some of the best food you've ever had. As VP of Events for the Gourmet Club he'll be setting up the not-to-miss foodie adventures around Ann Arbor (though he's our only MTrek leader who is not a president #slacker). Prior to Ross, Tom was based in New York City working for a global FinTech company and travelled around the world to work on acquisitions. This summer he'll be consulting for Accenture Strategy in Chicago and is looking forward to getting status again with the airlines.
Beach or mountains? In the summer, mountains. In the winter, also mountains.
If I could only have three things on a deserted island it would be: Kindle, gummy bears, and a hammock to hang from the palm trees
If I had an extra hour in the day I would: Learn more about wine
James "Lion's and Tigers and James, Oh MY!" Teague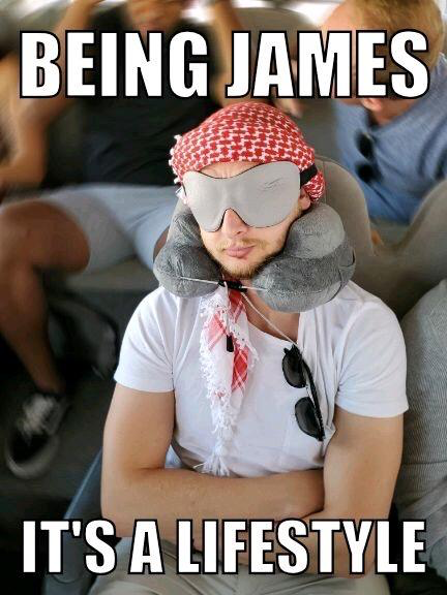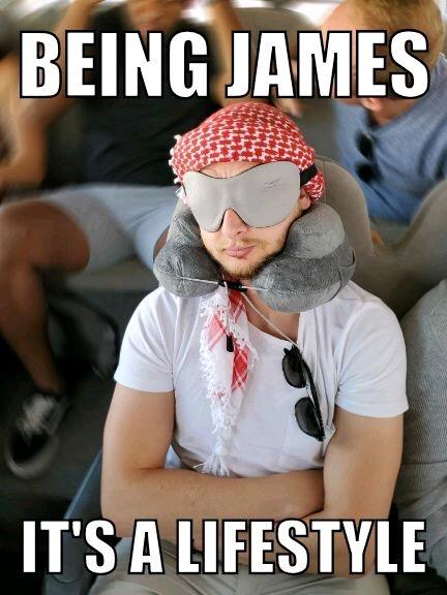 James might just be the most quotable man at Ross casually dropping random info like when he was at the retirement party for the Estonian Ambassador, swimming across an international border or going to the Tony Awards…twice. He's the Instagram bf you wish you had, knowing exactly how to get the best photo. He's always shining in his white shirts, he is that Barney Stinson, who always gets the best photos. He's also been known to wake up after a drunk night not in the wrong house, or on the wrong couch, but in the wrong country! Dan voted him most likely to wander off in high school, which is funny since they didn't know each other in high school. He has leadership roles on boards with literally no profesional element to them (ski, outdoor, cycling…) and loves coffee. PowerPoint is how he meditates.
Beach or mountains? Mountains
If I could only have three things on a deserted island it would be. Steak, Wine, San Pellegrino
If I had an extra hour in the day I would: Cook
Jane "Namaste" Xie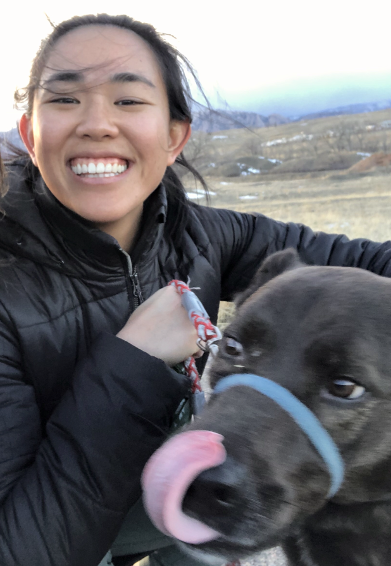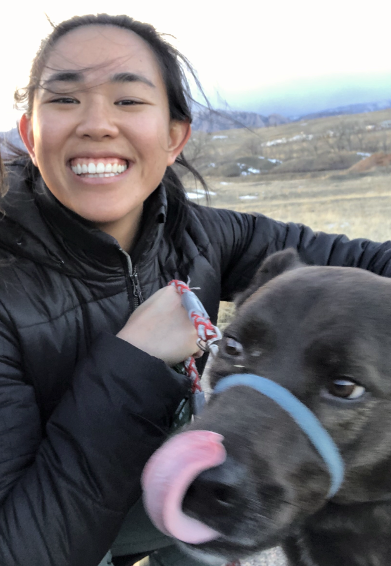 Jane, or as her dad calls her Jane, is an eccentric Erber who tends to the crunchy side of life since she grew up amongst the hippies in Boulder, CO. She'll probably tell you all about the soil quality of the Ngorongoro crater and give you a lesson on sustainable farming in Maasai villages. She's the queen of Irish Goodbyes, but she promises not to leave anyone in the Serengeti, unless you deserve it. She's most excited for glamping because last time she glamped it was amongst the youth at Coachella and is looking for better campmates. This certified yoga instructor will keep us fit through chair yoga sessions, sunrise breathing exercises, and afternoon sculpting sessions. Jane is also a recovering consultant (Accenture) and will be spending the summer at General Mills eating Reese's Puffs. Don't mind her if she lands in Arusha smelling like a snack.
Beach or mountains?
Mountains (duh)
If I could only have three things on a deserted island it would be:
Survival kit, Kindle, Trader Joe's (doesn't need to be staffed, just stocked)
If I had an extra hour in the day I would:
Sleep a full 8 hours