Trip Region: Southeast Asia
Country(ies): Malaysia and Vietnam
Partners Trek? No
Cost: $1450
Airfare Estimate: $1050
Structure: • Lodging: • Nightlife: 8 • Activity: 7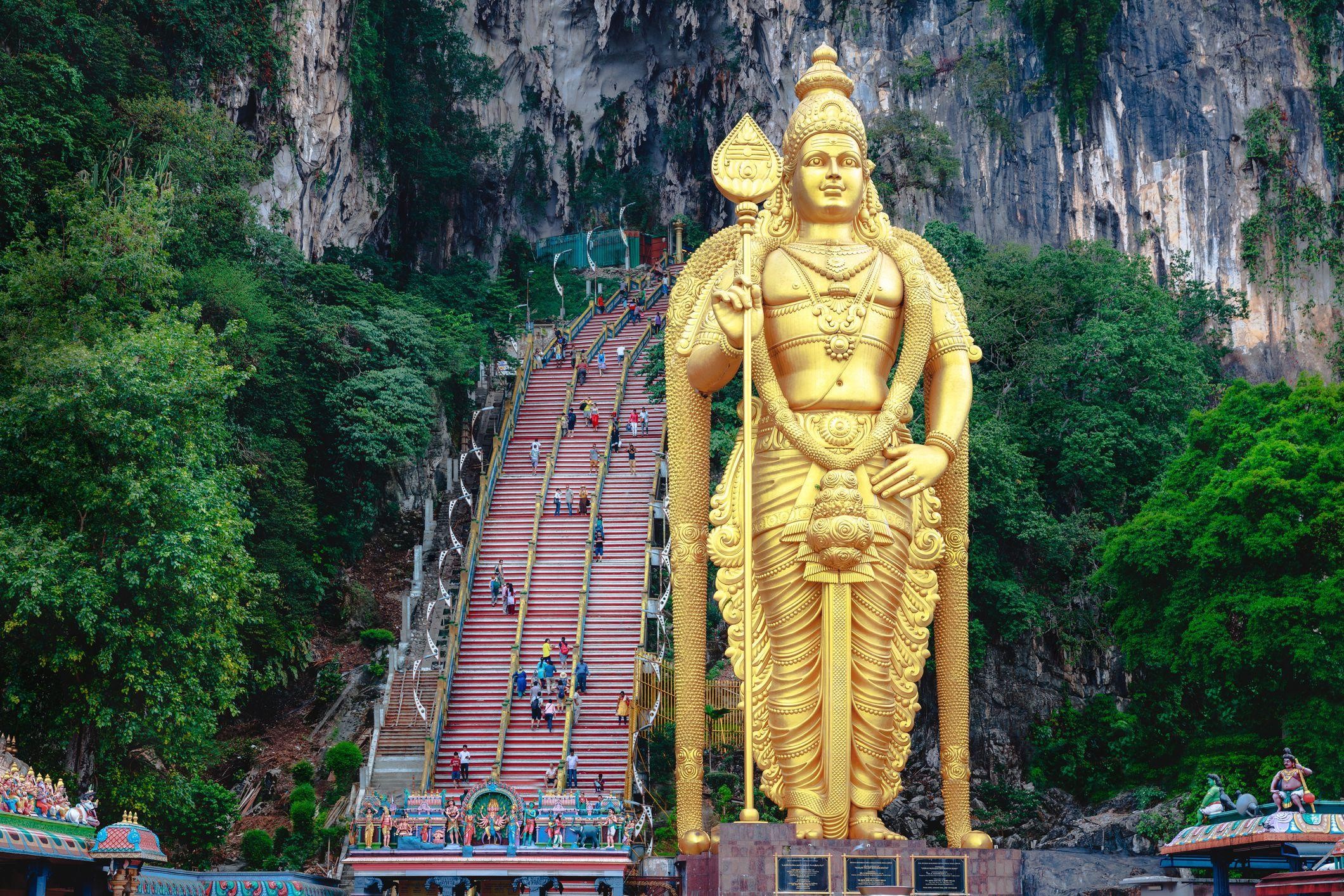 Some Treks will say they have it all – beaches, cities, boats, amazing leaders, parties, clubs, animals, fine dining – but Here Pho a Good Time not a Dong Time is pho-real. Blending the perfect mix of adventure, cultural immersion, and treating ourselves to the finest dining and drinks that South East Asia has to offer, you'll be ready to fight to the death that you were on the best MTrek. We kick off the adventure in Kuala Lumpur, Malaysia where you'll get to know your fellow trekkers and leaders as we fight off jet lag with ice breakers and stupid drinking games. We'll spend the next two days enjoying the surrounding natural beauty(and elephants) by day and exploring the city at night –  did someone say rooftop bar? Next, we jet over to Hanoi Vietnam and proceed to kick off the contest for who can create the best "pho" pun and eat the most bahn mi sandwiches. Next it's on the Halong Bay, a UNESCO world heritage site where we can capture all the #content, because what's the point of B-school if you can't post about all of the sick travel, also the MTrek instagram contest is pho-king intense. We will spend the night cruising among the limestone islets and emerald waters, then head back to dryland for a beach day. Finally, we head back to Hanoi for more #culture and #content such as night markets, water puppets, and tour the Ho Chi Minh complex. During all of this you will be learning your fellow Trekkers deepest darkest secrets, and forming bonds that will have you calling Mom to say you're skipping Thanksgiving to hang with your new, cooler, fam. MTrek is a once – well twice, but who's counting – in a lifetime experience, make sure you spend it with raddest Trek leaders and MBA1s around and remember you're at Ross for a good time, not a long time.
Estimated trek cost includes all activities mentioned on the itinerary, and nearly all meals and bar tabs.
Day 1 — Saturday, Aug 17
Congratulations! you survived orientation, the crisis challenge, and flying half-way around the world. It's our first evening in Kuala Lumpur, you will meet your other Trekkers and best leaders this side of the Pacific for an intro dinner and group icebreakers (we swear it will be fun)
Day 2 — Sunday, Aug 18
Rise and shine our little chickadees, it's time to begin exploring. We start by delving deep into the history of pewter at Royal Selangor Pewter factory and visit the limestone Hindu temple of Batu Caves. Then we head toward the coast to see the straits of Malacca and hang out with the monkeys that call the area home. Finally, we proceed to Kuala Selangor for a sumptuous seafood dinner and cruise the Selangor River and see the fireflies that line the banks at night. For any brave souls, Charlie will be leading the first night out where we will see who is in it to win it.
Day 3 — Monday, Aug 19
Big day! We head to Kuala Gandah National Elephant Conservation Centre to spend a day with these giants of the rainforest. We will learn how the elephants are rescued and rehabilitated in their natural habitat and get close enough to touch and maybe even give them a bath (not to mention that new tinder profile photo). We then return to Kuala Lumpur to freshen up before our night walk tour. On the night walk tour we will, explore the city and some of its famous landmarks like the Petronas Towers. Later we will hit a rooftop bar and have dinner before we have our first big party night of the trip.
Day 4 — Tuesday, Aug 20
Travel Day! Up and at 'em Rossers time to ship out to Vietnam. We will arrive to Hanoi late afternoon, with time to settle in before we go out for one of our Theme Nights!!!
Day 5 — Wednesday, Aug 21
We're back on the road again as we travel to Halong Bay a Unesco World Heritage site. The bay is a breathtaking secluded harbor with some 2,000 limestone islands jutting out of the waters of the Bac Bo Gulf. We will board our boat and cruise among the dramatic limestone peaks. There's an opportunity to swim in the famous Vietnam East Sea and explore caves filled with stunning stalactites and stalagmites. Spend a peaceful night on board, beneath a sky alive with stars. This is going to be a great chance to capture all the Insta #content your heart desires.
Day 6 — Thursday, Aug 22
We will spend the morning on a sunrise cruise of Halong Bay, then transfer to dry land where we will check-in to our hotel for the night. In the afternoon, we will hike Bai Tho Mountain overlooking Halong Bay, so be ready for more #content and fun activities planned by your fearless leaders.
Day 7 — Friday, Aug 23
Beach Day! We start the day off working on our tans at Bai Chay Beach, Charlie will for sure be suns out guns out. Afterwards we head back to Hanoi. Tonight we explore Hanoi's old quarter famous for its night food stalls and night market. Bonus points for the Trekker who eats the weirdest street meat.
Day 8 — Saturday, Aug 24
This morning we will go on a half day tour of Hanoi. We will go tol be Tran Quoc Pagoda, the oldest Buddhist temple in Hanoi. From there, we will go to Van Mieu – The Temple of Literature – the first Vietnamese University, founded in 11th century by the Emperor Ly Thai Tong. Afterwards we will make our way local market and enjoy a typical lunch. Finally, we will visit the Ho Chi Minh Complex. In the evening, we go to a water puppet show - YouTube it, looks wild. At night we are doing our last Theme night and hitting the club to see who is the best dancer of the Trek.
Day 9 — Sunday, Aug 25
Final day of touring. We will be going Cycling along the banks of the Red River exploring one of the largest deltas of Vietnam, where traditional villages have been for hundreds of years. At night we will have a final feast to celebrate the trip against which all others will be judged and hit a karaoke bar for one final night of memories
Day 10 — Monday, Aug 26
All great things must come to an end, Trekkers depart back to Ann Arbor for the start of Fall A and the joy of Core. Don't be sad because you're going back with your 15 new best friends, and a year of reunions and stupid inside jokes.