Trip Region: Central America
Country(ies): Panama, Guatemala
Partners Trek? No
Trip Cost: $1789
Airfare Estimate: $700
Nightlife: 7 • Activity: 7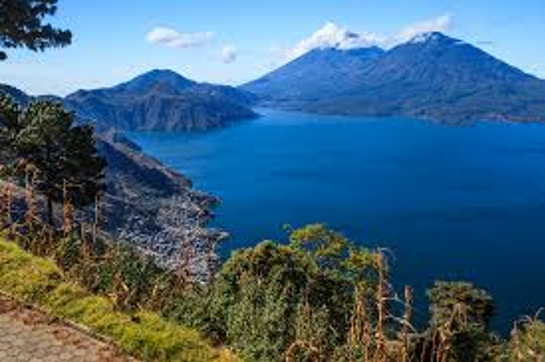 In the spirit of Panic at the Disco's 2018 hit, this trip is going to be a celebration of making it through orientation and to the beginning of your MBA experience!
Delicious food, beautiful sights, funky nightlife… this trek will have it all. Whether you are looking for adventure, time at the beach, or all of the above — pack your sunglasses and tanks because you're going to Central America. Be sure to expect relentless positivity, "wisdom" about the first year at Ross, and awesome photography skills from your trek leaders.
There will definitely be theme nights (think Hawaiin shirts and all white linen) plus probably too many icebreaker games!
Travel Day — Sunday, Aug 16
We will take advantage of traveling within the same time zone and use the evening to explore our first destination, historic Panama City. Transit to the accommodation, dinner, and drinks after will include games and activities to help us get to know each other.
Day 1 — Monday, Aug 17
Panama City is right on the coast, so we are going to leverage the efficiencies of this prime location with a WHOLE DAY of boating and beach time. The theme: head-to-toe white linens. Forgot to pack yours? You can't get on the boat! (Just kidding.) The detailed agenda will feature sightseeing, sun bathing, lunch, and water activities.
Day 2 — Tuesday, Aug 18
We'll begin with a quick walking tour of beautiful Old Panama City. After snapping some insta-worthy pics and becoming better acquainted with the area, we will certainly be hungry. Our stomachs will thank us for the next activity, a cooking class to learn about the local cuisine and culinary traditions. Yum! Believe it or not this is our last night in Panama, so we'll be sure to enjoy drinks/nightlife afterwards.
Day 3 — Wednesday, Aug 19
Goodbye Panama, hello Guatemala. We'll transit to Antigua (which is a stunning colonial city) today. At night, we are GOING OUT on the town. This place is known for its varied and exciting nightlife, so set your expectations high.
Day 4 — Thursday, Aug 20
We've seen Antgiua by night, now it's time to appreciate the world-renowned sights. Antigua boasts a UNESCO World Heritage site and picturesque colonial architecture. We will continue to keep our feet moving later in the day... as we take a dancing class! We'll learn how to salsa and merengue, along with other forms of Latin dance. Don't worry, those of us with two left feet are welcome, even encouraged. After dancing we'll grab a big dinner because we moved a lot today.
Day 5 — Friday, Aug 21
Let it never be said that this trip was lazy. Get up early and head to Pacaya Volcano to take a moderate hike up the volcano and witness the amazing sights, including active lava. After schlepping back down, we'll bus back to Antigua and get a good night's sleep.
Day 6 — Saturday, Aug 22
Today we move (by land) to Panajachel, which is a stunning lakeside village not far from Antigua. The theme for this afternoon will be florals and Hawaiian shirts, as we'll want to fully embrace this scenic waterfront location. In the evening we will continue to explore and grab dinner in the area.
Day 7 — Sunday, Aug 23
Get your wallets ready because today we visit the Chichicastenango Market to shop the Mayan goods, taste various foods, and buy the souvenirs we forgot in the previous locations. We'll also boat around Lake Atitlan (see the image from the trip overview so that you know what we're talking about -- wow). The evening will include a farewell dinner during which we definitely will not cry.
Departure Day — Monday, Aug 24
Don't worry, it isn't goodbye, it's see you back in Ann Arbor! Depart from Guatemala City Airport.