Trip Region: Central America
Country(ies): Panama, Guatemala
Partners Trek? No
Trip Cost: $1789
Airfare Estimate: $700
Nightlife: 7 • Activity: 7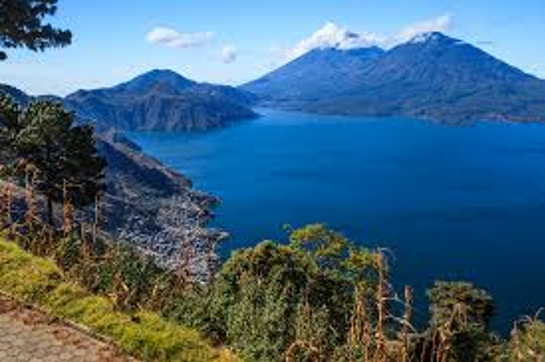 In the spirit of Panic at the Disco's 2018 hit, this trip is going to be a celebration of making it through orientation and to the beginning of your MBA experience!
Delicious food, beautiful sights, funky nightlife… this trek will have it all. Whether you are looking for adventure, time at the beach, or all of the above — pack your sunglasses and tanks because you're going to Central America. Be sure to expect relentless positivity, "wisdom" about the first year at Ross, and awesome photography skills from your trek leaders.
There will definitely be theme nights (think Hawaiin shirts and all white linen) plus probably too many icebreaker games!
Travel Day — Sunday, Aug 16
We will take advantage of traveling within the same time zone and use the evening to explore our first destination, historic Panama City. Transit to the accommodation, dinner, and drinks after will include games and activities to help us get to know each other.
Day 1 — Monday, Aug 17
Panama City is right on the coast, so we are going to leverage the efficiencies of this prime location with a WHOLE DAY of boating and beach time. The theme: head-to-toe white linens. Forgot to pack yours? You can't get on the boat! (Just kidding.) The detailed agenda will feature sightseeing, sun bathing, lunch, and water activities.
Day 2 — Tuesday, Aug 18
We'll begin with a quick walking tour of beautiful Old Panama City. After snapping some insta-worthy pics and becoming better acquainted with the area, we will certainly be hungry. Our stomachs will thank us for the next activity, a cooking class to learn about the local cuisine and culinary traditions. Yum! Believe it or not this is our last night in Panama, so we'll be sure to enjoy drinks/nightlife afterwards.
Day 3 — Wednesday, Aug 19
Goodbye Panama, hello Guatemala. We'll transit to Antigua (which is a stunning colonial city) today. At night, we are GOING OUT on the town. This place is known for its varied and exciting nightlife, so set your expectations high.
Day 4 — Thursday, Aug 20
We've seen Antgiua by night, now it's time to appreciate the world-renowned sights. Antigua boasts a UNESCO World Heritage site and picturesque colonial architecture. We will continue to keep our feet moving later in the day... as we take a dancing class! We'll learn how to salsa and merengue, along with other forms of Latin dance. Don't worry, those of us with two left feet are welcome, even encouraged. After dancing we'll grab a big dinner because we moved a lot today.
Day 5 — Friday, Aug 21
Let it never be said that this trip was lazy. Get up early and head to Pacaya Volcano to take a moderate hike up the volcano and witness the amazing sights, including active lava. After schlepping back down, we'll bus back to Antigua and get a good night's sleep.
Day 6 — Saturday, Aug 22
Today we move (by land) to Panajachel, which is a stunning lakeside village not far from Antigua. The theme for this afternoon will be florals and Hawaiian shirts, as we'll want to fully embrace this scenic waterfront location. In the evening we will continue to explore and grab dinner in the area.
Day 7 — Sunday, Aug 23
Get your wallets ready because today we visit the Chichicastenango Market to shop the Mayan goods, taste various foods, and buy the souvenirs we forgot in the previous locations. We'll also boat around Lake Atitlan (see the image from the trip overview so that you know what we're talking about -- wow). The evening will include a farewell dinner during which we definitely will not cry.
Departure Day — Monday, Aug 24
Don't worry, it isn't goodbye, it's see you back in Ann Arbor! Depart from Guatemala City Airport.
Avril Prakash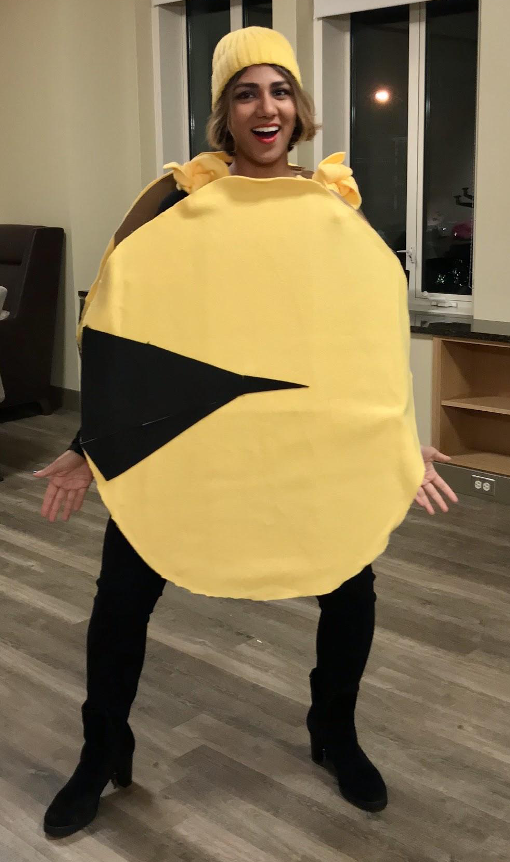 Avril was voted most likely to do a full Korean skincare routine after closing down the club. This ability to balance party with professionalism is probably why she's wasting her remaining good years getting an MBA from Ross and an MPP from Ford. Being born in New Delhi, raised in Singapore, and made in San Diego has given her a sense of easygoing, worldliness that impresses Boomers.
Prior to grad school, Avril worked for a member of Congress and did government relations for the University of California system, so her smooth talking can get you into any bar without a valid ID (ask Jay Chen!). While Avril is the poster child for glamping, she has also hiked Icelandic glaciers, motorbiked through Vietnam, and ridden camels in the Thar. Any time spent with her on this trip will include recreating Boyz II Men music videos, bootlegging Jeopardy episodes, and wearing athleisure.
Ed Karban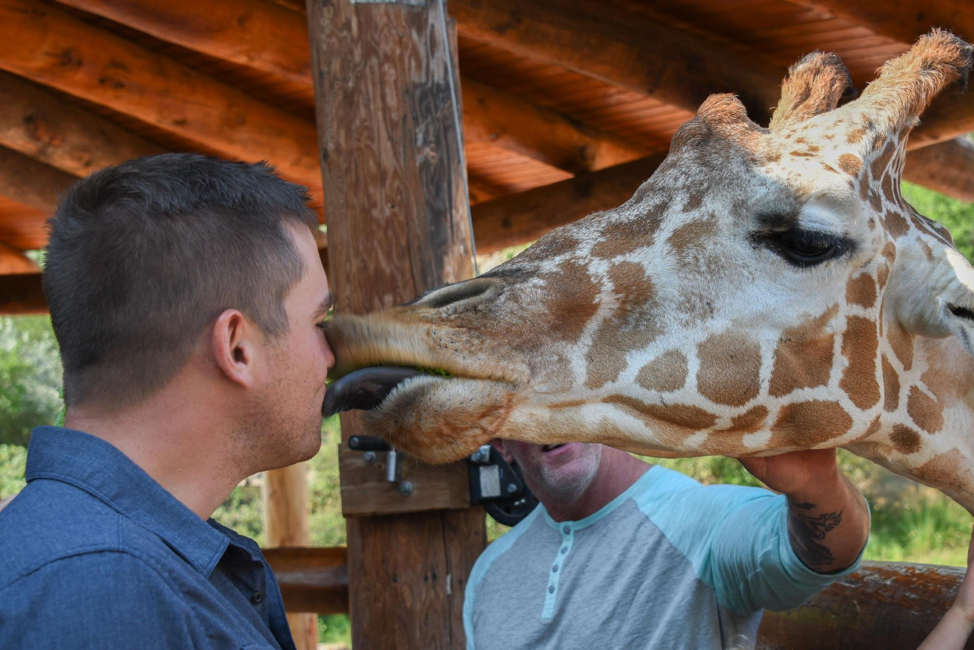 Ed is the team's Army veteran, nice jewish boy from Brooklyn, amatuer dentist and wildly overambitious photographer. Prior to Ann Arbor, Ed spent the last 5 years of his military career stationed in Colorado Springs, Co. Ed likes beer, coffee and teasing himself with the "purchase" button on motorcycles he won't be able to afford for another few years.
Expect Ed to make you hold awkward poses until he gets the photo he (and trust him, you also) want and to complain about how the heat in Central America is making him schvitz.
Sarah Senseman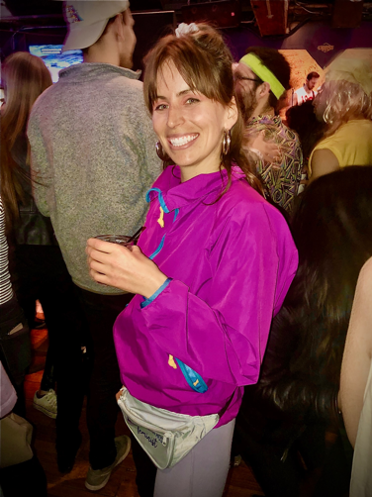 Sarah is a proud Midwesterner, so she will be out of her element in a place that is actually warm and beautiful. Before Ross, she moved out of Indiana for the first time to live in DC and work in consulting (what an original story, she is so brave). But she could not be happier to be back in the heartland and will talk endlessly about how great Ann Arbor is.
Sarah will be that person who is asking for coffee the second everyone wakes up in the morning. Good thing that Guatemala is known for amazing cafe. Don't try to add her on Instagram, she is very tech unsavvy, and doesn't have one!
Shubhankar (Shubs) Bhagwat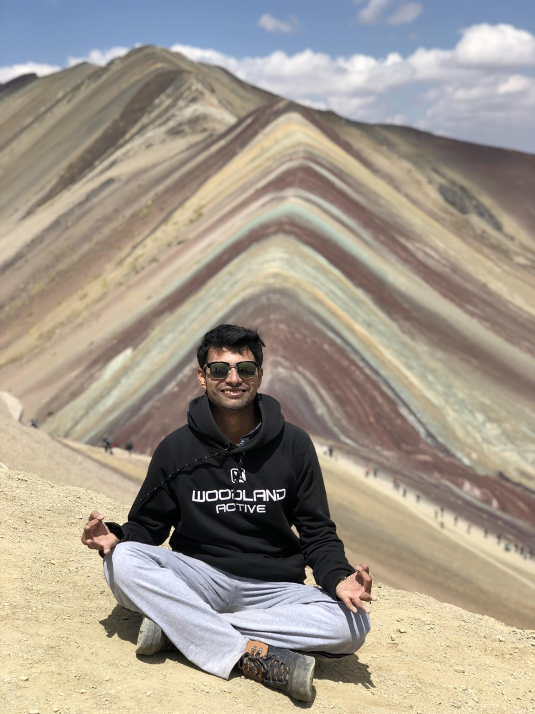 Shubhankar hails from Mumbai in India and like every proud Mumbaikar, brings his unparalleled Bollywood love, Sachin (The Cricket GOD) fandom and love for the sea to Ann Arbor.
A self proclaimed die hard Led Zeppelin and Jimmy Page maniac, 10 years on since he picked up the guitar, he's still trying to ear pick the Stairway to Heaven solo, horribly unsuccessful so far.
A startup ninja, he hasn't yet worked at any company which had more than 70 employees when he joined (and he worked at 3 firms prior to Ross). But, he'a Digital marketing guru and pro-bono taught digital marketing to 1000+ MBA professionals in India.
Shubs will be the person encouraging everyone to move and groove to the Central American beats!!
Varitant (Vari) Goyal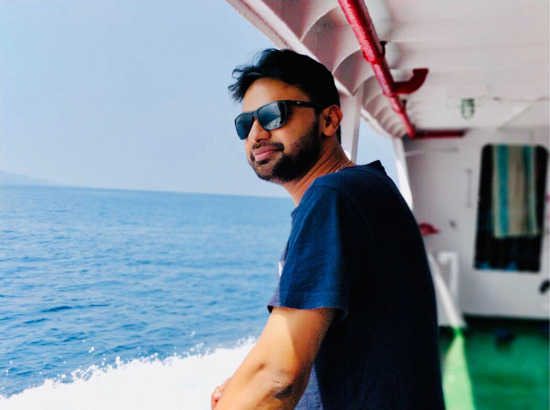 Vari hails from Delhi, India and is up for a trip any time any day. A road trip with good music is his weakness, and trust us when we say that you won't get to drive the car if he is on that road trip. Vari is an adventure lover and has been checking things off his list since the past few years – be it skydiving over the Niagara Falls or scuba diving into the Indian Ocean.
Be sure that you'll get plenty of photos when he's on the trip – sometimes he'll forget that we are on a schedule just because he wants to click pics. You'll definitely find him dancing every night (just give him a few drinks to get it all started!).
Vari did his MTrek in Europe last year and has travelled to the West Coast and Puerto Rico over the year. He was very sad when his 'travel around the world during MBA' plans got cancelled in April and May, but is hopeful to cover for it during the summers. Oh by the way, he recently got into boxing and would love to have a match if you're up for it (be easy on him though).