Trip Region: Southeast Asia
Country(ies): Vietnam
Partners Trek? No
Trip Cost: $1500
Airfare Estimate: $1400
Nightlife: 7 • Activity: 7
Stunning scenery. Unreal nightlife. Ha Long Bay cruises, historic city walking tours, Vespa food experiences, pho and Sơn Tinh for days, cycling excursions, Vietnamese massages, beautiful weather and beaches, and did we mention pho? More nightlife. All with a group of your soon-to-be great friends. Your trip leaders met on their very own MTrek last summer and are setting out to relive their glory days. There is one trip – and one trip only – that is as well-rounded as we all made ourselves out to be during internship recruiting. This MTrek checks off every box and then some. That's right, let's pho-king go to Vietnam!
FYI, estimated trek cost includes all activities mentioned on the itinerary, nearly all meals, and lots of alcohol.
Travel Day — Saturday, Aug 17
Get ready for it - today we depart for Vietnam. Your journey awaits!
Day 1 — Sunday, Aug 18
Hoan nghênh to Vietnam! Upon arrival, meet the rest of the group at the hotel at 6pm local time, and we're off to our first MTrek dinner. Interested in a taste (more like feast) of the local cuisine? Sampling as many of the local drinks as possible? Ice-breakers galore (we are biased towards bowl of fun, but remain open to others)? How about all of the above!
Day 2 — Monday, Aug 19
Today we will start by getting our culture on with a walking tour of the beautiful city of Hanoi in northern Vietnam. Our first destination will be the oldest Buddhist temple in Hanoi. Hope you work up an appetite, as we'll have plenty of time to sample traditional Vietnamese delicacies for lunch at a local market. The afternoon will be free, but you can bet that we will spend time exploring the local bars in the evening (karaoke, anyone?).
Day 3 — Tuesday, Aug 20
Get ready for one of the highlights of the trip - we're going to Ha Long Bay! After taking a bus to this highly Instagrammable destination, we'll have plenty of time to explore the breathtaking secluded harbor with some 2,000 limestone islands jutting out of the waters of the Bac Bo Gulf. Swimming, cave exploring, and cruising around are just some of the possibilities that await us. You will spend the night under the stars on a fully-equipped boat (i.e. bar, air-conditioning, private facilities). Carly will tell bedtime stories and tuck everyone in. Right after Deepal orders another bottle of wine.
Day 4 — Wednesday, Aug 21
Step 1. Wake up… on a boat! As the cruise continues along the majestic peaks, there will be new opportunities to immerse ourselves in Ha Long Bay's mystical quality. After returning to port, we will transfer to Hanoi where we will enjoy the rest of the day at our leisure. Ian will be sure to pick out a nice spot for dinner to wrap up our time in Hanoi. No doubt that after making our final stops at Hanoi's local watering holes, we will end the evening playing bowl of fun!
Day 5 — Thursday, Aug 22
After breakfast, we will take a short (and cheap!) flight to Da Nang. We will spend the next two days in Hoi An, on Vietnam's central coast. The city is known for its well-preserved Ancient Town, cut through with canals, wooden Chinese shophouses, temples, colorful French colonial buildings, ornate Vietnamese tube houses, and the iconic Japanese Covered Bridge with its pagoda. We will spend the first day enjoying the thriving riverside market - we hear there is great silk clothes shopping here.
Day 6 — Friday, Aug 23
Let's be honest, we have done a lot of touring and eating up to this point. Time to get some activity on! Let's hop on bikes and cycle to Cam Kim, an isolated islet right next to Hoi An. It will be a 3h exploration - Leah has ensured there will be snacks on our path and a complimentary spa treatment at a local spa after the ride. The bike tour will be a snapshot of Vietnam - rural scenes, rice paddies, villages, quiet roads, and very few tourists, with the exception of Santiago who will find some way to adhere a Michigan flag to his bike…
Day 7 — Saturday, Aug 24
Yesterday was exhausting, all that biking… and those massages! Get ready for a day of total rejuvenation (read: party). Mystery day! Your trek leaders will take good care of you. We have assigned Captain Will to be your assistant for the day - may he get you a drink (or 3)?
Day 8 — Sunday, Aug 25
We will take a short (and again v cheap) flight down to southern Vietnam. Formerly known as Saigon, Ho Chi Minh City has a fascinating history and is arguably Vietnam's capital of commerce and culture. We will make a visit to Ong Lanh Market and Le Cong Kieu Antique Street to shop through various kinds of antiques and witness the oldest street in Saigon that seems unchanged with each passing day. In the late afternoon, we will see the sun set with a local who knows where to find the best watering holes. Learn about local life in this beautifully mishmashed city while you enjoy some of the best signature cocktails in Saigon with views from above.
Day 9 — Monday, Aug 26
After breakfast, we will set out to learn more about the pivotal role Ho Chi Minh City played in the Vietnam War. We will visit the Cu Chi Tunnels, an extensive underground network of tunnels that once contained hospitals, dwellings and schools, and were used extensively for refuge and storage, as well as being a military base. In the late afternoon, you will head out for a foodie experience, seating on the back seat of a vintage Vespa through the local areas. We plan to close out the MTrek with a great night out on the town.
Departure Day — Tuesday, Aug 27
Departure Day. This is where the trek ends, but rest assured that you'll arrive back in AA with a new group of best friends to kick off two of the best years of your life. We cannot wait to meet you - Go Blue!!
Ian Stackhouse-Kaelble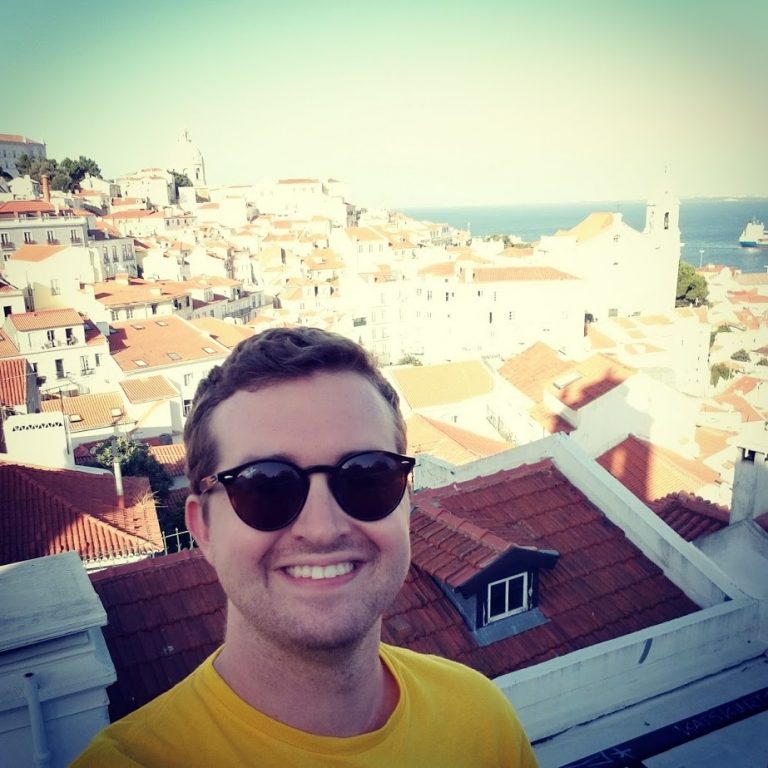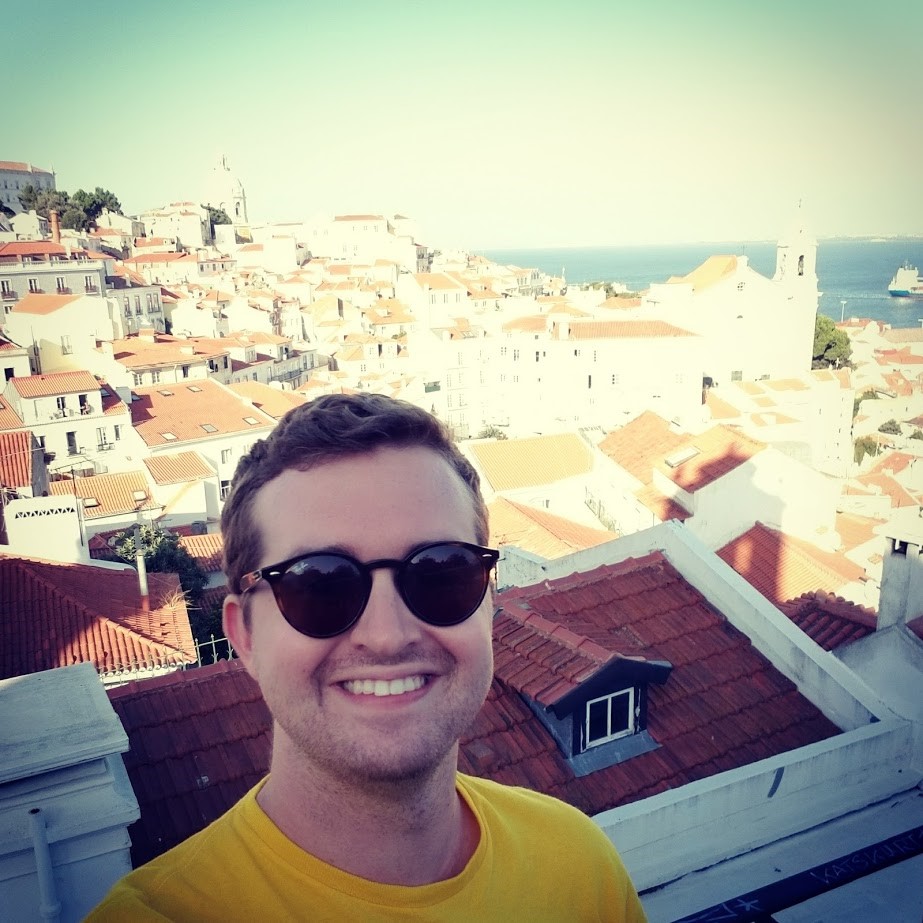 Most likely to win any charades contest. Just wait until you get to see Ian's brick-laying skills. Originally from the Hoosier state, Ian is an alum of IU, Teach for America, and Deloitte. And as a third year Erb dual-degree student, this is Ian's third MTrek, so trust us when we say he knows how to do these trips the right way.
Santiago Ospina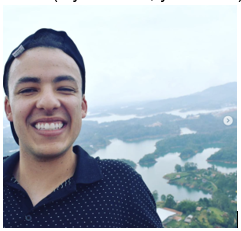 Most likely to have a highly-successful side hustle narrating nature videos in Spanish (Sir David Attenborough, watch your ass, Santi is coming for you). A native of the city of eternal Spring–Medellin, Colombia–Santiago is always up for dancing, karaoke, and ASMR video (if you know, you know).
Will Hoffmann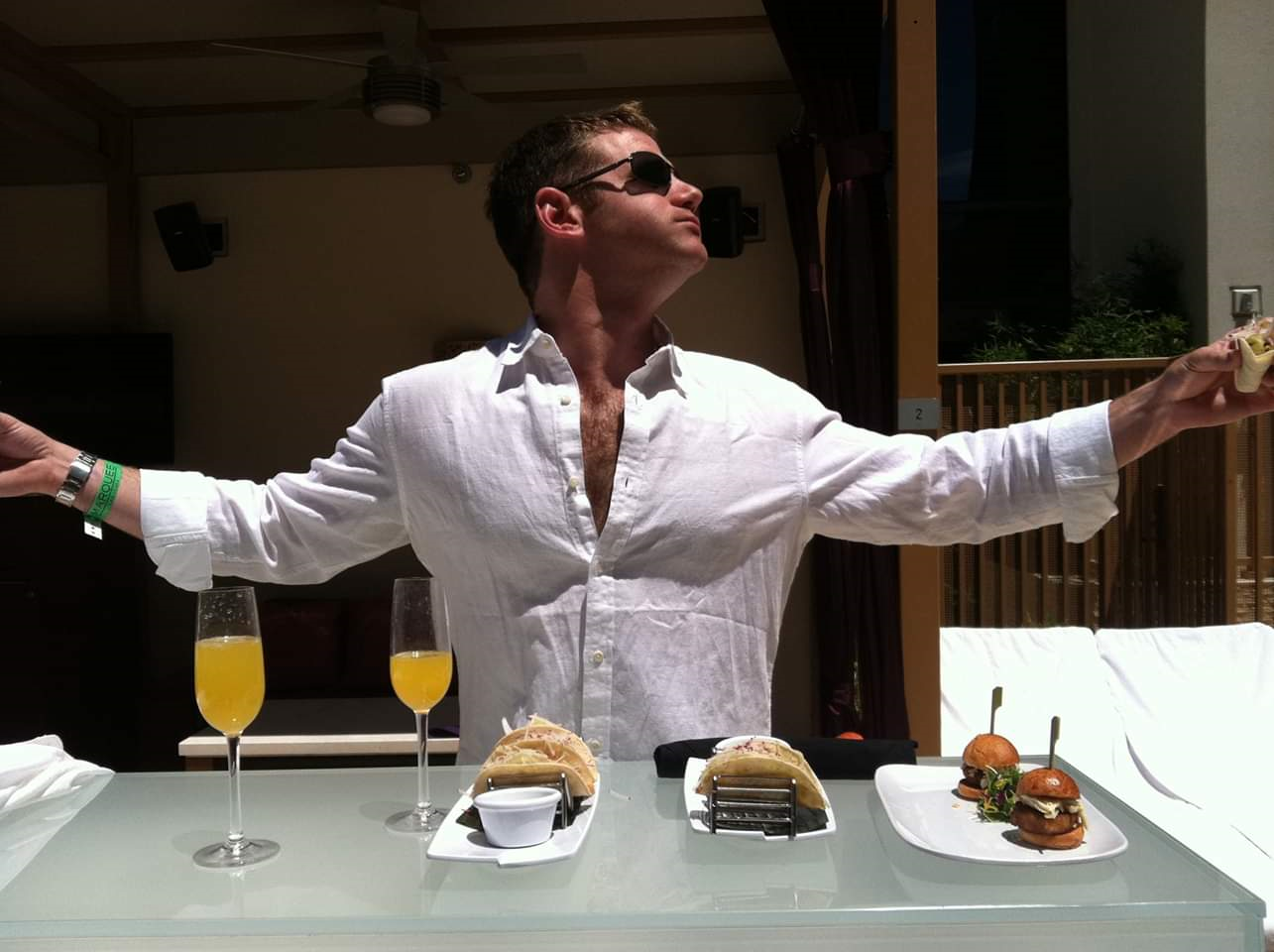 Most likely to climb a mountain in the middle of the night after leaving the club at 3am. A bit of a partier, Will, paradoxically, reads more than is healthy and will nerd out on you with long-winded history and political diatribes if you let him.  Originally from Milwaukee Wisconsin, Will let the Army drag him all over the world for years before settling in Austin, Texas for a while to work for Oracle, then eventually making his way back to the Great White North for the coveted Ross MBA.  Be advised, Will will listen to you talk about football all day, but will have no constructive feedback.
Leah Nees
Most likely to bring a wig and costume collection to Vietnam for a theme party. Raised a Buckeye, Leah is a Wolverine convert. Before Ross, Leah lived in Boston and consulted UHNW individuals on their investment portfolios. Needless to say, she will be covering the finances and making our $$ stretch a long way. Leah enjoys staying active — anyone up for a run before we meet the group at the bar?
Deepal Patel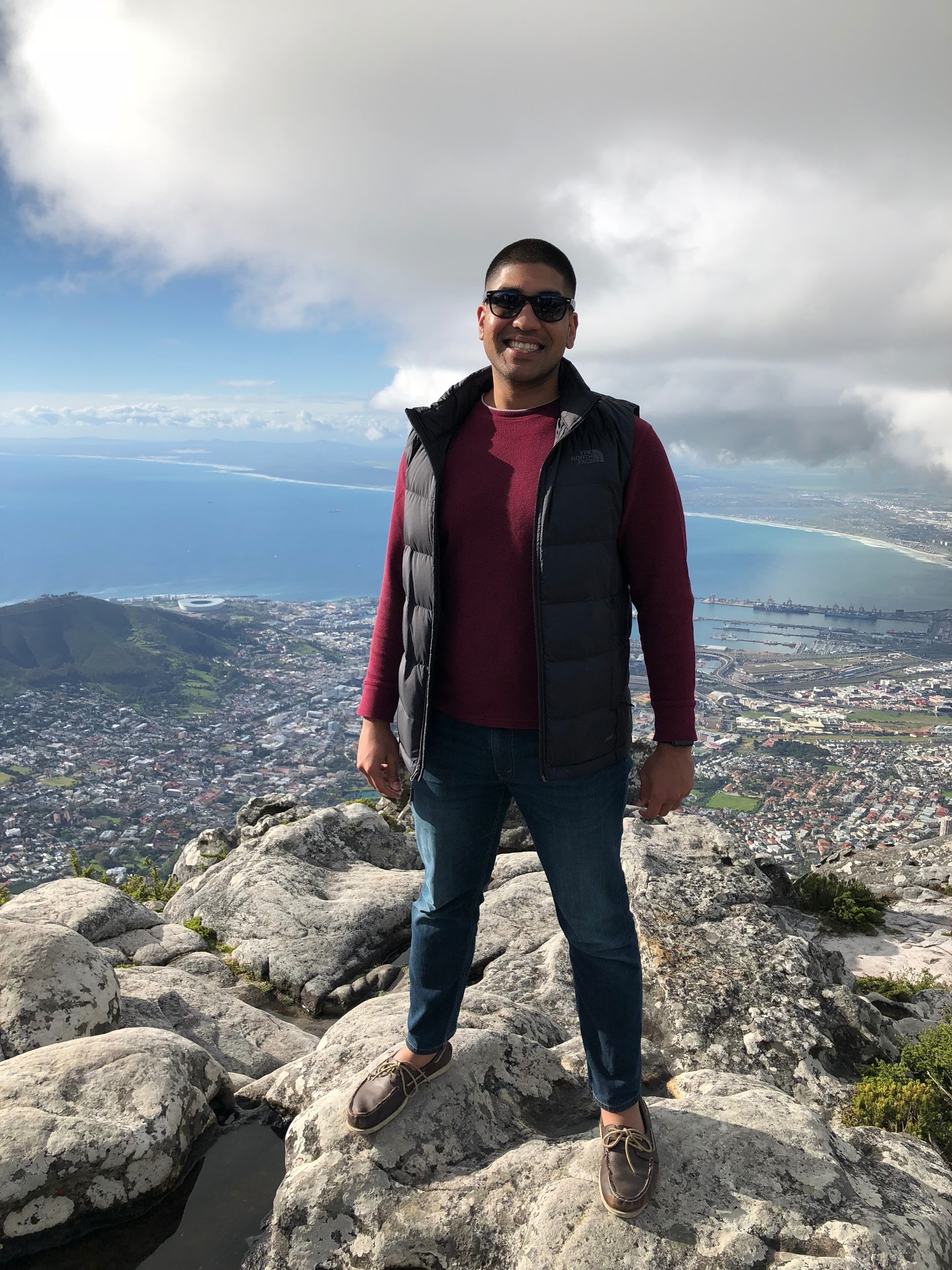 Most likely to never say no to any drink, activity or food (unless it is meat)…Deepal is our team vegetarian and also a man down for anything. Deepal will single-handedly bring the trek nightlife to a 10 real quick. Originally from Northern New Jersey, Deepal came from the typical consulting background road and worked at EY in New York before coming to Ross. As a Penn State undergrad Deepal isn't the biggest supporter of Wolverine football, but that doesn't mean he won't talk sports with you all day long (unlike Will who's just an ear to talk to about these things).
Carly Kadlec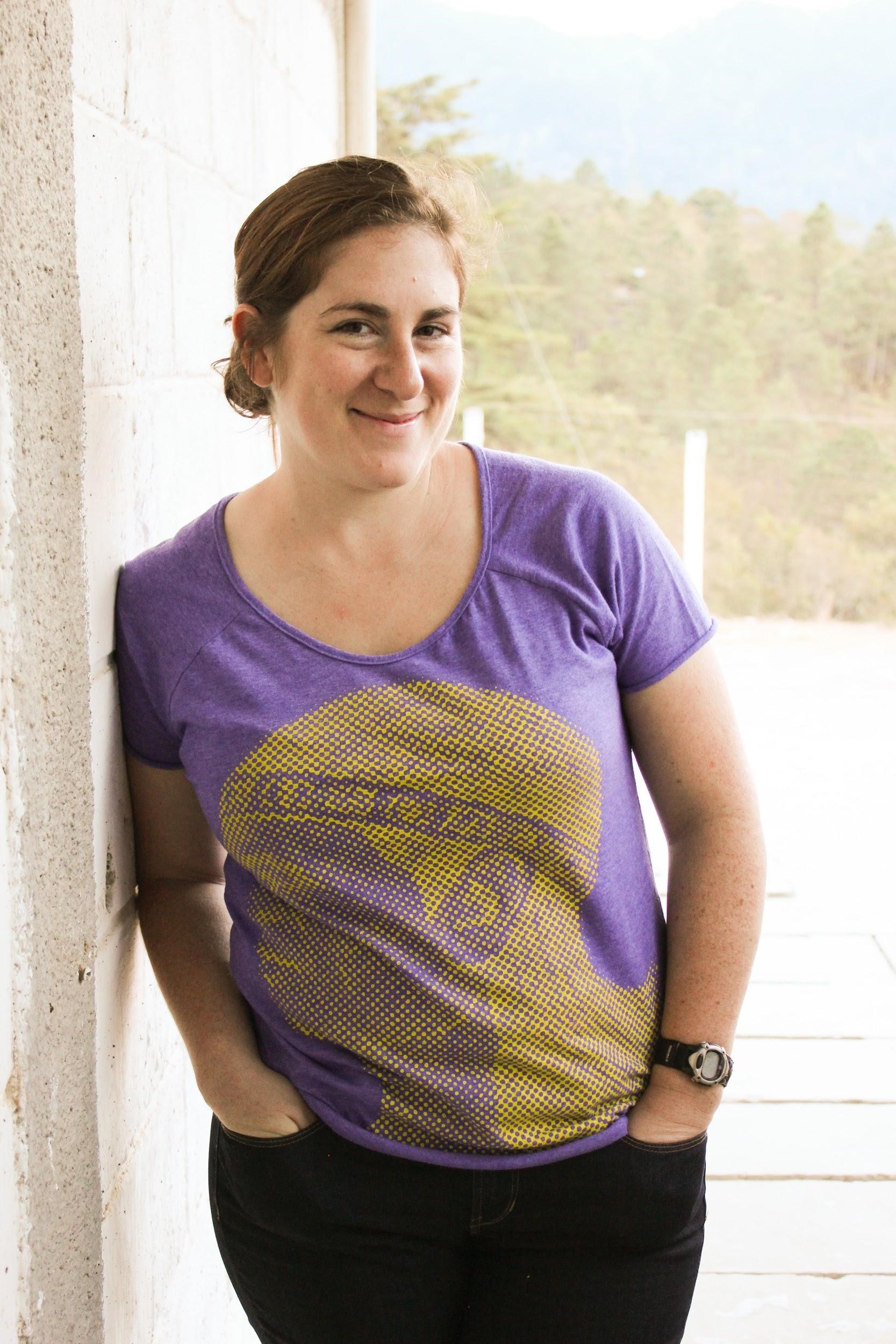 Most likely to schedule a group hike/ATV/sail that starts at 5am but she promises everyone will have a good time (It will be fun, I promise). Originally from the suburbs of Chicago, since leaving Illinois Carly has lived in 4 different states that start with the letter M: Missouri, Minnesota, Massachusetts, and Michigan. She loves fun facts, trivia, swimming in any and all bodies of water, and coffee. Carly worked in the coffee industry for 8 years before returning to Ross as an Erber (joint degree MBA/MS with the School for Environment). This summer she will be working with an ag tech startup in Mexico City. You can count on Carly to find all the best coffee shops in Saigon, Hoi An, and Ho Chi Minh! Always down for a wildlife adventure, Carly and fellow leader Will stayed extra time in South Africa last year to go White Shark cage diving. Let's Pho-king gooooo!