Trip Region: Southeast Asia
Country(ies): Thailand + Vietnam
Partners Trek? Yes
Trip Cost: $1600
Airfare Estimate: $1200
Nightlife: 5 • Activity: 7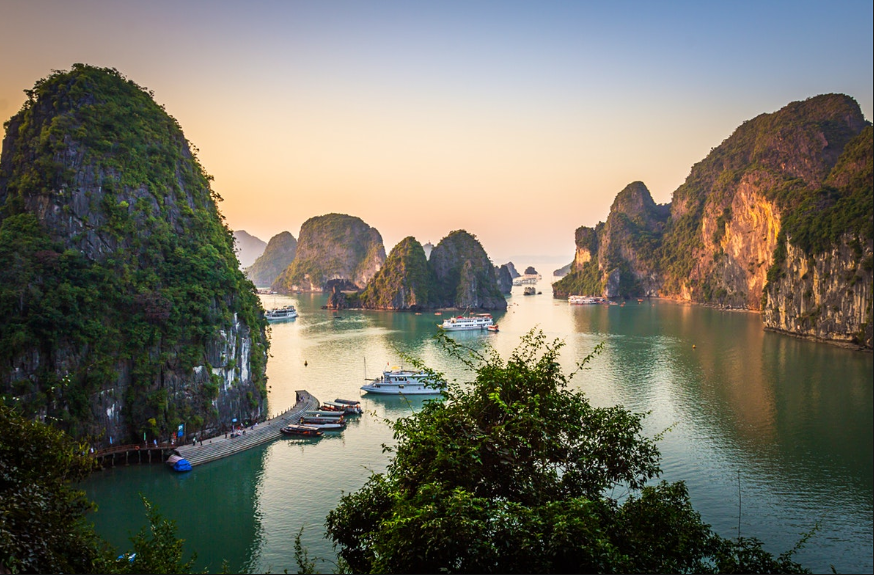 Are you coming to Ross with a partner? Are you a partner to an incoming Rosser? Join us on a once in a lifetime, unforgettable experience to the beautiful countries of Thailand and Vietnam! This is the perfect trip with a little something for all the adventure seekers, cultural enthusiasts, hopeless romantics and food lovers out there. Do you like to be immersed in the local culture? We've got beautiful temples and diverse local markets for you. Like a variety of activities? How about elephant visits, night cruises, and cooking classes? And for those who prefer a more low-key vibe, we also have a romantic date night planned. For an added element of mystery and intrigue, we will limit the B-school and career talk on our Trek! In fact, you won't know who's a Rosser and who's a partner until our reveal night. Sound like an ideal vacay? We think so!
Let the good times and lifelong friendships roll…
We can't wait to meet you.
Travel Day — Saturday, Aug 17
Start the trek to Bangkok. It's a long flight, so be sure to download all your favorite TV shows, podcasts, and playlists to make the hours fly by. Before you know it, we will arrive in the bustling city of Bangkok. Check out the Grand Palace or indulge in a well-deserved Thai massage before meeting the group for a delicious welcome dinner!
Day 1 — Sunday, Aug 18
After getting some beauty sleep, we will embark on a full day of fun activities. Our day begins with a longtail boat cruise down the "River of the Kings". Step away from the hustle and bustle of the city and take in the serene views of the canals and Thai communities nestled along the picturesque waterways. Continue the cultural learning experience with a visit to the famous Wat Po Buddhist temple and picture with the famous golden reclining Buddha. Next, you'll get to indulge in one of the most famous aspects of Thailand – the street food! Check out the spread at the local market and try the local delicacies, if you dare. Come hungry, leave happy.
Day 2 — Monday, Aug 19
Today we will fly to the most vibrant city in Northern Thailand, Chiang Mai. One short flight and then we will be off exploring the majestic temples and old city sights of the "Rose of the North". End the day with a romantic date night in the magical city.
Day 3 — Tuesday, Aug 20
The adventure continues as we explore the famous temple complex of Doi Suthep and the 600-year-old underground tunnels of Wat Umong. Find the most Instagram-able pano shots of the city and pagodas here. After working up an appetite, discover the secrets of Thai cuisine with a private cooking class. Look out, Gordon Ramsay, we're coming for ya!
Day 4 — Wednesday, Aug 21
The time has come to meet the most majestic creature in Thailand: the elephant! Spend the day exploring the gentle giants' natural habitat and watching them splash around and play at the Elephant Nature Park.
Day 5 — Thursday, Aug 22
Thanks for the memories, Thailand! Now we're off to Hanoi, Vietnam. Jet on over to the home of pho and explore the beautiful lakes, parks, and Old Quarter at your leisure.
Day 6 — Friday, Aug 23
Goooooddd morning, Vietnam!! Travel to one of the most beautiful places in the world, Halong Bay. Take in the incredible scenery paddling aboard kayaks and strolling along white sand beaches. Learn the art of night squid fishing, karaoke, and dancing as we sail the night away on an overnight cruise.
Day 7 — Saturday, Aug 24
Enjoy your morning cup of joe staring off into the magnificent sunrise as you cruise around Halong Bay. Take a peek into the wonderous Thien Canh Son Cave before traveling back to Hanoi. As an added bonus, learn how the locals make their beautiful ceramic art pieces at a Dong Trieu Factory tour along our way back to Hanoi.
Day 8 — Sunday, Aug 25
Better eat your Wheaties this morning because we have a lot in store for you! Travel to the province of Ninh Binh and discover the ancient glory of the old capital city and temples. Enjoy a leisurely bike ride through the area before driving to see the lime karsts in the Halong Bay of the land, Trang An. Discover caves, local villages, and amazing photo ops as we journey along the Red River Delta via row boat. Our epic adventure commences with the most epic farewell feast.
Departure Day — Monday, Aug 26
Time to head home with your new best friends, great tan, and amazing pictures. Thanks for the memories, Vietnam!
Sarah "Saracha" Raney and Josh "JMR" Raney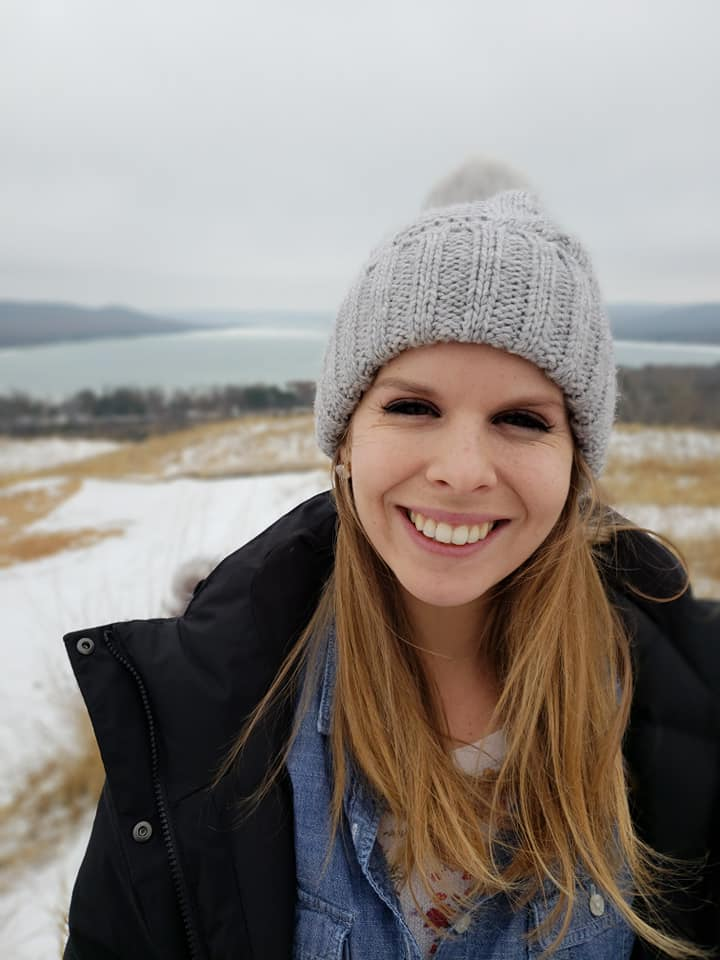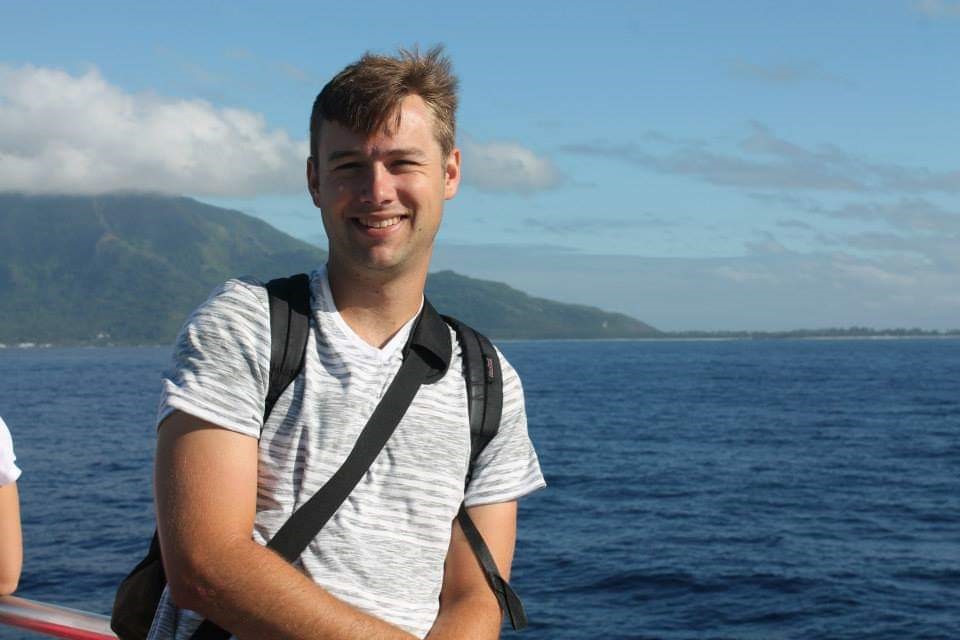 Sarah:
Hometown: Watsonville, CA
Favorite Band/Artist: Ed Sheeran
Favorite Movie: A Star is Born
On a typical Saturday, you can find me…Running the trails at the Arboretum and sipping a latte at my favorite local coffee shop.
Weirdest quirk about my partner: He is good at literally EVERY sport…it's annoying, really.
Hidden Talent: Karaoke
Perfect MTREK Day: Start with a morning hike, indulge in a Thai Iced Tea, take a cooking class, explore the city, and watch the sunset at the beach.
Favorite place I've ever visited: Moorea
Josh:
Hometown: Gilroy, CA
Favorite Band/Artist: Third Eye Blind
Favorite Movie: Elf
On a typical Saturday, you can find me…Making an omelette and coffee at home followed by playing drums and hanging with my puppy.
Weirdest quirk about my partner: She doesn't know how to whistle.
Hidden Talent: Spear Fishing
Perfect MTREK Day: Start the day with coffee and pastry, scuba dive and scenic boat cruise, ended with a nice Dinner overlooking the city/sea.
Favorite place I've ever visited: Banff National Park, Canada
Kathy "TomatoLover" Tian and Kevin "KoffeeFiend" Fiero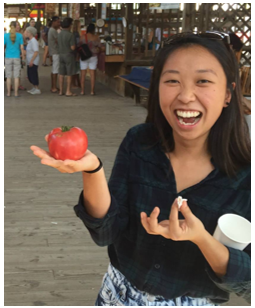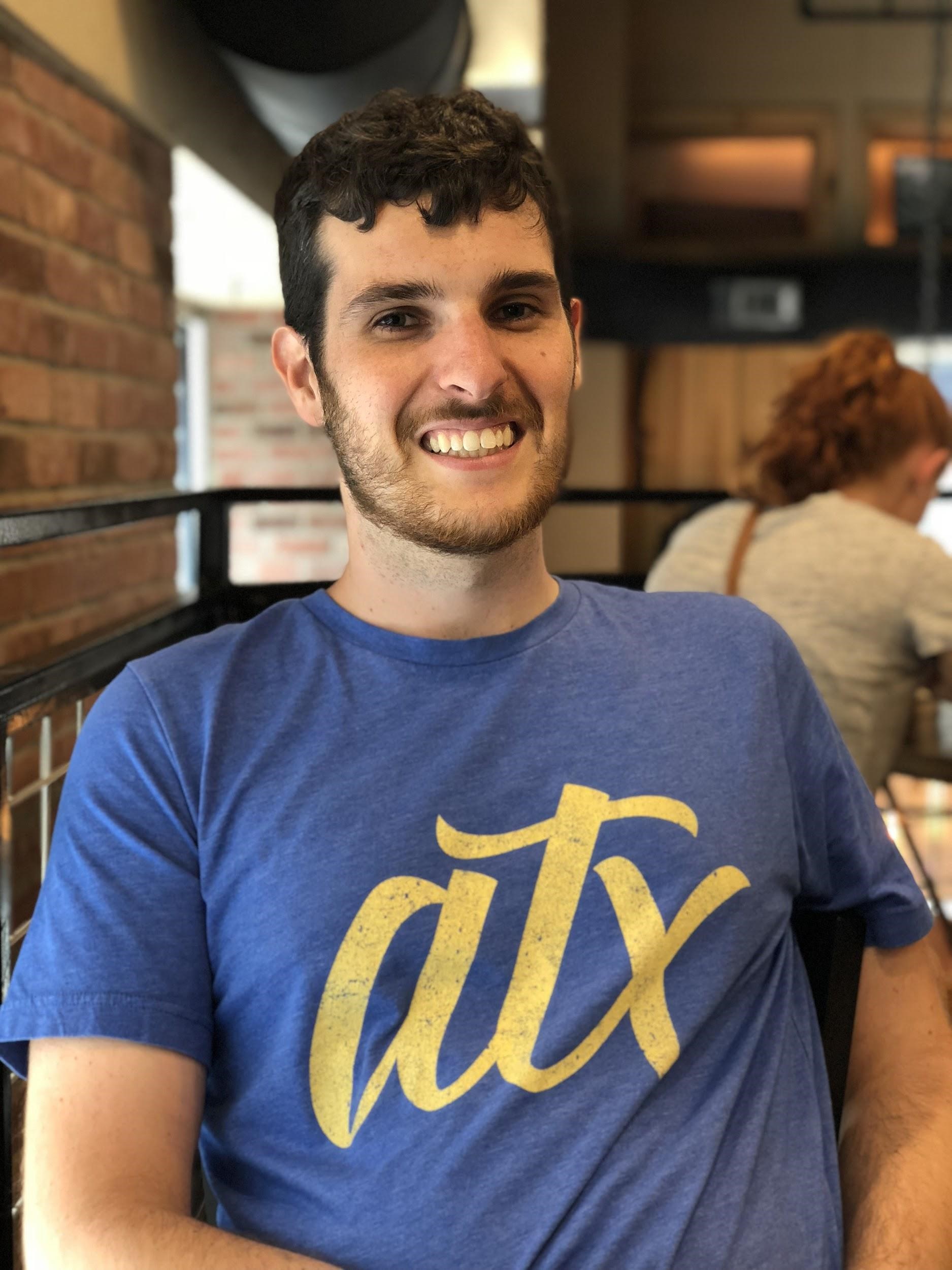 Kathy:
Hometown: Dallas, TX
Favorite Band/Artist: The Weepies
Favorite Movie: How to Train your Dragon
On a typical Saturday, you can find me…climbing at Planet Rock or looking at paper at Hollander's
Weirdest quirk about my partner: He won't download Venmo gah.
Hidden Talent: Cup stacking (won my 5th grade tournament, nbd)
Perfect MTREK Day: Bike ride through a small town, visit local markets, eat eat eat, go out and do something new!
Favorite place I've ever visited: Yangshuo, China
Kevin
Hometown: Middletown, NY
Favorite Band/Artist: Porter Robinson
Favorite Movie: The Lego Movie
On a typical Saturday, you can find me… 3D Printing, Rock Climbing, and Board Games
Weirdest quirk about my partner: Doesn't like cheese
Hidden Talent: Very good with directions
Perfect MTREK Day: Coffee at a cafe in the morning, hike in the afternoon, and pho in the evening
Favorite place I've ever visited: Akureyri, Iceland
Tessa "Does anyone want ice cream?" Shapiro and Dan "Why does The Bachelorette conflict with the NBA Finals?" Kurzner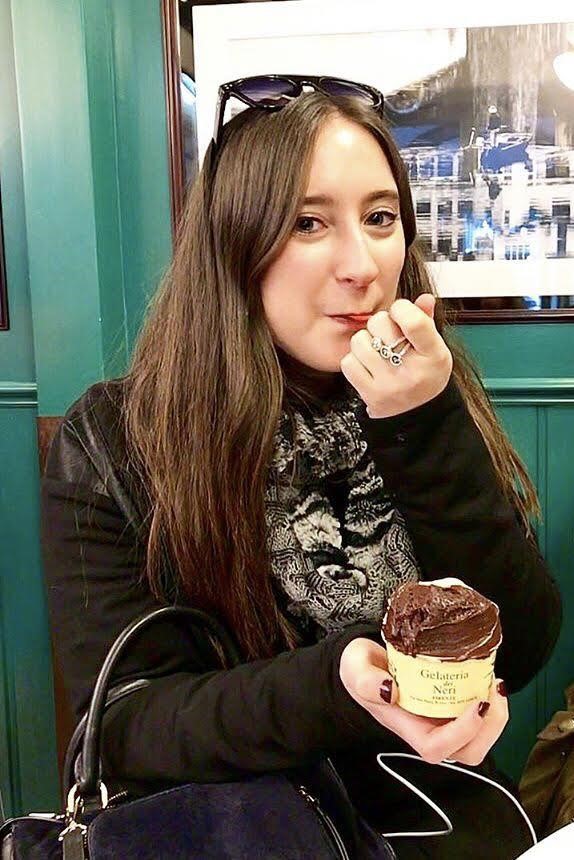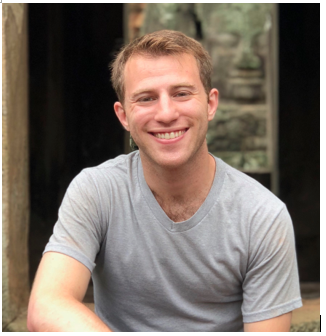 Tessa
Hometown: New York, NY
Favorite Band/Artist: John Mayer
Favorite Movie: The Parent Trap
On a typical Saturday, you can find me… trying out a new workout class, hanging out with friends at a cafe, watching Michigan football (go blue!), exploring the best restaurants/cocktail bars/ice cream shops NYC has to offer.
Weirdest quirk about my partner: Goes for a run every day, accompanied by his Ipod from 2009
Hidden Talent: Can always find the best places to eat, regardless of location. Bonus: Heavy skew towards desserts
Perfect MTREK Day: See what Dan said (minus the run in the morning and add in drinks at night)
Favorite place I've ever visited:  Tuscany, Italy – wine, pasta and gelato with the most beautiful views. What could be better?
Dan
Hometown: Scarsdale, NY
Favorite Band/Artist: Zac Brown Band
Favorite Movie: A Few Good Men
On a typical Saturday, you can find me… watching sports/TV shows, running outside, eating somewhere new with friends, consuming chocolate and/or ice cream, drinking tea
Weirdest quirk about my partner: She is able to make friends with anyone, at any age, with any background, even if they don't speak the same language. It's very confusing and very impressive.
Hidden Talent: Sprinting – came in handy when playing baseball and at sleepaway camp. Definitely regressed in my old age, but pretending I've still got it.
Perfect MTREK Day: Early morning run, find some tea, go to a historical site, eat something new and local for lunch, walk around a new neighborhood/go for a hike, eat at a restaurant with a view for dinner
Favorite place I've ever visited: London, UK for living; Siem Reap, Cambodia for visiting
Emily "Shawesome" McLaughlin and Bryan "" Mclaughlin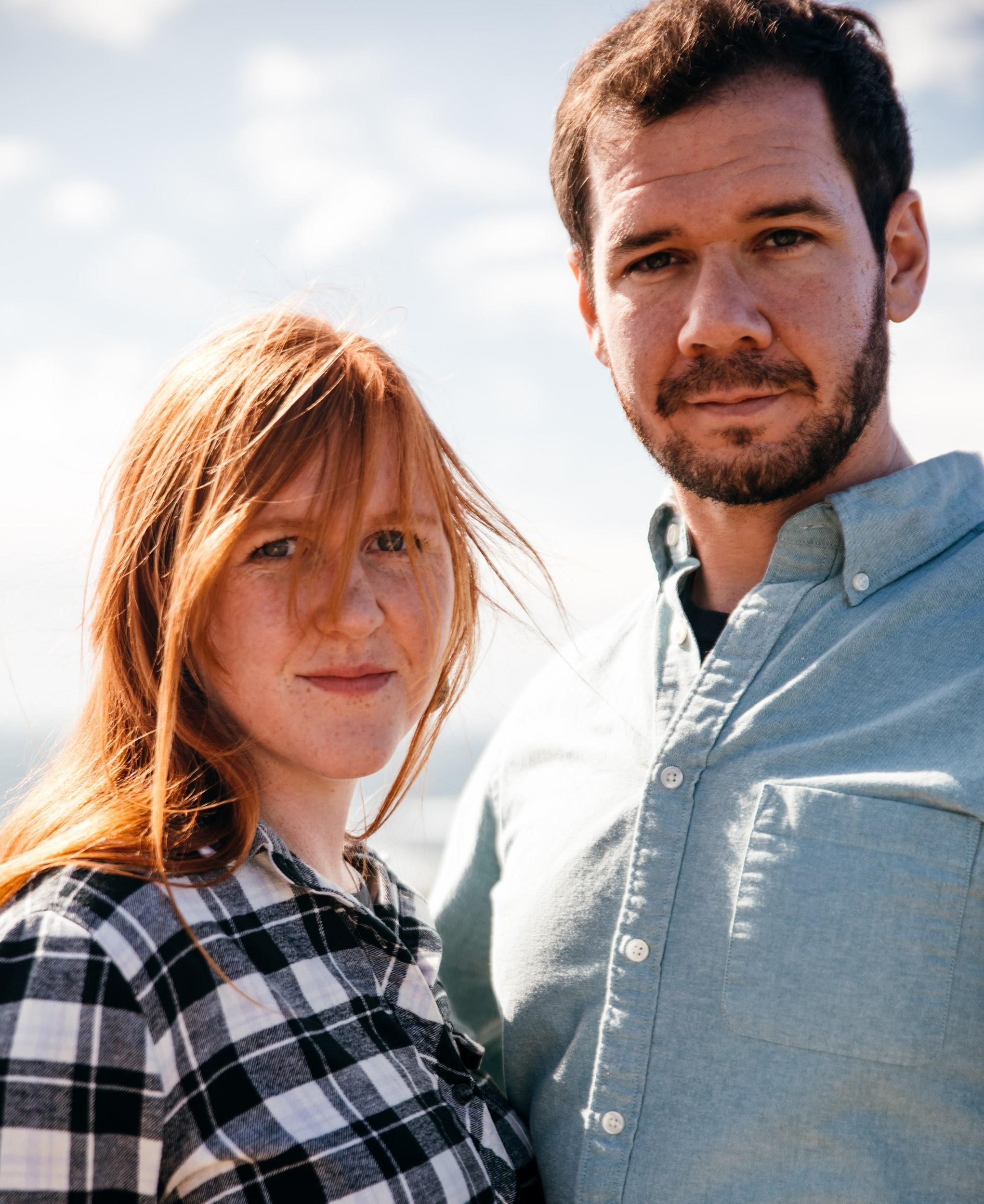 Emily
Hometown: Cazenovia (Syracuse), NY <- dude this is hard… Also Miami, also San Francisco
Favorite Band/Artist: Death Cab For Cutie
Favorite Movie: Parks and Rec (I know it's not a movie, but I don't care)
On a typical Saturday, you can find me: I live a dynamic life…but it definitely involves lots of coffee and some avocado toast
Weirdest quirk about my partner: Lacks object permanence, especially when it comes to treats. It's really fun to see him remember that we have something sweet at home when he has 100% forgotten about it.
Hidden Talent: Cooking – I love making food for friends and can't wait to have a kitchen big enough to go back to making bread and macaroons.
Perfect MTREK Day: Waking up early and going for a hike in the forest or jungle, then when we get back we go for a swim, then we go sailing (and wear lots and lots of sunscreen) then we wander around a village for hours and eat something from every cart and finally we pass out on the van ride home.
Favorite place I've ever visited: Napali Coast on Kauai, HI
Bryan
Hometown: Scranton, PA
Favorite Band/Artist: The Strokes
Favorite Movie: Apollo 13
On a typical Saturday, you can find me working from a coffee shop
Weirdest quirk about my partner: She can remember wines and meals we've had years and years ago. How does she do it?
Hidden Talent: I play the bass – I've even played on a stage in Nashville
Perfect MTREK Day: Wake up a little late, go Scuba diving in crystal clear tropical waters taking pictures of lots of fish, take a nap, then wander around and meet local people and eat incredible local food, weirdly get invited to a bar and run into a famous person and stay out to 3am.
Favorite place I've ever visited: Emily has it right, Hawaii was amazing