Trip Region: Southeast Asia
Country(ies): Malaysia
Partners Trek? No
Cost: $1892
Airfare Estimate: $1300
Structure: 4 • Lodging: 3 • Nightlife: 3 • Activity: 3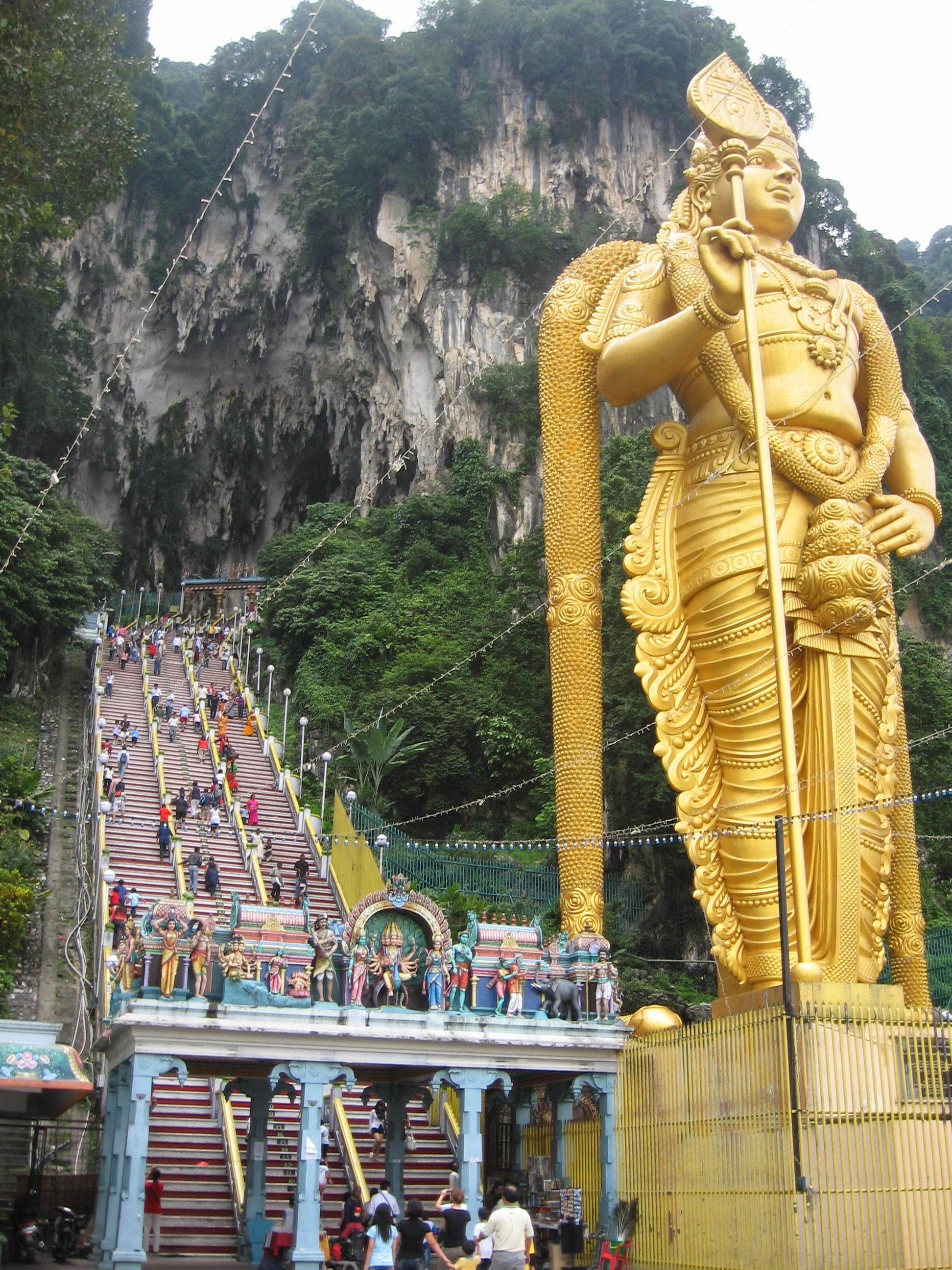 Want a seriously positive NPV project? We have done a thorough cost-benefit analysis and determined that you can't afford to not go to South-East Asia and experience the very best of Malaysia!!! There is something for everyone on this, THE EPICENTER OF ALL THINGS MTREK! Since its emergence from colonial rule, Malaysia has developed a reputation as a land of diverse cultures, exotic foods, and natural beauty…it may even be more beautiful than your trek leaders! On this adventure we will take you where the action is-past outstanding colonial architecture, among friendly locals, close to exotic marine life and deep into ancient rainforests. Hike (or stumble…) along forest walks, haggle in some of Asia's best markets, discover perfect beachside paradise and definitely stay hydrated with fermented beverages in the company of your new Ross BFFs 4EVA! You will be spoiled with the sexiest, smartest, most charming, and fiercest dancing trek leaders in all the land. No, this isn't a dream – 8 days of sunshine, adventure, serious bonding and cocktails can all be yours!
Day 1 — Friday, Aug 28
What the tour guide will tell you: Leave Detroit for the paradise of Southeast Asia! Get ready to be excited! What your parents think you're doing: My precious baby boy/girl is going for an educational trip to expand cultural awareness! What the Professors are thinking: MTrek? These kids should be studying... What you're gonna be thinking: Who are these INSANE trek leaders? All they do is rage and take advantage of free booze on international flights! What other trekkers are thinking: Crap. I should've picked the Malaysia Mtrek...
Day 2 — Saturday, Aug 29
Arrive in Kuala Lumpur, the cosmopolitan capital of Malaysia! We will be chauffered to the hotel before a welcome meeting and fabulous dinner featuring local Malay delicacies. Then obviously, some serious get to know you time over fiesta beverages!
Day 3 — Sunday, Aug 30
We will kick off today with a half day tour to experience the fascinating cultural mix that gives KL such a uniquely cosmopolitan feel. Que Fancy!!! Visit some of the city's most impressive architecture such as the National Monument, National Mosque, Istana Negara (National Palace), Batu Caves and Royal Selangor Pewter before having an epic dinner where we can contemplate the universe, talk about our feelings and about HOW COOL IT IS WE ARE IN MALAYSIA B!
Day 4 — Monday, Aug 31
We will travel in style on a PARTY BUS that will take us to a PARTY BOAT to Taman Negara! Taman Negara (National Park) is home to what's considered to be the oldest rainforest in the world. Experience the jungle from a monkey's point of view on a canopy walk high up in the treetops. Following the walk, those NEXT LEVEL MTREKKERS can take time to explore Bukit Teresek. To round out the day we will be holding hands and tackling some rapids before relaxing for a swim surrounded by the rainforest jungle.
Day 5 — Tuesday, Sep 01
Ready for Jungle Fever Round 2?! Sweat baby sweat baby because we will be hiking through the pristine primary rainforest on a quest for extraordinary wildlife including many exotic birds (no, we aren't talking about the trek leaders…) and learn about the traditional uses of endemic plants and flowers. EDUCATIONAL VALUE 10 POINTS! After twerking through the jungle we will arrive at the crystal-clear waters of the Tahan River where there is time for a refreshing swim-clothing optional. We will adventure back to town for dinner in small dugout canoes, which is also a great opportunity to check out your trek leaders rippling biceps.
Day 6 — Wednesday, Sep 02
Get pumped for some serious adventure time as we head out to the pristine waters and sun-kissed beaches of the Perhentian Islands. Get ready for some serious reefs, white sand for miles, and legit relaxing. We will spend time snorkeling, swimming, exploring nearby islands, and definitely hitting up those beach hammocks. Oh-and there's a sweet sweet seafood BBQ to round out the day.
Day 7 — Thursday, Sep 03
Just in case you didn't get your fill, we will take you all out on a half day snorkeling trip in the turquoise waters to check out the beautiful coral, array of fish, majestic turtles, and have a contest for who can spot and survive their first encounter with a reef shark! I hope it's me...
Day 8 — Friday, Sep 04
Travel to Kuala Besut Jetty and then transfer to the most exotic island of them all, Penang! It's a choose your own adventure situation up in this beeyotch.
Day 9 — Saturday, Sep 05
Hang out in Penang to explore the coastline, cuisine, and colonial heritage which is still present amongst the modern skywscrapers that tower over Georgetown. Fun fact: Penang Island was the first destination of the colonial British in 1786. They invited a bunch of other friends in Asia to come hang out and rage together on this island in the tropics. Today, this exotic blend of cultures still exists and the World Heritage site of Georgetown contains a fascinating blend of religious places of worship that we can explore TOGETHER! CULTURE! BONDING! EVERYONE WINS!
Day 10 — Sunday, Sep 06
What the tour guide will tell you: DON'T PANIC! This is not the end-the party continues in Ann Arbor! What your parents think you're doing: My baby is coming back to his/her studies well educated and relaxed after several days of cultural exchange and learning about wordly problems. What the Professors are thinking: Just as I had imagined...These MBA1s are as hungover as ever. What you're gonna be thinking: MTREK WAS AMAZING! My new besties want to skip Fall A and party at Rick's! No, Skeeps! No, The Jug! Maybe we should just skip Fall A... What other trekkers are thinking: FML. Just...FML. I should've picked the Malaysia Mtrek...