Trip Region: MYSTERY
Country(ies): MYSTERY
Partners Trek? No
Trip Cost: $3800
Airfare Estimate: $
Nightlife: 8 • Activity: 7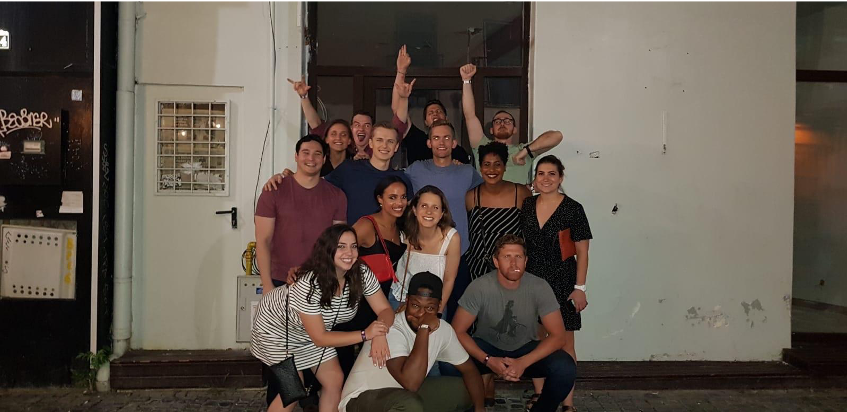 Life has given you two choices: 1) Be average and go somewhere average [any other trek where you know the destination] OR 2) Be a BOSS and join a long line of venerated secretive individuals. Clearly, there is only one correct answer here.
The infamous "Mystery Trek" is the ONLY MTrek where trekkers show up at the airport not knowing where they are going, and destinations are revealed as the trip progresses. If you are an "early to bed early to rise" kind of person, this might not be your trip.
We feel like we shouldn't have to sell mystery because this is the only MTrek that self selects people who love adventure, clurbing, and the unknown. If you like plastic chair restaurants, dive bars, and off the beaten path activities: this trip is for you. If you like five star hotels, a classic martini bar, and traveling first class, please call us back in 2080 when we've all paid off our student loans.
If you choose to join Mystery, you will forever be inducted into the Mystery family.
Quiz: IS MYSTERY FOR YOU?
Instructions: Grab your favorite pen and the nearest napkin (no, not the one with Cholula on it, that's gross) and get ready to tally.
Do you get anxious when people talk about "the plan"? (News flash, kiddo. There is never a plan. #doinitlive)  [Y/N]
Have you ever thought to yourself (while drinking a few casual shower beers), "Self, tonight is gonna be LIT"? [Y/YN]
Did you ever have that nightmare as a kid that your greatest legacy would be a B+ on a World Geography test and $14.67 from a lemonade stand? [Y/N]
Have you ever been banned from a glamping site in the desert? [Y/N]
Do you like piña coladas? And getting caught in the rain? [Y/N]
Have you always wanted to just let it go? LET IT GO? CAN'T HOLD IT BACK ANYMORE?! [Y/N]
Have you ever moved to the city in a broke down car but now you're looking pretty in a hotel bar? [Y/Y]
Do you ever get that Summer Time Sadness and just want to get away? [Y/N]
Are you ready to have the time of your life while meeting some incredible (and incredibly bizarre) humans that will shape your Ross experience and make every day a little bit sunnier? [Y/N]
Did you answer YES to 7 or more questions? CONGRATS. You're mystery material, and we can't wait to meet you.
Travel Day — Saturday, Aug 15
Travel day.
Day 1 — Sunday, Aug 16
Mystery.
Day 2 — Monday, Aug 17
Wouldn't you like to know.
Day 3 — Tuesday, Aug 18
Think again.
Day 4 — Wednesday, Aug 19
We will never tell.
Day 5 — Thursday, Aug 20
If you know the NPV formula by heart, we'll give you a clue.
Day 6 — Friday, Aug 21
Your guess is as good as ours.
Day 7 — Saturday, Aug 22
Nice try.
Departure Day — Sunday, Aug 23
We will be back in Ann Arbor on August 24.
Michael, aka "Magic Mike"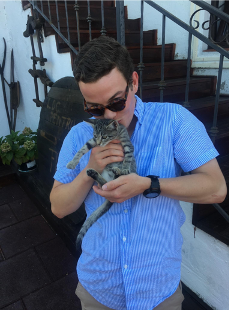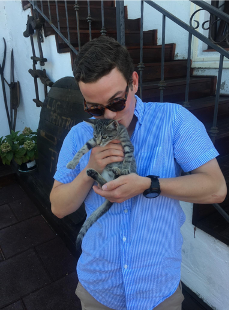 Michael aka "Magic Mike", aka "Mikey from the Bronx," aka "Michael from Chicago" will win you over with his Midwestern charm and extensive tweed collection.  Think the grandpa from Up as a young man.  Michael surprised us all with his dance moves – especially when he outdanced the club promoter during last year's mystery trip. Thunder from Down Under style.   Prior to Ross, Michael worked in the art world in New York, but he will be taking the clubs in Wisconsin by storm as he embarks on a marketing internship at a CPG firm.  And he keeps all of his old receipts so you know that all of the slush fund $$ will go to good use and we will not..I repeat…we will not be over budget.
Ask him about:  How to listen intently/how to balance a checkbook
Don't ask him about:  Where to find the bathroom
Erin, aka "Fountain of Truth"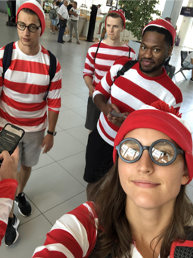 Erin is an investment-banking, marathon-running, wine-guzzling truth teller. While she may be the youngest leader on the team, she has accomplished twice as much in half the time. Growing up in Belgium, Erin visited 200 of the world's 195 countries. She once climbed Mt. Everest in 24 hours, and then competed in an Ironman the next day. She tames wild cats in her free time, and loves spending time with her grandparents in Michigan.
Ask her about: Running and investment banking
Don't ask her about: Darren
Michael, aka "Jersey Mike"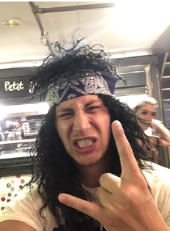 This power bottom from Michigan rocks, rolls, and even rides, a Harley, of course. When he isn't singing his heart out to Blown Away at the most hardcore karaoke bars, he can be found suited up crunching numbers at Citi. He also loves water, whether it's surfing in Portugal or jumping into Dutch canals, he is always ready to get wet.
Ask him about: Motorcycles and investment banking
Don't ask him about: MSU
Lauren, aka "L-Boogie"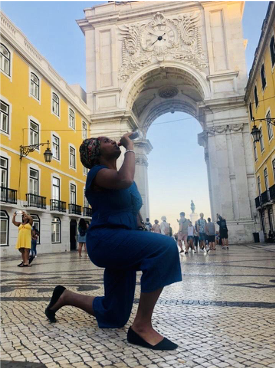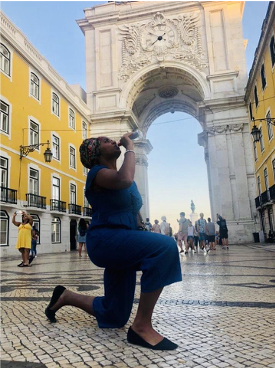 Lauren aka "L-Boogie" moved to Ann Arbor from Brooklyn, NY where she was leading CX initiatives at startups you've never heard of.  This self-proclaimed "Mystery Auntie"  will be the sounding board to help you transition to grad school life, while also making sure you make it through mystery trek in one piece.  Lauren won last year's "Spirit Animal" award because she's always looking for the next move…even if that next move is the walking tour scheduled for the following day. When not taking over karaoke bars, or stealing stranger's shutter shades at the CLERB, Lauren is working towards her goal of meeting every MBA student at Ross. She literally knows everyone, and that will come in handy when you're going through recruiting.  Knowing her is to know the #rossdifference.
Ask her about: Clubs @ Ross (including LIVE), how to embrace the "grades don't matter" mentality
Don't ask her about: MBA Games, Consulting recruiting (jk, you can), losing her shutter shades in Amsterdam
Alyssa, aka "Portrait Mode"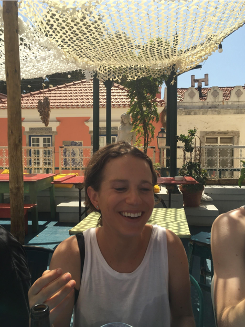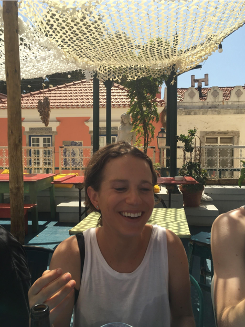 This tequila-loving double Wolverine knows Ann Arbor like the back of her hand. She is your inside guide to discovering this great city. She loves yoga and can out bake Paul Hollywood and Mary Berry combined. Alyssa is also the most organized person you'll ever meet. She has a Ziploc bag for every occasion, even her secret stash of starbursts. And if your Insta #content is weak AF, just call on Alyssa to snap some award winning photos because she is the queen of portrait mode.    
Ask her about: Packing for Mystery, baking
Don't ask her about: What she does for fun
Sara, aka "Too Lit to Quit"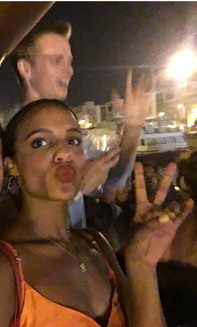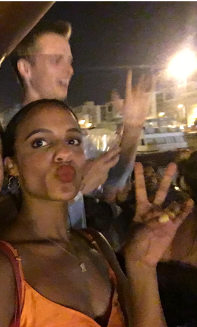 Sara is too lit to quit. That's right: she can't stop and she won't stop. She'll be your biggest cheerleader on Mystery Trek. But don't let all that fun fool you. She studied Economics at UT Austin, so she knows all about supply and demand curves, but she also knows her angles. She'll be the selfie queen on the trip to ensure we capture every moment as a Mystery fam.
Ask her about: Tech and Dallas
Don't ask her about: The metric system