Trip Region: Sub-Saharan Africa
Country(ies): South Africa
Partners Trek? No
Trip Cost: $2292
Airfare Estimate: $1500
Nightlife: 7 • Activity: 7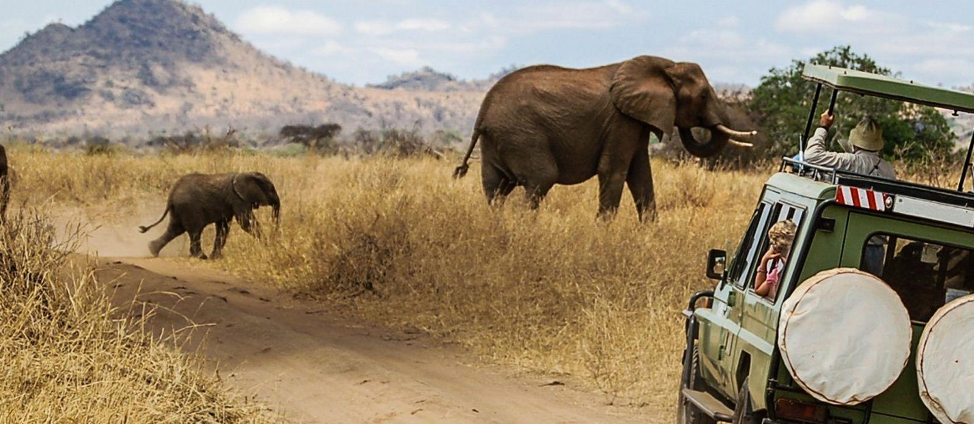 Here at Ross, some strive for "Excellent" whereas others are happy to take a "Pass." But when it comes to MTrek, why settle when you can have it all? Close that Chrome tab and get ready for the trip of a lifetime!
About Us
We, your trek leaders, consist of a tight-knit group of friends, most of whom met on MTrek last year! Our MTrek leaders also met on their trip to South Africa, so we're determined to carry on their legacy. Call it the circle of life. The following itinerary is just a glimpse of what's to come. We've got some great surprises in store, as you would expect for choosing the most sought-after MTrek. We planned ahead so all you have to do is find your favorite bucket hat and grab your Away bag. See you down South!
Trip Overview
This trek starts in Cape Town where we'll see penguins, hike Table Mountain, and go wine-tasting — an exciting combination of activities you simply won't find on any other trip. We'll also experience some of Cape Town's incredible food and nightlife, and bond as a group before we embark on the crown jewel of this trip … SAFARI! We'll travel to Jo-burg where we'll roadtrip to the renowned Kruger National Park, an experience not for the ele-faint of heart. You'll see enough animals in and outside the jeep to keep you on the edge of your seat all day. Luckily, we'll leave with enough inside jokes and memories to sustain us through to the first (of many) MTrek reunions.
Theme Music
I hear the drums echoing tonight
But she hears only whispers of some quiet conversation
She's coming in twelve-thirty flight
Her moonlit wings reflect the stars that guide me towards salvation
I stopped an old man along the way
Hoping to find some old forgotten words or ancient melodies
He turned to me as if to say
"Hurry, boy, it's waiting there for you"
It's gonna take a lot to drag me away from you
There's nothing that a hundred men or more could ever do
I bless the rains down in Africa
Gonna take some time to do the things we never had
"Africa" – Toto
Travel Day — Sunday, Aug 16
We'll fly into Cape Town to kick off what will be the most memorable week of your life. After you arrive, take a quick nap, shake off that jet lag and join us for an incredible Welcome Dinner!
Day 1 — Monday, Aug 17
Cape of Good Hope (Think: the south-western tip of Africa). Boulder's Beach (Think: Penguins!). Family dinner (Think: interactive drumming session and delicious food). Nightlife (Think: running around Cape Town with your newfound lion tribe). What more could you want in a first day?
Day 2 — Tuesday, Aug 18
Let's get outside! We'll hike up Table Mountain, a sandstone plateau rising up above the Cape Flats. The steep cliffs are home to a number of plants and animals (approximately 1,470 species of plants! Wow.) But don't worry, your hard work will pay off. We'll finish the afternoon with wine-tasting! Did you know the Cape Winelands are comprised of the world-famous wine regions of Stellenbosch, Franschhoek and Paarl? Oh yeah.
Day 3 — Wednesday, Aug 19
One word: sandboarding. We'll scope out the Hout Bay dunes and good news, whether you want to board or just watch, it'll be pure comedy. Next, we'll head over to Stir Crazy for a Master Chef-style cooking class. Small groups will compete against each other for the best dishes, presentation, tastes, etc. High competition and a passion for food encouraged. The winning team will be celebrated thoroughly as we hit the bars at Long Street.
Day 4 — Thursday, Aug 20
Pack up your things and get excited: we're going to Jo-burg! We'll make our way to Hippo Hollow Country Estate where we'll spend the remainder of our trip together. And, you know what this means: we're one day closer to Safari. Join us for lunch and then enjoy a free afternoon to explore. As always, we'll end the night with an exceptional group dinner.
Day 5 — Friday, Aug 21
The day is here: SAFARI. Buckle up for a full-day game drive at Kruger National Park. Lions and tigers and bears, oh my! Shoutout to all your friends and colleagues who told you business school was an excuse to take two years off. Jokes on them, because you're going face-to-face with Mother Nature. We'll end the day with a private dinner at Sunset Bridge. Amazing.
Day 6 — Saturday, Aug 22
It'll be hard to beat Safari, but we'll try. We've got a full day Panoroma tour planned. We'll visit the most majestic sights including God's Window, Bourke's Luck Potholes, the Three Rondawels and Blyde River Canyon— the third largest canyon of its kind in the world. Group lunch and dinner included.
Day 7 — Sunday, Aug 23
After a busy few days, it's time for you to build your own adventure. Opt for another game drive or relax at the resort. Entirely your choice. We'll meet up for a Farewell Dinner and toast to new, lifelong friends. That's the Ross difference, folks. Right there.
Departure Day — Monday, Aug 24
"I hate to see you go, but I love to watch you leave!" Goodbyes are never easy, but luckily we've got a long flight home together. We'll check out at Hippo Hollow and fly back to Cape Town. From there, it's back to DTW!