Trip Region: South America
Country(ies): Peru
Partners Trek? No
Trip Cost: $2774
Airfare Estimate: $900
Nightlife: 3 • Activity: 3
After braving the glaciers of Norway as doe-eyed MBA1s, the No Prob-llamas team is excited about taking their trek experience to the Southern Hemisphere for nine amazing days in Peru. Our goal is to perfectly balance our pisco sour intake with our caloric burn in the Sacred Valley so that you can stave off those sexy new b-school curves, while still having a great time getting to know your new classmates. Not well-versed in the great outdoors? Don't worry about it, neither were we last year—so join us on your first "stretch experience" in Machu Picchu.
Day 1 — Sunday, Aug 21
Impact Challenge and Orientation are over, and MTrek begins! Meet your fellow trekkers and future Peruvian compadres in Ann Arbor and fly down to Lima.
Day 2 — Monday, Aug 22
Welcome to Peru! We're kicking off our first day with a visit to Lima's public markets and a private cooking class. What's for lunch? Some of Peru's most famous dishes: ceviche and lomo saltado, topped off with pisco sours. After we eat (and drink) our way through the morning, we'll work it off with a bike tour through historic Lima (think of this as preseason training for THE BUS/tailgating). Our guide will take us through architectural and artistic highlights of the city as we bike along the (GO) BLUE Pacific Coast. We'll check out incredible views of the city from Solar Hill, bike through historical landmarks, and see world famous street art and murals. After the tour, we'll head back to the hotel and recharge for dinner and a Peru-sal of Lima's nightlife.
Day 3 — Tuesday, Aug 23
Today we'll journey to the Palomino Islands, aka the "Little Galapagos of Lima," which is home to dolphins, boobie birds (lol), and…sea lions! We'll spend the morning swimming with the sea lions of the Palominos, which are home to thousands of these cuties and incredible views of the Peruvian coast. After communing with nature for the day, we'll head back and explore Lima for the a few hours before catching an evening flight to Cusco.
Day 4 — Wednesday, Aug 24
Another day, another adventure. After a breakfast smorgasbord, we'll take a tour through Cusco's UNESCO World Cultural Heritage sites like Qurikancha Temple, also known as The Court of MAIZE! ... er... Gold. We'll trek through the Church of Santo Domingo and the 1,000 year old Sacsayhuaman Fortress, then treat ourselves to a local picnic lunch on top of a hill overlooking the city of Cuzco. Choose your Instagram filter wisely. After stopping back at the hotel, we'll cap the night by with a Pisco Sour tasting. Vamos azul!
Day 5 — Thursday, Aug 25
After recovering from a night of pisco sours and karaoke, we'll grab breakfast at the hotel before our guide takes us to Sacred Valley, the Gateway to Machu Picchu. We'll head to the Urumamba River in the heart of the Sacred Valley and raft through the Chuquicahuana route to our riverside picnic lunch. From there, we'll hike up Via Ferrata and spend the afternoon ziplining over the Valley's plains. Last one down takes Fireball shots? After ziplining, we'll stop back at the hotel and head out to explore Cusco's nightlife and teach our new local friends how to sing the Fight Song.
Day 6 — Friday, Aug 26
Machu Picchu bound! After breakfast at the hotel, we'll pack up our backpacks and take the famous Vistadome train from the Sacred Valley to Aguas Calientes, the town that serves as "base camp" for Machu Picchu. After the train ride, we'll have lunch in Aguas Clientes, spending the rest of the day exploring the city and preparing for tomorrow's adventure. At night, we'll tell each other our deepest, darkest secrets in order to bind our friendships permanently. Just kidding, but your Trek leaders do have a few ideas in store to keep things interesting...
Day 7 — Saturday, Aug 27
Game day. Bright and early, we will take a bus to the top of the mountain and citadel of Machu Picchu: the seminal example of Incan architecture. After a guided tour of the ruins and plenty of time to explore on our own, we'll have an authentic Peruvian lunch and hike down the ruins with our guide. Back at the hotel, we'll compare photos and grab some local dinner and drinks before heading back to Cusco.
Day 8 — Sunday, Aug 28
For our last full day in Peru, we're getting in one last hike through Huana Picchu, the mountain that rises over the Machu Picchu ruins. Our hike ends with a visit to the Temple of the Moon, which overlooks the citadel of Machu Picchu. After taking full advantage of this photo op, we'll go back to the hotel and ride back to Cusco for our final night. The celebration begins with dinner at Mutu, a local favorite for traditional Peruvian food and drinks. After dinner, we'll hit the town for our last night out in Peru.
Day 9 — Monday, Aug 29
Like the final round of karaoke at Circus (this will make so much sense come August!), all good things must come to an end. Today we head home to Ann Arbaugh, put away our copper mugs and get out our khaki pants for football season. Get ready for weekends at Skeeps, NYPD, and the Big House with your llam-igos over the next two years.
Aysha "Watch Me Work" Malik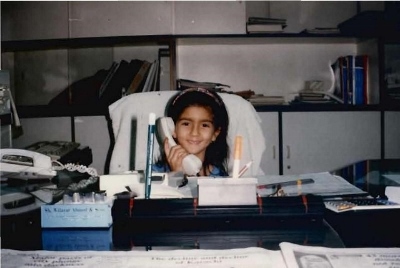 Whether she is working the dance floor at Circus, winning case competitions at Ross or working on social impact initiatives, Aysha "Watch Me Work" Malik has been getting the job done since her first desk job in 1992. After living in Florida, Tennessee, and DC this "Southerner" has slowly migrated to the Midwest– trading in her cowboy spurs for snow boots. "Watch Me," as we call her, always takes advantage of any opportunity to bring her travels to the next level, and she has spared no effort in helping to plan this MTrek. Throughout our trip, Aysha will make sure everyone remains "normal" (a word with a whole new meaning in business school). By the end of No-prob-llama Peru, "Watch Me" will have you workin' and twerkin' with the best of 'em, ready to kick off your first semester at Ross!
Morgan "Nae Nae" Nagy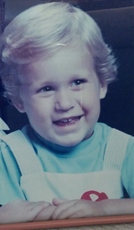 Have you ever wondered what would happen if you combined David Beckham's athleticism with Shakira's dance moves? You're in luck because Morgan "Nae Nae" Nagy was born and will bring that speed and those moves to the mountains of Peru. Upon meeting him, you should introduce yourself by doing the "Watch Me" dance. Just wait for his response. Don't let his dance moves fool you though, Morgan is a southern gentleman that was raised in North Carolina and called Dallas home, before starting at Ross. While "Nae Nae" knows how to have fun– the "eldest" of the group will make sure that we pace ourselves appropriately. Rest assured you're in good hands with Morgan around both in Peru and once you're back in Ann Arbor.
Connor "Ride it Out" Nolan
Whether working the dance floor while dressed as a roller coaster for Halloween (extra surface area required!), trekking up glaciers (in shorts!) with an ice axe in tow, or "tolerating" his fraternity neighbors in Ann Arbor, Connor brings his "ride it out" tagline and infectious humor everywhere he goes. Originally from New York but with Portuguese roots, this NESCAC graduate is a recovering consultant. In Ann Arbor, Connor can typically be found at Circus or making late night Quickie Burger pit-stops. As our resident Follies writer and comedian, he will be sure to have us laughing our way through Peru. Affectionately referred to as "Dad," he'll keep a safe eye on everyone from the back of the hike– but only because he's looking out for others and by NO MEANS is the least athletic of the group. Connor will have your back from Lima, to Cusco, and back to Ann Arbor.
Caroline "BlueTooth" Meyer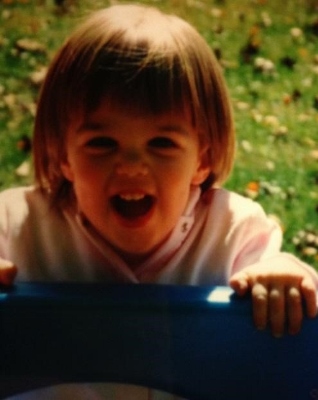 Do you need someone to help you get your stuff to the top of a glacier? You probably don't, but if you did – you'd want to have Caroline around (trust Connor on that one)! Originally from Connecticut, Caroline spent her high school years in London, graduated from Middlebury College in Vermont, and reluctantly left the picturesque rural farms behind for New York City's urban jungle. In Ann Arbor, this international woman of mystery is an expert in the most scenic running routes, the best dessert destinations, and in keeping a household immaculately clean – even in a college town and despite the best efforts of five roommates. Our resident Spanish-speaker, Caroline will help us navigate through Peru – just don't ask her to use a blue tooth!!
Emily "Chill Chill Chill" Knoll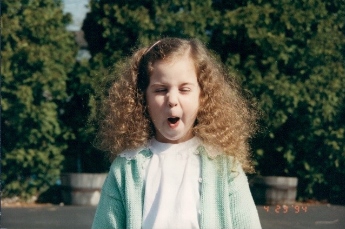 Dancing may not be her forte, but Emily "Chill Chill Chill" Knoll knows a thing or two about karaoke. This double Wolverine studied at Michigan for her bachelor's and couldn't get enough…so she came back for her MBA. As our token "local," Emily guides our group on what's "hip" in Ann Arbor and Detroit. When "Chill Chill Chill" isn't rocking her leather jacket and drinking the finest whiskey (read: pouring vodka-sodas on her friends), she can be found eating free popcorn at Circus. Rest assured, Emily will be at the front of the pack as we explore Peru –making memories that our trek will continue to reminisce about throughout business school.