Trip Region: Western Europe
Country(ies): Spain & France
Partners Trek? No
Cost: $2175
Airfare Estimate: $1700
Structure: 4 • Lodging: 3 • Nightlife: 4 • Activity: 1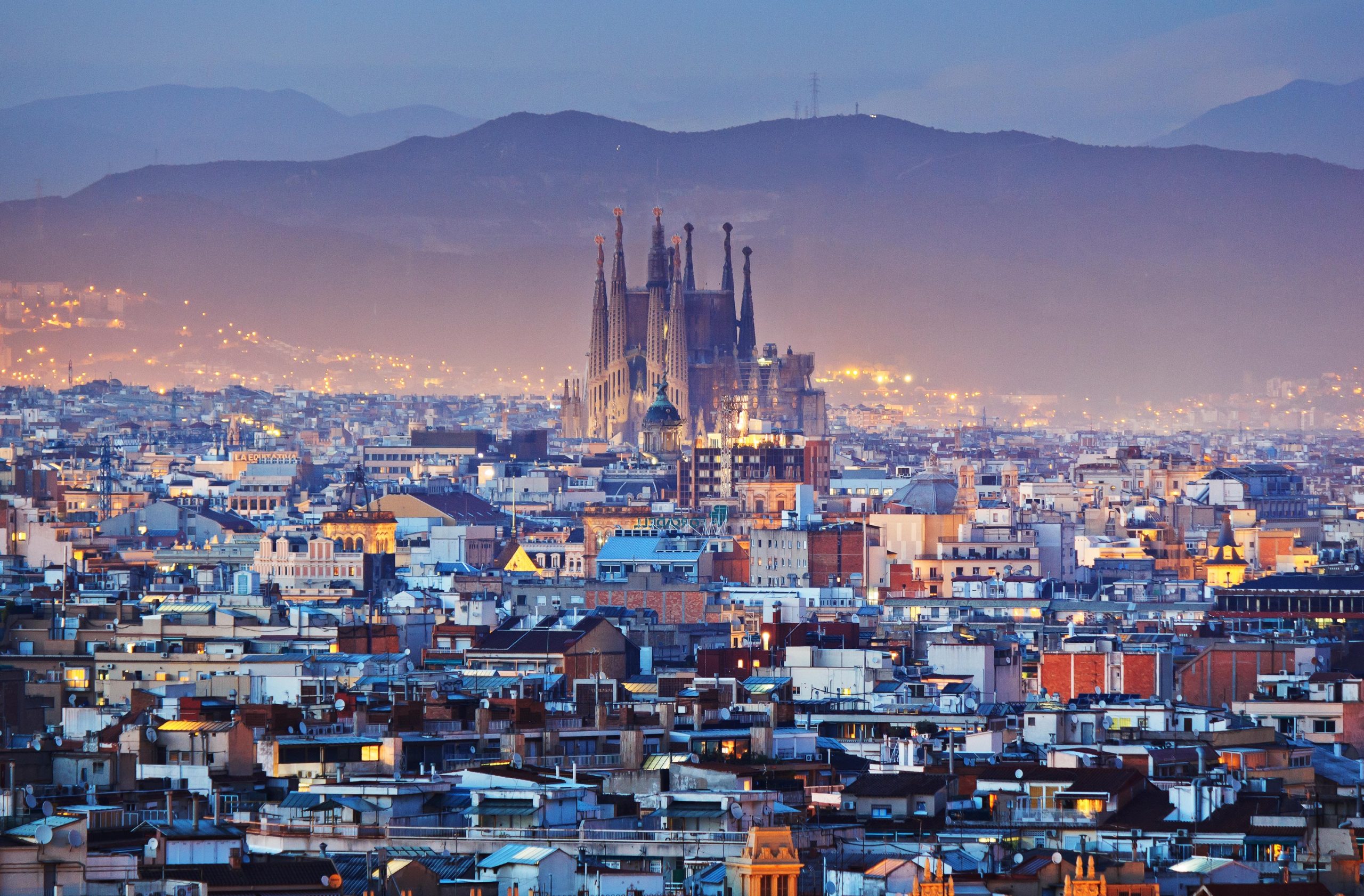 Who ever said loving bad b*aches was a freakin' problem clearly wasn't built for this trip. Consider this a formal invitation to the trek of a lifetime – France and Spain will never be the same.
We're talking private beaches and cooking lessons, jet skiing and raging sessions. Museum tours and riding on boats, Marbella country sides and escargot. Shopping on Barcelona streets and dancing around to European beats.
So rage with team because we practice what we preach, and join us for adventure we call not your basic b*ach.
(Trek cost includes 2 inter-trip flights; transportation to and from the Marbella Airport; museum ticket; all-day private beach pass in Nice; currency exchange rate in contingency; Barcelona private city tour; private chef lunch (or dinner) in Provence / cooking class; winery tour and tasting in Provence.)
Day 1 — Saturday, Aug 20
Depart USA/Travel Day - Fly B*ach. FLY! No really, that's all you're doing! Get some sleep on the flight because the party don't start till we walk in. This trip is all about making sure that by the end of it no one can ever accuse you of being a Basic B*ach!
Day 2 — Sunday, Aug 21
Nice Welcome Dinner - Settle in to family dinner and trial by fire: Rage style. Note: Basic Be*aches won't fair well so I hope you're well rested.
Day 3 — Monday, Aug 22
B*ach Club - We got 99 problems but a be*ach ain't one! Why? Because we have a private one and yes you are invited - get ready to get turnt and hopefuly not burnt.
Day 4 — Tuesday, Aug 23
Nice: Museum Visit - Emma's making us… but at least it's outside! In an effort to avoid being a basic b*ach, we're going to an outdoor Museum in France. Think about it…stuff created by old dead people! Think about it... modern art in the middle of the woods! Get cultured my friends. Then bus to Provence where we settle into Lexy's home away from home. #NYBB
Day 5 — Wednesday, Aug 24
Gordes: Cultural Activies - Shopping, wine, and a cooking class in Provence, France!? C'mon bruh! If you haven't ranked us by now, you're a basic be*ach.
Day 6 — Thursday, Aug 25
Barcelona: Half Day City Tour & Free Evening - It's Barca Baby! We'll fly to Barcelona, take a half day tour of the city and then….. Emma steals the day with a cultural tour of more stuff made by old dead people. Just can't get enough can she?
Day 7 — Friday, Aug 26
Barcelona: Free Day - Now that you're well on your way to being a more sophisticated b*ach, its time to turn up the heat with some flamenco.(tbd)
Day 8 — Saturday, Aug 27
Transfer to Marbella & Beach Day - It's crunch time people - 4th quarter - and time to bring in your a-Game. We're talking Banana Boats, Pedal Boats, and Jet skis. You only get one shot, do not miss your chance to roll - your basic b*achness is on the line.
Day 9 — Sunday, Aug 28
Marbella: Boat - Get your towels ready, it's about to go down! Every basic b*ach hit the deck, bring your flippy floppies and take a good hard look we're on a m**************** boat.
Day 10 — Monday, Aug 29
Marbella: Beach Day & Scavenger Hunt - Hold on to your pumpkin spice lattes, we've got an epic day for you planned. Trust us b*aches.
Day 11 — Tuesday, Aug 30
Depart for USA - Congratulations! You'll be heading back to Ann Arbor in style. You've survived Not Your Basic B*ach training. So say goodbye to those dingy uggz and hello to your Maize n Blue onesie.