Trip Region: Western Europe
Country(ies): Spain & France
Partners Trek? No
Trip Cost: $2175
Airfare Estimate: $1700
Nightlife: 4 • Activity: 1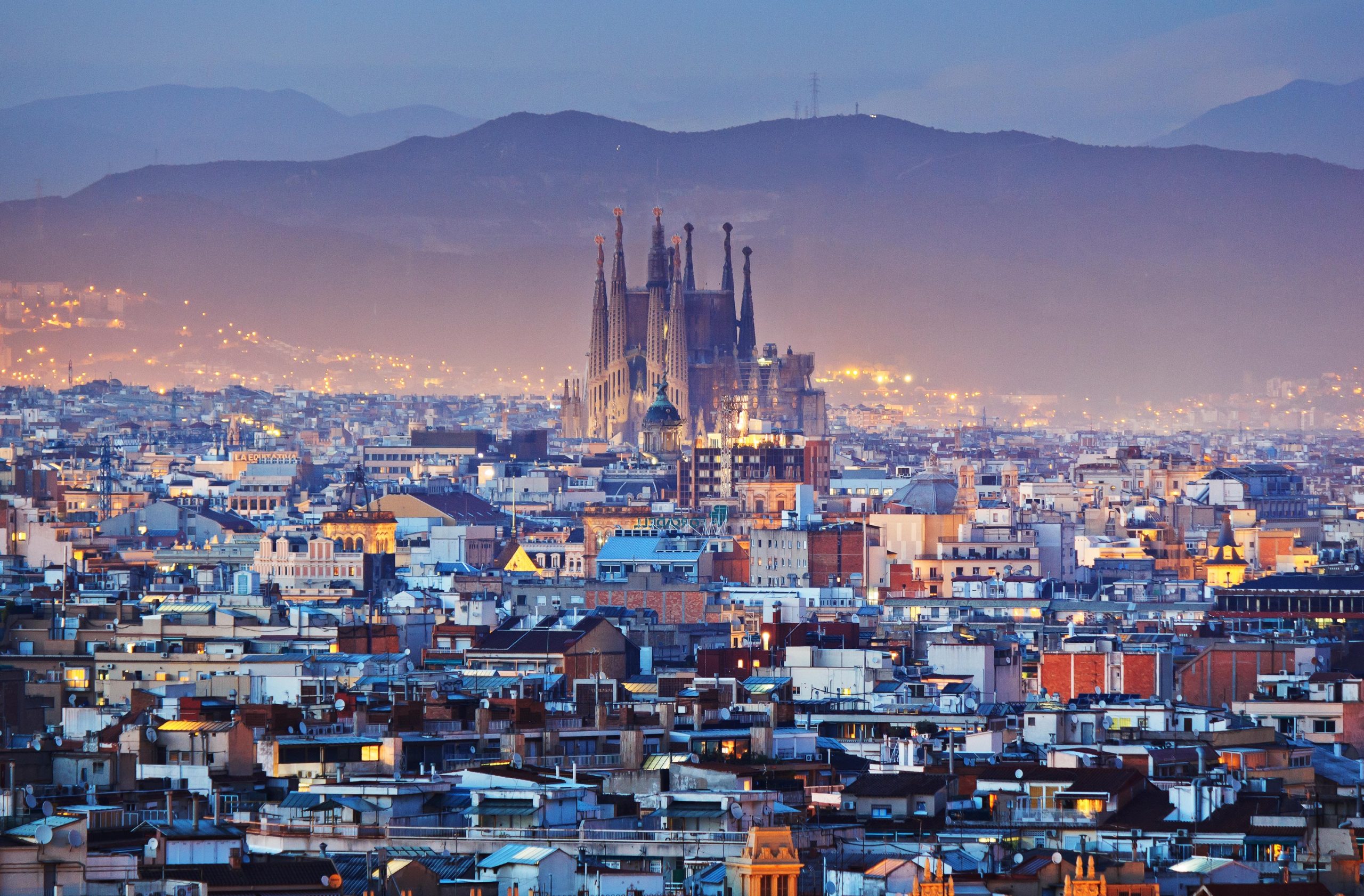 Who ever said loving bad b*aches was a freakin' problem clearly wasn't built for this trip. Consider this a formal invitation to the trek of a lifetime – France and Spain will never be the same.
We're talking private beaches and cooking lessons, jet skiing and raging sessions. Museum tours and riding on boats, Marbella country sides and escargot. Shopping on Barcelona streets and dancing around to European beats.
So rage with team because we practice what we preach, and join us for adventure we call not your basic b*ach.
(Trek cost includes 2 inter-trip flights; transportation to and from the Marbella Airport; museum ticket; all-day private beach pass in Nice; currency exchange rate in contingency; Barcelona private city tour; private chef lunch (or dinner) in Provence / cooking class; winery tour and tasting in Provence.)
Day 1 — Saturday, Aug 20
Depart USA/Travel Day - Fly B*ach. FLY! No really, that's all you're doing! Get some sleep on the flight because the party don't start till we walk in. This trip is all about making sure that by the end of it no one can ever accuse you of being a Basic B*ach!
Day 2 — Sunday, Aug 21
Nice Welcome Dinner - Settle in to family dinner and trial by fire: Rage style. Note: Basic Be*aches won't fair well so I hope you're well rested.
Day 3 — Monday, Aug 22
B*ach Club - We got 99 problems but a be*ach ain't one! Why? Because we have a private one and yes you are invited - get ready to get turnt and hopefuly not burnt.
Day 4 — Tuesday, Aug 23
Nice: Museum Visit - Emma's making us… but at least it's outside! In an effort to avoid being a basic b*ach, we're going to an outdoor Museum in France. Think about it…stuff created by old dead people! Think about it... modern art in the middle of the woods! Get cultured my friends. Then bus to Provence where we settle into Lexy's home away from home. #NYBB
Day 5 — Wednesday, Aug 24
Gordes: Cultural Activies - Shopping, wine, and a cooking class in Provence, France!? C'mon bruh! If you haven't ranked us by now, you're a basic be*ach.
Day 6 — Thursday, Aug 25
Barcelona: Half Day City Tour & Free Evening - It's Barca Baby! We'll fly to Barcelona, take a half day tour of the city and then….. Emma steals the day with a cultural tour of more stuff made by old dead people. Just can't get enough can she?
Day 7 — Friday, Aug 26
Barcelona: Free Day - Now that you're well on your way to being a more sophisticated b*ach, its time to turn up the heat with some flamenco.(tbd)
Day 8 — Saturday, Aug 27
Transfer to Marbella & Beach Day - It's crunch time people - 4th quarter - and time to bring in your a-Game. We're talking Banana Boats, Pedal Boats, and Jet skis. You only get one shot, do not miss your chance to roll - your basic b*achness is on the line.
Day 9 — Sunday, Aug 28
Marbella: Boat - Get your towels ready, it's about to go down! Every basic b*ach hit the deck, bring your flippy floppies and take a good hard look we're on a m**************** boat.
Day 10 — Monday, Aug 29
Marbella: Beach Day & Scavenger Hunt - Hold on to your pumpkin spice lattes, we've got an epic day for you planned. Trust us b*aches.
Day 11 — Tuesday, Aug 30
Depart for USA - Congratulations! You'll be heading back to Ann Arbor in style. You've survived Not Your Basic B*ach training. So say goodbye to those dingy uggz and hello to your Maize n Blue onesie.
Avery Scurlock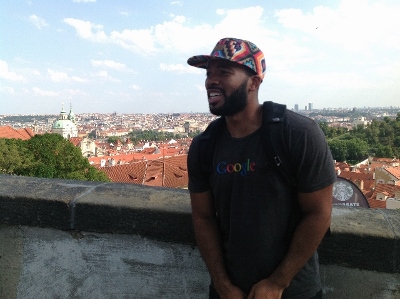 Last but definitely not least we have Avery, who is the perfect gentleman to close the loop on this band of non-basic beaches. He claims to be from Chicago, but that is debatable, although he hold Bulls' season tickets. Unlike with Emma who makes sure you are fed, Avery will eat everything in sight.. The man is always eating and has the magical power of always being hungry, especially around free food. Like MacCalvin and Lexy, he is part of the BUS Crew (BTW, Emma and Enrique are also part of the BUS Crew, how have you not picked us yet?!?!). But back to Avery…also like Lexy, he likes to shop and has an an insane amount of shoes (apparently that is like a thing). Avery met Enrique at Crisis Challenge and he can tell you the man is smooth and relaxed under pressure. So you can feel safe abroad with this guy, he's got your back. For these and many more reasons, Avery is not your basic beach!
Lexy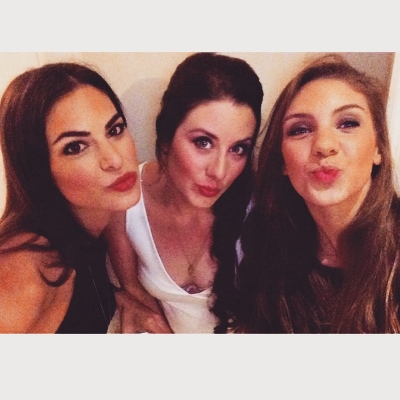 Before school Lexy made the world more beautiful by marketing and selling overpriced makeup. Although she would never admit it, she's the ultimate Valley Girl. But don't let her RBF (if you don't know what that is, we'll tell you in Europe) fool you, she has a heart of gold. She'll rage the night away like the best of them and will make sure you have an awesome time at the beach. I mean, after all, there is a reason she will be running the BUS next year! Join this country music, football, and shoe lover in France and Spain for the ultimate pre-MBA experience. She speaks perfect French and will make sure you don't get ripped off while bargaining for your croissant in the French countryside. For these and many more reasons Lexy is not your basic beach!
Emma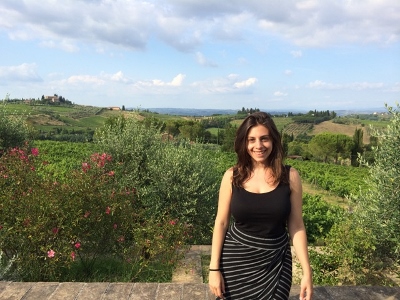 Emma plays a tiny violin because she is tiny herself. Growing up she also spent many a summer at band camp (yes, that band camp…). You know where we are going with this… Born in Detroit, she quickly escaped to Washington, DC and later NYC where she was a professional party planner, so you know this trip is going to be perfectly executed to the last detail. She admits to loving foreign boys, so who knows if we'll loose her a night or two (especially in Spain). Destiny brought this fierce Wolverine back to Michigan and now she is part of Risky Business (If you don't know what that is, you're about to find out). Emma is also our resident Jewish -Mother -in-Training, so she'll make sure we're all well fed, well rested, and well raged! Anything remotely cultural in the itinerary is all her. I guarantee that by the end of the week, you are guaranteed to have fallen in (platonic) love with her. For these and many more reasons Emma is not your basic beach!
Mac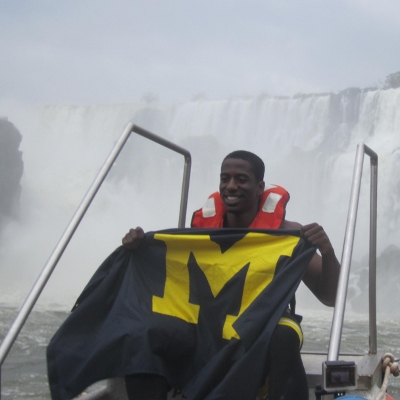 In his previous life, MacCalvin was a marketer in the tech space and a D1 basketball player! For some reason we still don't understand, this shooting guard decided to leave everything behind and come to Ann Arbor Ross. At Ross he is the proud president of the Basketball Club (yeah, definitely a step up from D1, right!). MacCalvin is also part of the Wolverine Fund, and therefore the rest of us designated him as the trip's CFO. He is also going to be running the BUS next year, so you know this guy knows how to party. (Yes, there are 2 out of the 5 BUS leaders on this trek, so it's basically going to be a week-long European tailgate.) This accent-less Boston-born Lakers fan (huh?) is also a wicked DJ and will impress you with some serious dance moves. So make some space on the European dance floor because this guy is about to school you! For these and many more reasons MacCalvin is not your basic beach!
Enrique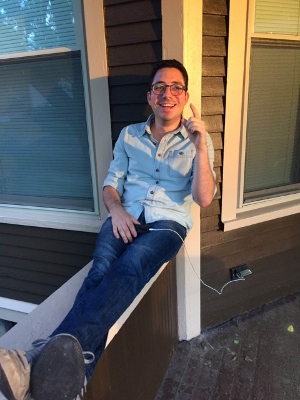 Enrique hails from northern Mexico (when he rolls his Rs, just swoon). After years of eating his mother's chilaquiles and marketing baby formula, he decided to leave for the snowier pastures of Michigan, where he serves as sassy-b*ach at large, otherwise known as a Follies writer. This pop culture encyclopedia will make sure you check your RBF at the door. But don't be thrown by his sassiness, deep deep deep down he is actually a nice person and will make sure you are having an awesome time. He speaks both Spanish (duh!) and French, so he'll be our official haggler-in-chief. He doesn't do shots (he is just weird that way) but he can definitely order some for you in Spanish. He also thinks he is Royale, which is why if anyone has a late night McDonald's craving after raging (and you will), Enrique is your guy. For these and many more reasons, Enrique is not your basic beach!