Trip Region: Central America
Country(ies): Panama
Partners Trek? No
Trip Cost: $1885
Airfare Estimate: $650
Nightlife: 4 • Activity: 3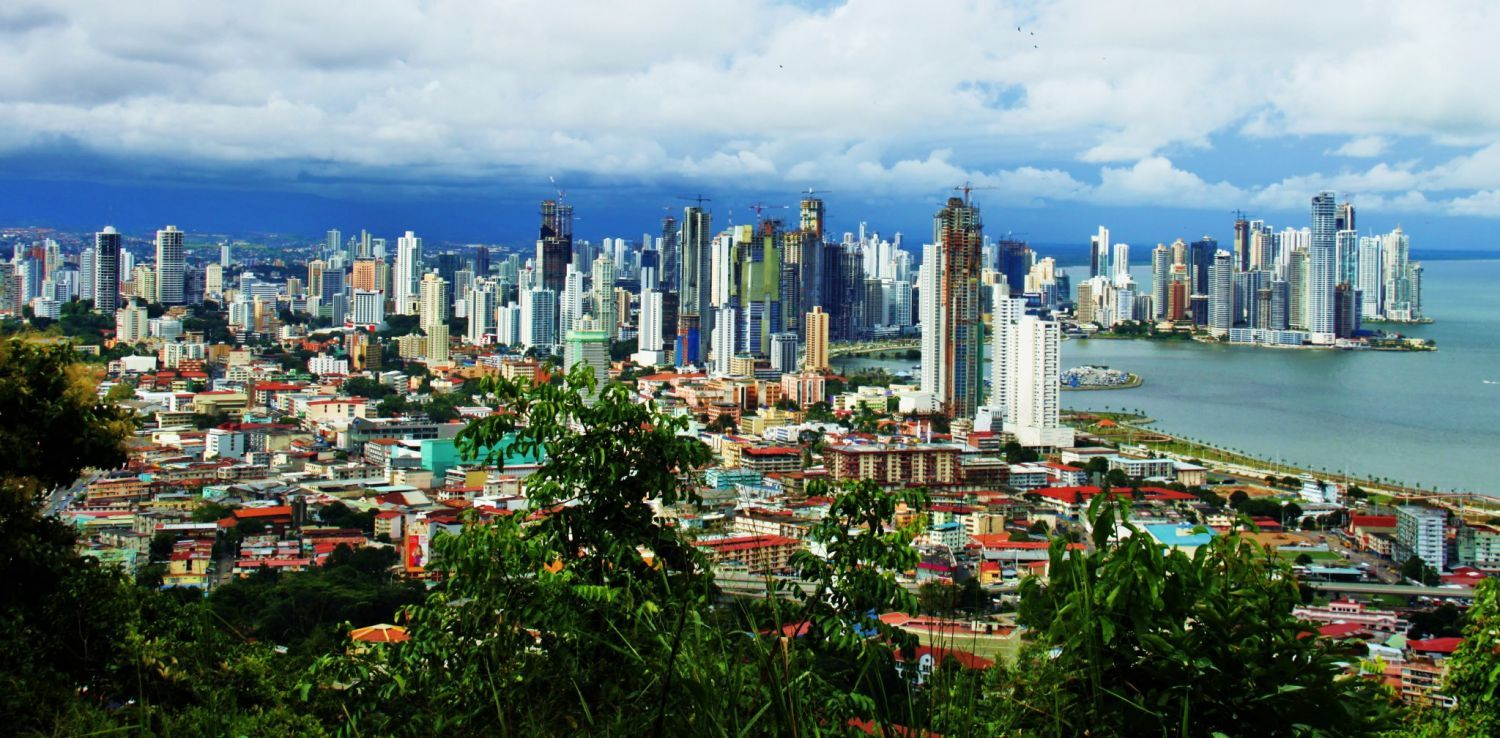 When we were planning this trip to Panama we had a few important requirements: (1) hard chilling (2) ample opportunities to Turn Down For What (3) beautiful beaches (4) our own version of Yatch Week and (5) a Tree House Hotel. While we couldn't secure a Tree House Hotel (trust us, we tried), we have plenty of goodies lined up for Panama. Once we're settled into Central American life, we'll begin by spending 3 days island hopping across the magical San Blas Islands where there might be whales and dolphins, snorkeling, scuba diving, fishing, beach laying, and some serious boat partying. After returning to Panama City and exploring the historic town we'll take a trip through the Panama Canal and spend a night dancing Salsa in one of the cities Cuba inspired night clubs. Because we don't believe in wasting precious vacation time, we'll rise early to flee to surfers paradise, Playa Venao where we'll spend several days surfing, SUP-ping, kayaking, and hiking. Throughout your trip we guarantee nights of raging, dancing, and plenty of time getting to know your fellow Rossers. So, prepare yourself to be amazed, intoxicated and swept away on a magical trip to glorious Panama.
Day 1 — Sunday, Aug 21
Fly from Ann Arbor to Tocumen, Bus to Panama City! Meet your fellow Trekkers at the A2 airport bar, where you'll sleepily break the ice and then make your way to PANAMA! Your leaders (and best) will meet you at the airport and join you for the bus ride into the city. After checking into our hotel and having a "we made it!" cocktail, the group will head out to a dinner with a show that celebrates local Panamanian culture. From dinner we'll head out for a night on the town that'll rival pretty much anything else you've done because we're business leaders and we approach raging like we do a business problem, full speed ahead!
Day 2 — Monday, Aug 22
Day trip: Monkey Island (We're On a Boat) Tour! Our trip today will take us to beautiful Lake Gatun, where we'll encounter exotic birds, monkeys, sloths, iguanas, and crocodiles (OH MY!). Nothing builds friendships like experiencing wildlife and getting yelled at by howler monkeys, so we're definitely in for a treat. We'll head back to Panama for dinner and a night out on the town to tear it up on the dancefloor.
Day 3 — Tuesday, Aug 23
Transfer to San Blas Island (google it) where we'll start our 3 day boat/yacht adventure! We're not gonna lie, we've always dreamed of doing yacht week somewhere out of this world. The San Blas Islands just might be a slice of paradise. Once we're settled into our boat cabins we'll gather for some afternoon-into-night drinking and have our first themed rage night! Bring your bestest and proudest Michigan gear!
Day 4 — Wednesday, Aug 24
More boat + paradise hard chilling. Knowing that the semester will start at 100 miles per hour, we wanted to let you relax. Just kidding. Today we'll engage in some Yacht Week style island hopping/exploring, there might be whales and dolphins NBD, snorkeling, scuba diving, fishing, beach laying, and probably a nap or two. The fun will continue deep into the night. Please bring all white clothing for a white party!
Day 5 — Thursday, Aug 25
A continuation of yesterday!
Day 6 — Friday, Aug 26
After weepily saying goodbye to our #boatlife, we'll return to Panama city for some cultural immersion. We'll visit and experience THE canal and explore the Casa Viejo neighborhood. Our evening will include dinner and dancing at Havana Panama cuban club!
Day 7 — Saturday, Aug 27
We can't sit still! Day 7 will include a transfer to surfers paradise Playa Venao. We'll check in and explore the beach and check out some fun activities like stand-up paddle boarding! Saturday night shenanigans will commence with a NEON party right on the sandy shores of the ocean.
Day 8 — Sunday, Aug 28
Visiting Playa Venao wouldn't be complete without some surfing and watersports. Trekkers will be able to take surfing lessons (or surf on their own), kayak, SUP, hike, do yoga or just chill really hard on the beach. SundayFunday isn't a thing unless you start your day drinking at a reasonable hour, which is exactly what we plan on doing. Evening festivities will celebrate all of your days achievements with dinner, a night at the bar(s) and a beautiful sunset with your new BFFs.
Day 9 — Monday, Aug 29
Return to Panama! After a morning of catching our final rays, waves and sand, we'll return to Panama city. Don't worry the night will end with dinner and a "sampling" of the local nightlife said to rival that of Miami. We didn't say it first, we're just telling you what we heard...
Day 10 — Tuesday, Aug 30
LAST DAY IN PARADISE! We have to end this trip with a bang, so for the day we'll be taking a day trip to the Bayano Caves, where will mingle with nature and explore some incredible rock formations. We'll depart from the shores of Lake Bayano, and begin a serious exploration of an underground river. The tour ends in a lagoon, where we'll swim and take 1 million photos before heading back to the city. Our final night in Panama will be one to remember (or not).
Day 11 — Wednesday, Aug 31
Homecoming! We'll head back to Ann Arbor and dream of the beautiful Panamanian coast.
Pat "Patty Beatz" Bailey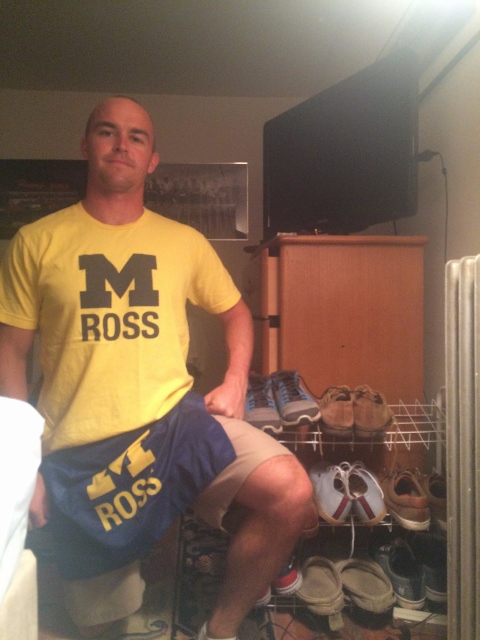 If you have ever done the rounds of Boston's underground semi-pro karaoke scene, you probably heard of his by his stage name, "Patty Beatz." If you haven't, you're missing out, but you'll surely hear a rendition of Lost That Loving Feeling at some point sooner rather than later. When not stumbling through a song on stage, Pat is likely arguing with a non-New Englander about sports- likely revolving around his close friends Bill Belichick and Tom Brady. A competitor to the end, he enjoys nothing better than a good board game, preferably Settlers of Catan (no, that does not make him nerdy; its a wicked awesome game). Oh, and his arch nemesis is fellow leader Salami Shah. Prepare to watch their battle royale showdown unfold on the mean streets of Panama! Signature dance move: The White Boy Tango
Mariel "Fireball" Montuori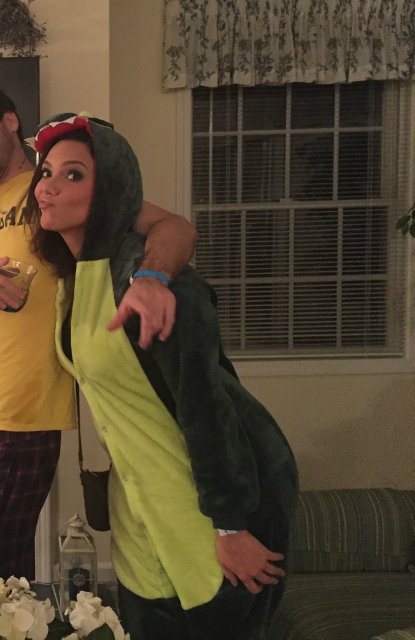 In addition to being game for just about anything, Mariel is a morning person (the energetic peppy kind). You can find her dancing (either to real music or the music in her head) at any given hour of the day or night. This little Brazilian fireball moved to Ann Arbor after spending most of her life wandering the wild wild east (China + Hong Kong), and is pretty sure she's here for business school and that business is something to do with numbers and buzzword bingo. Prepare yourself for being serenaded out of bed in the morning and challenged to feats of silliness by this one. They don't call her fireball for nothing…Signature dance move: Shake it like a Polaroid Picture
Grant "Local Gringo" Cowherd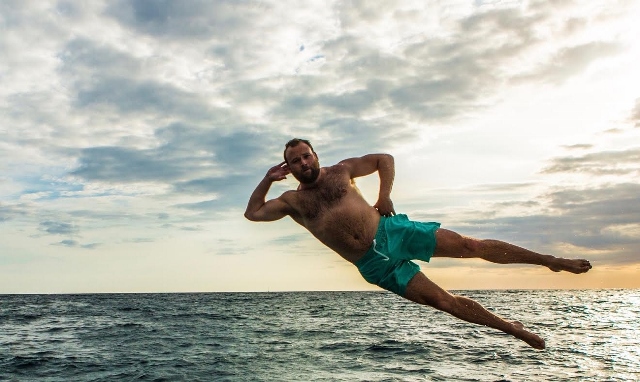 Likes: Wings, jokes, après ski, Jesus, Budweiser, gear, bonfires, fishing, meeting new people, photography, and the outdoors. Does not like: colds, bad food, emoticons, pillow top mattresses, blurry instagrams, hangovers, washboard abs, and pants. Signature dance move: involves a 9 iron, bucket of ice, and a buffalo, preferably stuffed (for safety). Signature dance move: The Pocket Beer
Salonee "Salolo" Shah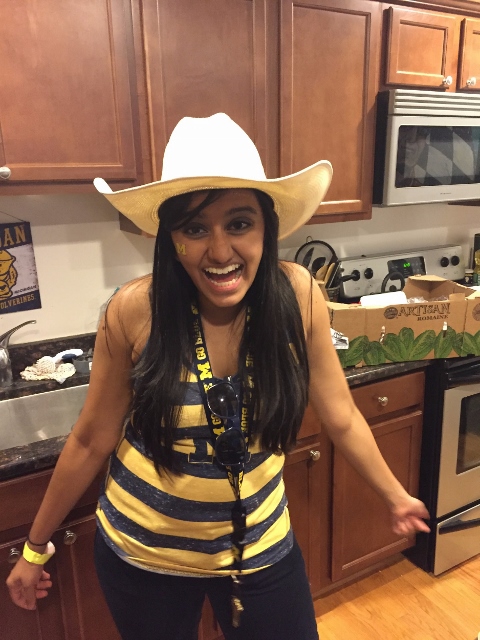 Don't be deceived by her overwhelming cuteness: this loud, proud, Texan vegetarian (is that even a thing?) will take charge of the night to maximize hype and minimize sobriety. Even crutches and a fractured hip couldn't keep this trooper from dominating the Nicaraguan action adventure scene and tearing up the club with her disruptive innovation in dance floor technology: crutch limbo. When not running all our social lives like a soccer mom crossed with a cruise ship director, Salonee can be found helping all her friends get prepped for their upcoming interviews, which we all tell ourselves is really helping her get prepped for her future career in human capital. Fellow trek leader and general menace to society FU-Pat doesn't stand a chance against her.Signature dance move: Getting Sa-low-low under that limbo crutch.
Christine "Unicorn" Priori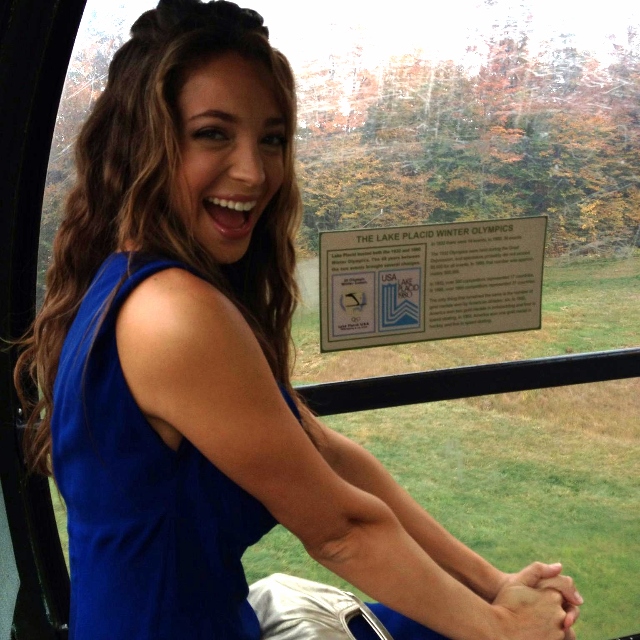 Every team has a spirit animal or unicorn, Christine is ours. As a dual degree, Christine is a fountain of knowledge in both matters of Ross and how to boogie. While we're all pretty confident of our dancing chops, Christine takes the prize and will outlast even the most athletic of dancers. But don't think that just because she's our happy place that Christine is soft: hailing from the mean streets of New York, Christine spent her time before Ross working in Finance, Fashion and Consulting. Before our trek is through she'll be your party starter, dance partner and partner in crime. Signature dance move: The Fingers!!