Trip Region: Central America
Country(ies): Panama
Partners Trek? No
Cost: $1885
Airfare Estimate: $650
Structure: 2 • Lodging: 3 • Nightlife: 4 • Activity: 3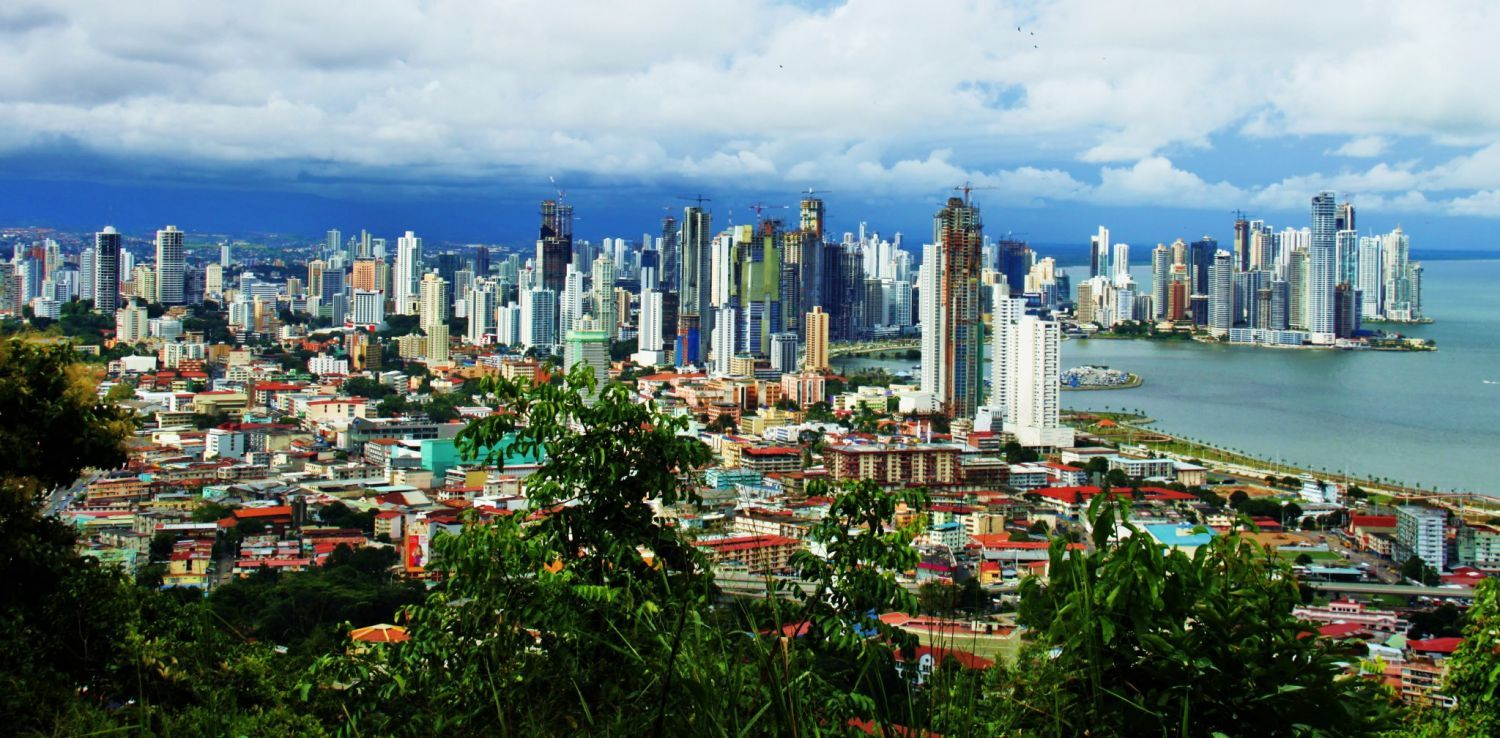 When we were planning this trip to Panama we had a few important requirements: (1) hard chilling (2) ample opportunities to Turn Down For What (3) beautiful beaches (4) our own version of Yatch Week and (5) a Tree House Hotel. While we couldn't secure a Tree House Hotel (trust us, we tried), we have plenty of goodies lined up for Panama. Once we're settled into Central American life, we'll begin by spending 3 days island hopping across the magical San Blas Islands where there might be whales and dolphins, snorkeling, scuba diving, fishing, beach laying, and some serious boat partying. After returning to Panama City and exploring the historic town we'll take a trip through the Panama Canal and spend a night dancing Salsa in one of the cities Cuba inspired night clubs. Because we don't believe in wasting precious vacation time, we'll rise early to flee to surfers paradise, Playa Venao where we'll spend several days surfing, SUP-ping, kayaking, and hiking. Throughout your trip we guarantee nights of raging, dancing, and plenty of time getting to know your fellow Rossers. So, prepare yourself to be amazed, intoxicated and swept away on a magical trip to glorious Panama.
Day 1 — Sunday, Aug 21
Fly from Ann Arbor to Tocumen, Bus to Panama City! Meet your fellow Trekkers at the A2 airport bar, where you'll sleepily break the ice and then make your way to PANAMA! Your leaders (and best) will meet you at the airport and join you for the bus ride into the city. After checking into our hotel and having a "we made it!" cocktail, the group will head out to a dinner with a show that celebrates local Panamanian culture. From dinner we'll head out for a night on the town that'll rival pretty much anything else you've done because we're business leaders and we approach raging like we do a business problem, full speed ahead!
Day 2 — Monday, Aug 22
Day trip: Monkey Island (We're On a Boat) Tour! Our trip today will take us to beautiful Lake Gatun, where we'll encounter exotic birds, monkeys, sloths, iguanas, and crocodiles (OH MY!). Nothing builds friendships like experiencing wildlife and getting yelled at by howler monkeys, so we're definitely in for a treat. We'll head back to Panama for dinner and a night out on the town to tear it up on the dancefloor.
Day 3 — Tuesday, Aug 23
Transfer to San Blas Island (google it) where we'll start our 3 day boat/yacht adventure! We're not gonna lie, we've always dreamed of doing yacht week somewhere out of this world. The San Blas Islands just might be a slice of paradise. Once we're settled into our boat cabins we'll gather for some afternoon-into-night drinking and have our first themed rage night! Bring your bestest and proudest Michigan gear!
Day 4 — Wednesday, Aug 24
More boat + paradise hard chilling. Knowing that the semester will start at 100 miles per hour, we wanted to let you relax. Just kidding. Today we'll engage in some Yacht Week style island hopping/exploring, there might be whales and dolphins NBD, snorkeling, scuba diving, fishing, beach laying, and probably a nap or two. The fun will continue deep into the night. Please bring all white clothing for a white party!
Day 5 — Thursday, Aug 25
A continuation of yesterday!
Day 6 — Friday, Aug 26
After weepily saying goodbye to our #boatlife, we'll return to Panama city for some cultural immersion. We'll visit and experience THE canal and explore the Casa Viejo neighborhood. Our evening will include dinner and dancing at Havana Panama cuban club!
Day 7 — Saturday, Aug 27
We can't sit still! Day 7 will include a transfer to surfers paradise Playa Venao. We'll check in and explore the beach and check out some fun activities like stand-up paddle boarding! Saturday night shenanigans will commence with a NEON party right on the sandy shores of the ocean.
Day 8 — Sunday, Aug 28
Visiting Playa Venao wouldn't be complete without some surfing and watersports. Trekkers will be able to take surfing lessons (or surf on their own), kayak, SUP, hike, do yoga or just chill really hard on the beach. SundayFunday isn't a thing unless you start your day drinking at a reasonable hour, which is exactly what we plan on doing. Evening festivities will celebrate all of your days achievements with dinner, a night at the bar(s) and a beautiful sunset with your new BFFs.
Day 9 — Monday, Aug 29
Return to Panama! After a morning of catching our final rays, waves and sand, we'll return to Panama city. Don't worry the night will end with dinner and a "sampling" of the local nightlife said to rival that of Miami. We didn't say it first, we're just telling you what we heard...
Day 10 — Tuesday, Aug 30
LAST DAY IN PARADISE! We have to end this trip with a bang, so for the day we'll be taking a day trip to the Bayano Caves, where will mingle with nature and explore some incredible rock formations. We'll depart from the shores of Lake Bayano, and begin a serious exploration of an underground river. The tour ends in a lagoon, where we'll swim and take 1 million photos before heading back to the city. Our final night in Panama will be one to remember (or not).
Day 11 — Wednesday, Aug 31
Homecoming! We'll head back to Ann Arbor and dream of the beautiful Panamanian coast.