Trip Region: Eastern Europe
Country(ies): Germany & Czech Republic
Partners Trek? No
Trip Cost: $2385
Airfare Estimate: $1300
Nightlife: 3 • Activity: 1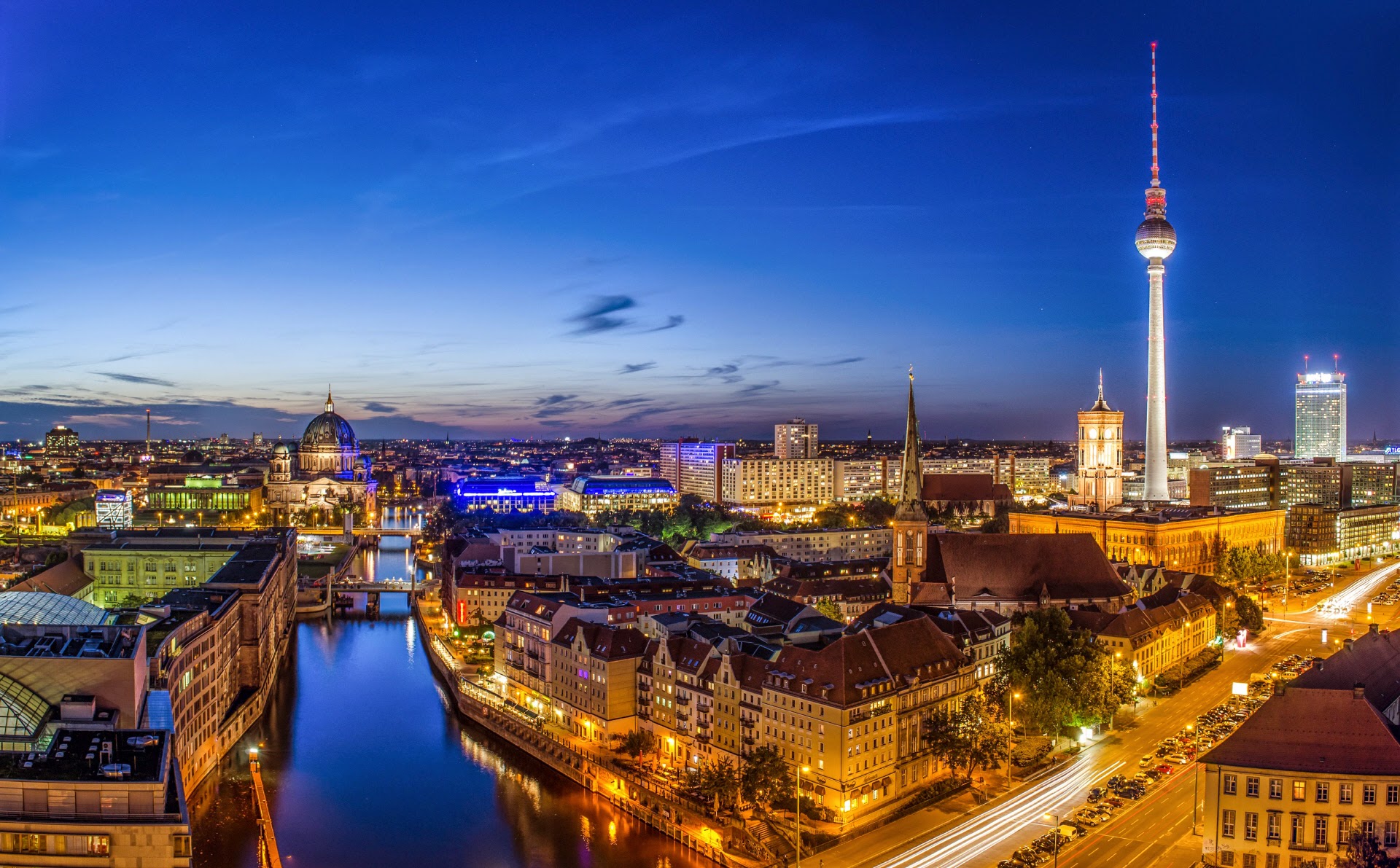 To quote Aziz Ansari, "Treat Yo Self". You've aced the GMAT and passed the infamous Ross group interview; time to celebrate your accomplishments and enjoy yourself before becoming a student again. We'll be having a once (unless you lead a trip next year)-in-a-lifetime experience through Europe to enjoy the food, culture, and nightlife. Our learn hard, party hard schedule starts in Berlin, takes the party to Prague, and ends in Munich. We'll pick up some new skills (cooking classes), have unique experiences (climbing the roof of the Olympic Stadium/Kayaking through Berlin), eat great food, and treat ourselves (Karlovy Vary spa retreat). Your MBA2 guides will lead the way with the perfect soundtrack and newly acquired summer consulting, marketing, and tech skills. We'll all bond by taking in historic sites, visiting Europe's biggest party destinations, and getting pictures that all your friends will be jealous of. You've made great choices so far in life, continue the streak with this trek!
Day 1 — Friday, Aug 28
Fly to Berlin. Start rocking out to EDM music and learning the Michigan fight song. Plenty of fist pumping and "Go Blue!'s" await!
Day 2 — Saturday, Aug 29
Arrive in Berlin. Get to know everyone during a kick-off dinner. Play guess which trek leader... (partied at a Budapest gay club for two hours without realizing it)
Day 3 — Sunday, Aug 30
See monuments and famous sites including where Michael Jackson hung Blanket. Visit the shopping paradise of Berlin, Kurfürstendamm. We'll pick up some cooking skills at a German cooking class and then hit up a Berlin night club.
Day 4 — Monday, Aug 31
See Berlin by kayak to get a different perspective of the city. Rest before hitting up the famous Berlin nightlife. Start training with your shake weights now for all night fist pumping.
Day 5 — Tuesday, Sep 01
Travel to Prague. Sight seeing from the comfort of a private coach. Family dinner together and discuss hair with Robert. Party all night and enjoy the epic dawn sunrise at the Charles Bridge. This will be another perfect Instagram moment.
Day 6 — Wednesday, Sep 02
Big recovery day with brunch then Karlovy Vary, a famous spa town, for a day of relaxation in the mineral springs. Team massages mandatory. On the way back, we'll visit the oldest brewery in Czech for some history and alcohol. After eating, sleeping, resting, we'll be repeating the raging.
Day 7 — Thursday, Sep 03
Travel to Munich by Train. Either play board games or train drink. Big dinner as you receive your official mTrek nickname. Rest, then explore the Munich nightlife.
Day 8 — Friday, Sep 04
More epic picture taking as we conquer the Alps and storm the Neuschwanstein Castle, which inspired Cinderella. Hit up the Munich night life in search of Cinder or Tinderella.
Day 9 — Saturday, Sep 05
Tour of Munich, ending with climbing the roof of the Olympic Stadium. Indulge our inner Olympian as we play on the Olympic lawn. Last dinner together. Then going out until our flights the next day.
Day 10 — Sunday, Sep 06
Head back to Ann Arbor to take on the world. Only thing we're leaving in Europe is our pride.
Louise "Too Tough to Say No to the Ho" Ho
Legend has it, but no documentation exists, that Miss Ho was born in Taiwan, the 2nd largest market for Seven Eleven. Louise's parents and the Taiwanese government sent her to the rough suburbs of Seattle to toughen her up, where she lived off of Red Robin french fries and Starbucks. Her leadership skills extend beyond the classroom as you'll see large groups of guys following Louise around the dance floor of Rick's and Skeeps. The only thing that scares this future Forbes 40 under 40 is the dark, which is fine because she is able to glow after just one drink. Louise is always ready to party and rallies others through the Jack and candy she always keeps on her. As an operations expert, she is able to find the most efficient and cost effective ways to procure drinks at any bar. She is an avid collector of stuffed animals, especially ones bigger than her, and guys that spell their names with 'i's" not "y's". You're in great, but tiny, hands with this miniature world traveler.
Bryan "Mo' Money Mo' Problems" Morel
Bryan was born in Virginia and raised in Florida, Rhode Island and any other state you can think of. A big shot consultant in his prior life, Bryan came to Ross to transition into marketing where he hopes to charm the consumer world with his award-winning personality and sense of humor. He survives almost completely on diet coke and peanut butter and jelly sandwiches, and has perfected recipes such as the Eggo PB&J and a version using a tortilla instead of bread reserved only for special occasions. Bryan is extremely sensitive about the fact that his name is spelt with a "y" instead of an "i", and has been known to swap the letters when possible. Bryan has visited Europe many times and is an expert traveler, as evidenced by his monogrammed Tumi bag that he describes as "the one nicer than everyone else's". He is known around Ross as the smaller half of Bert and Ernie (see Robert's bio below). Bryan has a ton of energy and is always up for a good time, and is definitely the guy you want with you as you close down clubs across Europe.
Robert "Long Hair Don't Care" Steck
Robert ended up at Michigan by accident. With dreams of joining the emerging tech industry and taking advantage of this new trend called the internet, Robert loaded up his clarinet and flannel shirts to head west for the only B School where long hair and flip flops for interviews was acceptable, Berkeley. An Oregon Trail style snow storm derailed Roberts dreams and he settled into Ann Arbor Michigan to wait out the storm. Luckily for us, the winter never leaves Ann Arbor and neither has Robert. The only thing bigger than Robert's Paul Bunyan sized personality and swagger is his ego. You'll see Robert on Sundays rolling around Ann Arbor in his black Cadillac to J Crew and Yankee Candle. He keeps a disciplined work out and eating schedule and his only addiction is online shopping. Robert is the reason that we can't have animals on our mTrek after declaring "I'll kill a penguin if I want to". Despite his hatred of cute animals, he loves people and mastered the "European handshake" during the last mTrek. He is a loyal friend (many call him the Bert to his roommate Bryan's Ernie) and develops extremely strong relationships with tour guides. Robert is ready to lead and make ridiculous declarations anywhere this trek will take us, from the McDonald's in Paw Paw, Michigan to the underground night clubs of Berlin.
Chi-Dao "Phast Phinish" Phan
Born and raised in snowy Minnesota, Chi-Dao recently experienced a world of transformation. After escaping four years of captivity by certain conservative institute in Indiana, young Chi-Dao dived deep into the crazy world of parties and social media. He spent the last 4 years exploring the underbelly of his beloved hometown, Minneapolis, while speed climbing the financial ladder of the CPG world. Hole-in-the-wall food joint? Check. Running the streets drunk to rescue lost puppy for stranger? Check. Unknown potent alcoholic beverage from sketchy restaurants? Double check. The list goes on and the skills has been taken to an international level (thanks to business trips). Other soft skills such as Instagram, candy crush, and tinder has been updated via MTrek 2014 Buda. Chi-Dao is ready and excited to show you his award-winning-smile that works almost exclusively on 50-years-old men (and bearded guy) and take you on a fun adventure that makes you forget the past and preps you for the MBA experience.
Cassandra "Turn UP" Duchard
The best thing to come out of the South since the "Fried Oreo" (try it), Cass is the biggest Dallas champion while secretly trading out those cowgirl boots for Uggs and the howdy and y'alls for flashes of New England. Cass has already left her mark on Ross, revolutionizing "Circles of Death" from nuisance to artistry with a rich track record of obtaining celebrity Go Blue shoutouts with only small collateral damage of Andre 3000 and Sam Smith restraining orders. Ready to mix n' mingle as an outgoing socialite, you'll always need to be on your "A" game since boom! #SELFIE time!!! 8AM core classes? -10 degree winter tundra? Been there, captured that – classic duck face and peace signs included. Cass is ready to take Europe by storm and will bring the music and the energy to turn up the party round the clock!