Trip Region: Middle East and North Africa
Country(ies): Jordan, Egypt
Partners Trek? No
Trip Cost: $2280
Airfare Estimate: $1325
Nightlife: 5 • Activity: 7
Like any Great Pyramid scheme, if this trip sounds too good to be true, it probably is…going to be an amazing time! Come hang with a crew of awesome MBA2s as we lead you across two different continents to visit a host of UNESCO World Heritage Sites in style.
We'll start our trek in Jordan, where we'll see the lost Nabatean city of Petra by day AND night, camp (well…maybe "glamp") in the serene desert of Wadi Rum (emphasis on the Rum), and then float like we still had our pre-MBA bods at the Dead Sea. Just in case you don't have enough fire Insta #content by that point to prove to your friends that all the business school debt is worthwhile, we'll head over to Egypt for more fun. They have these cute little start-up tourist sites called the Great Pyramids and the Sphinx…ever heard of them? With partying in Amman and a boat cruise in Cairo serving as the fresh-baked bread to our mouth-watering trip sandwich, how could you not invest in this opportunity of a lifetime?
Travel Day — Saturday, Aug 15
Get ready for it - today we depart for Jordan. Your journey awaits!
Day 1 — Sunday, Aug 16
Our adventure begins with an evening welcome meeting at the hotel and welcome dinner! Check out some of the Amman nightlife or stay in and rest up for the coming adventure - we can't wait to meet you all!
Day 2 — Monday, Aug 17
Good Morning Amman! We'll start our day off with a walking city tour to see all of the Bronze Age ruins Amman has to offer. They're not as good as the Gold Age ruins, but we had to keep the trip affordable, ya know? In the afternoon we will travel to Petra where we will be dazzled and amazed by Petra at Night.
Day 3 — Tuesday, Aug 18
It's Petra-fying! Assured to be a highlight of the trip, Petra is often-cited as one of the most beautiful sites in Jordan. The visit of the ancient Nabatean capital starts on horseback, followed by a walk through the Siq. Towards the end of the Siq, you will be spellbound by Petra's most famous monument; the Treasury. The tour then proceeds to gradually unfold the mysteries of the city. We'll end our day 3 adventures with dinner at the Nabatean Cave!
Day 4 — Wednesday, Aug 19
Let's get this Instagram content as we journey to Wadi Rum! After checking into our camp, we will jump into a jeep tour in Jordan's largest desert and one of the most spectacular desert landscapes in the world. Back at the camp, we will enjoy a full Bedouin style feast and an evening that is sure to be a great bonding experience.
Day 5 — Thursday, Aug 20
After enjoying breakfast and checking out from camp, we will head to Madaba to visit Mt. Nebo before heading to the Dead Sea! Everyone will float, even us out of shape MBA2s, I promise!
Day 6 — Friday, Aug 21
Travel day to Egypt! Rest up before another MTrek dinner and exploring Cairo at night!
Day 7 — Saturday, Aug 22
Adventure #15 of this trip and the real reason why we came to Egypt: Visit the oldest capital city of Memphis (*slightly* better than the one in Tennessee), the step pyramid of Saqqara, and the famous pyramids of Giza.
Day 8 — Sunday, Aug 23
On our last day together we will be exploring the city of Cairo! This includes a visit to the Egyptian museum, the citadel of Saladin and the famous bazaar of Khan El Khalili. As a cherry on the top we have planned a private dinner onboard a Nile Cruise in the evening which we promise to be a night to (maybe not) remember! We warned you Jordan was dragging everyone to a booze cruise...
Departure Day — Monday, Aug 24
Departure Day. This is where the trek ends, but rest assured that you'll arrive back in AA with a new group of best friends to kick off two of the best years of your life. We cannot wait to meet you - Go Blue!!
Julia Dantas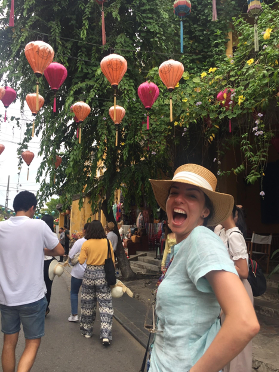 Most likely to take out her carry-on pharmacy for when you are feeling sick. She is our "Mom" and will soon become yours too. This Brazilian will dazzle you every day with her vacation ready fashion. Her and Gui are married but this is no partners trek! Julia has been to four continents, backpacked through Europe, and loves to explore local culture, people and food when she's traveling. She enjoys taking pictures and will make sure you have tons of instagramable material. Julia is an ex-lawyer who will be joining a big tech company.
Gui Daltro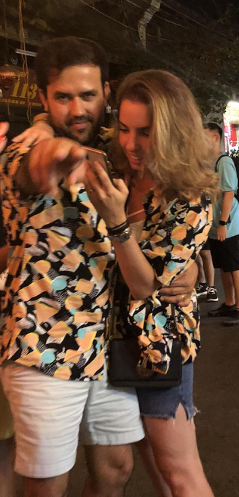 Most likely to keep the party going until the sun rises. His slogan is "re-tox to detox". The "Dad" of the family was a previous civil engineer in Brazil and NYC and will be working with Strategy or Supply Chain Management after Ross. He has lived in 11 different cities and loves new cultures and learning new languages. In fact, he already learned how to order a beer in Arabic, so you guys are covered! Fun fact: Gui is on the University of Michigan's club tennis team! Average age on the UMich tennis team may be 19, but Gui has a mean backhand and won't throw his back out!
Andrew Darvin
Most likely to make a pun – Pictured here in full garb for a "onesie" party, Andrew consistently brings his A game (or is it his Z game?) when it comes to wordplay and dressing up for theme nights. Andrew worked at American Airlines before coming to Ross, which made it really difficult to find a country he had not been to yet for this trek! Inspired by the Hastily Made Cleveland Tourism Video featuring his hometown, Andrew wants to work in urban design to make cities better for people after completing his MBA. When he's not busy crafting his costumes by hand, Andrew enjoys baking, playing strategy board games, and hiking (for the 'gram that he doesn't have). Ask anybody about Andrew and they will simply respond with "He is the best!"
Jordan Hartgens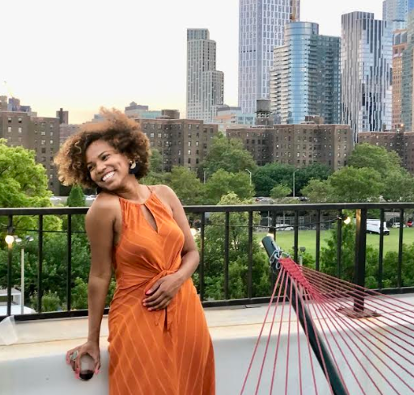 Most likely to drag everyone on a booze cruise! Equal parts chill, adventure-seeking, and turn-up, Jordan is always down for a day party because it means she can be in bed by 11pm. Hailing from Atlanta, Georgia, she is a true Georgia peach with an appreciation for trap music. At Ross, Jordan spends game days at tailgates dancing on top of the MBA bus, Tuesdays at Blue Tractor trivia showcasing her knowledge of random facts, any day at Frita Batidos scarfing down some of the best burgers in Ann Arbor, and most days working on initiatives for the Ross Consortium and the Black Business Student Association (BBSA). Jordan will arrive in Jordan (get ready for all the "Jordan in Jordan" content) fresh off of a human capital consulting internship in Deloitte's Atlanta office. Last summer, Jordan trekked to Vietnam with Barbara, Gui, and Julia, and is so excited to reunite with them as trek leaders!
Barbara Zappala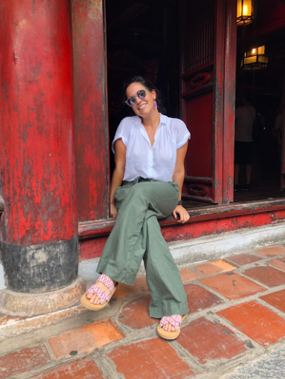 Most likely to make things awkward for any would-be MTrek lovers. Our informal but formal tour guide; put Barb in the middle of any city and she will navigate you through it as if she were a local!  Born in Venezuela and raised in Spain and Miami, Barb is quite the  world-traveller which once again, made it hard for us to pick a trip location. Barbara is also a foodie, loves cooking and practicing yoga. At Ross you can find her doing case and pitch competitions, leading the Education+Business club and dancing it up at Afrobeats, Latin Vibes and other events. Her goals for the summer are to help a social impact startup grow and her long term goals is to start her own mission driven venture.