Trip Region: United States
Country(ies): USA! USA! USA! (California and Nevada)
Partners Trek? No
Cost: $2000
Airfare Estimate: $350
Structure: • Lodging: • Nightlife: 4 • Activity: 6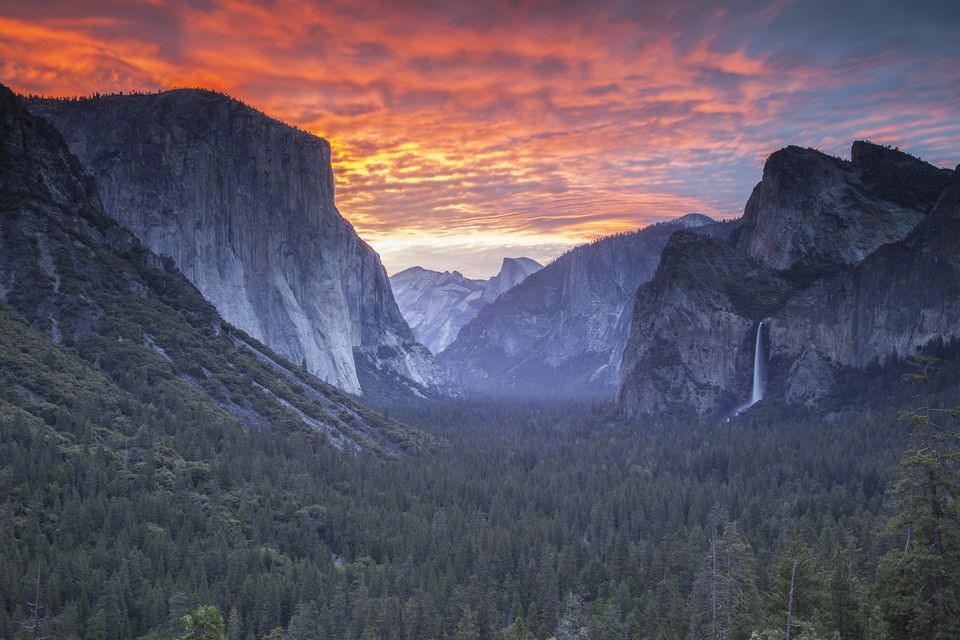 Breathtaking views, sandy beaches, world class wine, and vibrant cities… obviously we're talking about America. Ditch the visas and jet lag and join us out west for the Mtrek that will take you to San Francisco, Sonoma, Yosemite, Lake Tahoe, and Las Vegas. Many Mtreks will claim that they have something for everyone, but this is the only trek that will actually include all the elements necessary for the best vacation ever. If you want a diversity of partying, nature, and relaxation, this is the trip for you. Staying in a tent and a luxurious hotel? We've got both. Hiking, shopping, wine tasting, and partying? Yep. Come travel with us and get ready to shout: red, white, and GO BLUE!
Day 1 — Saturday, Aug 17
Congratulations, you've survived orientation! While the rest of your new Ross BFFs have a 12+hr flight squished in the middle seat between two crying babies, you're breezing over to San Francisco like it's nothing. Arrive anytime in San Francisco, and get some early reps in on the sourdough bread and ghirardelli chocolate that SF is known for. We'll meet up at the hotel in the afternoon for a welcome meeting, plenty of icebreakers, and head off to our first group dinner.
Day 2 — Sunday, Aug 18
How's your jetlag? JK, it's only a 3 hr time difference so you are feeling GREAT. We'll be up for a leisurely breakfast before we hit the ground rolling - literally. Our first activity of the day is a bike tour of San Francisco where we'll acquaint ourselves with the trendy neighborhoods and beautiful landscapes of the city by the bay - Google/Facebook/tech company hopefuls, take notes for where you want your future internship housing to be. We'll spend the afternoon cruising across the bay to fit in some history and ghost stories at Alcatraz Island, the most infamous prison in US history. Come evening, it's time for dinner and a night on the town with 16 of your new best friends.
Day 3 — Monday, Aug 19
The bay area is certainly known for its ultra cool tech companies, but to be honest your MBA2s are more interested in the offerings of the California wine country. It may not be Bordeaux or Burgundy, but anything is a step up from our $4 bottles of Trader Joe's finest. We're heading up north for a day in Sonoma, where we'll take tours of beautiful wineries and taste some even more beautiful wine. We'll all be practicing our fancy wine etiquette, so we highly recommend completing the pre-work by watching the netflix documentary Somm. Smell? Check. Taste? Check. Spit? No thanks. We'll head back to SF for one last night out for a few days, so take a nap on the ride back and drink some pedialyte, because we're going out.
Day 4 — Tuesday, Aug 20
Happy trails and until we meet again, San Francisco. We'll spend the morning on a bus to Yosemite National Park where we'll live out all of our outdoorsy fantasies. We're staying at the historic Half Dome Village, and after checking in to our rustic tents, we'll head out on a tour of Yosemite park. Get your cameras out to snap stunning vistas of granite cliffs, waterfalls, and sequoias. Your trek leaders will be sure to get a few pics of you doing something sporty for your instagram.
Day 5 — Wednesday, Aug 21
The sunlight is filtering through your tent, the birds are chirping, and it's time to get up and take a guided group hike. Pack your comfy walking shoes, sunscreen, trail mix, and get ready to put some miles down. Take in the fresh air, spot some beautiful nature, and send up a quick thanks to President Theodore Roosevelt for making this land a national park. Once we're all safely back from our hike (no 127 Hours here, please), the afternoon is free for you to do what you want. More hiking? Napping? Rent a bike and take a ride? Whatever you want to do, we're sure you can convince one of your new Mtrek friends to do it with you.
Day 6 — Thursday, Aug 22
One last hearty campstyle breakfast in Yosemite and we're off on our next adventure. We'll leave behind our rustic accommodations for a slightly more luxurious stay in… Lake Tahoe! We'll be spend a few hours riding in style in our private bus from Yosemite to Lake Tahoe and then check into our lakefront lodge. Lake Tahoe is known for its beautiful scenery and relaxing accommodations, so get ready to pamper yourself after all that hard work hiking in Yosemite. First stop? Civilization. And by that, we mean testing out Lake Tahoe's best watering holes.
Day 7 — Friday, Aug 23
Ahoy, matey! We'll spend a few hours cruising Lake Tahoe and reenacting scenes from our favorite boat-themed movies: Titanic, Life of Pi, Jaws, Captain Phillips, The Perfect Storm, etc. Oh, buoy!
Day 8 — Saturday, Aug 24
Tahoe free day! Are you tired of your trek leaders yet? Yes? No? No matter the answer, we know you'll have an amazing free day to explore all that Lake Tahoe has to offer. Work on your tan on the beach, impress us with your coordination on water skis, or even earn a little more spending money by winning a few hands of blackjack. The day is yours, but be sure to meet back up with us for an amazing group dinner and night out.
Day 9 — Sunday, Aug 25
We depart Lake Tahoe and take a short flight from Reno to Las Vegas for the last stop on this epic trip. We'll be staying on the strip and we'll be within walking distance of everything serious graduate students like us could ever need. Feast your eyes on the nightclubs, resorts, and buffets. Everything the light touches is our kingdom, MBA1s! Tonight we will be taking Vegas by storm and hittin' da clerbs. At least 4 people will be married before the night is over, one of us will win $5 at a craps table, and someone will lose a shoe, but all of us will have a good time. But it's fine -- what happens in Vegas, stays in Vegas.
Day 10 — Monday, Aug 26
We'll recover from the previous night's shenanigans by gambling away our tuition dollars, lazing by the pool, and indulging in a little retail therapy. In other words, rest up because this is our last night together before heading back to your new home in Ann Arbor. We'll have one last big dinner together where we highly recommend wearing a flexible and comfortable waistband. And finally, one more piece of culture - tickets to a Vegas show!
Day 11 — Tuesday, Aug 27
All good things must come to an end. It's time to head back to Ann Arbor and tell everyone about the trip. But, please, remember to use S-T-A-R format.