Trip Region: Western Europe
Country(ies): Portugal and Spain
Partners Trek? No
Trip Cost: $2280
Airfare Estimate: $1400
Nightlife: 8 • Activity: 5
Do you like wine, beaches, beautiful water, and basic instagram photo shoots? Or how about taking in captivating cultural and historical sites? Well, we got the perfect trip for you in the Iberian Peninsula. We'll kick it off in Porto in Northern Portugal, a beautiful coastal city known for its port wines. In Porto, we'll take a tour of the nearby enchanted Douro Valley, a bucket list item for all wine lovers. After our bougie vineyard excursions and pretentious quotes of "I can really taste the volatile and earthy character of the 2012 harvest" we'll move on down to Lisbon. We got everything for everyone in Lisbon, including a pub crawl, a boat party, night clubs, and a trip to the historical and culturally important district of Belem. After Lisbon, we'll take a quick flight over to Malaga, a port city in southern Spain's Costa del Sol. Loaded with history and energy, Malaga gave Picasso the inspiration for his artwork, which you too can experience at the famous Picasso Museum. Our Malaga leg will include more beautiful beaches, vibrant nightlife, and culture as we end our journey together in Europe. But don't worry, we'll then begin our journey together in the other vacation we call Business School.
Travel Day — Saturday, Aug 17
Today is travel day! Make sure you're packed and ready to go. Plan on arriving in Porto by Sunday, August 18th so we can get the fun started.
Day 1 — Sunday, Aug 18
Welcome to Portugal and Porto! Stretching along the banks of the River Douro, Porto is one of Portugal's most romantic cities, which is known for its majestic bridges, medieval riverside district with its cobbled streets, merchants' houses and cafes. We'll kick off our journey together with a group dinner (prepare your icebreakers!)
Day 2 — Monday, Aug 19
We'll begin our day with a guided walking tour to see the main sights of Porto and to sample some of its delicatessens. We'll finish the walk at one of the many wine houses across the river where we will indulge in a tasting of some famous tawny and ruby ports. Most of the grapes are grown and harvested in the nearby Douro Valley.
Day 3 — Tuesday, Aug 20
We'll enjoy a full-day tour of the Douro Valley. See the beautiful landscapes of the Duoro River region on a relaxing drive around the villages of Sabrosa and Pinhao, home to the stepped terraces and vineyards where port is made. Visit two wineries, learn about port production and enjoy a tasting or two of this signature wine of the region. Enjoy a lunch at a traditional restaurant before returning to Porto in the late afternoon. We can spend the evening soaking up the atmosphere of this coastal strolling along the riverside or observing local life in action from one of many rooftop bars.
Day 4 — Wednesday, Aug 21
Welcome to the lively city of Lisbon. Lisbon combines the best elements of Portuguese life, offering fantastic architecture, a multicultural population, delicious seafood and non-stop nightlife. We'll head out for a guided pub crawl to get to know the city better!
Day 5 — Thursday, Aug 22
We'll get acquainted with this beguiling city on a privately guided walking tour. Much of Lisbon's character and charm lies in its beautiful renovated buildings, grand boulevards and impressive castles and churches. Later in the evening, we will board a large sailing boat with several decks and dancing areas! After the cruise, the party can continue on land at one of the best nightclubs in Lisbon.
Day 6 — Friday, Aug 23
After dancing the night away, we'll take a trip over to the district of Belem to see some of the most famous monuments like the Monument of Discoveries, Belem lighthouse, and San Jeronimos Monastery.
Day 7 — Saturday, Aug 24
Goodbye Portugal and hello Spain! We'll take a quick flight over to Malaga, located in Southern Spain along the Costa del Sol. We'll go on a private guided walking to learn more about this amazing city.
Day 8 — Sunday, Aug 25
Free day! Grab some of your new best friends and explore Malaga at your own pace. Perhaps visit the Picasso Museum and walk pass the house where he was born. Or go for a visit to the Roman Theatre, a formerly buried amphitheater constructed during the reign of Emperor Augustus that was uncovered in 1951 and climb up the hill to the citadel and the castle.
Day 9 — Monday, Aug 26
Our last day together. Enjoy a day of leisure on one of Malaga's beautiful beaches soaking in the sun and the beautiful waters of the Mediterranean Sea. Get your final instagram pictures in! We'll end our adventure together with a final farewell dinner at a local restaurant.
Departure Day — Tuesday, Aug 27
Today is the saddest day of the trip, but don't worry, we'll keep the fun going back to A2. Book your flights at your convenience, stay an extra day or two or three, or plan your own travel around Europe before heading back. We'll be there for you during bschool and beyond. So not to worry, we have tons of fun and exciting events planned over the course of the year.
Abe "Lincoln" Baca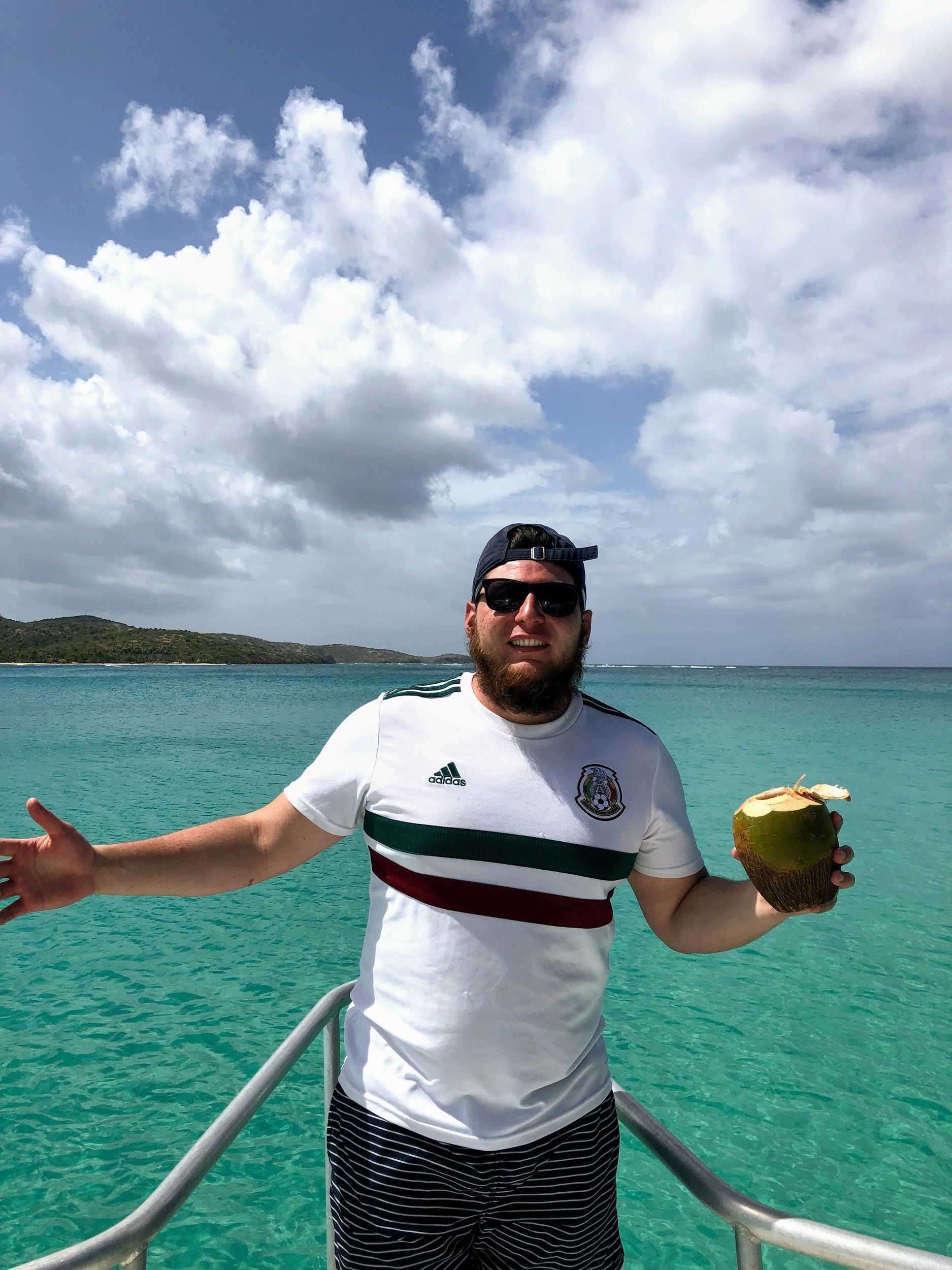 Raised in San Diagooo, a city named after a whale's…, Abe embodies all that is means to be a chill Cali bro. A proud member of the 5AM MTrek Crew, Mr. Baca is looking to carry on this tradition in 2019. Abe lived in Kansas City for 5 years working as an engineer on electric power lines. That's probably why he's always bringing the energy everywhere he goes. Abe turned to Michigan to join the Erb community and now loves to nerd out about clean energy and sustainability. If politics don't work out for Mr. Lincoln II, this once aspiring Astronaut still wants to capture the sun developing solar projects around the world.
On Mtrek you will find me: Dancing, exploring and finding a cool spot to watch the sunrise.
If I were a drink I would be: With family roots in Jalisco, the birth state of Tequila (and mariachi), the answer is obvious; plus Tequila likes to show everyone a good time!
What would be your intro song: California Love – 2pac ft Dr. Dre
Fun Fact: Born in Tijuana, Mexico; Abe lived 1 block away from the US-Mexico fence before moving to the US.
Ashley "Young Humb" Humber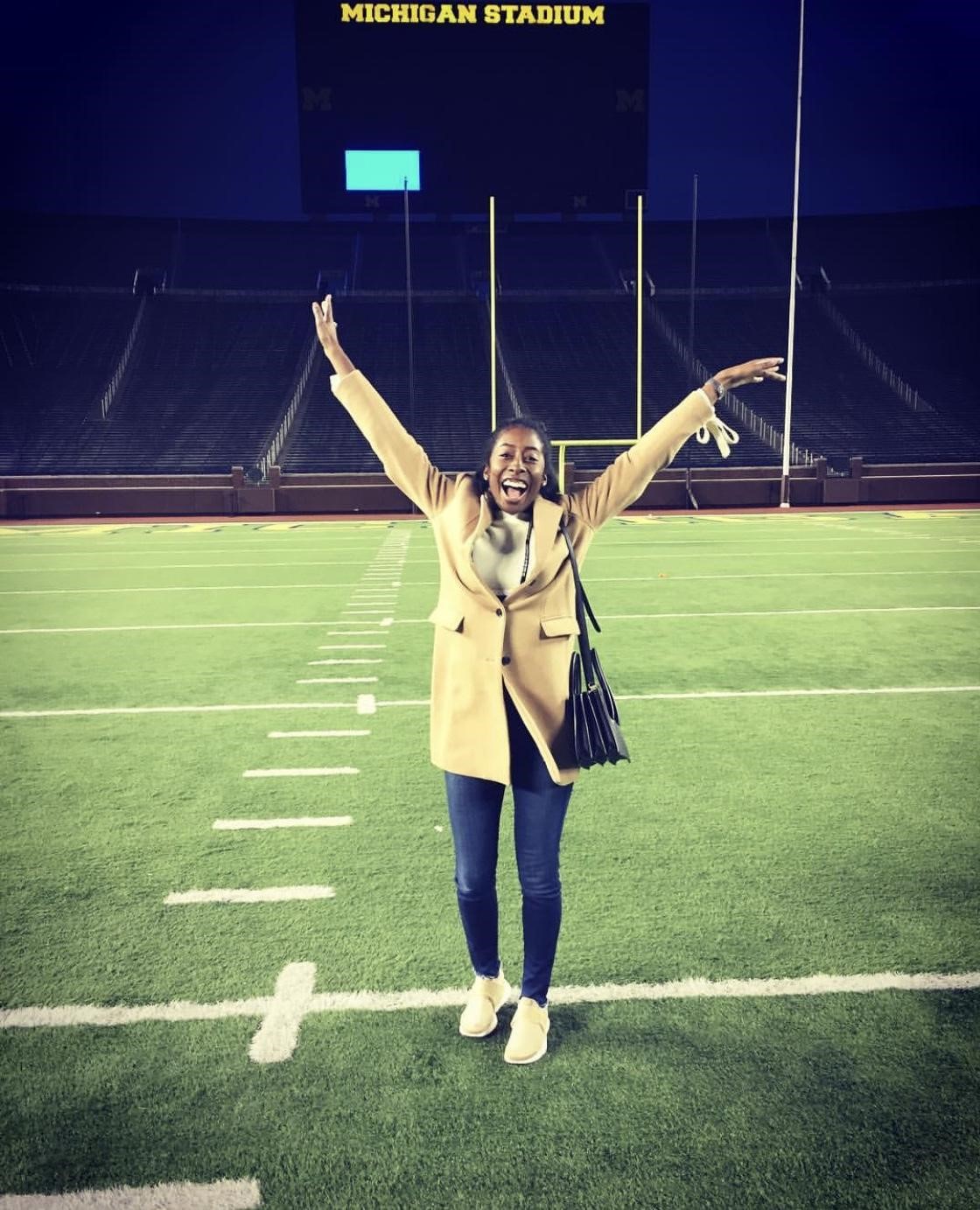 Hailing from the "Pilgrim State", Ashley is anything but. She descends from a long line of MTrekkers, dating back to pre-pre-historic times, before matter even existed. Her dreams include owning a cow farm, leading a choir, and having one of the Ross bathrooms named the Humber Colloquium.
On Mtrek you will find me: Relaxing in the sun pontificating about llamas, tooth enamel, or mega-churches.
If I were a drink I would be: A fishbowl from Garage Bar because she's a LOT.
What would be your intro song:  Wipe Me Down – Lil Boosie
Fun Fact: She was spelling bee champ in 5th grade.
Ashley Perkins aka "A. Perks"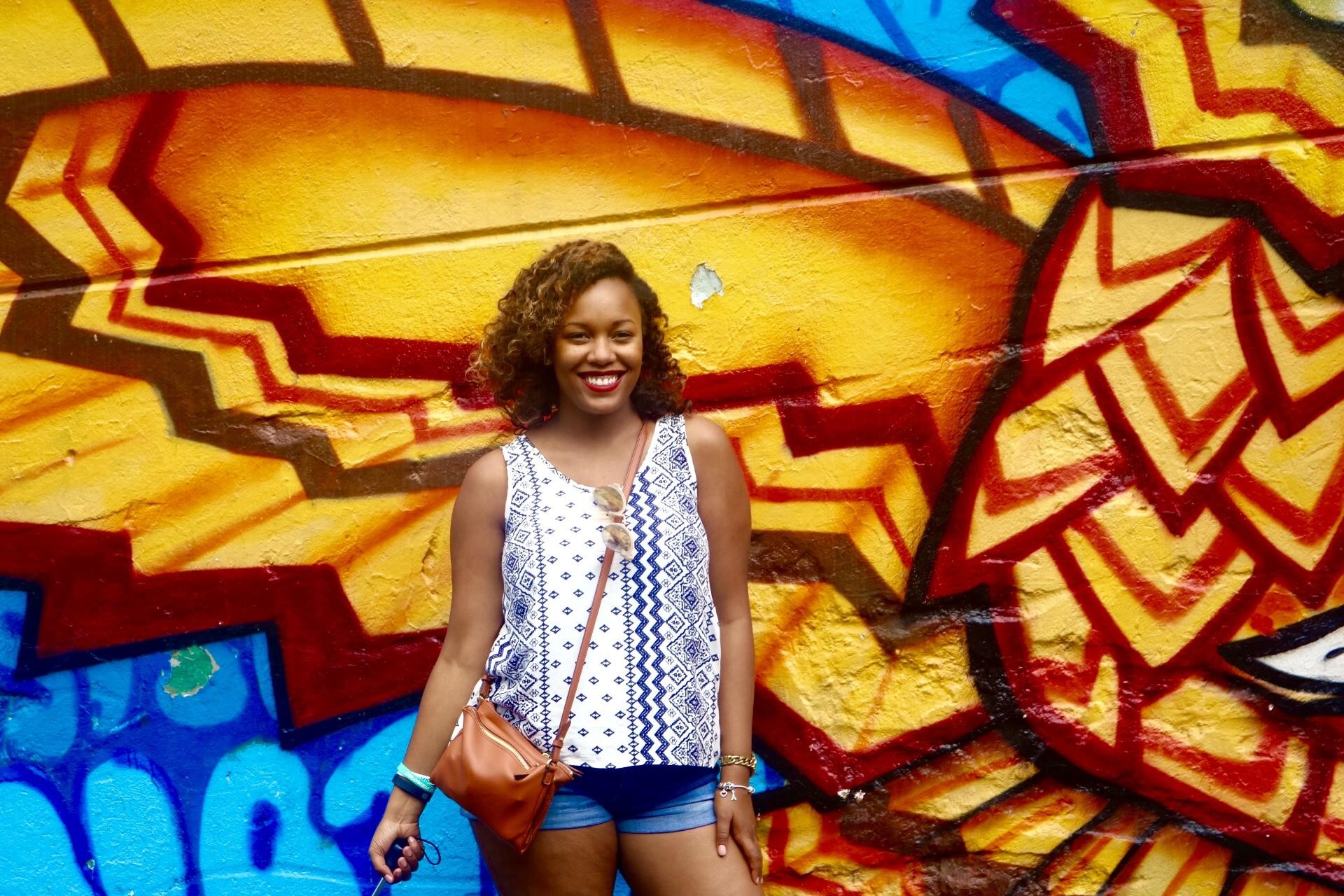 A Brooklyn native with a passion for female-led, British detective dramas is your dream travel buddy.  You can depend on her to boldly ask for a Sauvignon Blanc during a bar crawl.  You can watch her master the art of effortlessly entering a room with a new hairstyle nearly every night out.  Lastly, Ashley always knows when to the exit the room, whether for a well-timed nap or to avoid witnessing bad dancing so you will always have a buddy to walk home with.
On Mtrek you will find me: Yelp-ing the menu of restaurants where we dine because pictures of food are important.
If I were a drink I would be: A chilled New Zealand (but would happily enjoy an Australian or Argentinian) Sauvignon Blanc.
What would be your intro song: Beyoncé – Flawless
Fun Fact: I would leave school to fan Beyoncé during her performances to ensure her hair is always blowing while she snatches wigs and edges
Gustavo AKA "Don Gustavo"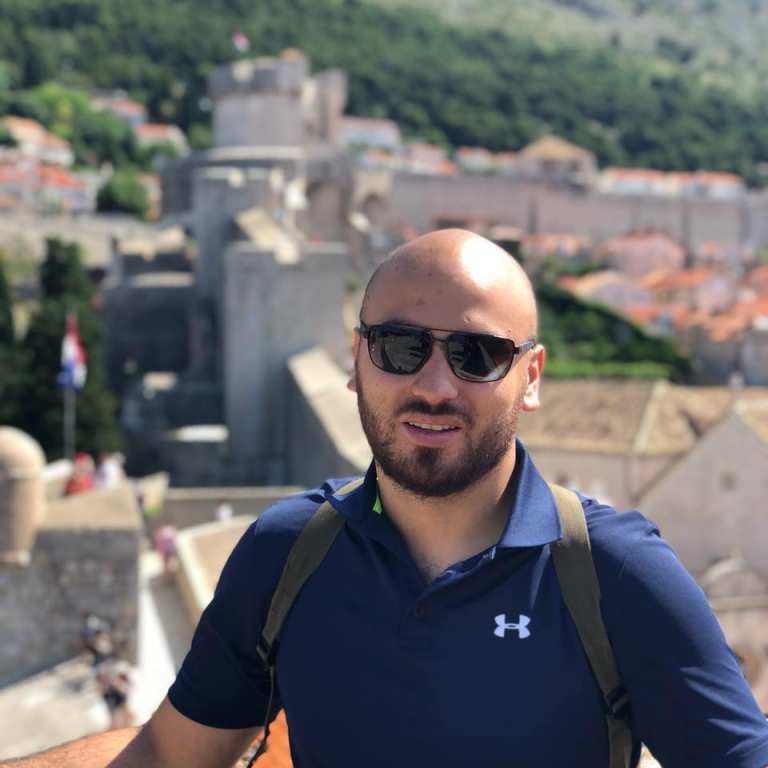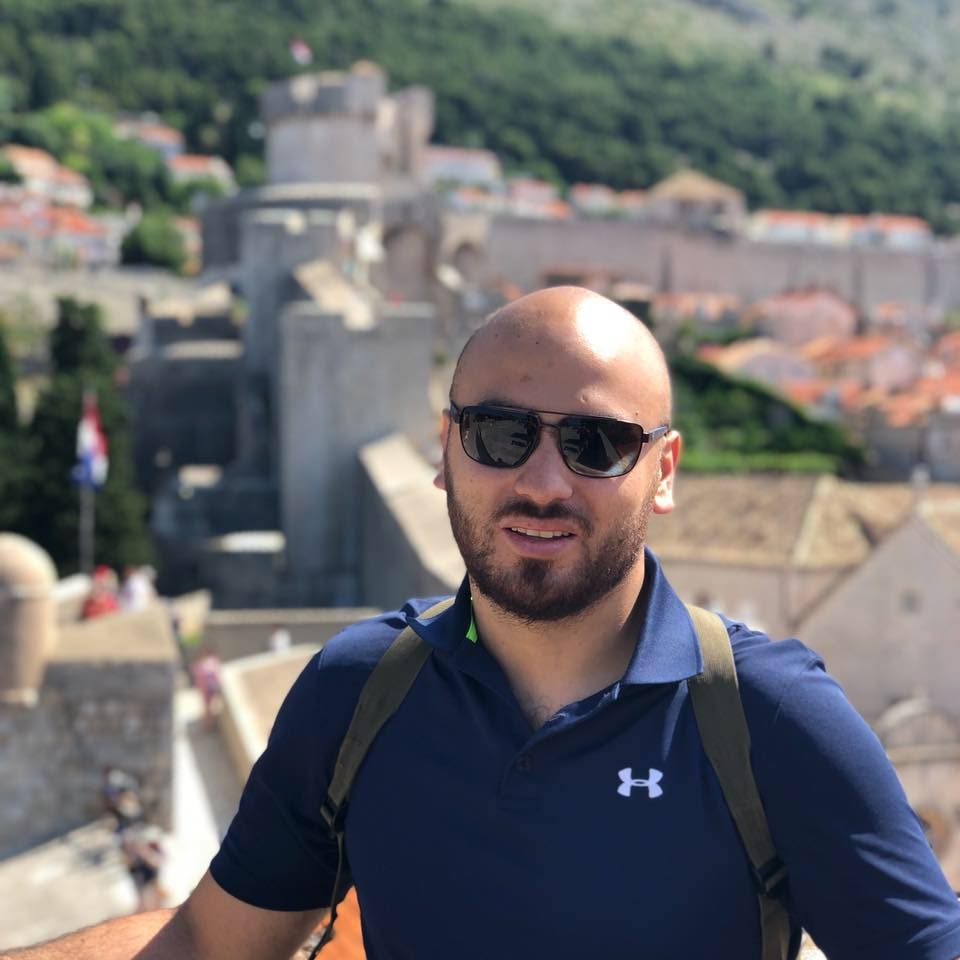 Gustavo was born in the most amazing country of all time: Colombia. Proud of his Latin roots he will always be eating, dancing or dreaming he is doing one of the above.
On Mtrek you will find me: Wandering around the city looking for good food and good times
If I were a drink I would be: Aguardiente (Colombian drink), it is just a happy drink that all Colombians are passionate about
What would be your intro song: Despacito – Luis Fonsi. See below fun fact.
Fun Fact: Gustavo (along with Abe) once led the most beautiful rendition of Despacito at a karaoke club in Latvia. You're going to want to see this video.
Keyoor "KeKe" Patel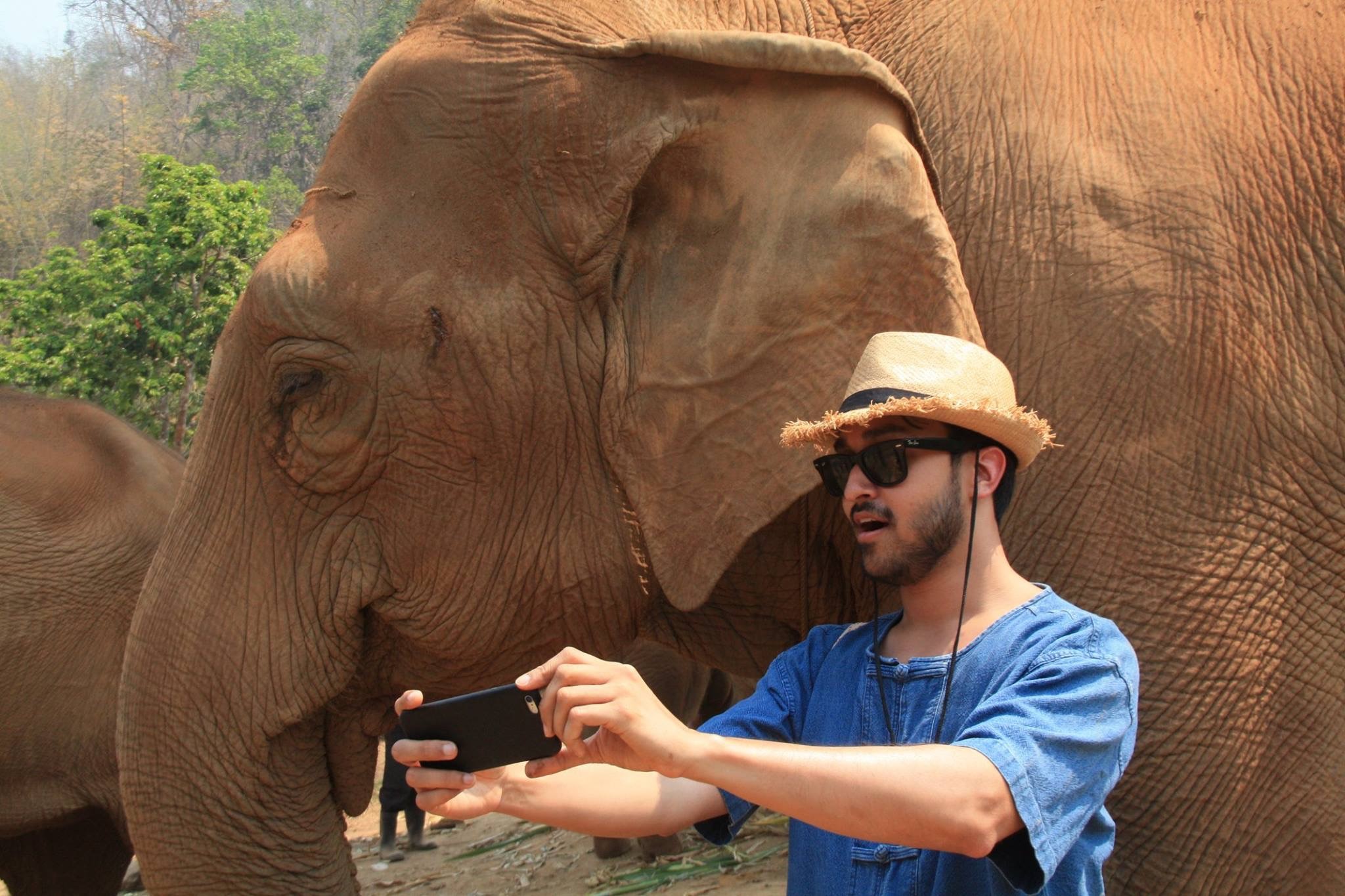 Keyoor/Key/Keke (…thanks Drake) hails from North Carolina (shoutout Petey Pablo). Keyoor is very passionate about Chicago sports, making hip-hop playlists, and late night McDonalds. This is your guy for getting chicken nuggets with (preferably with buffalo sauce or the local country's closest equivalent)
On Mtrek you will find me: Trying (and failing) at practicing my Spanish. Oh dang…I'm going to have to learn Portuguese too??
If I were a drink I would be:  Firefly – Midwest Ease with Southern Charm
What would be your intro song: Still Fly – Big Tymers. The lyrics sum up the MBA experience…."Can't pay my rent, cause all my money's spent, but that's OK, cause I'm still fly"
Fun Fact: I got in a standoff with a pack of baboons in the middle of an African campsite
Youngsoo "Young Money" Choy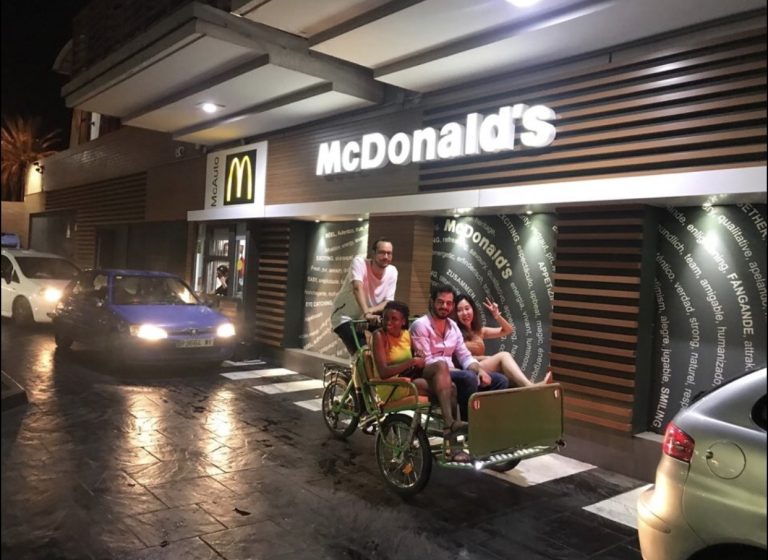 Youngsoo is from Korea, the true East (let's claim it), lived her whole life there except one year in Europe aka the "Golden Age". Prior to Ross, she worked at the biggest conglomerate in Korea and figured out the value of her time the hard way. Today, she lives by the motto: "life is short, work less, drink more wine"–that's a Young Money exclusive, friends.
On Mtrek you will find me: Mostly in the ocean rather than the beach, at a flashy lounge bar; restaurant; and electronic club in the town, or on a boat–because she dresses for the boat she wants.
If I were a drink I would be: Sangria; it's a good combination of bitter classics, wine, and fresh fruits.
What would be your intro song: As mentioned above, she is an avid fan of electronic music!
Fun fact: Youngsoo is a travel addict. For the past three years, she's greeted New Years in a different country. She's very excited about it because she came to the business school to travel–don't we all? #YoungMoney