Trip Region: Western Europe
Country(ies): Italy, Croatia
Partners Trek? No
Cost: $2700
Airfare Estimate: $1100
Structure: • Lodging: • Nightlife: 8 • Activity: 5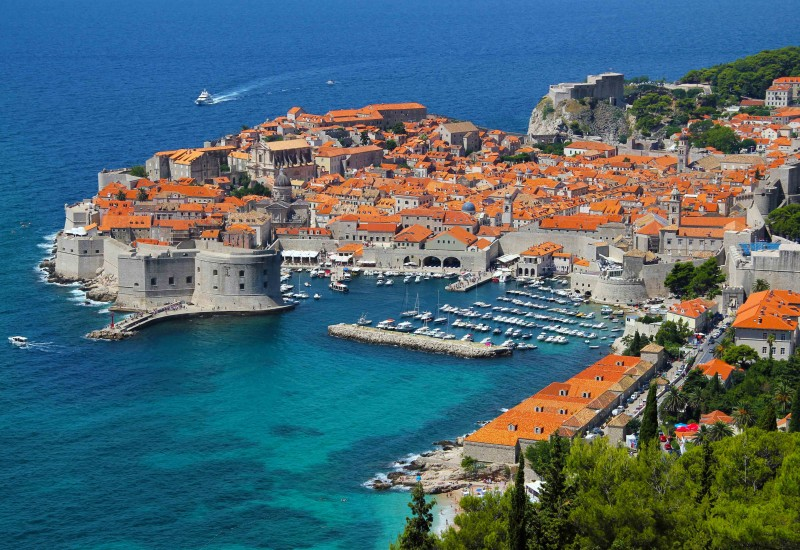 Do you like beaches? Do you like boats? Do you like incredible adventures that span the Mediterranean Coast!? Excellent, looks like we're in business. After suffering through orientation, get pumped to spend 10 days skirting all angles of the Adriatic sea with the best MBA2 squad around. First up is a rendezvous with our with our cultural side in Venice, Italy, where we'll fight off the jet lag while perusing gondola channels and sipping on non-Franzia vino. Don't get too comfortable though, the recovery will be short lived…. it's time to fly to Croatia!!!  Whether exploring the historic city of Split or bumming on the beach with a cocktail, you'll quickly find yourself thanking those lucky stars above you didn't go to Northwestern. Next up is a cruise across the Mediterranean to the Queen of the Dalmation Islands – Hvar. Our luxury beach resort, booze cruises, swim-up bars and historic fortresses anxiously await your arrival….not to mention the world renowned nightlife. After 3 days on island time, our next travel is to King's Landing (aka Dubrovnik for you non-Thrones fans), one of the most prominent destinations in all of Europe. While it's truly a travesty the trip has to end, wrapping up with 2 days in Rome seems like a decent compromise.  Before sending you back to campus to pretend Econ is hard, we'll tour a few spots you may have heard of like the Coliseum and Vatican City.
Day 1 — Saturday, Aug 17
Orientation has abruptly reminded you that you've lost a step since your last stint in college. No shame, there is time to get it back. You embrace the day of rest as you board your flight for Venice.
Day 2 — Sunday, Aug 18
Buongiorno Principessa! Welcome to Venice, home to a lifelike version of Las Vegas's famed canals, the most riveting chase scene in James Bond history, and where Marco Polo discovered the above ground pool. Begin your day with a guided walking tour of Europe's most beautiful city including St. Mark's Basilica, St. Mark's Square, and Ponte di Rialto. Remember how excited you were when that cute Rosser from orientation was on your Mtrek? Good news, next up is a gondola ride through the Canale Grande, so be sure to maneuver the line just so. But enough culture, let's hit the beach: our flight to Croatia departs after dinner.
Day 3 — Monday, Aug 19
The second largest city in Croatia, Split, has it all: beautiful coastlines, great cuisine, and gorgeous architecture. Oh…. and did we mention our jazzy little 4-star hotel!? The world is your oyster on this free day, so use your time wisely (or not…), before we meet up again for a night out on the town.
Day 4 — Tuesday, Aug 20
We'll hop on a ferry and cruise on over to the island of Hvar where we'll be staying at an exclusive and luxurious beach resort. Spend the day exploring the island with a stroll around Old Town, a visit to the Spanjola fortress, and an afternoon on the beach. Just make sure to save some energy, because nightlife in Hvar does not mess around (and neither do we).
Day 5 — Wednesday, Aug 21
Everyone knows the best cure for a hangover is a booze cruise and ohhhh do we have you covered. Take in the full Hvar experience as we set sail on a boat tour of a few islands and (most importantly) the famed Blue and Green Cave. What this cave sorely lacks in creative naming convention it surely makes up for with sheer freaking beauty…..but like actually go google image this bad boy ASAP. Yeah, it's time to throw down that deposit.
Day 6 — Thursday, Aug 22
Spend your last day on the island relaxing, sipping coffee, icing JT, and soaking in the island vibe before we reunite in the late afternoon to catch a ferry to Dubrovnik.
Day 7 — Friday, Aug 23
Welcome to King's Landing! Our resident GoT obsessed leader (Sheetal) will surely be on cloud 9 as we explore the most beautiful city the mediterranean coast has to offer— Dubrovnik. While touristy in nature, the contents of our itinerary today are really up to the group…..whether that means a relaxed island boat trip or some ambitious hiking up Mt. Srd to make you feel better about poisoning your body for the last week.
Day 8 — Saturday, Aug 24
"If I hit it two times, then I like her" — A$AP Rocky One can only assume Rakim Mayers was directly referencing our collective love of Italy when penning this illustrious line…….an assumption that would indeed hold quite true. Today we depart for our final location, ROME. When in Rome, we shall certainly do as the Romans do (that is, if the Romans liked tequila).
Day 9 — Sunday, Aug 25
On the final day of our adventure, explore one of the greatest cities of the world completely at your leisure. Between the Coliseum, Vatican, Pantheon and incredible pizza, our last day will put the finishing touches on an incredible vacation.