Trip Region: Europe
Country(ies): Greece, Cyprus
Partners Trek? No
Trip Cost: $2900
Airfare Estimate: $1500
Nightlife: 8 • Activity: 5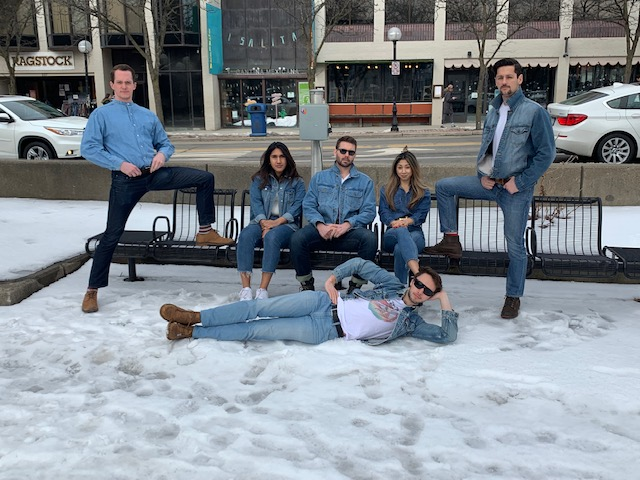 Do you like catamarans and other aquatic vessels?  How about sunshine and beach parties?  How about sunsets – do you like them?  How about the opportunity to join a wild pack of MBA 2 bandits?  If you answered yes to any of these questions, come join us on a Mediterranean island-hopping adventure that will feature boating, partying, and eating our way across islands, much like that time Telemachus went looking for his father, Odysseus. Our trip begins in the fun capital of the Greek Islands, Mykonos, where Hercules defeated those pesky Titans who were hiding in Mount Olympus. We'll spend five days in Mykonos enjoying all its beauty and entertainment via ATVs and beach parties. Then we'll ride Zeus' lighting bolt to Cyprus, birthplace of Aphrodite and Adonis.  In Cyprus, we'll spend six days cruising around on catamarans, exploring sea caves, swimming in the Mediterranean, and yes – more beach parties.  So if any of that sounds like fun, then hop on board!
Travel Day — Saturday, Aug 17
Rest up! Detox, pray/meditate, write your will - do what you need to do before you embark on the CRAZIEST 10 days of your life. By the end of this trip, you'll know why Max's body is one of the 7 Wonders of the World.
Day 1 — Sunday, Aug 18
We will start our adventure in Mykonos - the mystical land where Lindsay Lohan can be found. We will start off our trip with a *smashing* good time at a local Mykonos hotspot where we will dine like there's no tomorrow, drink endless amounts of vino, dance on tables and (maybe...hopefully) break some plates. We will probably take it easy on the first night … but best believe that Bad Gal RiRi & Co. won't need any hard convincing to partake in some wild shenanigans.
Day 2 — Monday, Aug 19
The only way to get Marah outdoors? With some epic photo opps. Today will be a *CONTENT FACTORY* of a day. We will get rugged with an ATV tour around the coast where we will explore all that Mykonos has to offer. Per Marah's request, we will stop every so often so she can get the perfect Instagram thirst trap snap. This will be a full day affair but if we didn't go out the night before (which let's be honest…), you betcha we will tonight.
Day 3 — Tuesday, Aug 20
Voted the #14 best club in the world (but #1 in our hearts), we'll have a darty (day-party) at Paradise Beach Club. The club boasts a rich history: It was once a low-key nudist beach, but it has now transformed into Greece's number one open-air seaside clubbing venue, putting Mykonos in the same league as Ibiza. The club is beloved by world-famous DJs (like Tiesto and Afrojack) and celebs alike, so if you're looking for a rich sugar daddy or momma to pay for your outrageous student loans, now will be your chance!
Day 4 — Wednesday, Aug 21
After a day of wild partying, we plan to take it easy. Do what you want with your day. Some suggestions include: walking around town, chilling on the beach or hitting up the more boujee beach clubs to keep things classy or...all of the above. We will start the night off with a family dinner where we will play "Never Have I Ever" and reveal our deepest, darkest secrets, followed by partying at Cava Paradiso with some TBD DJ.
Day 5 — Thursday, Aug 22
We're off to Cyprus, baby! We will head to the gorgeous seaside city of Limassol via private shuttle. Once we get settled into our luxurious abode, we will hit the town in search for Commandaria, the oldest manufactured wine in the world!!
Day 6 — Friday, Aug 23
BOAT DAY #1! At this point in the trip, you likely will have noticed Alex constantly checking his phone mid-conversation to check the date while doing mental math to calculate how many more hours he has to wait before his first boat day. Today is the glorious day when our beautiful Alex will not have to wait any longer and we hit the high seas in search of an ideal instagram to make all of our friends back home jealous.
Day 7 — Saturday, Aug 24
Pack your bags again kiddies because we are en-route to Ayia Napa aka the "Ibiza" of Cyprus (see the pattern yet?). Enjoy the free day in Ayia Napa which will most likely end up with us on one of the 8430943 internationally renowned beaches in the area.
Day 8 — Sunday, Aug 25
You know the only thing better than our first boat day? A second boat day! By this point, we will be boat day experts, providing the transferrable skills and life lessons that you all came to get your MBA in order to obtain. If by now we haven't seen Jake headbanging to a song so violently that one might think he's close to self-concussing and saying "this song is a banger" every 5 minutes, then we're doing it wrong. This night is the night to make up for that.
Day 9 — Monday, Aug 26
You think we came all the way here just to party on beaches? Okay yeah maybe… but if you want to really soak in the beauty of Cyprus - today is the day. We will visit sea caves, swim in Konnos Bay, and explore the famous Cape Greco (and cliff jump for the brave souls). We will also stop by lover's bridge, which is a source of good luck - something we all need as we enter recruiting season in the fall. By now you might be thinking you need a vacation from a vacation. Fear not, we are at our home stretch so bring out your best party vibes cause we will be unleashing the Cyprian wine during dinner & milking the nightlife scene for all it's worth.
Departure Day — Tuesday, Aug 27
Time to pack your bags and head back to good ol' Ann Arbor because we are at the finale of our epic journey. But no need to shed any tears because this is just the end to the beginning - see you at skeeps! Opa!
Alex Sienkiewicz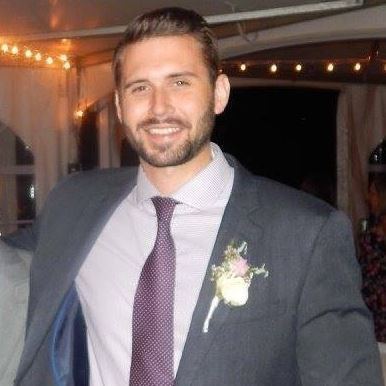 Alex, much like The Great Pyramids and the Hanging Gardens of Babylon, is one of human nature's great mysteries. Hailing from the golden hills of Vermont, this strapping young lad grew up on a steady diet of Labatt Blue Light and maple syrup. Destined for Wall Street, you can find Alex studying balance sheets in the winter garden while undergrads descend upon him from all angles. When Alex is not at Garage Bar draining oil cans, he's at No Thai ordering the spiciest level and then dousing his food with more hot sauce because Thai spice is no match for him. Don't let his good looks and Wall Street future fool you though, the guy is a gentle giant and will for sure be a guiding light through this trek.
Rhea Kumar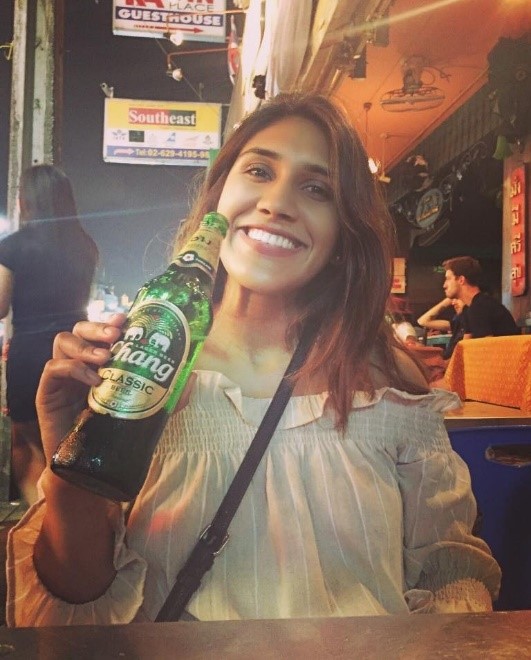 You merely adopted the dark……Rhea was BORN in it. This operations queen will be effectively processing a hefty inflow of tequila sodas while maintaining short lead times between activities on the trek. Drinking may be her achilles heel but don't worry – Rhea can bounce back from a dark (k)night faster than Bruce Wayne responds to the bat signal. The sole originator for the word FOMO, Rhea has not missed a social activity since '92. When she's not busy trying to input the work in work-life balance, you can catch her actively procrastinating at a bar or fun "sober" activities like bowling or trivia night. This gem will be your MTrek momma and closest friend but when the sun sets, the former risk management expert will show you why exactly that title was so ironic for her. They don't call her bad girl Ri Ri for nothing and any future MTrekker would be sure to note it before joining her ranks.
Cal Richards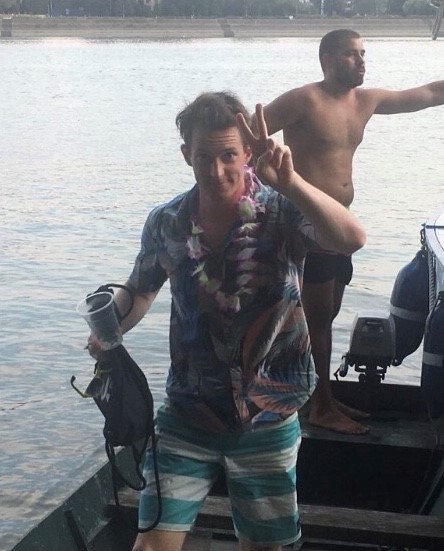 What if I told you one man, who bears a striking resemblance to Beaker the muppet, ate nothing but five entire Digiorno pizzas over the course of three days? Is that something you might be interested in? If so, Cal Richards is the man for you. If not, Cal Richards is also the man for you. Cal hails from DC, where he spent the last 26 years not eating vegetables and subsequently not gaining an ounce. Truly remarkable. Cal is a big "auto guy" and will be spending his summer in "Palo Alto", where he'll undoubtedly spend an inordinate of time force feeding dad jokes to his co-workers and getting in shouting matches with vegans. On the trip, you will find Cal swaying on the dance floor, but only until his favorite time of the day: 2:30AM aka "tooth hurty", at which time he will grumble about a dentist appointment he has and head straight home.
Max Smith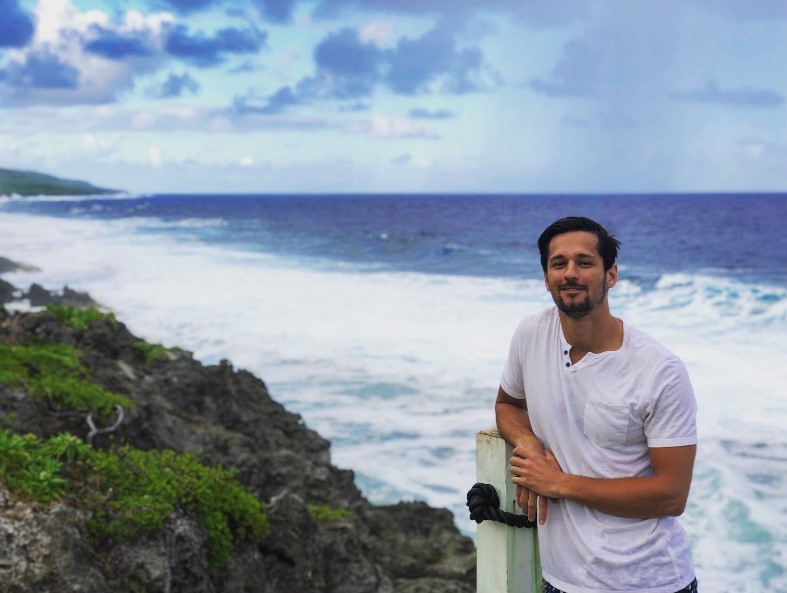 Have you ever dreamed of meeting one of the team members responsible for the raid of Osama Bin Laden?  Well, that's not Max, but he did spend two tours in Afghanistan playing cards with boys ages 18-26. If he's not getting absolutely deezed in The Yard gym or chasing Alex's hand-me-downs, you can find Max in Tozzi aka investment banking detention, recording the 10-year treasury yield on the whiteboard for hours at a time. Don't be intimidated by Max's high energy and impressive posterior, though. This cheery Floridian is an early bird and will fry you up an egg on his 8 pack while walking you through a 14-page analysis on his MBA1 year chill:pull (but mostly chill) ratio. Max may be from the south but this twine-tickling top-ched beauty can talk hockey and imitate the guy from Trailer Park Boys better than almost anyone north of the Mason-Dixon line. He's also your go-to photographer/hype man and will go to the ends of the earth to make sure you're looking like a 20/10 in all your pictures.
Marah Alindogan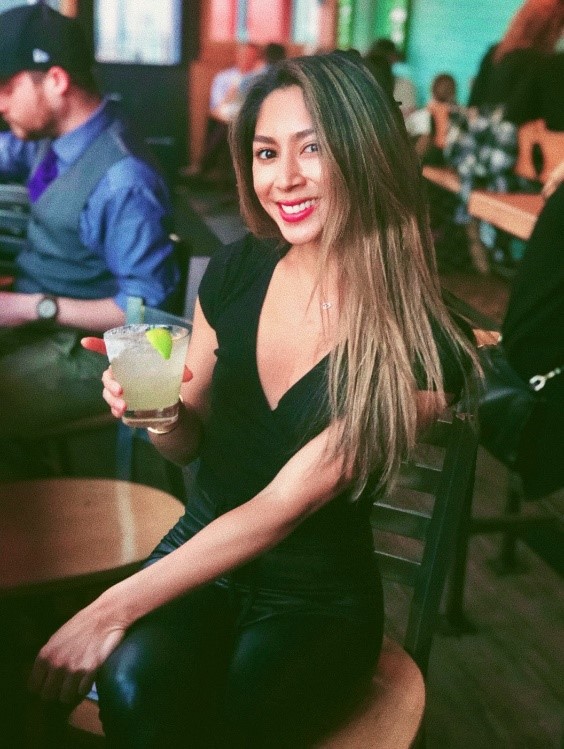 (TRAIN WHISTLE)!!!!!! All aboard the content express baby! This bad mama jama has the Instagram prowess of Kylie Jenner and the handles of Steph Curry. Marah is our resident college athlete/influencer/West Coast betch. Beyond taking thirst trap pics, idolizing Ariana Grande, and playing PR to Neil Dave's sleeveless image (*see Neil Dave's bio*), she's also the only person at Ross who can explain why taking a shot of vinegar and mustard with your cucumber-infused meal is beneficial for your health in layman's terms. Her ability to workout every single day without fail will cause at least one of us to begrudgingly workout on vacation (note the word begrudgingly) – but all in all, this girl will be your biggest WOO! girl and the #1 supporter of everyone else's debauchery.
Jake Corness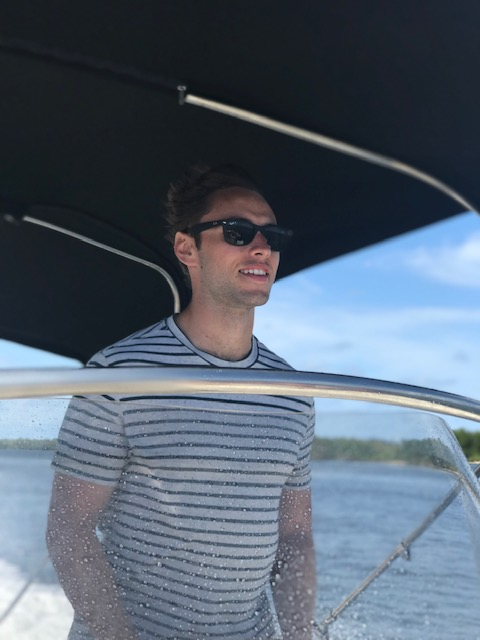 This boy may be from Canada, eat beaver tail soup for breakfast, and shotgun a Molson before every 8am class, but damn if he doesn't still bleed red, white, and blue. Be sure to always check that your local karaoke bar is up to date on their fire code inspections because this kid's rendition of Creed's entire discography, especially the 6 times platinum "My Own Prison", is guaranteed to be fire. When Jake isn't busy winning nationwide Deloitte competitions, he occupies his time steaming the magnificent rug on his chest and throwing double backies off "Lover's Leap" at Vail Ski Resort. Consider yourself lucky that this man is already taken because back in high school, half the yearbook's student quotes were "dang, Jake just stole my girl again."