Trip Region: Europe
Country(ies): Greece, Cyprus
Partners Trek? No
Cost: $2900
Airfare Estimate: $1500
Structure: • Lodging: • Nightlife: 8 • Activity: 5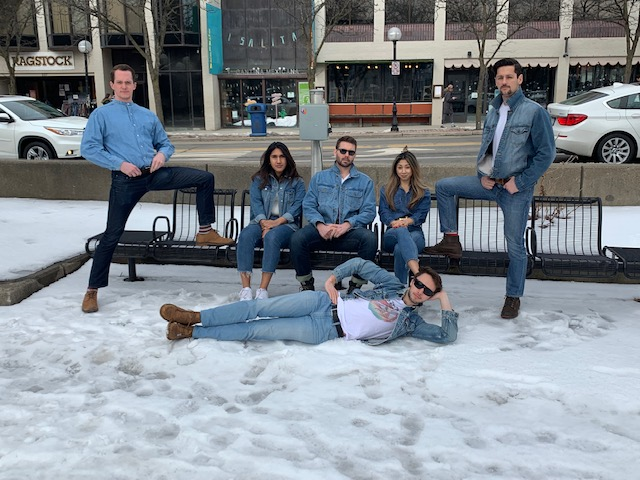 Do you like catamarans and other aquatic vessels?  How about sunshine and beach parties?  How about sunsets – do you like them?  How about the opportunity to join a wild pack of MBA 2 bandits?  If you answered yes to any of these questions, come join us on a Mediterranean island-hopping adventure that will feature boating, partying, and eating our way across islands, much like that time Telemachus went looking for his father, Odysseus. Our trip begins in the fun capital of the Greek Islands, Mykonos, where Hercules defeated those pesky Titans who were hiding in Mount Olympus. We'll spend five days in Mykonos enjoying all its beauty and entertainment via ATVs and beach parties. Then we'll ride Zeus' lighting bolt to Cyprus, birthplace of Aphrodite and Adonis.  In Cyprus, we'll spend six days cruising around on catamarans, exploring sea caves, swimming in the Mediterranean, and yes – more beach parties.  So if any of that sounds like fun, then hop on board!
Day 1 — Saturday, Aug 17
Rest up! Detox, pray/meditate, write your will - do what you need to do before you embark on the CRAZIEST 10 days of your life. By the end of this trip, you'll know why Max's body is one of the 7 Wonders of the World.
Day 2 — Sunday, Aug 18
We will start our adventure in Mykonos - the mystical land where Lindsay Lohan can be found. We will start off our trip with a *smashing* good time at a local Mykonos hotspot where we will dine like there's no tomorrow, drink endless amounts of vino, dance on tables and (maybe...hopefully) break some plates. We will probably take it easy on the first night … but best believe that Bad Gal RiRi & Co. won't need any hard convincing to partake in some wild shenanigans.
Day 3 — Monday, Aug 19
The only way to get Marah outdoors? With some epic photo opps. Today will be a *CONTENT FACTORY* of a day. We will get rugged with an ATV tour around the coast where we will explore all that Mykonos has to offer. Per Marah's request, we will stop every so often so she can get the perfect Instagram thirst trap snap. This will be a full day affair but if we didn't go out the night before (which let's be honest…), you betcha we will tonight.
Day 4 — Tuesday, Aug 20
Voted the #14 best club in the world (but #1 in our hearts), we'll have a darty (day-party) at Paradise Beach Club. The club boasts a rich history: It was once a low-key nudist beach, but it has now transformed into Greece's number one open-air seaside clubbing venue, putting Mykonos in the same league as Ibiza. The club is beloved by world-famous DJs (like Tiesto and Afrojack) and celebs alike, so if you're looking for a rich sugar daddy or momma to pay for your outrageous student loans, now will be your chance!
Day 5 — Wednesday, Aug 21
After a day of wild partying, we plan to take it easy. Do what you want with your day. Some suggestions include: walking around town, chilling on the beach or hitting up the more boujee beach clubs to keep things classy or...all of the above. We will start the night off with a family dinner where we will play "Never Have I Ever" and reveal our deepest, darkest secrets, followed by partying at Cava Paradiso with some TBD DJ.
Day 6 — Thursday, Aug 22
We're off to Cyprus, baby! We will head to the gorgeous seaside city of Limassol via private shuttle. Once we get settled into our luxurious abode, we will hit the town in search for Commandaria, the oldest manufactured wine in the world!!
Day 7 — Friday, Aug 23
BOAT DAY #1! At this point in the trip, you likely will have noticed Alex constantly checking his phone mid-conversation to check the date while doing mental math to calculate how many more hours he has to wait before his first boat day. Today is the glorious day when our beautiful Alex will not have to wait any longer and we hit the high seas in search of an ideal instagram to make all of our friends back home jealous.
Day 8 — Saturday, Aug 24
Pack your bags again kiddies because we are en-route to Ayia Napa aka the "Ibiza" of Cyprus (see the pattern yet?). Enjoy the free day in Ayia Napa which will most likely end up with us on one of the 8430943 internationally renowned beaches in the area.
Day 9 — Sunday, Aug 25
You know the only thing better than our first boat day? A second boat day! By this point, we will be boat day experts, providing the transferrable skills and life lessons that you all came to get your MBA in order to obtain. If by now we haven't seen Jake headbanging to a song so violently that one might think he's close to self-concussing and saying "this song is a banger" every 5 minutes, then we're doing it wrong. This night is the night to make up for that.
Day 10 — Monday, Aug 26
You think we came all the way here just to party on beaches? Okay yeah maybe… but if you want to really soak in the beauty of Cyprus - today is the day. We will visit sea caves, swim in Konnos Bay, and explore the famous Cape Greco (and cliff jump for the brave souls). We will also stop by lover's bridge, which is a source of good luck - something we all need as we enter recruiting season in the fall. By now you might be thinking you need a vacation from a vacation. Fear not, we are at our home stretch so bring out your best party vibes cause we will be unleashing the Cyprian wine during dinner & milking the nightlife scene for all it's worth.
Day 11 — Tuesday, Aug 27
Time to pack your bags and head back to good ol' Ann Arbor because we are at the finale of our epic journey. But no need to shed any tears because this is just the end to the beginning - see you at skeeps! Opa!