Trip Region: Europe
Country(ies): Germany, the Czech Republic &Austria
Partners Trek? No
Cost: $2000
Airfare Estimate: $1300
Structure: • Lodging: • Nightlife: 6 • Activity: 5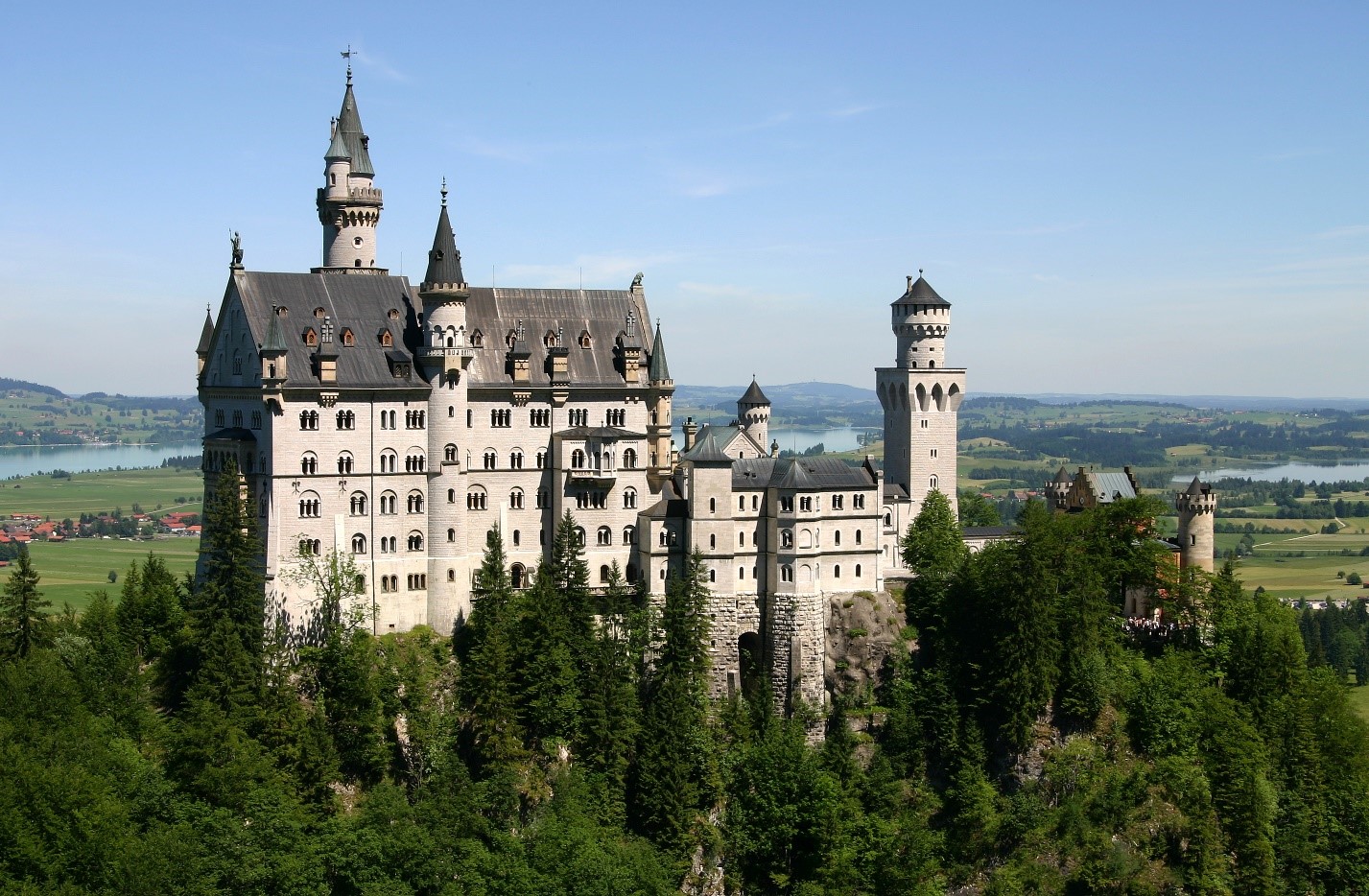 Kick off your Ross journey with this breathtaking trip to some of Europe's most beautiful cities. Whether you are a lover of art, architecture or just beer, this trip's got it all. We'll explore some of the biggest and best castles, gardens, cycle around the inner cities like the locals and have the best beer that Prague has to offer. We will also take in as much natural scenery as we can in each location. Did we mention the scenic road trips? Make sure you got some great stories for the way (not the Business + Impact challenge that you just won).
Day 1 — Saturday, Aug 17
Say byebye to Ann Arbor and board on our flight to Europe. First stop: Munich! Following the meeting with our tour leader, let's enjoy the most of the evening at a famous Hofbräuhaus to kick off the trip!
Day 2 — Sunday, Aug 18
This morning embark on a pleasant stroll through Munich's beautiful and historical Altstadt and take a look back at the city's rich 859-year history. We will visit all the major highlights of the city including Marienplatz, the Frauenkirche (Cathedral), Alte Peter Church, Hofbräuhaus, Viktualienmarkt, National Theater, the Residenz and Odeonsplatz. We will be able to watch the famous Glockenspiel and learn what makes Munich such a desirable place to live. After we reunite for a bike ride of the city, we have chance to stop by the beer garden for supper, what's better than that!
Day 3 — Monday, Aug 19
Today let's drive to the alpine village of Garmisch at the foot of Germany's tallest mountain, the Zugspitze where we will visit an amazing spot for another instgrammable photo and then proceed to the famed Ludwigstrasse in the heart of Garmisch's adjacent and sister village of Partenkirchen. Visit Linderhof Palace and gardens, where there will be free time for the optional tour of the palace interior. Drive to location of Neuschwanstein and Hohenschwangau castles, where we can tour the castle interior. Later we will walk back down to bus, visit Alpsee (with gorgeous lake and view) and see Hohenschwangau castle up close.
Day 4 — Tuesday, Aug 20
Today is the day for Prague, a 3D architecture textbook. Romanesque chapels and cellars, Gothic cathedrals, Baroque palaces and gardens, worldly Art Nouveau buildings, and unique Cubist architecture make it a place with no parallel in the world. You don't have to be an expert on individual artistic styles in order to appreciate the diversity of the city's architecture. Just see it yourself, as we will explore the cobbled stone streets in free time!
Day 5 — Wednesday, Aug 21
Day 4 – Wednesday, Aug 21 Did you know that Prague Castle is the largest in the world? 130 meter wide, 70,000 square meters of land and almost 2 million visitors every year, all got it a spot in the Guinness Book of World Records. Later join local guide for an adventure that stops at the most reputable beer sanctuaries in the city. Hop on the Metro as the locals do and navigate your way to four of the favorite beer halls to try their best brews accompanied by typical Czech 'beer tapas' (it's a thing, we promise!). As we appreciate the delicious Czech nectar, you'll hear stories about exciting moments in the country's history. Our Prague beer tour begins at the statue of the Czech patron saint, Saint Wenceslas, on top of Wenceslas Square (Václavské náměstí). After a quick introduction to the tour and the city we'll make our way to our first stop, at a local beer hall in a former industrial suburb that has become the epicenter of Prague's rough-and-tumble nightlife in recent years. Choose from lots of different kinds of beer and pair it with a hearty pork chilli (veggie options are available), served with horseradish and mustard. Next up, we'll hop on the tram in search of a truly hidden gem, a beer cellar and garden with a jolly and cozy atmosphere that proudly sells a great variety of Czech microbrewery beers! Next, we will take the metro back to the New Town for a legendary stop at a pub where you'll get to sample more amazing beers and learn about the birth of Pilsner, one of the world's most famous beers. Hopefully it will assist you to wash down a deliciously Bohemian dessert too- deeeelish!
Day 6 — Thursday, Aug 22
Depart Prague today and proceed to the southern Bohemian town of Cesky Krumlov. This picturesque medieval town dates to the 13th century and is like something out of a fairytale. Cesky Krumlov (pronounced 'Che-skee Krum-lov') means 'crooked meadow', which is befitting of a town that's nestled in a sharp bend of the Vltava River. Head out on an included cycling trip in the afternoon, across rolling hills and through tiny hamlets.
Day 7 — Friday, Aug 23
We will have a day at leisure to explore the area today. Tons of options for us to enjoy a great day: we can explore the city's fabulous masquerade hall, climb the tower for aerial views of the town or just find a secret place to dine. You got the chance to tailor our trip and we will have the "b-school games" waiting for you.
Day 8 — Saturday, Aug 24
Welcome to Vienna! Stop at the gothic-style St Stephens Cathedral, wander past the grand neo-classical Graben and the Hofburg Palace and finish our orientation of the city at the State Opera House, one of the world's most important opera houses and the heart of classical Viennese culture. Are you an art lover? The city has a vast choice of museums, from the Albertina to those located in the Museum Quarter. In the evening, it's time for some true Viennese cuisine.
Day 9 — Sunday, Aug 25
We will have the whole of today to explore Vienna and its surrounds. Schoenbrunn provides a guided audio tour for the summer palace, designed by Empress Maria Theresa. The Gloriette Monument has incredible views of Vienna and the palace gardens are free to all visitors. Vienna is a beautiful city, so let's try to capture its essence as best we can while we're here. Later we reunite to visit famous old Prater Ferris Wheel, have some fun rides and head out for a farewell dinner to celebrate our European adventure.
Day 10 — Monday, Aug 26
With all the beautiful memories in Europe and 10 new BFFs, we are leaving Austria today. Don't be sad! It's just another new journey. Welcome to B-school!!