Trip Region: Eastern Europe
Country(ies): Turkey, Bulgaria
Partners Trek? No
Trip Cost: $1815
Airfare Estimate: $1500
Nightlife: 8 • Activity: 6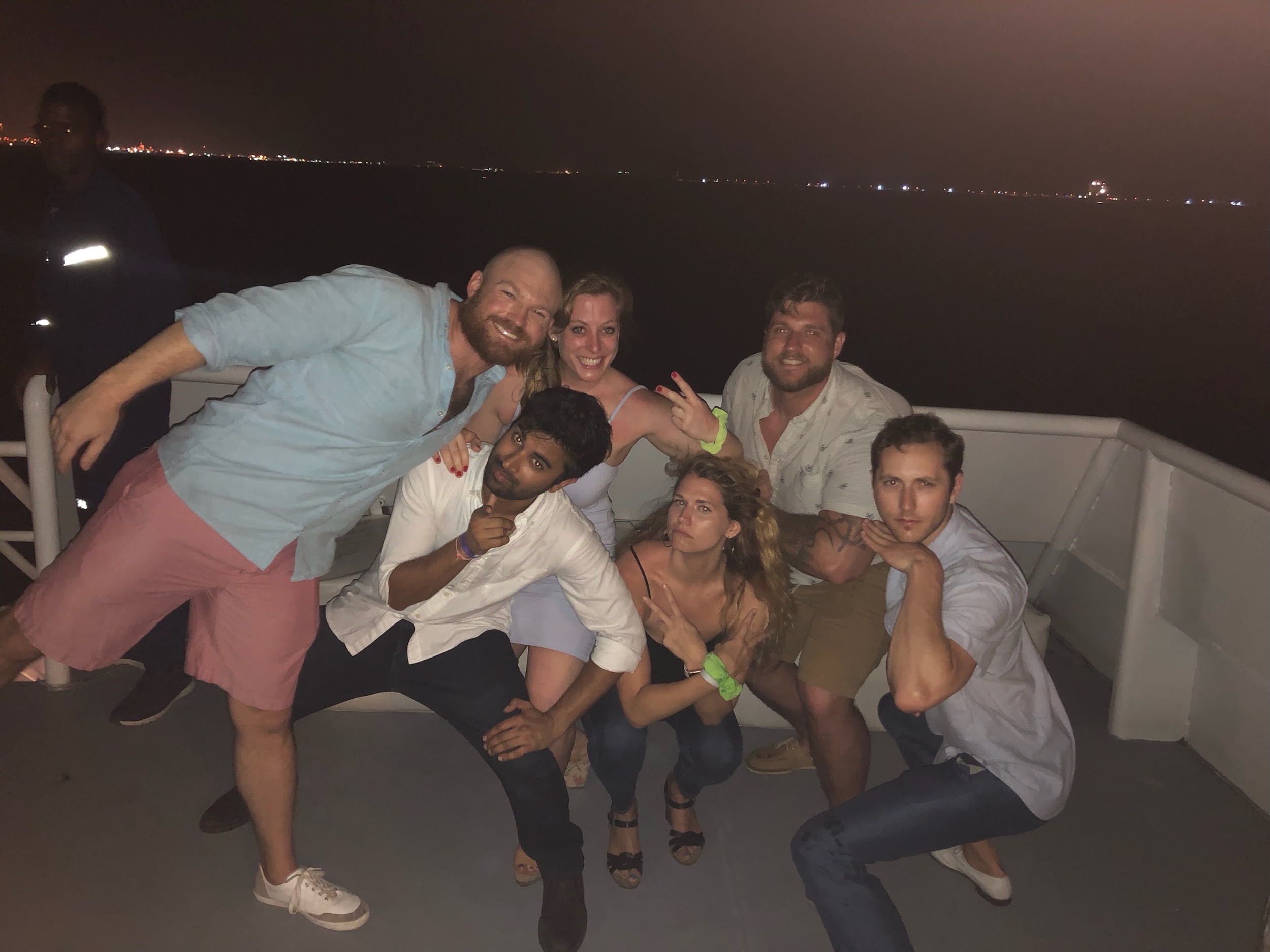 Want to be the only trekker who travels to two continents? Look no further than "Like a BOSS-phorus: boats, bazaars, and Black Sea ballin." Our trip will have beaches, vineyards, mud baths, hiking, fascinating history and culture, drinking along previously mentioned beaches and more! We'll start cruising down the picturesque Bosporus and explore Istanbul's unmatched sites, including the Hagia Sophia, commonly regarded as "the eighth wonder of the world." Woah. After, we'll weave like the Orient Express through Bulgaria. Bulgaria, you ask? Bulgaria might not yet be a well-known destination (except for the mythical Durmstrang – ugh Olivia making us write Harry Potter references)…so here's a preview of what is quickly becoming one of the most exciting places in Europe. And remember, you can't put a price on saying "I went there BEFORE it was cool." We will begin in Nessebar, a UNESCO Heritage Site with beaches along the Black, like our souls and humor, Sea. Next, we will venture to Plovdiv, recently honored the 2019 European Capital of Culture. Hype. The trip will end in Sofia, with a retreat to Mt. Vitosha for epic vistas. The battle for the best MTrek Instagram is an unspoken but very real phenomenon, start the year off on the right foot by asserting dominance over your classmates. Get ready to have the time of your life alongside some of Ross' finest (and wisest?).
Travel Day — Friday, Aug 16
Congratulations on surviving Orientation, Impact Challenge, and (hopefully) your first Rick's experience! Get some rest and recover on the plane because at wheels down it's game faces on. It all begins tomorrow, so get in your Netflix and chill(ed wine) now!
Day 1 — Saturday, Aug 17
Welcome to Istanbul, where east meets west! Take the day to relax and get used to the time change. Recommended ways of fighting jet lag include day drinking with your MTrek leaders and mainlining caffeine. In the evening, we'll meet up for a welcome dinner and get to know one another as we compare our Michigan leadership colors and experience Istanbul's famed Raki.
Day 2 — Sunday, Aug 18
Charge your phones and get ready to generate content; today we'll go sightseeing. We'll start at Topkapi Palace, where you can channel your inner royal (odds are, Michael Cohen will leave with a crown). Set atop the most visible hill of Istanbul, Topkapi Palace, is the symbol of the city. Then we will hop on a boat and cruise down the Bosphorus, enjoying our life of leisure and a high likelihood that OG throws Michael "The Stud" Cohen overboard (don't worry, he'll probably deserve it). Finally, you will experience the Turkish Hammam, a traditional Turkish foam massage to get you relaxed and ready for MBA recruiting. Google that shiz, seriously you will leave a changed person...literally #freshepidermiswhodis
Day 3 — Monday, Aug 19
If you thought Day 2 was gram-worthy, buckle up because we're cranking it to 11. First, we'll head to the Hagia Sophia, which dates back to the 6th century and is regarded as "the eighth wonder of the world." We'll continue on to the Blue Mosque, a breath-taking building and one of the most majestic Ottoman mosques in all of Turkey. Then we'll visit the Grand Bazaar, one of the largest and oldest covered bazaars in the world for some epic #shopping. The Grand Bazaar is 30,700 square meters with over 60 streets and alleys and 4,000 shops, so Sarah is likely to find a stand where she can be suckered into overpaying for merch and convince Amrit and Shush to indulge as well.
Day 4 — Tuesday, Aug 20
Today we'll hop on a bus and make our way to Nessebar/Sunny Beach. The clubs at Sunny Beach are some of the most famous on the Black Sea, so get ready to get weird in the evening. We all know Amrit is ready to take on the dance floor, while Kevin will be sure to make new friends with a new set of Turkish puns. What happens on the Black Sea stays on the Black Sea.
Day 5 — Wednesday, Aug 21
Beach and boat day! Alex is bound to find some sort of motorized vehicle with which to adventure, so we figured we'd just get him a boat.
Day 6 — Thursday, Aug 22
We'll go on a day trip to Nessebar, whose ancient ruins make it a UNESCO Heritage Site. #culture. For lunch, we'll head to a local vineyard to try some of the best Thracian wines. Remember, the more wines you drink the classier you are (OG is a shining example...OG also wrote this comment). Make sure to pack your swimsuit; on the way back (if we ever leave), we'll stop at an open air mud bath.
Day 7 — Friday, Aug 23
Today we will travel inland via bus to Plovdiv, Bulgaria's second largest city. In the afternoon, we'll tour the city and see why it was named this year's European Capital of Culture. In the evening we'll show the city why "Culture" is a word that would never be used to describe any of us.
Day 8 — Saturday, Aug 24
We'll get back on the bus to go to Sofia, the capital and largest city in Bulgaria. After we arrive, we'll have the day to walk around and explore to our liking. I-N-D-E-P-E-N-D-E-N-T.
Day 9 — Sunday, Aug 25
We'll spend our final full day hiking Mt. Vitosha, the fourth highest peak in Bulgaria. Get ready for the booze sweats. When we get back to Sofia, we'll meet up for dinner to celebrate our athleticism and end the trip in style. This is our last night together (crying face emoji), with a last group dinner and turn up in Bulgaria. Be sure to leave it all on the field this time, kids.
Departure Day — Monday, Aug 26
All good things come to an end. Time to travel back to Ann Arbor. Don't worry, you'll see us back on-campus to relive the glory days. Remember, what happens on MTrek, stays on MTrek. On the plane ride back to Michigan, let's braid each other's hair and plan our first pre-Skeeps reunion.
Olivia "OG #Sass #Mood" Gordon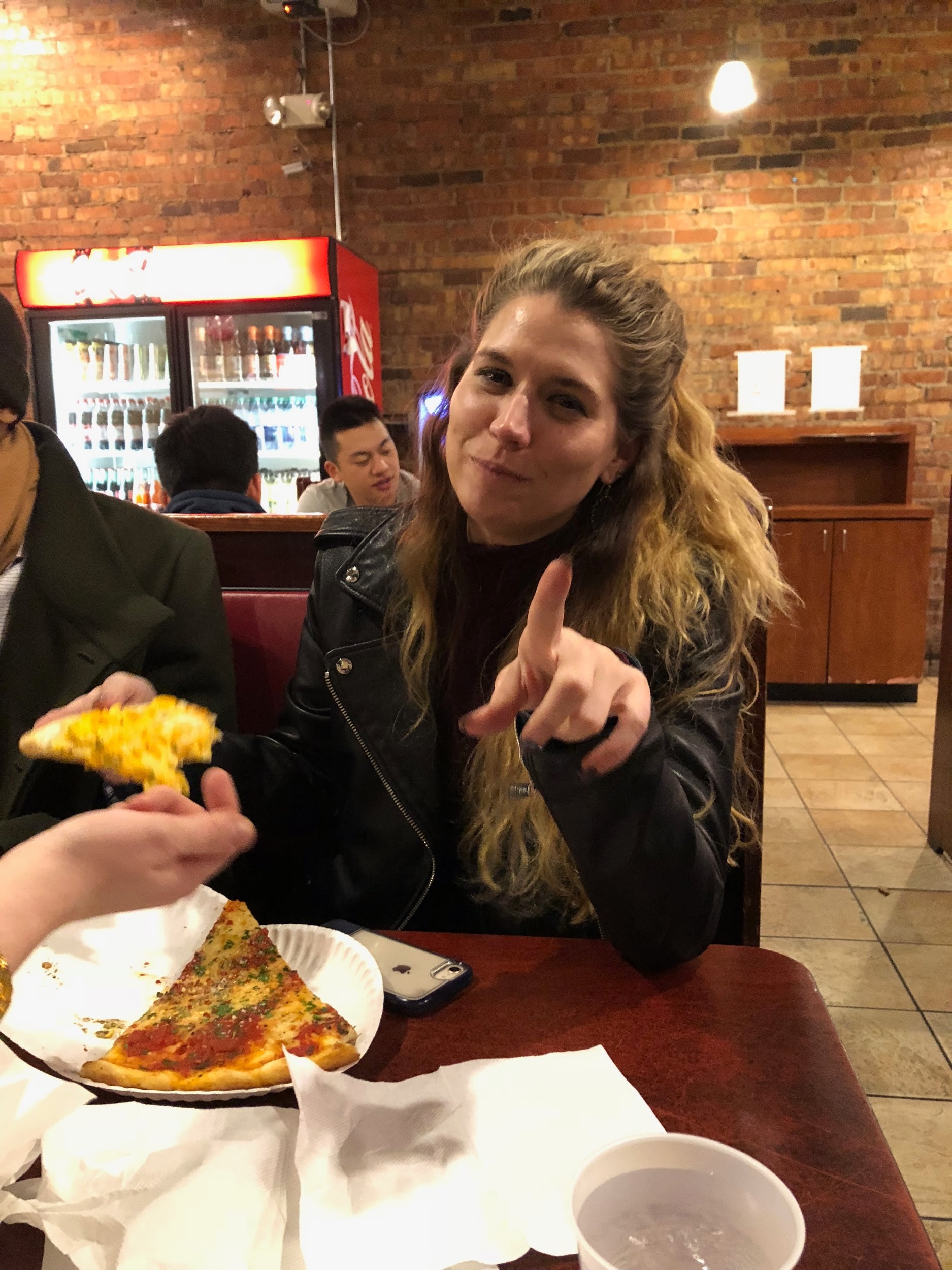 Hailing from Northwest Indiana (she'll tell you it's "Chicagoland") and the Deloitte mafia, Olivia "OG" Gordon takes no prisoners and eats no meat. Known for her creative pronunciation of words (ask her how to pronounce "naivete"), proclivity for drinking wine even in the least classy of establishments, and her obsession with candles (as long as they aren't vanilla scented!), Olivia brings passion and independence to our group and will help you unleash your inner free spirit. Don't let this tall Midwesterner's "laissez faire" attitude fool you, though – she's a badass boss modern woman and will crush any obstacles in her way in pursuit of her goals, even on little sleep (#consulting #inhuman). Michael has learned this firsthand. One time he crossed OG and she hit him with a stick. Anyway, on Mtrek, you will find Olivia being not on time to events, giving out old school rock recommendations, inspiring our daily fitness routine, and cheerfully drinking and chatting (but not dancing) the night away in the clerbs before falling asleep blasting the same Fleetwood Mac jam in repeat (#c-trek). Olivia will be taking her talents to some startup called Google this summer.
Kevin "thigh of the tiger" Carrier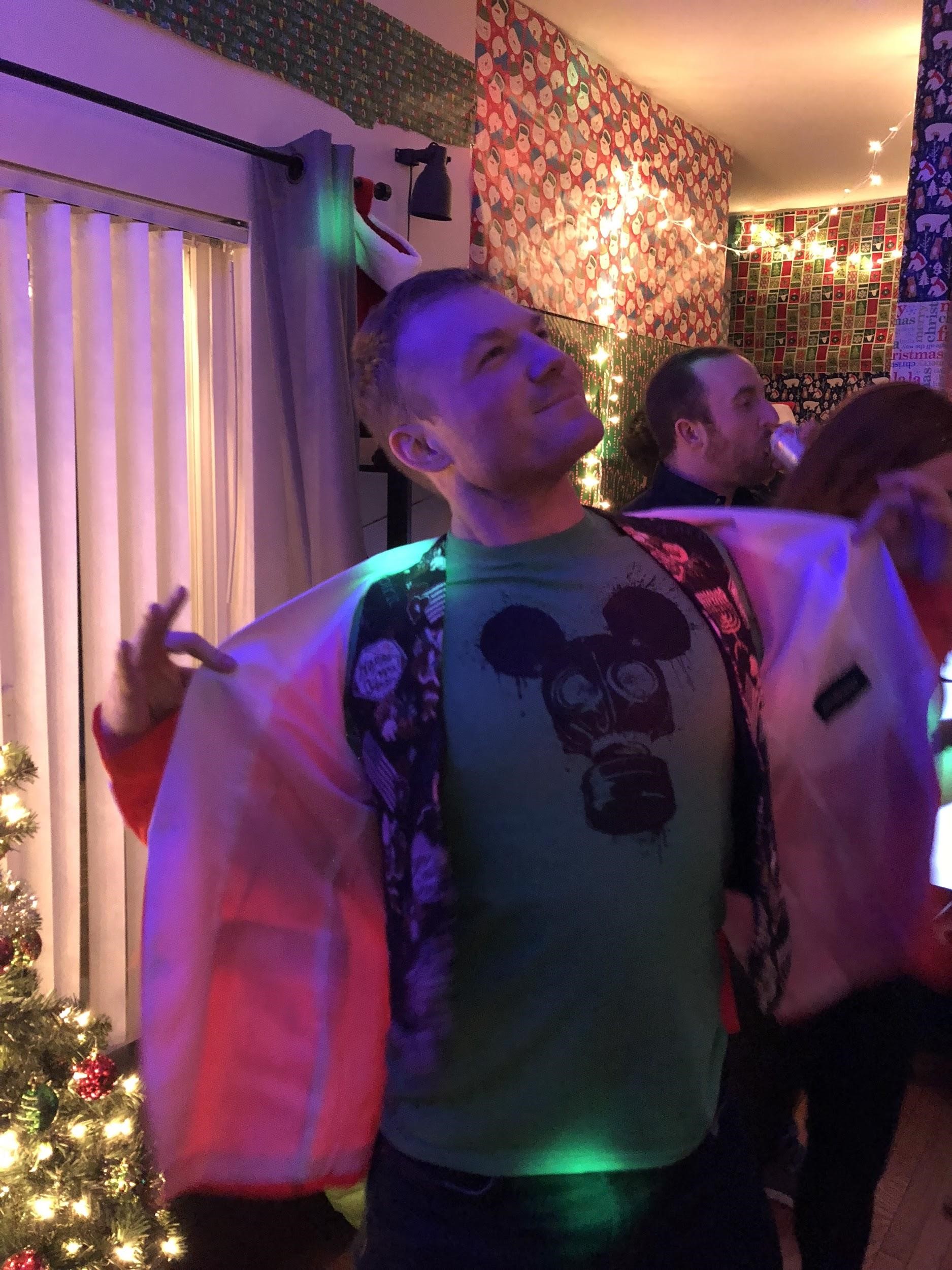 sporting his iconic ranger panties and unyielding smile, Kevin has never shied away from showing off some leg. An enthusiastic if unskilled dancer, Kevin began his transition to civility after he was found competing in underground fight tournaments in the streets of Thailand. While only a select few know of Kevin's Thailand exploits, most Rossers know him as a reincarnation of Chris Traeger. As the official Ross resiliency trainer, he is literally the most positive person you will meet at Ross and will not allow anything less than the best travel experience you have ever had. Combined with his positive attitude, affinity for trash cocktails at Skeeps, and old age, this sagacious man is perfectly suited to lead a debaucherous Mtrek group. (Hey, he's a cool Mtrek dad!). Slowly coming to grips with the fact that "I was in the Army" doesn't count as a long term profession, Kevin will be consulting with Deloitte this summer.
Alex "the Russian Bear" Shushunov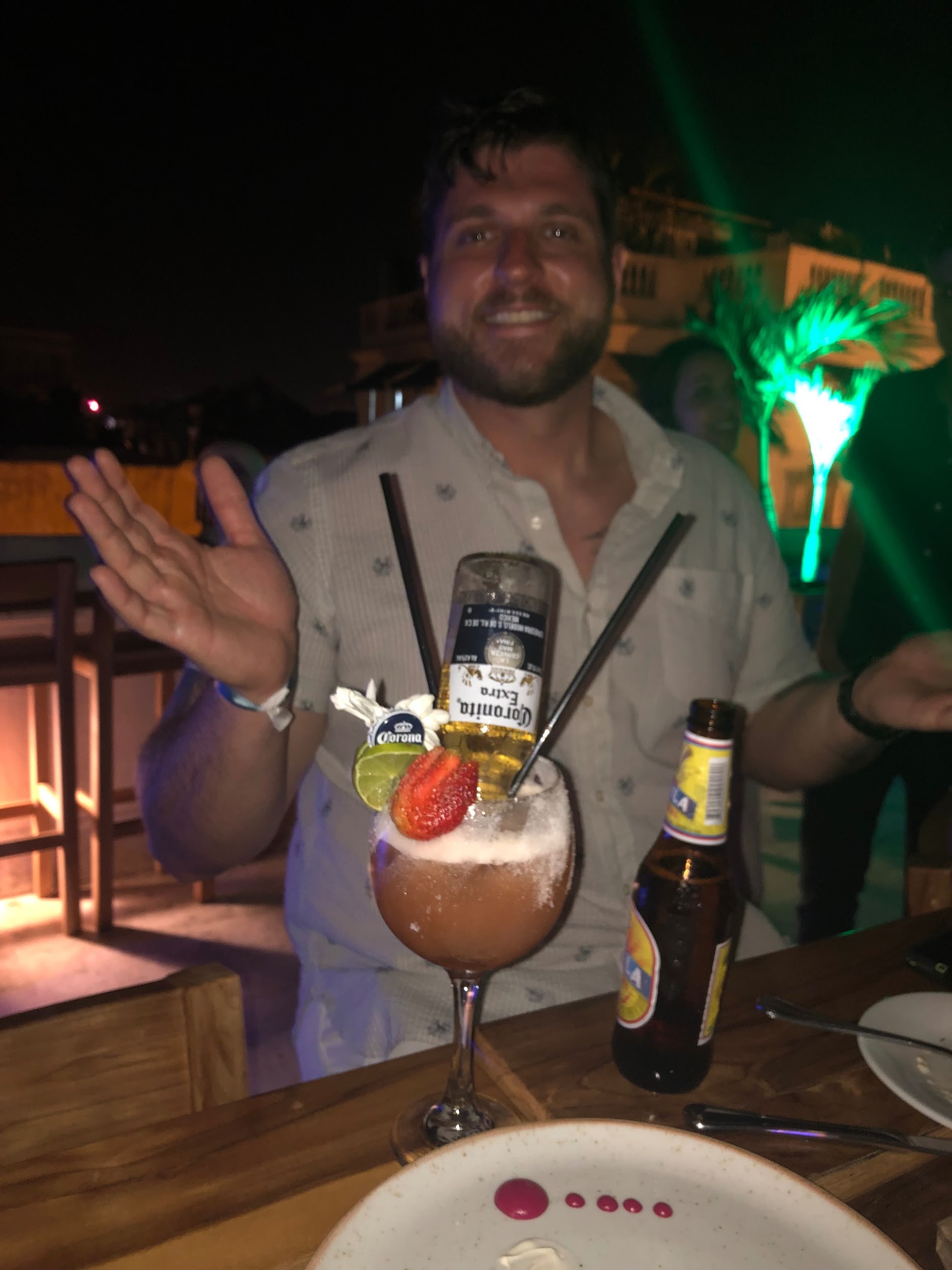 Early frontrunner for "most likely to commit piracy" on the trip, Alex is the enormous hug you never knew you wanted. Don't let his jailhouse tats, imposing size, or inability to maintain conversation with polite society fool you. He is a bear, but it's of the teddy variety. When not waxing poetic about his time as a helicopter pilot or adventures on the high seas, Alex can be found enjoying a mani-pedi and working on his lifelong goal of securing the bag by becoming a trophy husband. On Mtrek, count on Shush to be our "fix man", swinging in to land a cool experience hang gliding or some sh*t OR fronting with his fluent Russian to finagle you out of a sticky situation (when he's not chasing the 'Tinderellas). An Army Blackhawk pilot in a former life, he will be taking his talents to GE Aviation this summer as part of his transition to corporate sell-out before flying out to raise the Black Sea's standards on debauchery.
Sarah "Light Splash Of Cranberry" Loeb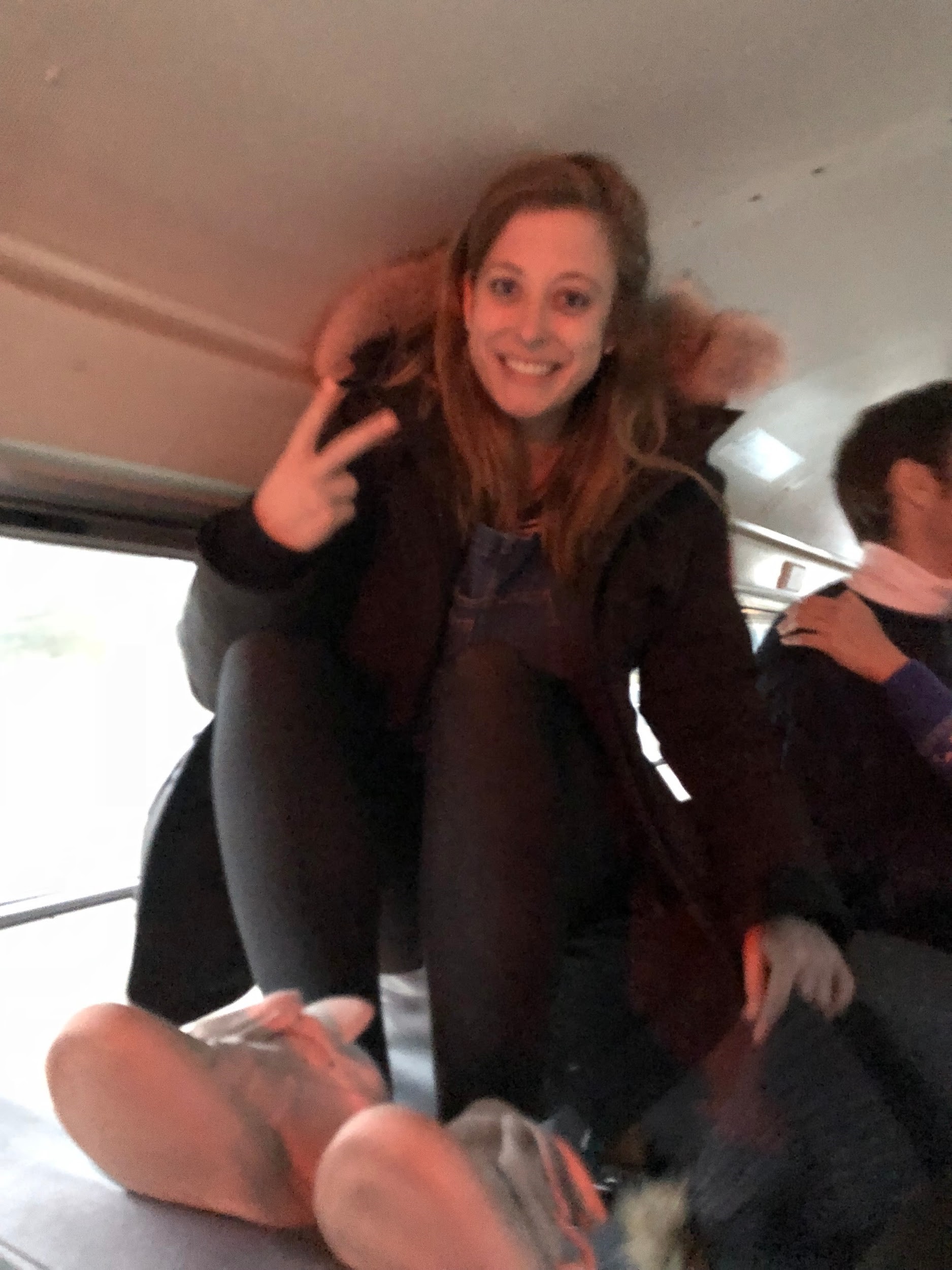 Sarah Loeb aka "Sloeb" (affectionately called "Schloeb" by some of her inner circle) spent almost an entire decade sporting Barbour jackets and L.L. Bean Boots whilst dining on oysters, clam chowder, and blueberry buckle out on the East Coast and is now aggressively making her way back to her Midwestern roots. First it was admittance to the renowned Stephen Ross School of Business, next will be taking her marketing talents to a CPG summer internship in Minneapolis, and then finally going in for the Full-Time kill in Sweet Home Chicago. Sarah is a force of nature and possesses otherworldly fierceness when it comes to a goal or task at hand. Her self-reliant tendencies come in handy for this Bowdoin alum, ensuring she always has her liquor of choice (vodka, duh) at all her friends' parties because she stores a personal bottle at their residences. Not one to be swayed by others' wishy-washiness, Sarah is decisive…even choosing to peace out after a night of Skeeps shenanigans so she can rush home (well, after stopping first for some Hippie Hash at Fleetwood Dinner) to take care of her baby fur angel, Farley. On Mtrek, Sarah will be the one with the plan, directions, cellular data, charged phone, set alarms, unlimited amounts of essential travel supplies like Pedialyte…she's got you covered!
Michael "The Fixer" Cohen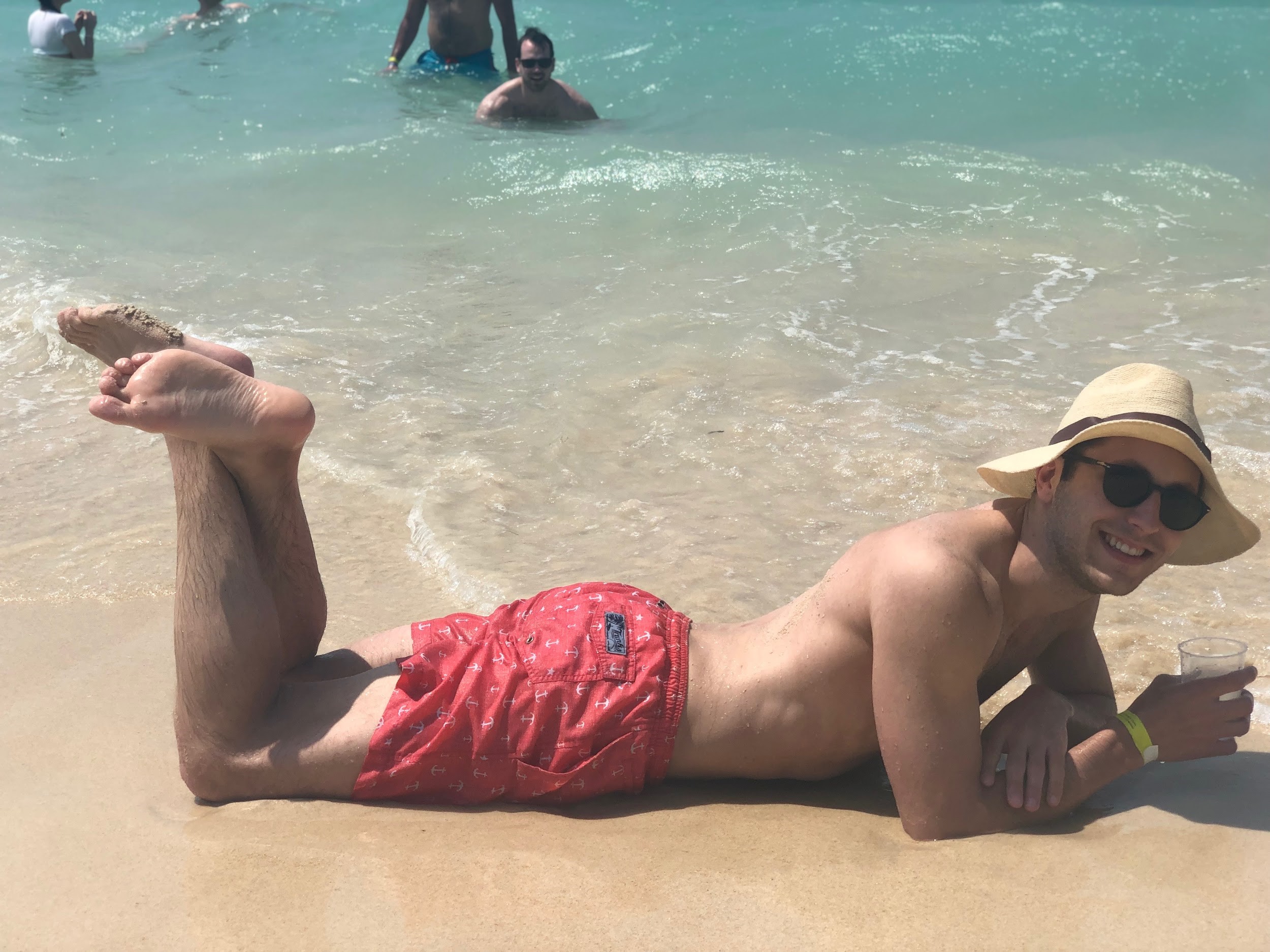 Out on parole this summer from his 3-year jail sentence, "Typhoid" Michael of House Cohen, not the First of his Name, the Wildcard, King of the Body Shots and the Most Unsettling Smirnoff Ice Chugs ever witnessed by man, House Captain of the Infamous Boyne Weekend, Breaker of NYC's Best Bagels, and Father of all the Finest Peacoat & Scarf combos you'll see on Michigan's campus, almost seems to be more of a Ross myth than actual MBA student. This real MC handled international affairs (LEGALLY! No Collusion!) for the German Marshall Fund and is always down to whip up a feast with his 10+ high-tech cooking devices he has crammed into his studio apartment…word on the street is he recently upgraded to a full-fledged 1-bedroom….so much room for activities, riiiiight? Hailing from the Granite State, Mr. Cohen is a true embodiment of its motto "Live Free or Die", never backing down from a dance-off or a twerk challenge (despite his interesting choice in moves) and perpetually seeking opportunities to dress for the occasion (in Santa costume, sports coat, or grandpa sweater). Always down to rally the crowd with a round of shots, jukebox jam, or a downhill ski sesh in a dinosaur onesie, on Mtrek you can rely on Michael to go to the highest of highs and the lowest of lows (I mean really LOW) to ensure everyone is having the best time.
Amrit "Birdman" Rathi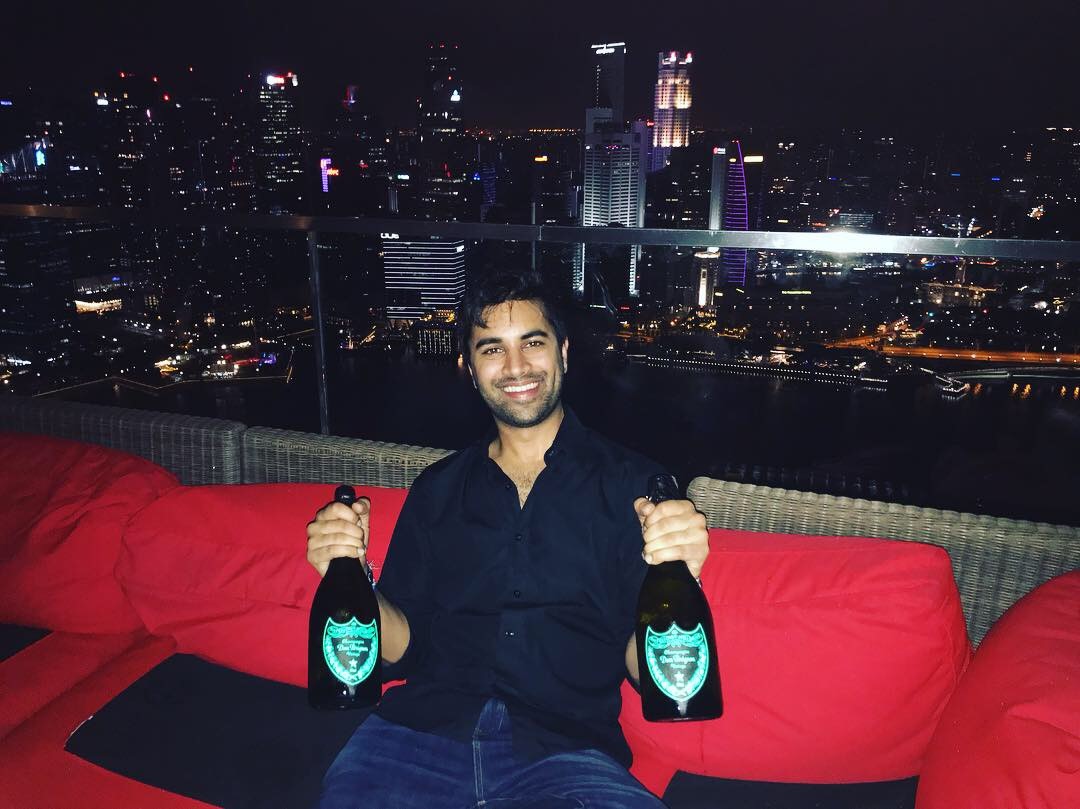 Enter Amrit "The Lord of the Dance" Rathi, transplanting from Bay Area life to the rugged lower peninsula of Michigan. Nothing quite tops the list of accomplishments than being on the BUS crew….and our dear Amrit will be returning as a BUS veteran this year to lead us all to tailgate victory. He's got the dance moves and a spot on the board to get your BUS application approved – so don't hold back on this trip, it could be your audition! Known to close down Ross's venerable establishments Rick's and Skeep's, you'll never miss Amrit in his element clerbing at Europe's wildest nightspots. Unless you see a flock of birds, then homeboy is out of sight (fear of avians is real yo). You can also count on him to teach you the building blocks of business from his time as CPA (lol nerdddd) and how to schmooze your way into a consulting internship. But consulting is only the next stop in Amrit's trajectory to F500 CEO. If you're lucky, he might just take you under his wing (get it? a bird pun).