Trip Region: Europe
Country(ies): Switzerland
Partners Trek? Yes
Cost: $2130
Airfare Estimate: $1200
Structure: • Lodging: • Nightlife: 4 • Activity: 3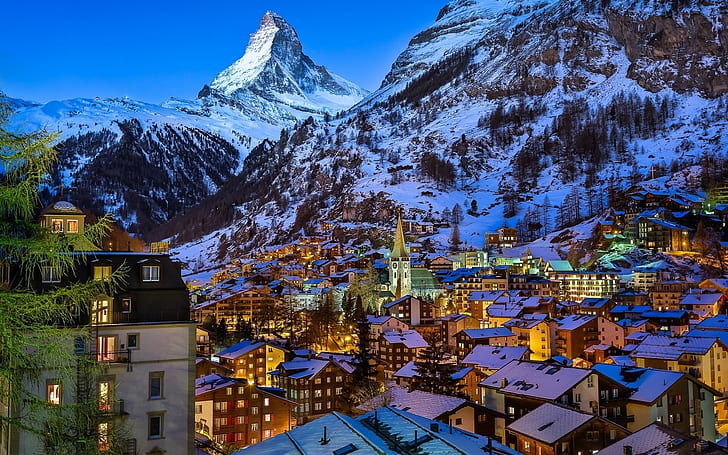 "Get ready to create epic memories in Switzerland through this 6-day adventure that will take you through stunning landscapes, breathtaking mountain views, and charming Swiss cities! With 3 nights in Zurich and 2 nights in Lausanne, you'll get to embark on some fantastic excursions! Immerse yourself in the world of chocolate with a Choco-World guided tour in Zurich, take in the beauty of Lake Geneva as you relax in Lausanne, and dare to test your limits with an exhilarating ride on the Alpine Coaster at Glacier 3000, which offers breathtaking views and adrenaline-pumping thrills! You'll also get to explore the charming city of Zurich on a guided city tour that showcases its picturesque Old Town, emblematic churches, and breathtaking views of the lake.
Switzerland is truly a magical place, filled with natural beauty, rich history, and world-renowned charm, so come join us on this once-in-a-lifetime journey and experience what this spectacular country has to offer! Book now to secure your spot!"
Day 1 — Saturday, Aug 19
https://www.tourhero.com/en/epic-adventures/switzerland/switzerland-in-style-a-zurich-lausanne-adventure-mtrek-2023-320237
Nick Boka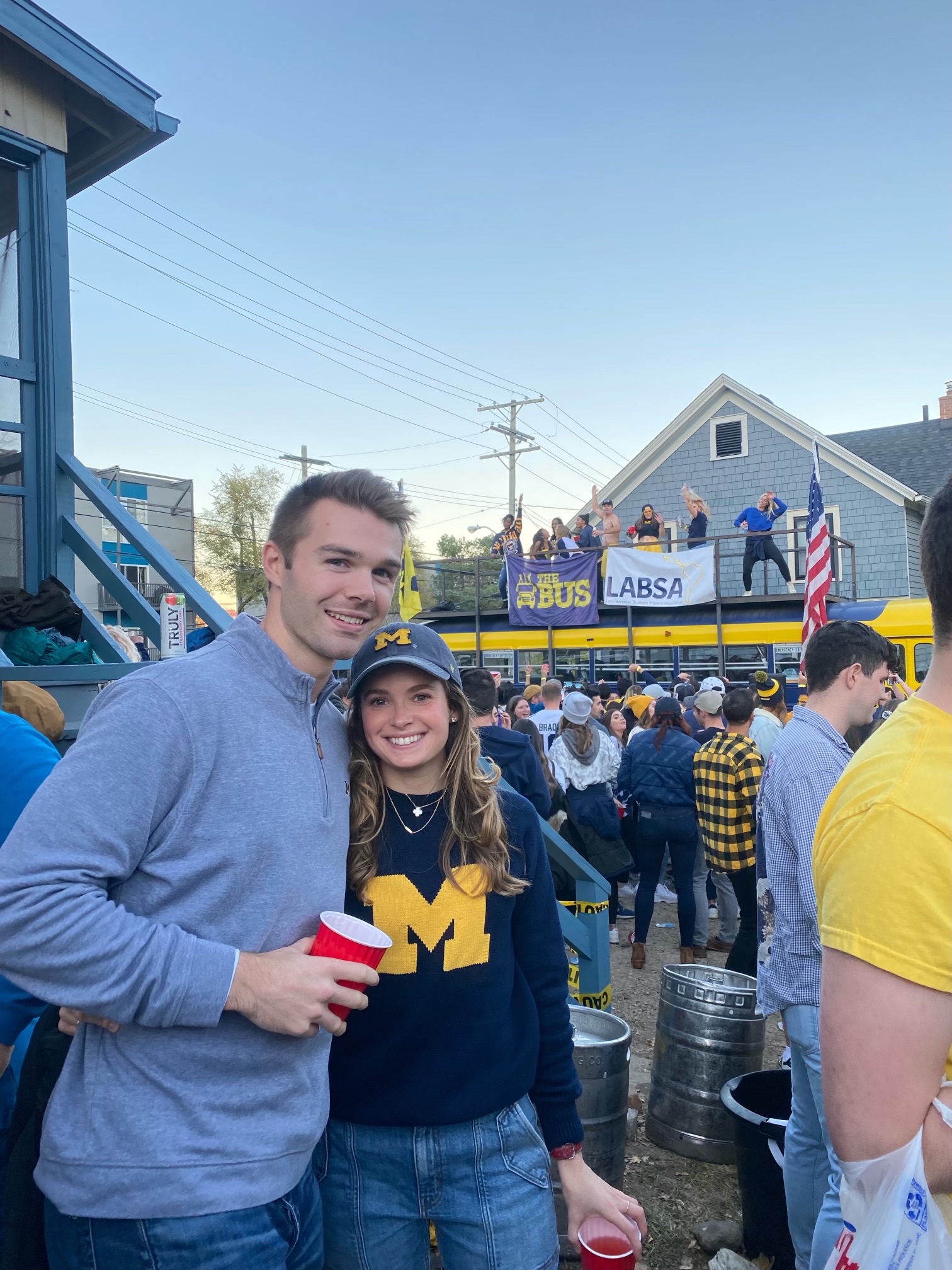 Hometown: Detroit, MI
Undergrad: Michigan
Pre-MBA life: Professional Hockey
Post-MBA plans: Investment Banking
Why should you join my trek?
Listen, I love the Ann Arbor skyline as much as the next person, but you'll want to get some good sights in before the gray of Ann Arbor closes in around you. Where better to do it than in the Swiss Alps? (Answer: There is nowhere better). We have a really great crew of MBA2 and partners (3 of them live in AA!) on this trek and would love to meet, explore, and have some beers with you! If you want fun, (some) exercise, and amazing views then join me and the rest of the squad in Switzerland!
A bit about myself: I attended Michigan for my undergraduate studies, where I had the privilege of being part of the university's hockey team. Afterward, I pursued a professional hockey career for a few years before realizing my passion for business and returning to Michigan to pursue an MBA. Accompanying me on this trip will be my significant other, Sarah. We both share a love for outdoor activities, discovering new restaurants, and indulging in a fine glass of wine. This visit to Zurich will mark my second time returning to this city, which holds a special place in my heart as my favorite destination in the world.
Samir Syed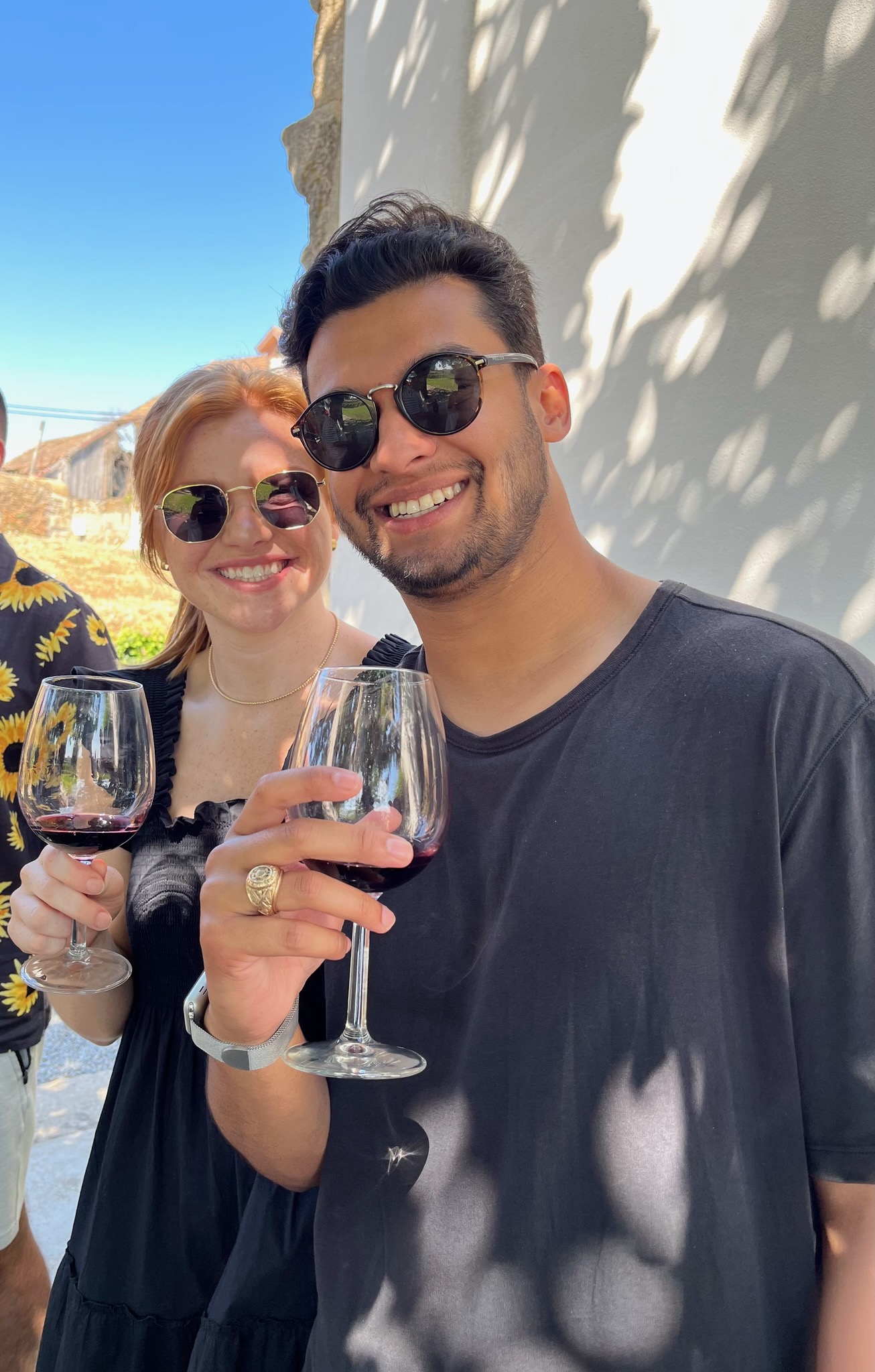 Hometown: Austin, TX
Undergrad: Texas A&M University
Pre-MBA life: Accounting and Finance
Post-MBA plans: Consulting / Early Retirement
Why should you join this Trek:
If you are seeking a "healthy" "balance" of the beautiful Swiss Alps, (many) mountain beers, learning about the finest cheese and chocolates in the world, and executing a 3:32 AM McDonald's DoorDash order overseas – this is probably the trip for you.
Can Promise: The beginning of all your followers asking "what do you even do at business school?" and early-access to an elite group of MBA2s and partners that will make you seem far more social during the first couple Skeeps. Also airport beers.
Cannot Promise: Good influences, early bedtimes, or that Pavel won't ask when the hotel gym opens several times throughout the trip.
Also my girlfriend and official Ross partner Sarah is coming – she's cooler than me and has more friends at Ross than I do
Pavel Dounaevski
Hometown: State College, PA
Undergrad: UNC – Chapel Hill
Pre-MBA life: US Army
Post-MBA plans: Endless PowerPoint presentations (consulting)
Why should you join this Trek:
Are you captivated by mountain vistas? Do you enjoy a healthy dose of Aprés ski? Do you see a bit of Tom Wambsgams from "Succession" in yourself when you look in the mirror? If so, this trip might be for you. Take a stroll down Zurich's bar scene while window shopping for the Swiss watch you can only afford post-MBA. Strike the perfect balance between Glacier hiking and Swiss Chocolate making. Whether you find yourself on the German or French side of Switzerland, you won't regret forging lasting friendships over copious amounts of pints.
A little about me: I came to this country impersonating Mcaulay Culkin in the late 1990's from Europe. As you can see, I failed. Instead, I spent the last decade traveling the world to some of the most sought after vacation destinations (read: the desert). If you're a partner wondering about the travel and community opportunities, my wife and I would love to share our experiences
Robby Danziger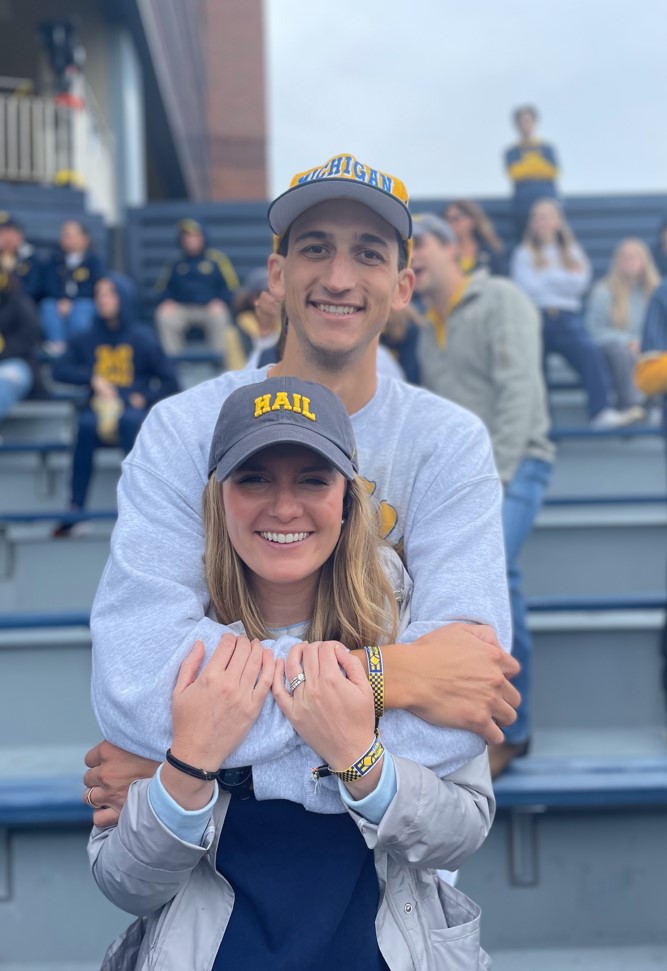 Hometown: Boston
Undergrad: Georgetown
Pre-MBA life: Consulting
Post-MBA plans: Product Management
Why should you join my trek?
Ready to kick off your two-year hiatus from reality a little early? What better place to do so than the Swiss Alps?! Our MBA2 crew and partners are an awesome bunch, and we'd love for you to join us to explore some of the most breathtaking landscapes in the world and indulge in some of the best beers and wines the country has to offer. Whether you're looking for a little exercise or just some good old-fashioned fun, our trip has got you covered.
A little bit about myself: I went to undergrad at Georgetown, where I met my lovely wife (shoutout to Maddy) who will also be on the trip! I lived in Washington DC and New York but am having a great time exploring the Midwest! I am excited to explore Switzerland with any / all of you who are lucky enough to join our trip!