Trip Region: Western & Central Asia
Country(ies): Turkey
Partners Trek? Yes
Cost: $1510
Airfare Estimate: $1500
Structure: • Lodging: • Nightlife: 4 • Activity: 3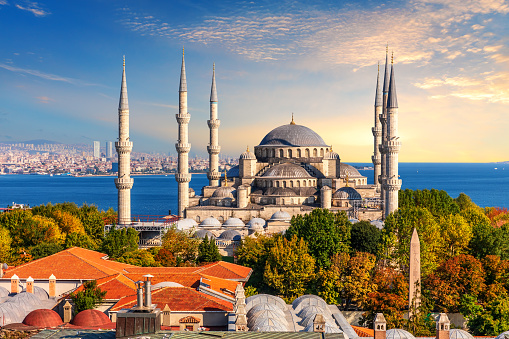 Trek Description
I can think of no better way to celebrate the end of MBA orientation than by flying 5000 miles away from cheesy ice-breakers and the Sanger Leadership Center. Come join us in Turkey for a trek full of adventure, partying, and baklava!
In Istanbul, we'll take in the city's amazing cuisine, architecture, and nightlife; this all comes with the territory when you're the 15th largest city in the world, and the former capital of the Roman, Byzantine, and Ottoman Empires. Get ready for Doner Kebap, Borek, and Istan-redbulls&vodka.
We'll cruise the Bosphorous and escape the hustle and bustle of the city by visiting nearby islands—think hiking, swimming…beach party?! After all this activity, we'll head to Cappadocia, a beautiful and enchanting region unlike any other on Earth. We'll see the sunrise from a HOT AIR BALLOON, walk amongst incredible rock formations, and embark on a sunset quad ride.
Join your tight-knit, fun-loving trek leaders on an unforgettable journey to Turkey!
Day 1 — Saturday, Aug 19
https://www.tourhero.com/en/epic-adventures/turkiye/turkey-treasures-journey-from-istanbul-to-cappadocia-with-mtrek-2023-17079
Yash Kaiwar
Hometown: San Mateo, CA
Undergrad: University of California, Santa Barbara
Pre-MBA life: Engineer in defense/aerospace and hardware tech
Post-MBA plans: Tech PM
Why should you join my trek?
We're not talking about your family's turkey day with the uncomfortable politics, estranged relatives asking why you're not married yet, and your new Gen Alphies telling everyone Thanksgiving must be canceled.
No. This is Türkiye.
We're talking about incredible food, culture, history, and experiences. Ever wanted to swim in the Aegean (or even learn where the Aegean is)? Take a hot air balloon ride in Cappadocia?! EAT DONER KEBABS TO YOUR HEART'S CONTENT?!?!
This is just a taste of what Türkiye Trek has to offer. Myself and the other trek leads have put together an itinerary with the perfect amount of education, exhilaration, and inebriation. Get ready for an unforgettable journey.
Bobby Roenitz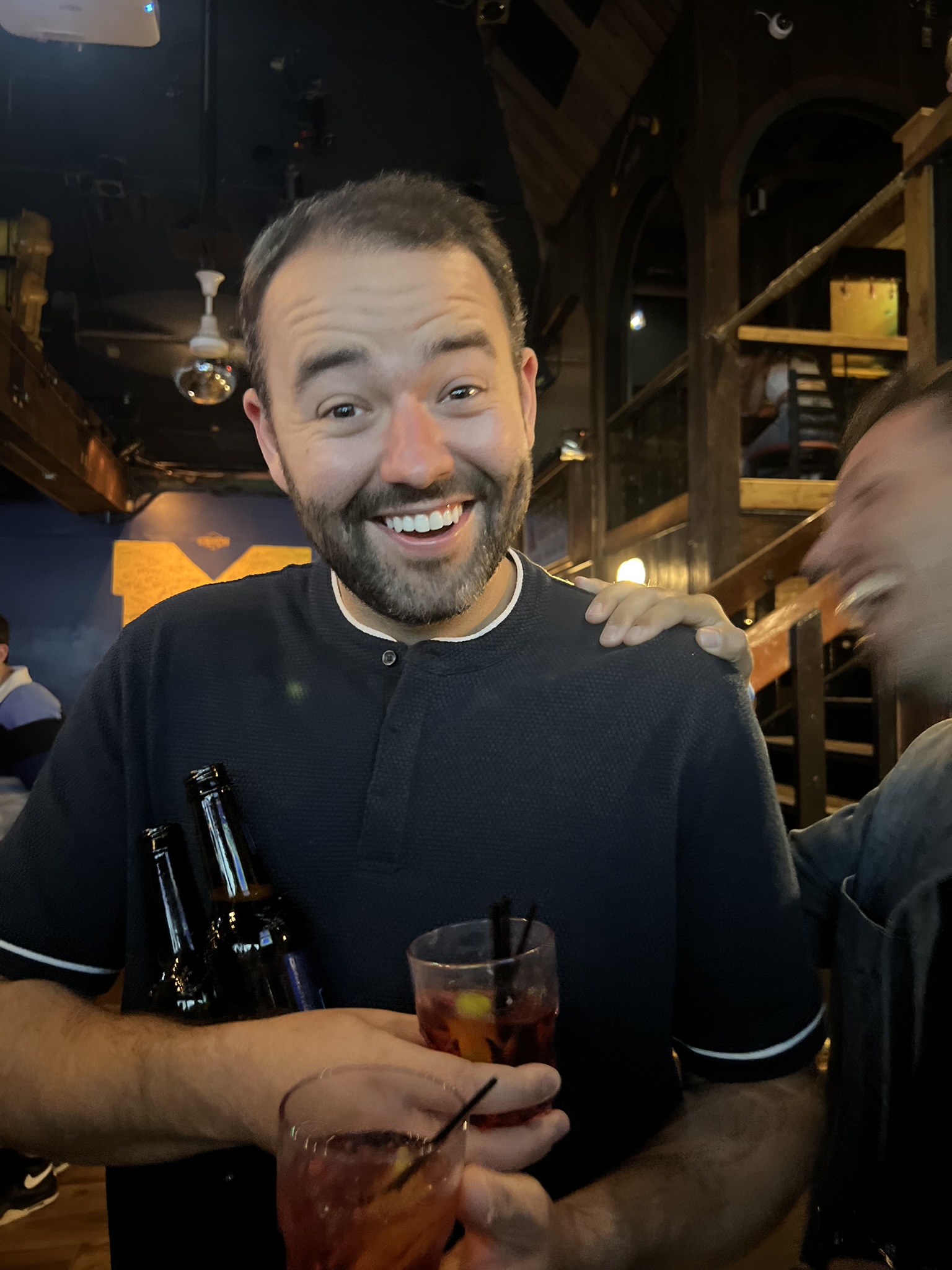 Hometown: Milwaukee, WI
Undergrad: Villanova University
Pre-MBA life: Early-stage VC
Post-MBA plans: Consulting
Why should you join my trek?
Dr. Lindy Greer will teach you all about Maslow's hierarchy of needs. In the meantime, let me tell you about the MTrek hierarchy of needs: partying, Ross bonding, delicious food, and relaxation. I can't wait for this trek to meet all of our needs and more.
If you're not yet sold on this trek, allow me to introduce you to some of your trek leaders. Nikhil is known far and wide at Michigan Ross for his Aussie accent and ability to liven up any party. Christian's social battery is eclipsed only by his ability to rally. Yash is possibly our most well-traveled classmate and certainly our most jovial. We want you, yes you, to join us on this amazing trip!
Christian Lee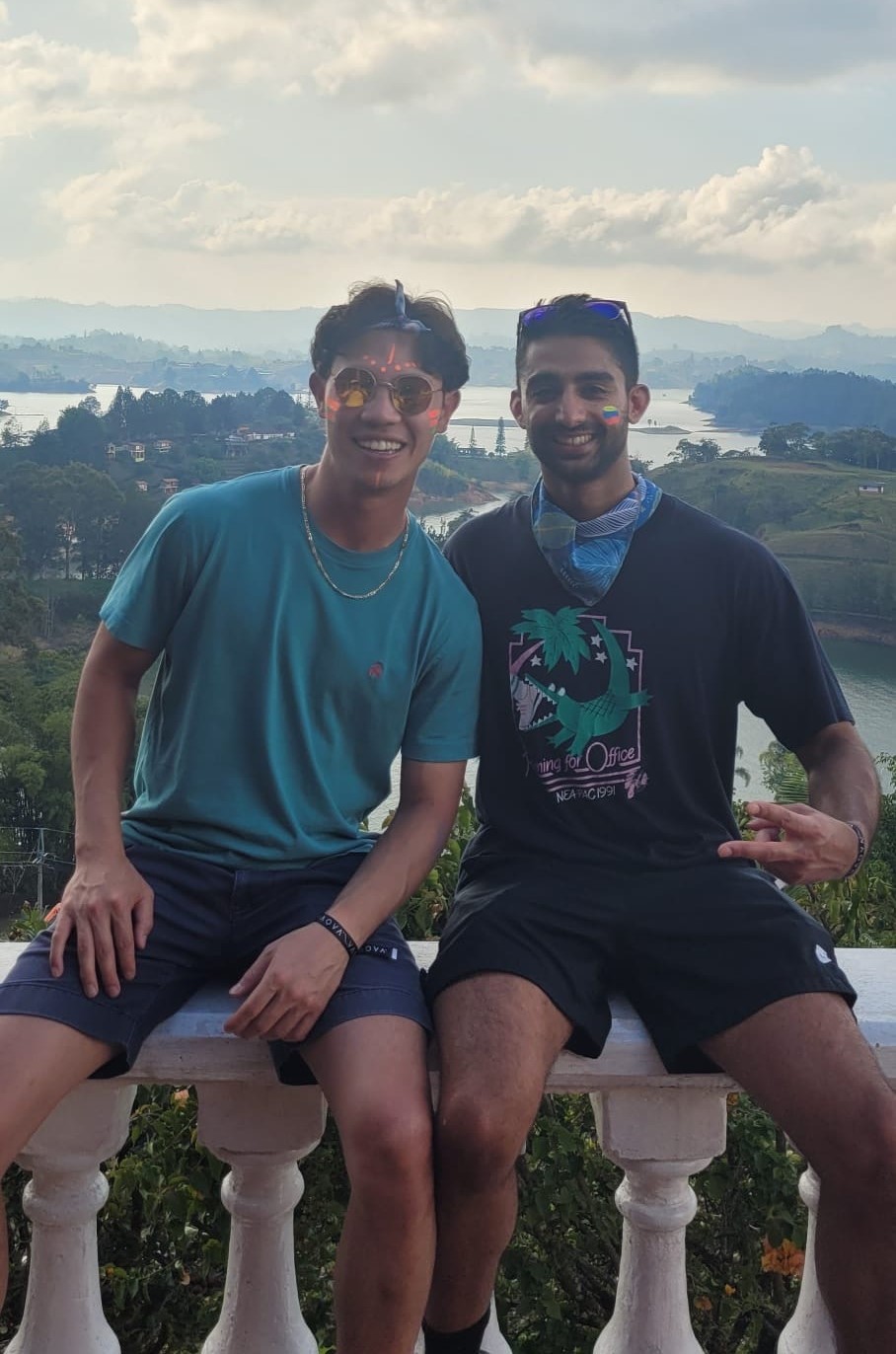 Hometown: Clarksville, MD (spent 4 years prior to b-school in Chicago!)
Undergrad: University of Maryland
Pre-MBA life: Consulting/FinTech S&O
Post-MBA plans: Investment Banking
Why should you join my trek?
Seeking soul restorative sights and raging nights? This is the trek for you! Come 'gobble' up all the baklava your heart desires and wash it down with a Turkish Delight Martini, or three, on this once in a lifetime experience to one of the most beautiful places in the world.
Oh, and your Trek leads? Just a group of down to earth lads with a proclivity for having a fun/wild time and an exquisite taste in house music. (I often refer to Bobby as the 'Aux God')
Nikhil Khurana
Hometown: Melbourne, Australia
Undergrad: University of Melbourne
Pre-MBA life: Utilities and energy (ask me about the wonders of wastewater, I beg you)
Post-MBA plans: Clean energy investment banking
Why should you join my trek?
The Ottoman Empire ruled Turkey from the 14th to 20th centuries. They created beautiful art and made astonishing advances in science and business (somehow all without discounted cash flow models or Porter's 5 forces).
But, most importantly, they invented the DONER KEBAB.
If none of these appeal to you – hot air balloon sunrise in Cappadocia, boat party on the Bosphorus Strait, exploring Hagia Sophia (the '8th wonder of the world') – then ummm ok… but no worries because the kebabs alone make this the Mtrek you CANNOT miss. Join our boisterous yet wholesome(?) group of MBA2s who will expertly show you how to forget what the 'real world' is like and smoothly enter the cozy Ross MBA bubble (cult?).
Live, laugh, kebab (and Go Blue).