Trip Region: Central America
Country(ies): Costa Rica
Partners Trek? Yes
Cost: $1829
Airfare Estimate: $450
Structure: • Lodging: • Nightlife: 6 • Activity: 7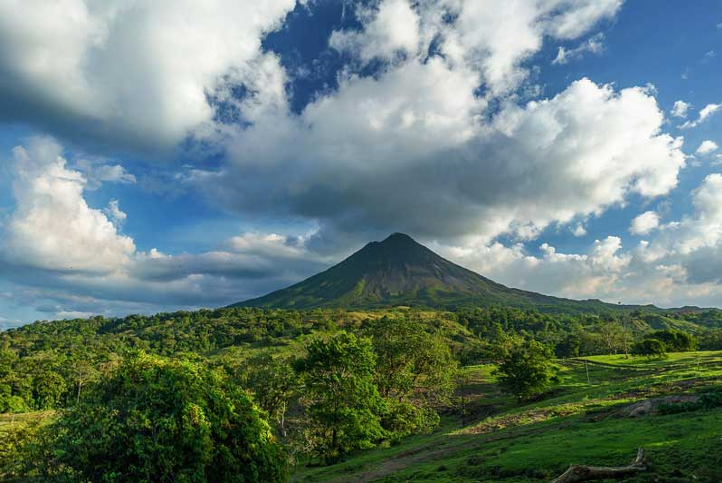 Come explore Costa Rica with your partner and have an amazing adventure before starting your MBA journey.  You'll get a great mix of city exploring, jungle trekking, and beach rest and relaxation.  Choose your own adventure on this trek with activities including salsa dancing lessons, volcano hiking, zip lining in the jungle, surfing lessons and a catamaran cruise.  We can't wait to "tropic like it's hot" in South America with you!
Day 1 — Sunday, Aug 16
Check in at your hotel in San Jose, followed by a fun group welcome dinner.
Day 2 — Monday, Aug 17
Start the day off with an informative San Jose city tour, followed by a group cooking class at a family home in Escazu. End the day with an option salsa dancing lesson back at our hotel.
Day 3 — Tuesday, Aug 18
Today we head to Arenal and visit the Poas Volcano! After checking out the volcano, we visit La Paz Waterfall Gardens and enjoy lunch at La Paz. In the evening we check in to our hotel and have dinner at Baldi Hot Springs.
Day 4 — Wednesday, Aug 19
This morning is the big adventure morning! We will take on the high ropes course and enjoy ziplining in the heart of the rainforest at the Sky Adventures Arenal Park. Following this adventure, enjoy a free afternoon to relax and explore on your own. There will be an optional night time swim under the stars at the La Fortuna Waterfalls.
Day 5 — Thursday, Aug 20
Today we travel to Monteverde and stay at the Cloud Forest Lodge. In the evening we embark on a night hike to walk in the forest that's fully alive with many sounds, animals and insects. We finish the day with dinner together at the lodge.
Day 6 — Friday, Aug 21
Today, it's on to Punta Leona where we have a much needed day of rest and relaxation. Enjoy a free day at the beach or the pool or both!
Day 7 — Saturday, Aug 22
Ready to hit the surf and the sand? Enjoy a free day of surfing and beach activities or embark on the high seas with an optional Tortuga Island catamaran day cruise.
Day 8 — Sunday, Aug 23
It's our last full day in Costa Rica! We'll travel back to San Jose today and then say goodbye to the jungle sunsets with a final group farewell dinner.
Day 9 — Monday, Aug 24
Wave goodbye to your favorite Costa Rican memories as we fly back to the US today.