Trip Region: Southeast Asia
Country(ies): Cambodia
Partners Trek? No
Trip Cost: $1539
Airfare Estimate: $1000
Nightlife: 7 • Activity: 7
The best way to describe this trip is what you won't get: early nights, short-term friends, or an ordinary experience.
We met last year on MTrek and had such a good experience that we decided to run it back in a different continent! We picked our Trek last year for the same reasons we hope you pick ours this year: lots of activities (hiking/trekking), fair amount of partying (none of us were the same after Buenos Aires), and the desire to start Ross off with some pretty amazing new friends.
If you're looking for an ephemeral (it means fleeting) experience, this isn't for you. If, instead, you want to push yourself physically, eat some amazing food, and party with some pretty cool people then we hope you join us in Cambodia. You'll see the jungle, the streets of Phnom Penh, and the clubs littering the beachside! The hiking, cave diving, snorkeling, and drinking meld together to make an experience you won't find elsewhere. But…the most important piece is this: we'll work to create the type of trip that you'll want to run back in 12 months…just like our leaders did for us. Run it back for all the #content.
Travel Day — Saturday, Aug 15
MTrek is HERE! You've received a detailed packing list including themed costumes and unlimited meds so you're ready and excited for the trip of your life. Secure your eye mask, download those movies, and pop that Zzzquil in preparation for the long journey ahead. But before you know it, you'll wake up in CaMbOdIa!
Day 1 — Sunday, Aug 16
HELLO PHNOM PENH! Check into the hotel, have a drink by the pool with your new MTrek family, take a nap, and explore the city. It's the first night of MTrek and there's no better way to spend a Saturday night than to party the night away in Cambodia's capital!
Day 2 — Monday, Aug 17
Experience Phnom Penh through a cyclo tour, visiting all of the beautiful palaces and pagodas. In the afternoon, dig deep into Cambodia's history with a visit to the Killing fields. As the sun sets, we will enjoy a big team dinner.
Day 3 — Tuesday, Aug 18
Off to Siem Reap! Upon arrival, take a dip into the hotel pool, grab a beer on the famous Pub Street, or explore town - the afternoon is up to you. We'll meet back up in small groups for dinner to get to know each other a little more personally.
Day 4 — Wednesday, Aug 19
Put on your hiking shoes and head to the jungle! Explore the beautiful mountainside, jump in some waterfalls, and capture some great #content. After returning to the hotel, hop on the back of a vespa and experience a foodie adventure.
Day 5 — Thursday, Aug 20
TODAY IS THE DAY - TURN DOWN FOR ANGKOR WAT! Visit the largest religious monument in the world at sunrise and see the breathtaking temples. After a long day, take a nap or relax by the pool in the afternoon. Now that you've had some time to rest, get ready for Pub Street with some buckets and bar hopping.
Day 6 — Friday, Aug 21
Beach time!! Hop on a quick flight and arrive to the beautiful beaches of Koh Rong. Have a drink, get some sun, and relax on the beach. Before turning up at night we'll do another small group dinner with some people you might not know as well!
Day 7 — Saturday, Aug 22
AHOY! Grab your swimsuit and hop on board the boat for a half day island hopping excursion. Chill at the beach for the rest of the afternoon.
Day 8 — Sunday, Aug 23
Like our good friends on the mystery trip we wanted to spice things up a little bit too. This day is being left intentionally vague. We ask for only two things: trust us that you'll have a blast and be ready for anything.
Departure Day — Monday, Aug 24
Sadly the official trip has come to an end. But no fear, reunions are already being planned as we speak. Board the plane for your 24 hour travel day home back to A2 (great opportunity to sleep off that hangover) with your new BFFs.
Dave Duffett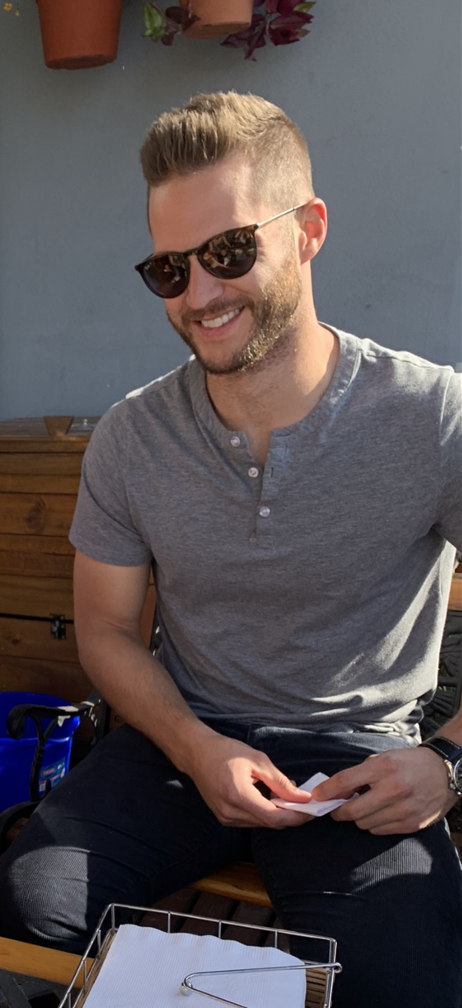 After leading the Bucknell baseball team in number of hair products, Dave landed as an engineer in Philly where he did something that we still don't totally understand. Even though his Bachelorette applications keep getting denied, Dave has the most diverse set of interests of any of us.  He is sure to be the ring-leader for late-night partying, hyping you up for questionable activities, and ridiculously in-depth conversations about surprisingly complicated things (think seigniorage in South America).  Come to Dave if you plan on moving into product management, want to find the best cocktails in Ann Arbor, or need help crushing 47 chicken nuggets in a single sitting…the apple of your eye and that weird feeling in the pit of your stomach…Dave covers all his bases.
Caroline Flood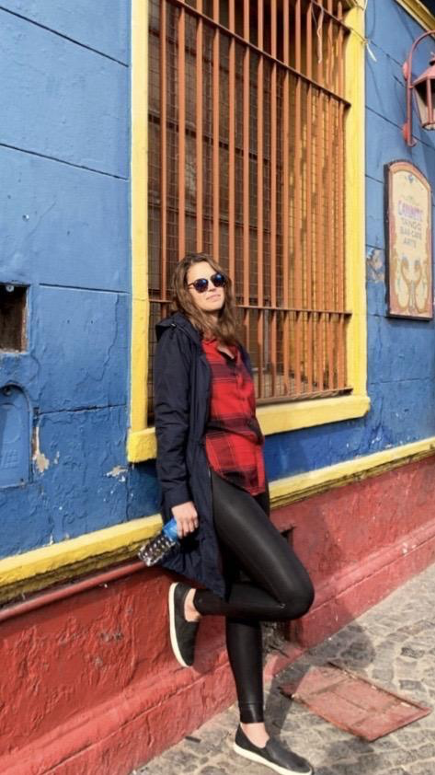 Hailing from the land of deep dish, Derrick Rose, and bottomless brunch, Caroline left the brutal Chicago winters to migrate four-hours away to the brutal winters in Ann Arbor. She did manage to escape Illinois for four undergrad years in Atlanta where she set Emory women's basketball records for consecutive free throws made, torn ACLs, and, ironically, both the best and worst vertical jump (one of those was before the torn ACLs…your guess which). A former Brand Manager at MillerCoors who somehow convinced us to follow her on several wine tours through Chile before Ross, Caroline is our resident hydration expert. Just as comfortable with a dry red as she is with an ice cold draft, Caroline will dance the night away before charming your parents over breakfast the next morning. Voted most likely to be our trip Grandma, she will spoil you then join you for whatever debauchery you can't tell Marcus and Gillian about. Talk to Caroline if you're interested in Disney movies, US History, or tall Argentinian men. Caroline is always there when you need a friend and is eager to show you the best trip of your life!
Sarthak Sahney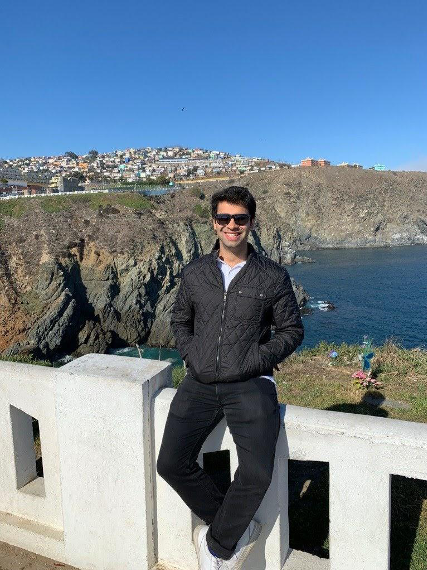 When Sarthak asked Caroline to teach him to do laundry on MTrek last year, we thought he'd be the little brother Dave always wanted…instead he turned into the badass friend Marcus always strived to be. India might be the land of Sarthak's birth, but he's taken a serious liking to Ann Arbor winters and decided to double-down and move to Chicago to explore the cold in a more urban environment. A big fan of ketchup and his soon-to-be-wife GG (sorry ladies, he's off-limits), Sarthak is known to break down the dance floor with moves you've never seen before and might not want to see again. Even though he's never shown up to a class on time, he's the guy to come to if you want to crush it as an international student (he got a job that sponsors!), are interested in the exit-opportunities from consulting, or want a serious introduction into Indian politics. On our trip, Sarthak will be the guy that handles most of the day-to-day issues and "procures" any of the things we forgot to plan for.
Sapna Patel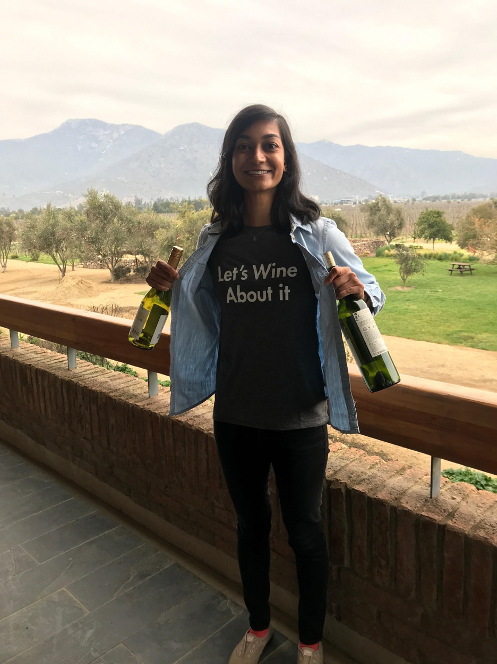 Concerned about the lack of legroom on your 18-hour flight to Cambodia? Complain to Saps about it. Our favorite former Boeing employee and aero-space expert, Saps can design an airplane with her eyes closed and an empanada in hand. Another Chicago native, this operations wizard is making the bold choice to take her talents to Dubai for the summer where she can combine her passion for camels and getting paid real money again. Everyone that's ever met Saps loves her so if you've ever been told to be nicer Saps can probably give you tips that lead to free drinks! Sapna will be your go-to person on the trip if you're concerned about drinking too much, worried about classes (she's a genius), or getting Dave and Marcus to calm down when they get out of hand. She's excited to meet you (and make sure you get home in one piece)!
Marcus Tenenbaum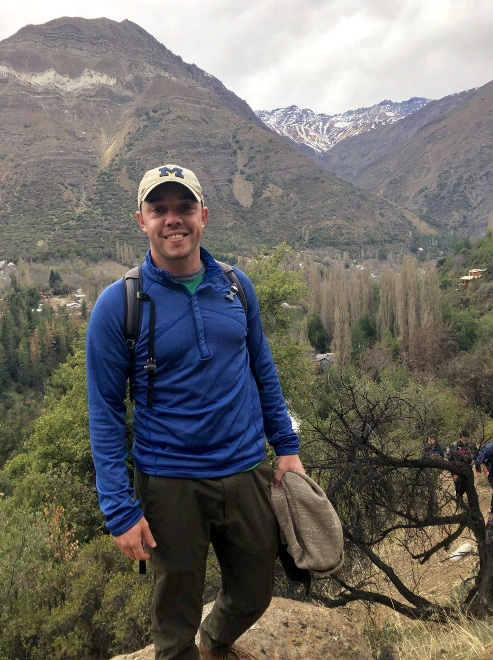 A technology and consulting professional by day, and chef extraordinaire by night, this New York native will settle the NY-Chicago pizza debate for you – FORGETTABOUTIT!  After working in White House cyber security for a couple years (No Donald, Wall123 is not a secure password), we're pretty sure Marcus knows what's hiding in Area 51.  When he's not casing up a storm, you can find Marcus on-campus harassing Big Ten Hockey opponents and going for extended "jogs" at the gym.  You can always count on Marcus for a nice home-cooked meal and to plan a lunch when you need it the most. If Gillian is your Trek-Mom from 9AM-5PM, Marcus is your Trek-Dad from 5PM-9AM.  Whether you need a Tuk-Tuk home or a Tuck-Tuck-In, Marcus is your man.
Gillian Porter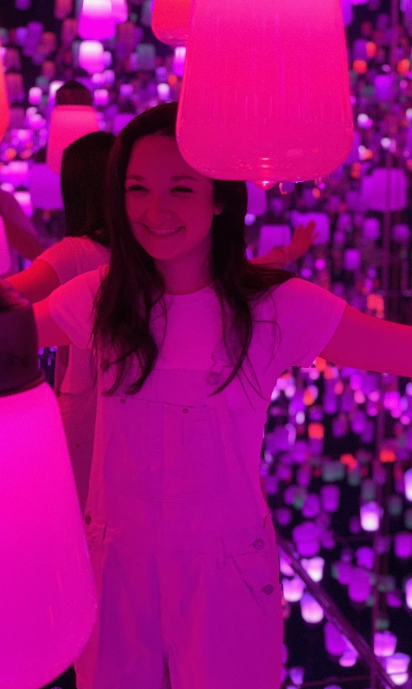 #CONTENT.  When this Pittsburgh girl isn't eating Primanti Bros sandwiches and drinking Iron City Light, you can find her caring for her 3 pet Alpacas in Ann Arbor (strictly for tax code purposes).  After planning this trip (basically by herself), she'll be taking care of all of you…believe us she's the most experienced. Having already swam with stingrays, gone to Everest Base Camp, and travelled to 92.5 countries, handling the Cambodian jungle is no sweat for our resident travel expert. A lifelong culture builder and connoisseur of global dental work, talk to Gilly about adopting farm animals, finding the perfect Insta / SnapChat / Tinder / Bumble lighting, or how to move to the Midwest with the most positive of attitudes. Gilly is the glue that will hold us together regardless of what happens on the other side of the world!