Trip Region: South America
Country(ies): Chile, Argentina
Partners Trek? No
Trip Cost: $2750
Airfare Estimate: $1000
Nightlife: 7 • Activity: 9
The most quotable Game of Thrones line is not only a great description of bschool, it is also a great description of this *delightful* Mtrek. Along with your fearless and fabulous leaders, you'll spend your time touring and learning about some epic South American cities, balanced with a healthy dose of wine tasting (seriously we read wine is good for you!). We'll do just enough outdoor physical activity to help you get your steps in and capture that beautiful Andes #content, but we'll also save some energy to party like portenos in Buenos Aires to finish off the trip. It's really the best of all worlds, so…see you in Santiago?
Travel Day — Saturday, Aug 17
HAYY New Friends! — You've arrived in Santiago, Chile's capital, known for its markets and galleries. We'll get settled today and maybe even check out the market before our Welcome Dinner in the evening. Get ready for some classic Arjun hypotheticals and authentic Chilean cuisine as we get to know each other. For those who want to extend the night, we may make a stop in the Bellavista neighborhood.
Day 1 — Sunday, Aug 18
Walk It Out — We promises insta magic in the Andes, so today we'll be taking a group hike across Cajon del Maipo, one of Chile's most famous hiking areas. La Meseta Trail is known for its panoramic views where you'll even be able to see the Argentinian side of the mountains, so get your camera (phones) ready. Tim will be leading the way as our resident skilled backpacker, but don't worry, you're not expected to get on his level. Once we get our steps in, we'll grab some lunch and have some time to relax with a bevvie or two. After getting back to Santiago, we'll get some rest time (or not) before one last night in Santiago.
Day 2 — Monday, Aug 19
We Drink Things (pt. 1) — Today, we'll head to Valparaiso, a boho chic town outside of Santiago . On the way, we'll go to a local, organic winery in the Casablanca Valley. We'll probably learn about the biodiversity of the region, so if you're an Erber like Lauren or Kelsey or just a total nerd like Arjun, you might be into that. After getting in some quality day drinking, we'll complete the trip to Valpo and give you some time for R&R (rest and rally), before some festivities in the city.
Day 3 — Tuesday, Aug 20
We Know Things — Today, we explore the beauty and style of Valparaiso. Known for its street art and 19th century architecture, the old town is recognized as a World Heritage Site by UNESCO. You can also get to feel a little more poet and little less quant when we check out the home of Chilean writer Pablo Neruda. After getting in some culture, we'll make our way back to the downtown to celebrate our last night in Chile in Bohemian style.
Day 4 — Wednesday, Aug 21
Chasing Waterfalls — Pack your bags and say goodbye to Chile! We'll be boarding a quick flight over to Mendoza, a city known for stealing your heart and ruining your ability to drink 2-buck chuck. Maybe you're starting to feel the love for all your fellow MTrekkers, so naturally this is the place to be. After checking into our hotel and grabbing some food, we'll make our way to the Quebrada del Angel Trail for a chance to see the Andes from the Argentinian side. The waterfall waiting for you at the end of the trek is worth the walk.
Day 5 — Thursday, Aug 22
We Drink Things (pt. 2) — Today, we'll be checking out the wineries of Mendoza, because as every good MBA student knows, you need a larger sample size to test your hypotheses (#nerdjokes). We'll be spending the day checking out some vineyards and getting some solid Argentinian food along with it. After a long day taking in the tannins, we'll get back to the hotel to pack/pass out before we head out for our final stop on this journey…
Day 6 — Friday, Aug 23
FRIYAY in BA — Lonely Planet says that Buenos Aires combines faded European grandeur with Latin passion. Not entirely sure what that means but we're into it. After a short flight from Mendoza, we'll check into our hotel and then experience all that this majestic city has to offer. La Recoleta and La Boca will definitely be part of the city tour. Maybe you can even act out your inner Evita as we walk past La Casa Rosada. Save your energy though, because the Argentinian *pre-game* starts at midnight.
Day 7 — Saturday, Aug 24
Wake Up Slow - Depending on your style, you may still be partying at 5:00AM today (Anna may or may not lead the charge on this). We'll give you most of the day to recover as today will be a free day. Feel free to just chill at a local bar, go to the gorgeous Teatro Colon, or catch up on some much-needed sleep in your bed. Either way, bring your dancing shoes for our final night together! After an evening tango class where we'll learn some of the basic steps, we'll head out for a farewell dinner where we can relive all the memories of the past week and solidify our status as BFF's.
Departure Day — Sunday, Aug 25
We Out — And just like that, our glorious trek has come to an end. Spend some time recovering and maybe grabbing a souvenir for your friends who may be feeling some FOMO because let's be clear, you definitely made the best life decision here. Make sure you don't miss your flight, because we can't wait for the reunions to start back in Ann Arbor!
Arjun Verma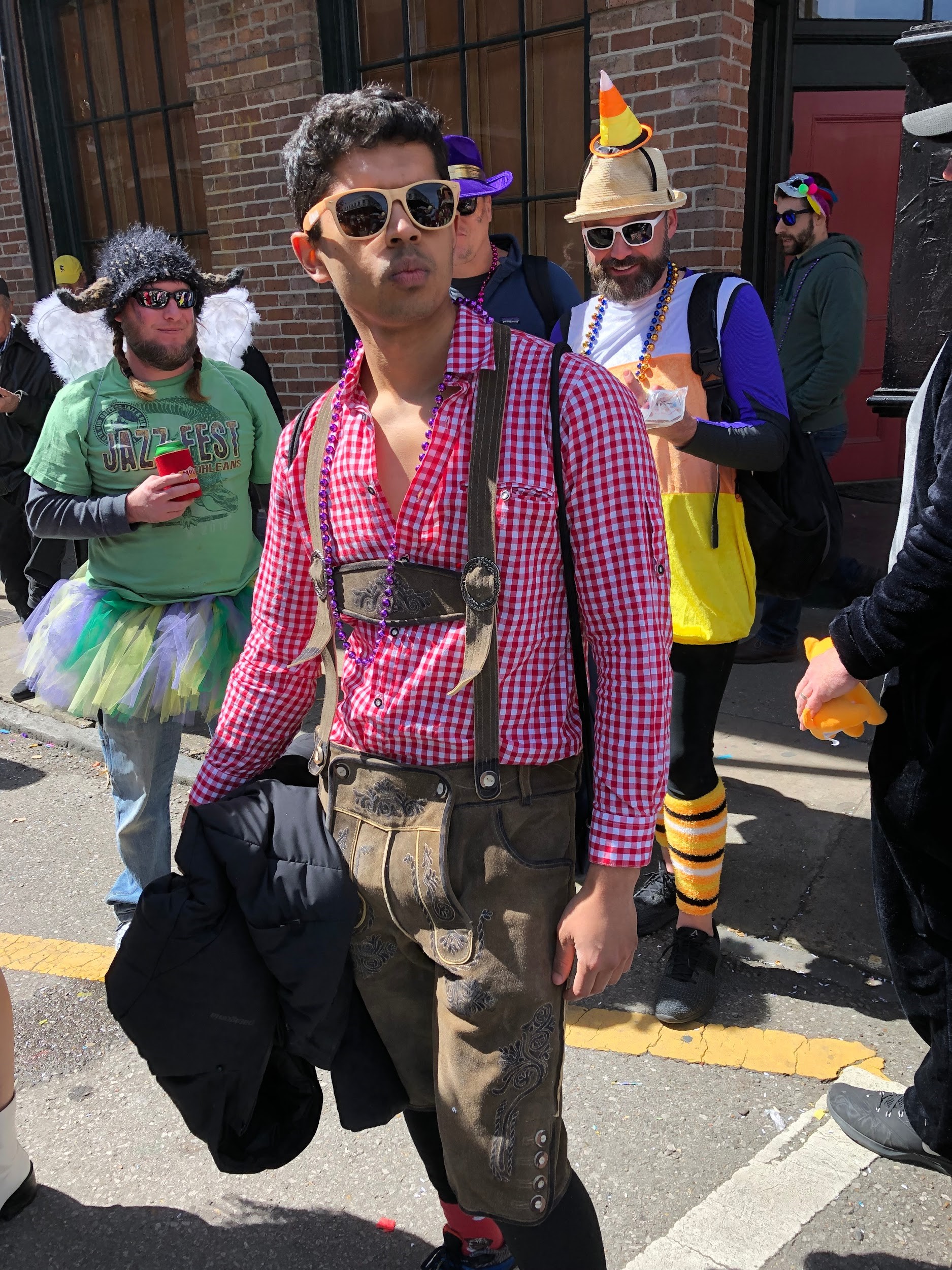 Arjun comes to Ann Arbor by way of London, having lived there for the past few years as a consultant. He's a burritos-over-tacos, coffee-after-dinner, Disney-Doug-over-Nick-Doug kind of guy (he's aware that this last point is a very unpopular take but has come to terms with dying alone on this hill). He is a fitness nerd who enjoys a good business school case study, but also loves asking strange hypothetical questions to try to understand who you are as a person.
Oddly enough, Arjun doesn't really like wine, but he does love steak, hikes, and dancing. So whether you want to enjoy the scenery or go out on the town, Arjun will be there with you.
Lauren Meyer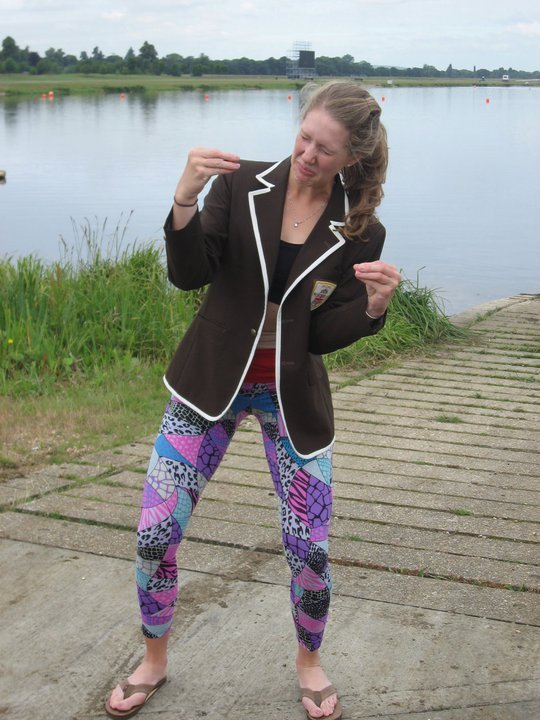 Lauren proudly hails from Oakland, California, where she perfected the exhibited Thizz face. Prior to Ross, she spent 6 years in New York City before heading to Michigan to realize her true destiny as an Erber (aka professional lover of trees). She enjoys telling you what you can and cannot recycle, riding bikes, hiking, and trying new wines.
Unlike Arjun, she is a tacos-over-burritos, coffee-before-breakfast, Nickelodeon-Doug-over-Disney-Doug kind of gal, and is happy to serve as your hype-woman in any arguments regarding said topics.
Tim Bier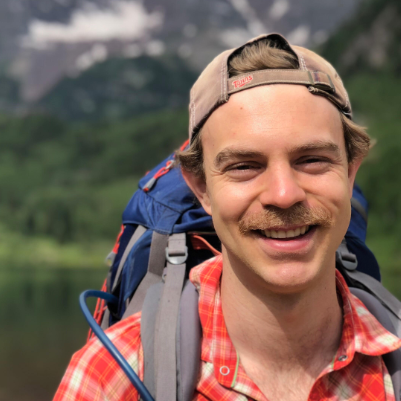 Tim grew up in Minnesota, but has made some big strides eastward in life, landing first in Wisconsin and now Michigan. Prior to Ross, Tim was an engineer that made military-grade diapers and toilet paper. His nickname is "Bama" (as in Alabama), but has absolutely no association with state besides driving through it a few times.
At Ross, Tim kicks a$$ in the climbing gym and on the Ice Hockey team. Unfortunately (fortunately?) his grace on the rink doesn't translate to the dance floor, so tango class will be very entertaining for all of us. Tim brings a love for the outdoors, Malbecs, and afternoon coffee breaks to the trip.
Anna Pudimat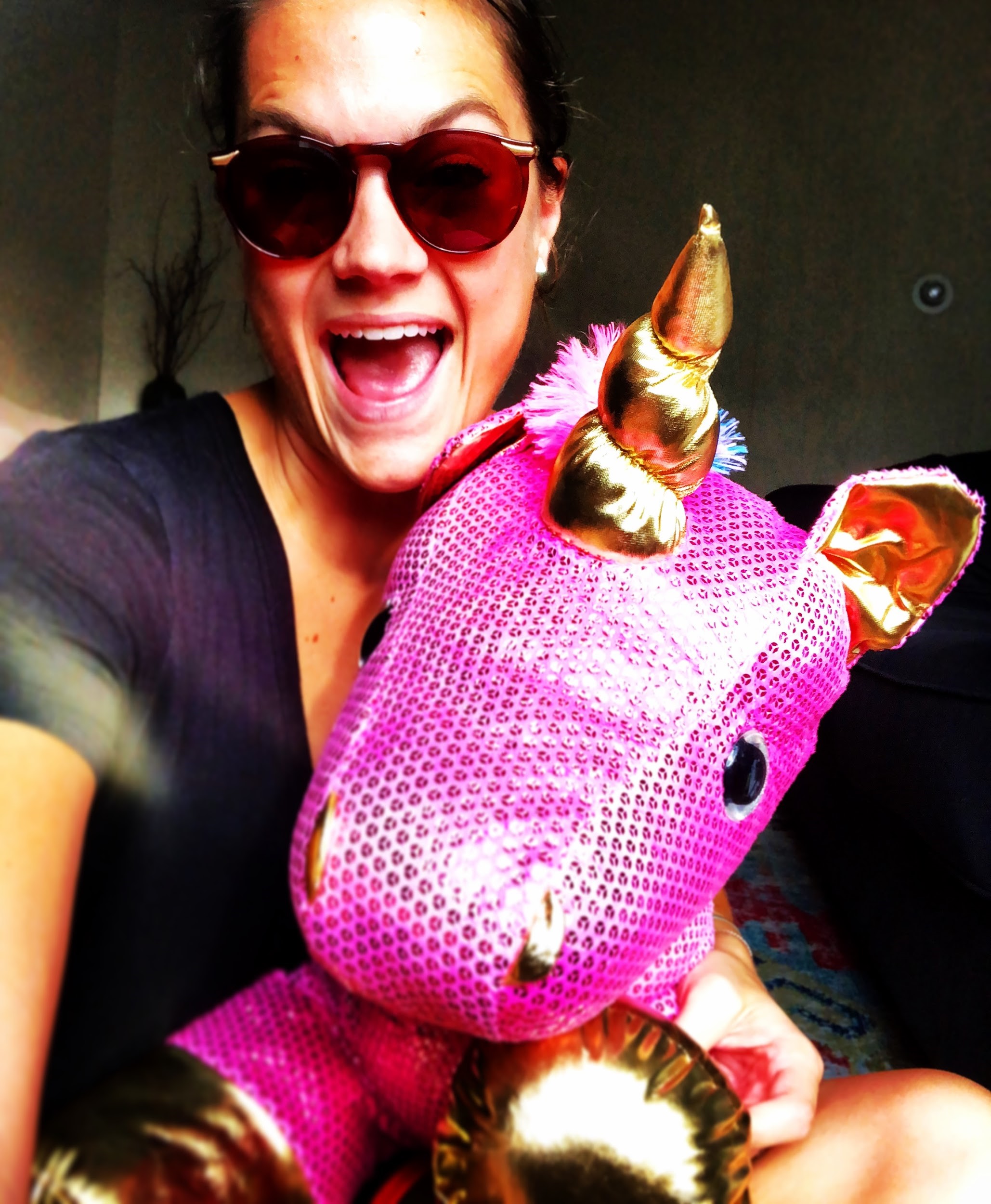 Anna has spent the vast majority of her life on the east coast, but in the past two years (that dual degree lyfe) has become an enthusiastic adoptive midwesterner, learning to play Euchre, eat pasties, and drink Miller Lite with the best of them. We think she is actually just trying to be more like Tim, but honestly aren't we all? The coolest thing Anna actually does at Ross though, is sing in Risky Business, aka the best MBA band in the universe.
Anna loves live music (duh), eating funky street food, and making new friends to be weird and wonderful with. She brings a long-held love of Argentina and her *incredible* dance moves to this trip.
Kelsey Pace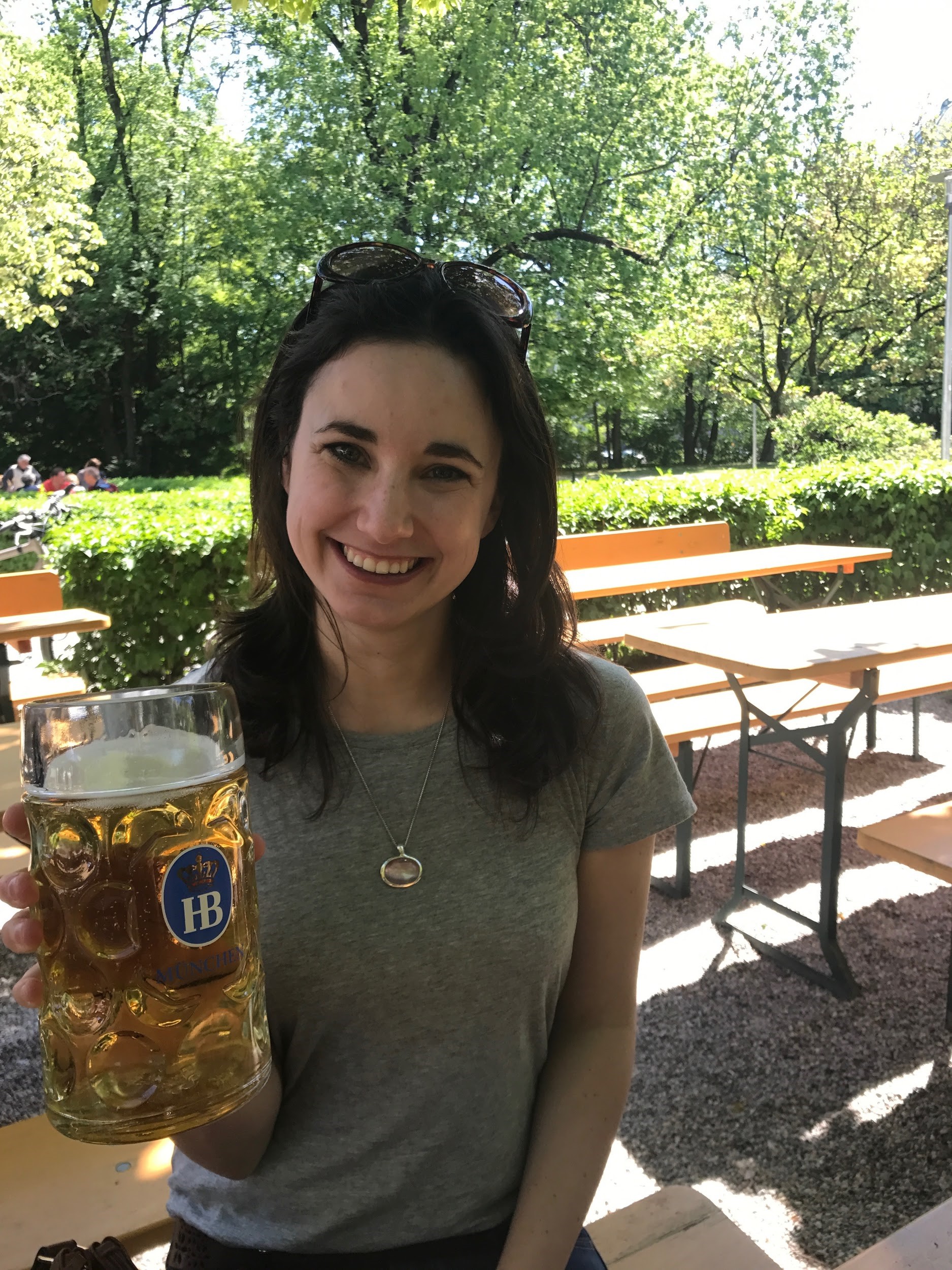 Fun fact about Kelsey: she was the prior owner of the BUS (yes, that bus). While you may think this implies she can dance anywhere from the club to the top of…well, a bus, she is quite uncoordinated (make that two people to watch for entertainment in tango class!). What she lacks in skill, she makes up for in effort and enthusiasm.
Kelsey is one of two Erbers on this trip, but she prefers protecting the environment from an air conditioned office in a major city. Her ideal outdoor activity is sitting in the sunshine drinking a beer at a Cubs game. Kelsey brings her zeal for exploring cool cities and making good conversation to this trip.
Ankur Singh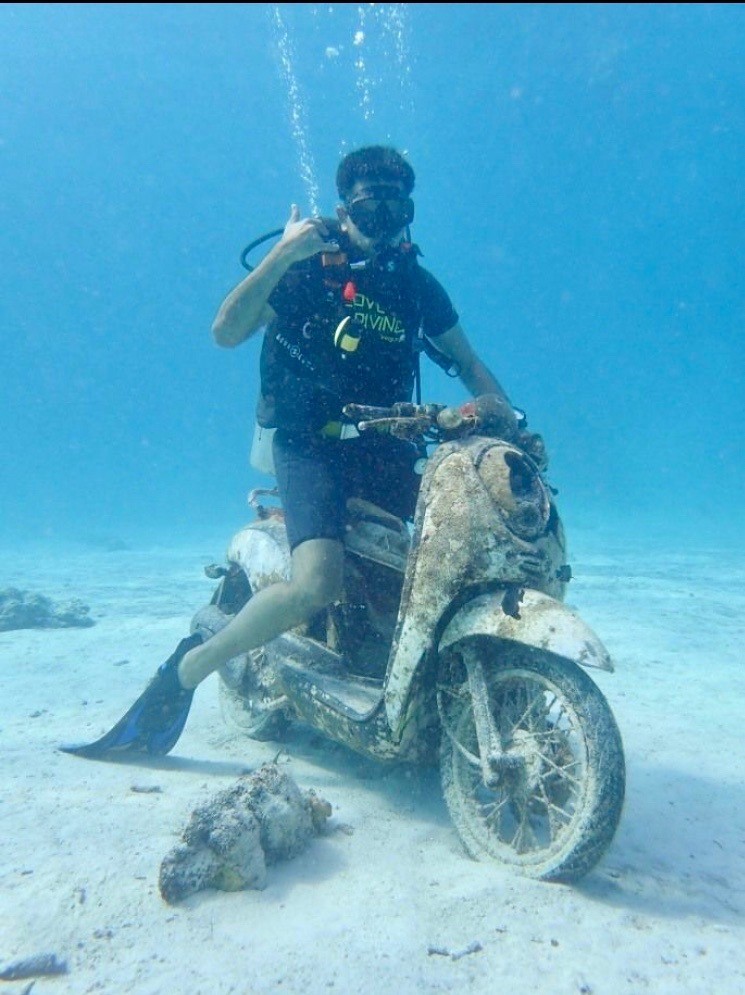 Ankur spent 5 years of his life in India selling "financial instruments" which he little understood. Fortunately no one else does either, so he managed to sell some anyway! Once he tired of this game, he moved to the US to quench his thirst for Bloody Marys and develop his brand as the low-key most interesting man at Ross. When he's not thinking about consulting cases (we still think this is a front to explain his extended travel), he can be found skiing, jumping off a cliff, or riding motorcycles on the bottom of the ocean.
Ankur brings his mad poker skills and an arsenal of (mostly) real-life stories to the trip to inspire us all in our adventures.